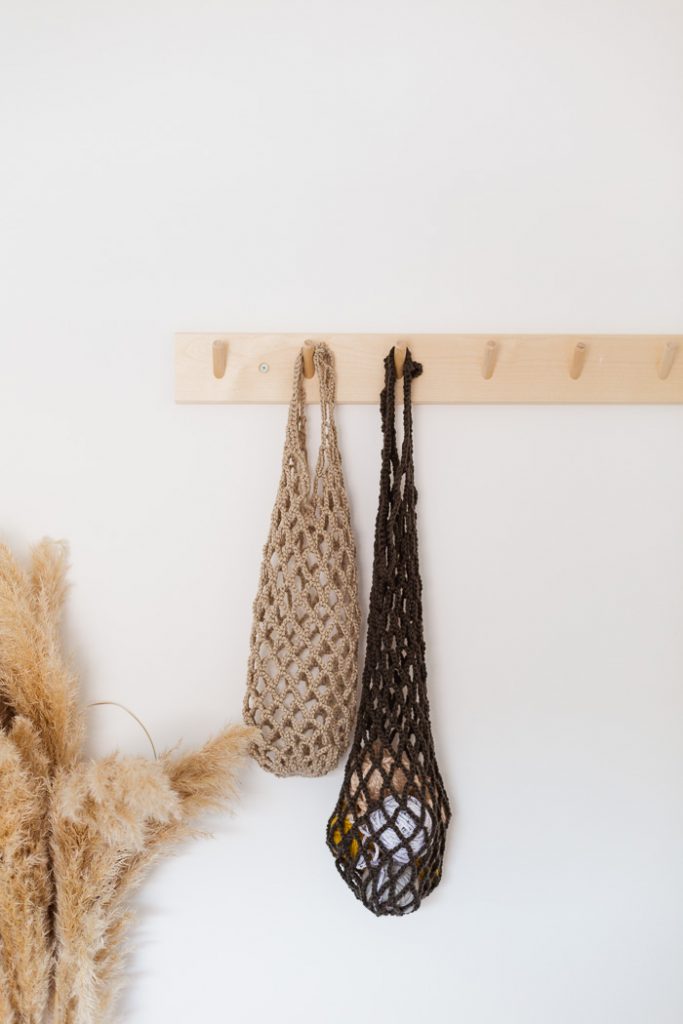 If I'm heading to my local farmers market, my must have item is a net bag, because, you know, I've got to show off all that beautiful veg I'm buying while I'm there. But also because as well as being the height of supermarket chic, net bags are amazingly practical. More than you think (because yeah, a bag with a hundred holes in doesn't immediately scream practicality).
They fold down small so you down need to carry a huge handbag. In fact I usually carry one in each of my smaller bags for those 'just in case' moments. Which if you're like me and don't have amazing organisational skills, happen quite often!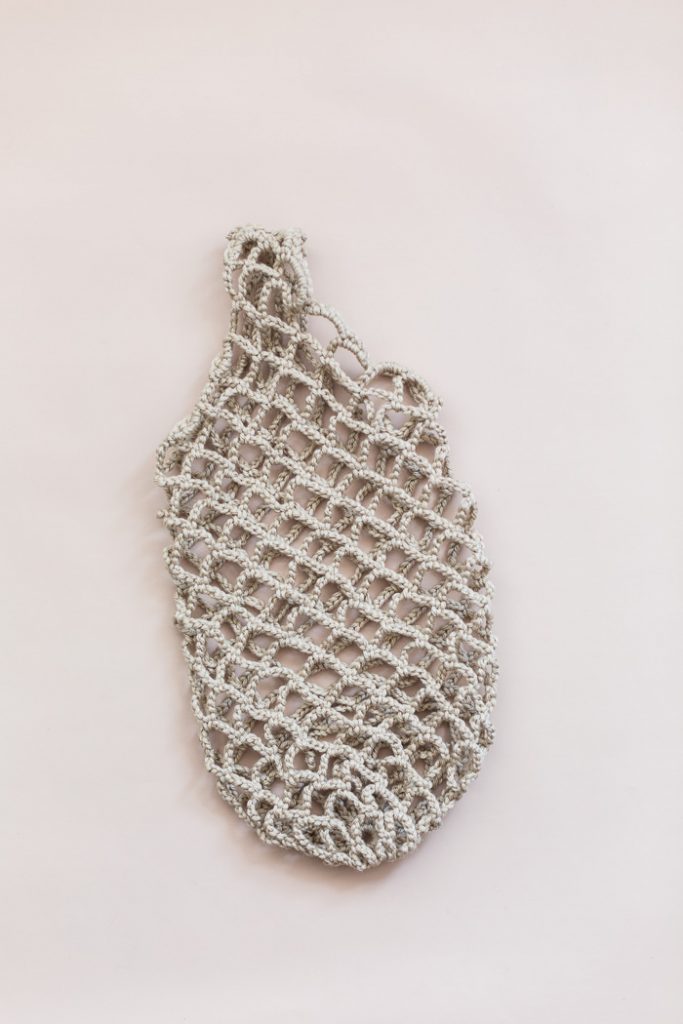 Another thing a love about these bags is in the making. They're one of those lovely crafts you can do with your hands and not so much with your head. It's a great film watching make or when you just need something to keep your hands occupied without needing full concentration. It really doesn't matter if you drop a stitch here or there. They don't have to be perfect. In fact, in a world where craft is becoming all about perfection rather than the process, this is a really low pressure DIY which is as fun to make as it is to use!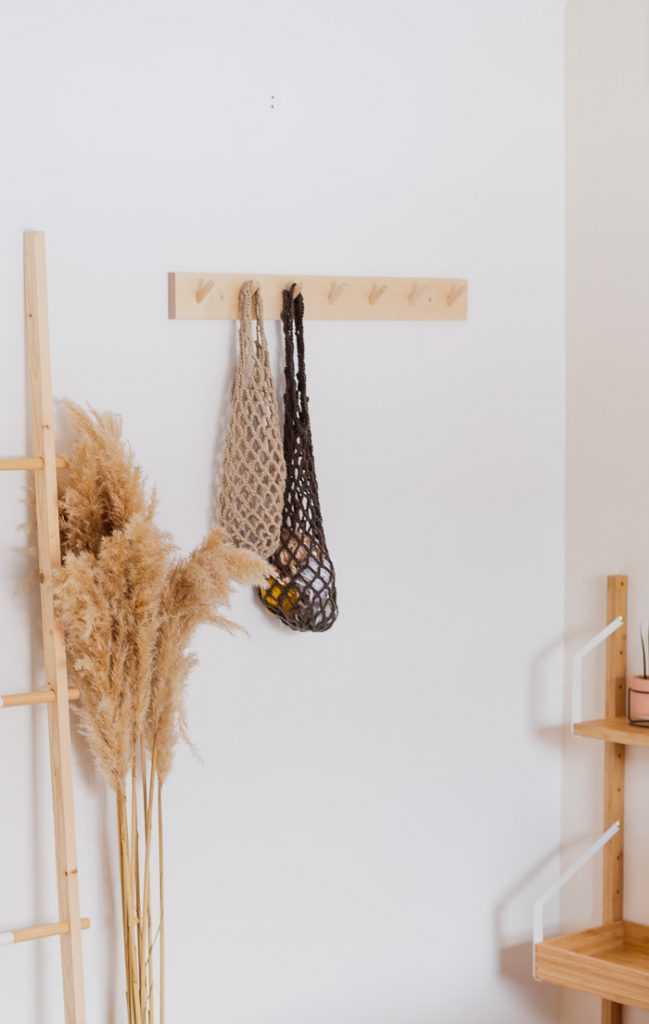 It can often feel a bit intimidating to learn a new skill. Crochet is a bit alien to most people before they try it. Personally, I prefer it to knitting. Just having one hook to work with feels technically easier to me. The stitches are all based on a simple technique of wrapping the yarn around the hook and pulling through loops (easier than I'm making it sound here). Crochet feels a little more flexible and creative. You can work from a pattern but you can also build up simple pieces like this easily without following a strict guide. This bag is made using three simple stitches that are really easy to learn. All of the instructions are over on Creative Rox right now (and you can buys the supplies there too!)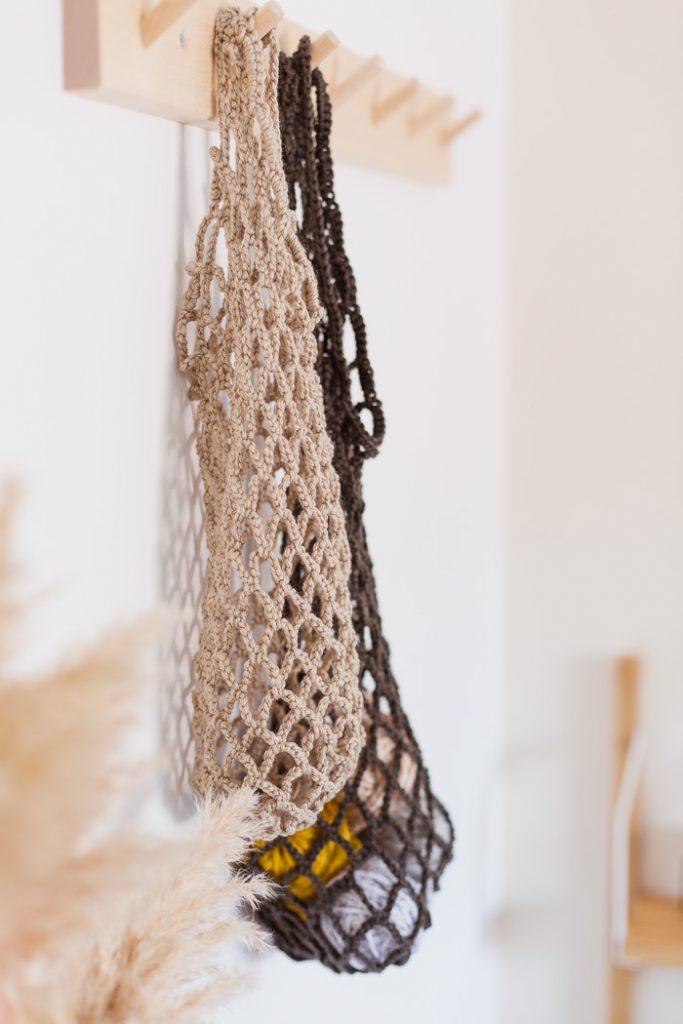 If you're struggling to get your head around the instructions just Google the stitches and watch a couple of videos. Sometimes I just need to see it in action for my brain to get it right, but I taught myself to crochet in the days before Youtube so it can be done! It's one of those things that once you get it, it's easy! So stick with it and you'll be a crochet pro in no time!