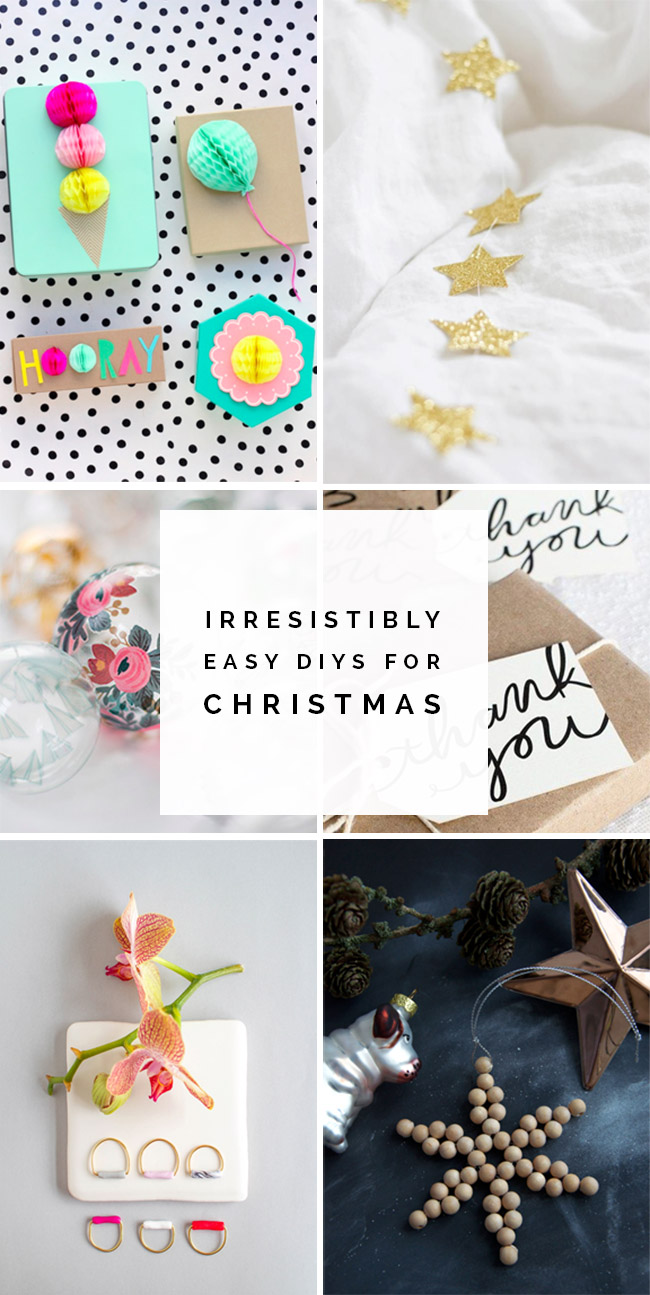 Guys, life it chaotic right now. It's Christmas all over this joint – but not in a beautifully decorated way. It's more of a strewn decorations here, scattered eucalyptus leaves over there sort of festive feeling. I'm enjoying this build up to when I get to do it for real. I even got to make a mess with wrapping paper yesterday! But I still have so many ideas to share with you.
I know what you're thinking right now (or at least I think I do!) Christmas is stressful enough without the chaos of over complicated DIYs. That's why at this time of year I strive to keep things simple and make life a little easier on myself. So when I wrote this post on 5 must have supplies for an easy Christmas it got me thinking. What amazing and super doable DIY's can I actually find to do with these supplies? So I did some research and came up with this list:
1. Honeycomb gift toppers – Minted blog
2. Star Garland (cut the stars out of glitter paper and glue together back to back over a length of string.
3. Tattoo Transfer Baubles – Tattly
4. Calligraphy Gift Labels – The Pretty Blog
5. Easy Tube Rings – Fall For DIY (Us!)
6. Beaded Snowflake – By Blikfang
If you want to see even more essential Christmas crafting supplies then click here and start dreaming up what you can do with them! Let me know in the comment if I've left anything out or if you have any go to Christmas craft items!