We don't usually go for advent calendars  to countdown to Christmas. Mostly because I've never seen a vegan chocolate advent calendar (although I'm sure they do exist) until now! In fact these mini glass jars can be used for not only sweet treats but for messages and small gifts that you can peek at before the day arrives!
EDIT: Sharing this post on my Insta account I had a flash of inspiration. Next year each time there is a special or memorable moment I'm going to note it down, fold it up and fill a bottle with it. Then when December rolls around I'll have 25 memories to enjoy from the year!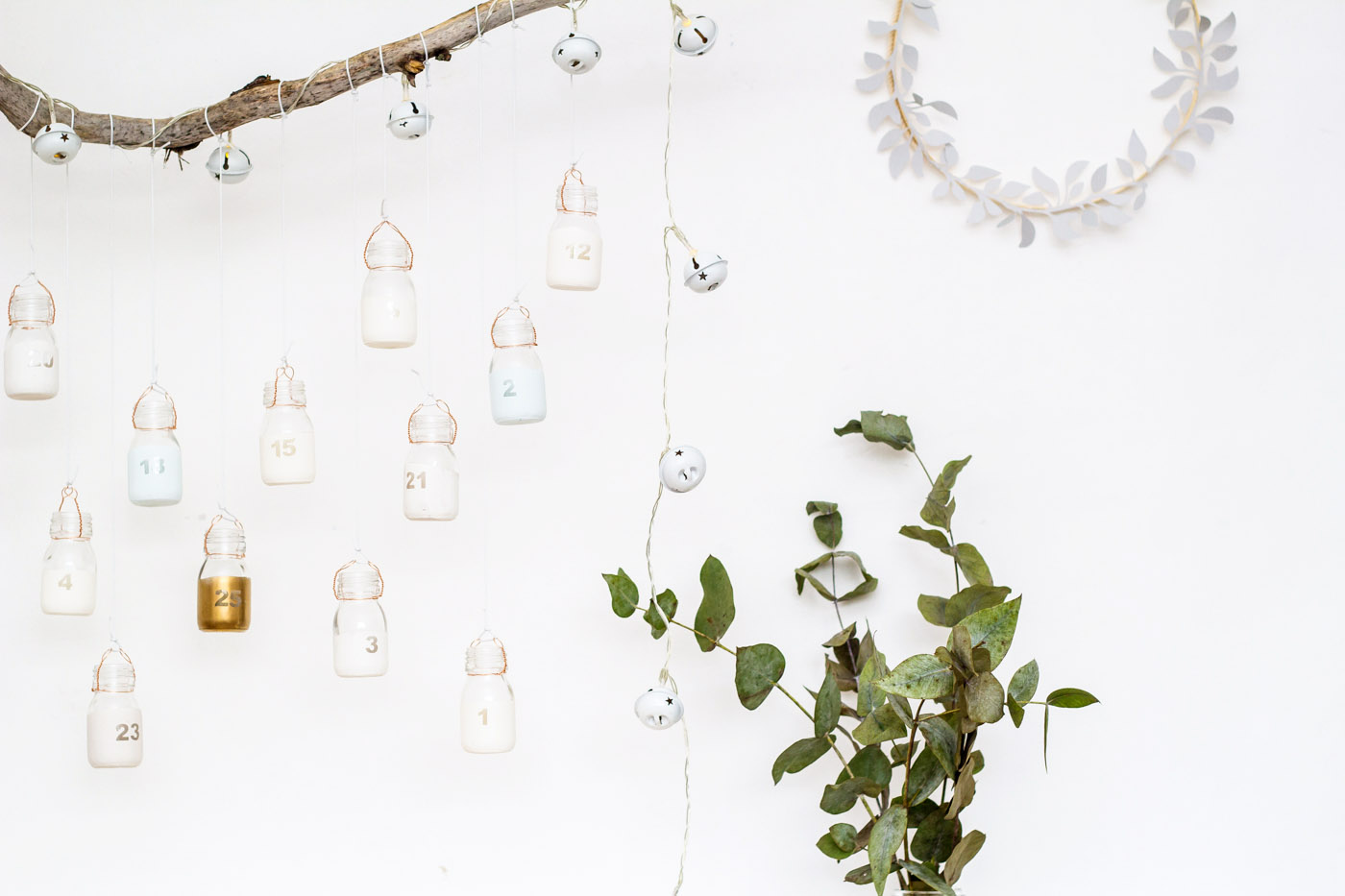 Materials
Glass Paint or spray paint | Vinyl numbers | Small glass bottles | Wire 
Press the number stickers onto the side of the glass bottles. Create a loop of wire by twisting the ends together.
Centre it around the neck of the bottle and pinch two opposite sides towards the middle. Twist the loop on either side until you're left with a small loop on either side.
Tape up the neck. I created an uneven look with the tape to create the dipped effect. Paint or spray the rest of the bottle in thin layers. Once the paint is dry peel off the masking tape and the number sticker.
Now you're free to fill with anything you like. I have some of this amazing Pump Street Bakery chocolate from Allison over at the People Shop. I'm going to wrap it up for half the days then add small messages and treats for the other half.
Thread up with white cotton and hang on a natural branch or wooden dowel. Cover with lights and decorations for a extra festive daily treat!