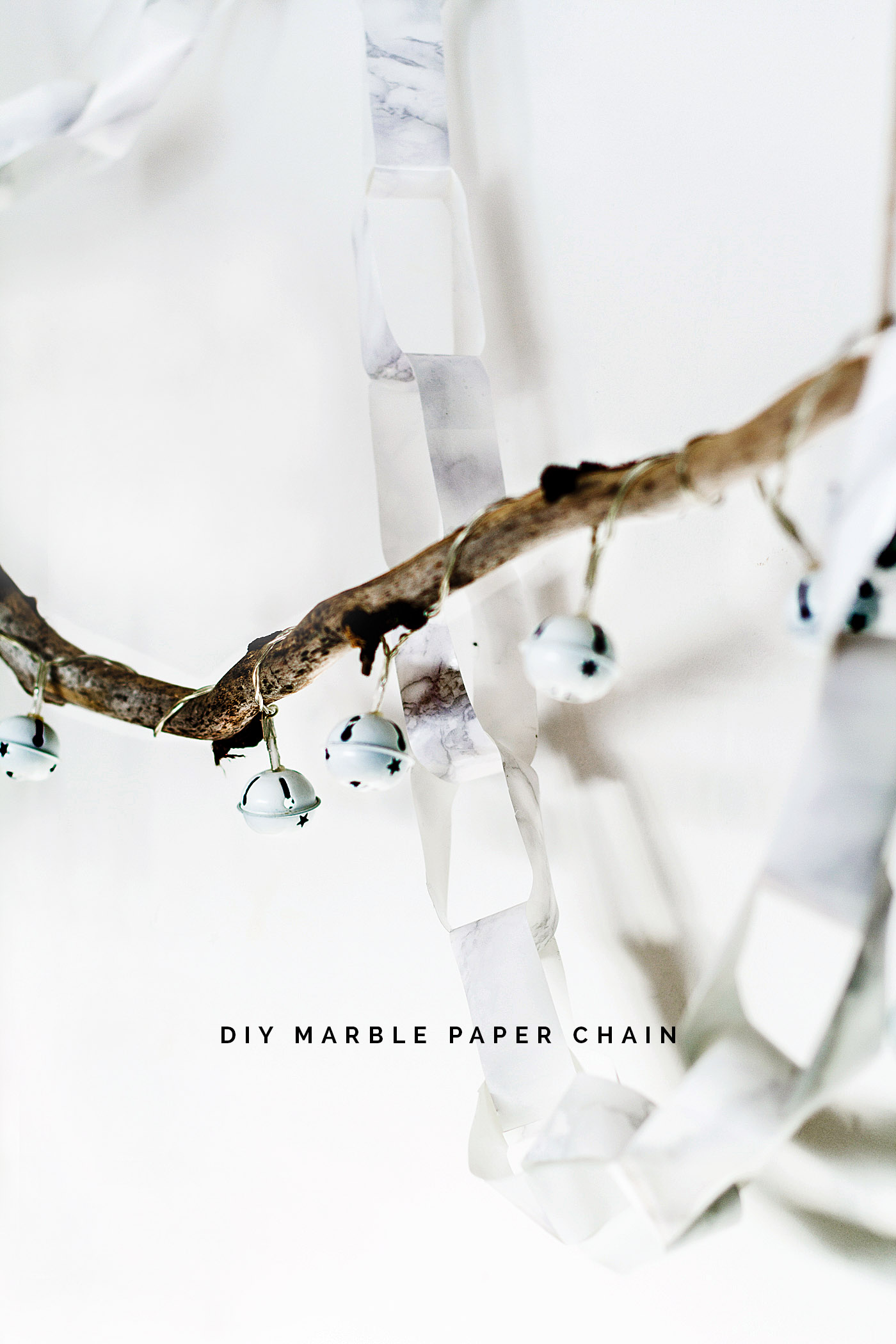 This marbled paper chain christmas decoration might be one of the quickest, easiest and perhaps most wonderful festive DIY ever made! (Well by my two hands at least.) And it's a great way to use up off cuts and left over contact paper from projects like these DIY Marble Planters or these Marbled Envelopes. I think you already get how this one goes but here are the directions anyway!
Materials
Contact paper | Craft knife | Cutting Mat | Ruler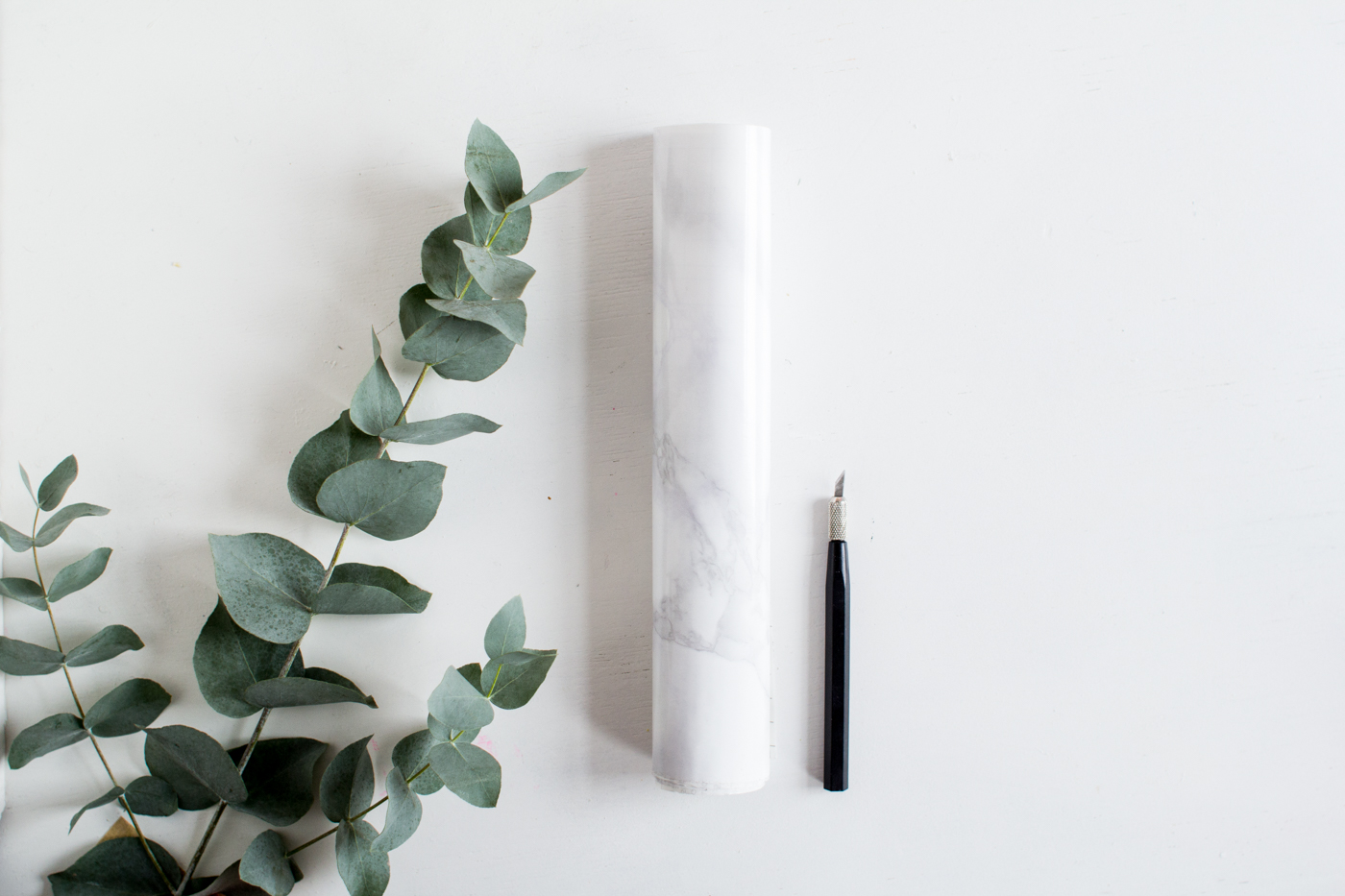 Cut the marbled paper into equal sized strips. Peel off the backing paper and loop sticking one end over the other. Take another strip and peel off the backing paper before threading it through the loop. Stick the ends together to start creating the chain.
The one downside to this ease of using contact paper is that the inside of the chain links are sticky so you have to be careful when handling it. If any parts stick to each other they should be easy to pull apart. On the plus side it's really easy to stick to anything. Hang it anywhere!