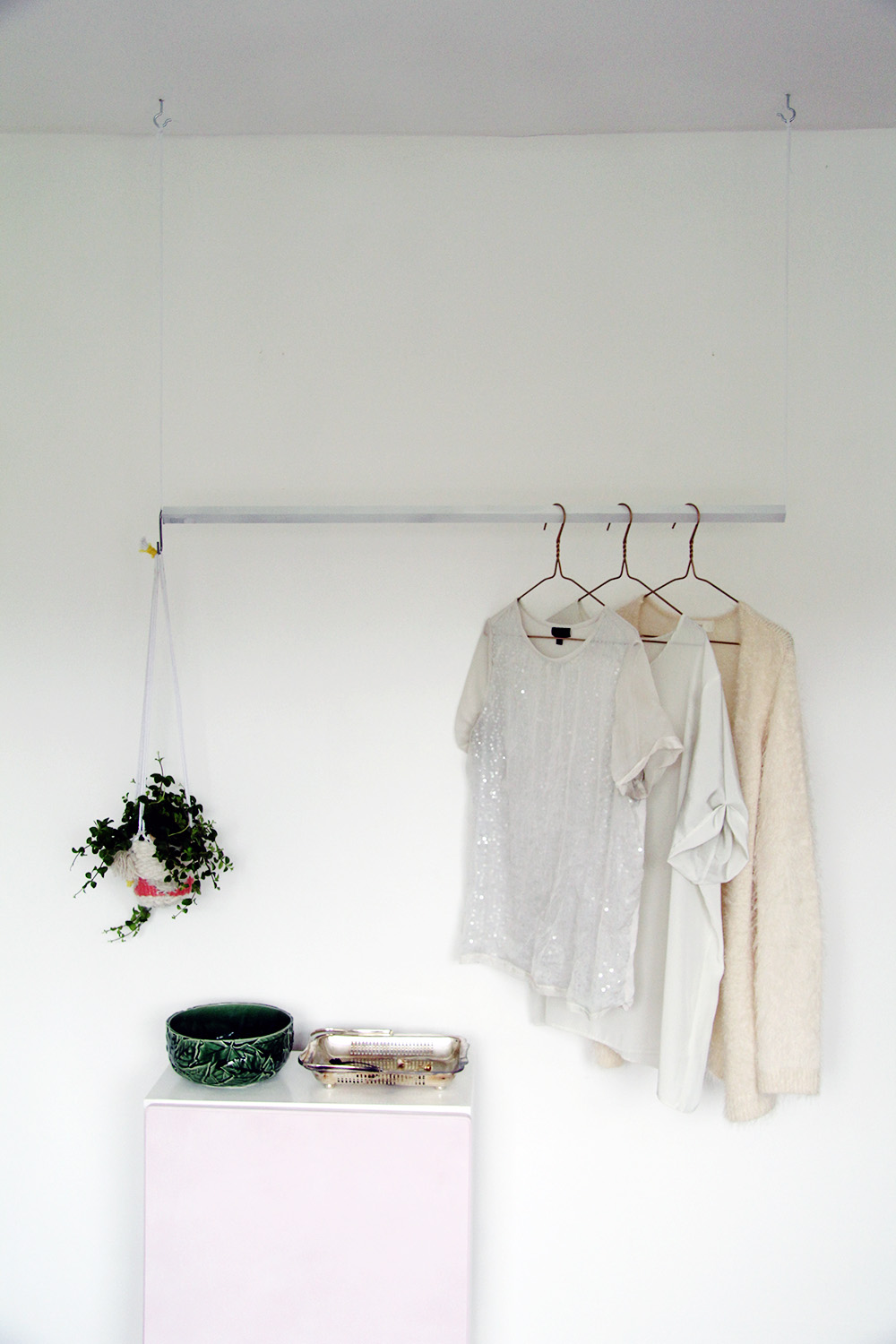 I decided I wanted to make a hanging wardrobe rail just because I liked the idea of it. I'd seen quite a few of them around Pinterest that looked amazing and I'd picked up some metal pole tubes in a clearance sale (knowing full well I'd use them for something). It turns out this is one of the most useful DIY's I've made… maybe ever!
Obviously as a blogger it's great to have somewhere pretty to hang up plants, clothes, jewellery and, well… pumpkins to take photos but it's also really nice to have a place to hang tomorrow's outfits (this makes a big difference to my morning routine!) and add a little more greenery to the whole proceedings.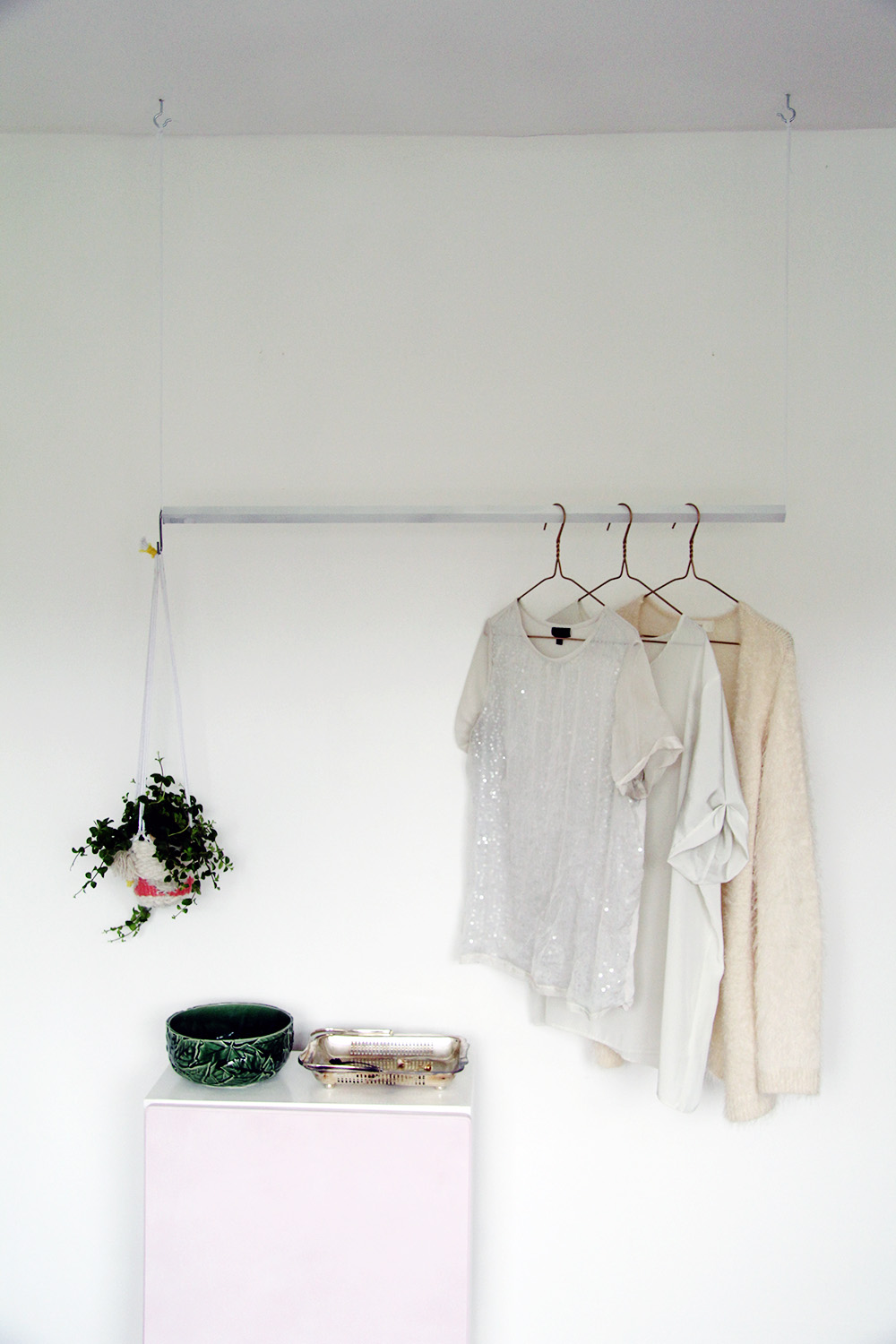 Materials:
Metal Tube
Rope
Screw Hooks
Spray Paint
Instructions:
1. Spray the pole evenly on each side. Spray thin layers and leave to dry fully between each one.
2. Measure where to screw the holes into the ceiling by lining the pole against the ceiling and marking a point at each end with a pencil. Make sure these points are both the same distance from the wall.
3. Screw the hooks into the ceiling where you've made the markings.
4. Knot the rope around one hook and thread the other end through the pole. Then knot the other end to the other hook.
5. Move the pole along the cord until it lays completely straight with equal lengths of rope at each end.
It's really easy to change the colour of the poles and cord to create different effects. I'm also looking forward to trying out a tree branch with leather straps. Try out different materials and be inventive with the colours. Keep and eye on my Instagram account to see what I'm getting up to with my hanging rail and let me know your favourite!