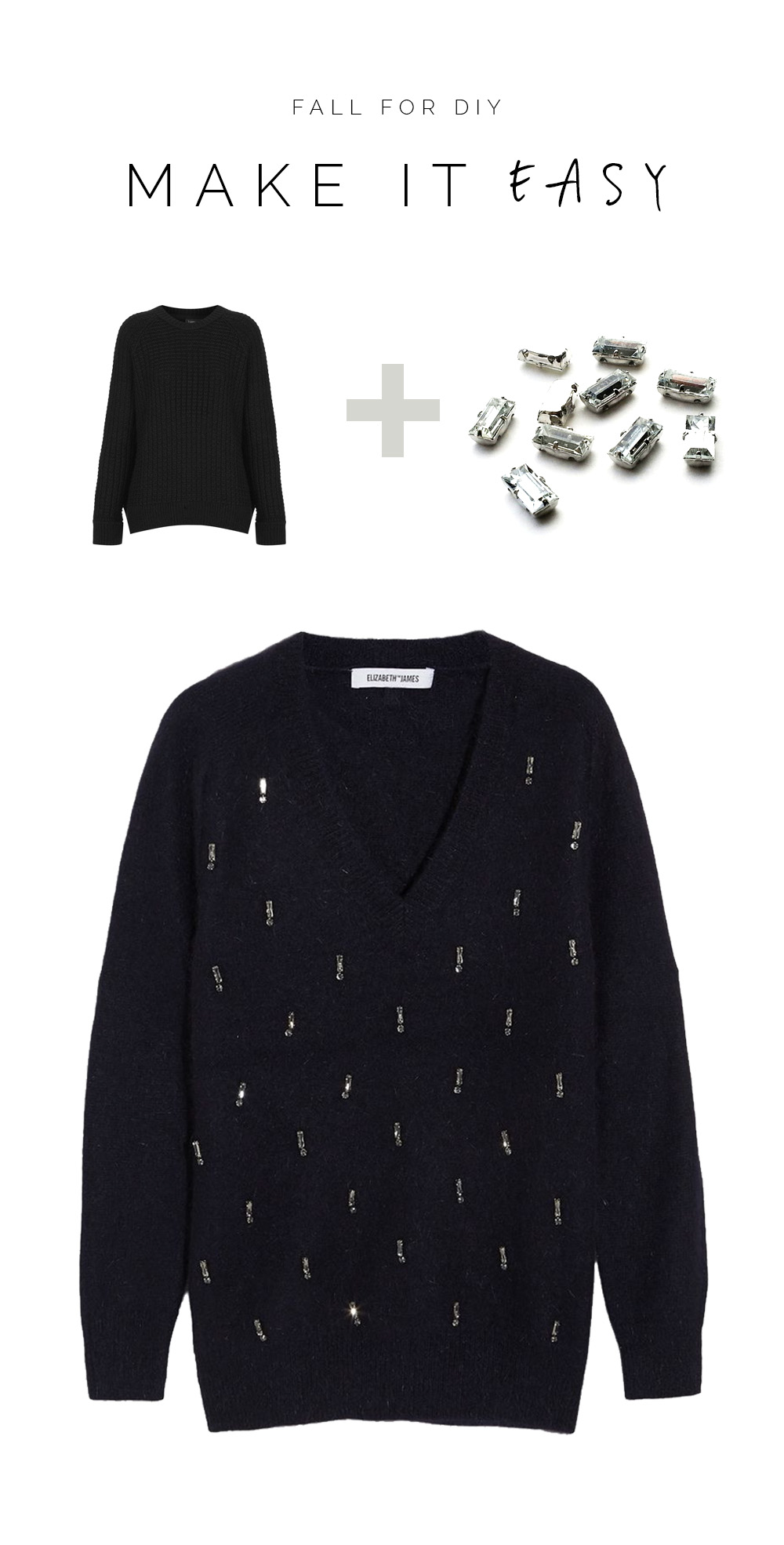 Ladies of the apprentice listen up now. You do not need to put LED lights in the collar of a jacket to really sparkle at a party. In fact unless you're a cyclist it's probably best to avoid flashing lapels at all costs. I mean, really guys? You had me sold at the pocket charger (seriously, why hasn't this been invented yet?) But if you are still feeling like you need something a little special to stand out from the crowd and need that extra layer to stay warm in the cold weather then look no further. I have the answer!
(My apologies to anyone reading this who does not watch the UK apprentice, but I think you get the jist…)
I love the shape and placement of the rhinestones on this crystal embroidered jumper. They're like little shiny exclamation marks, making it all that much more exciting. At £285 it enough to set your heart racing as it is, but you can DIY your own version for much less!
Materials:
Instructions:
Lay the jumper flat and place the rhinestones around until you're happy with the look. (You could dab a little fabric glue on the rhinestones now to keep them in place)
Sew each stone onto the jumper using a needle and thread. Go over each rhinestone a number of times to make sure they are secure.
And that's it! Told you it was easy.