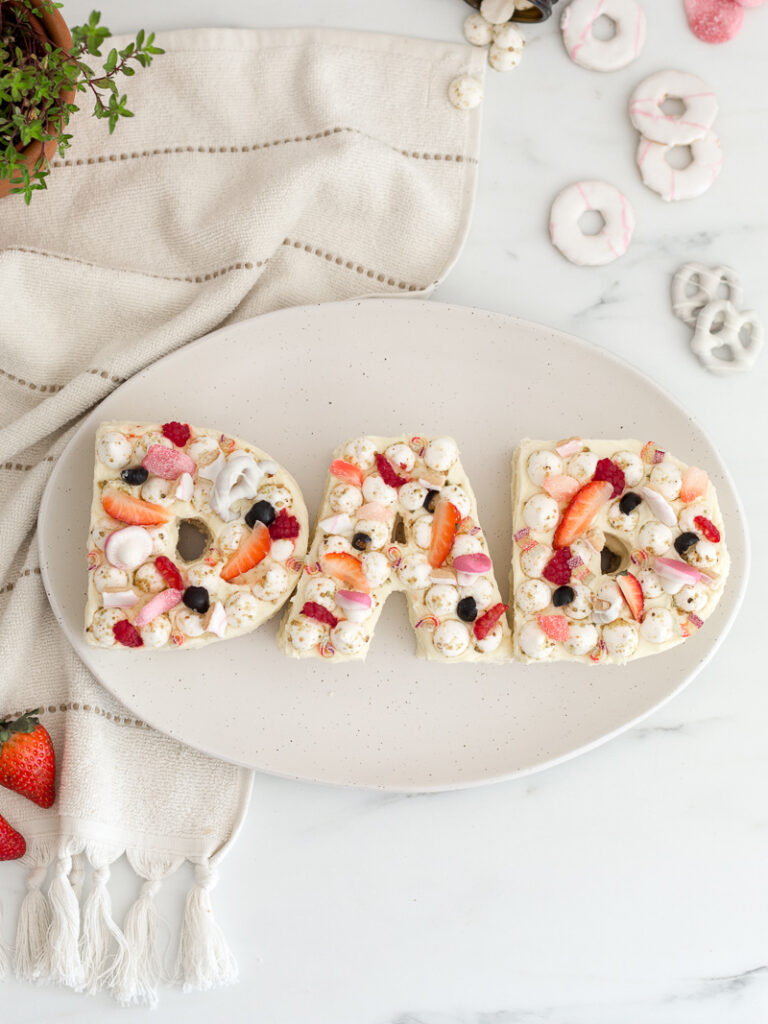 This post has been sponsored by Samsung.
Is there any better way to celebrate than with cake? I wanted to make a pretty big deal out of Father's Day this year. Alex has been an incredible dad and partner (even more than usual) this past few months and he really deserves a bit of pampering. First port of call, a cake. And not just any cake. I'm getting a bit more adventurous with my baking plans now I have an oven that can cope with them. (If you want to read all about my interesting previous oven and the revelation it was getting the Samsung Dual Flex, click here).
But I'm far from an expert yet. I say yet, but honestly it's unlikely to ever happen. My cakes are pretty basic in substance so I go big on style! My motto, if you can't bake it, fake it. I'm guessing half the people reading this just swore at me for wasting their time and vowed never to come back, but the half of you still here are my people. You guys know you don't need to be an expert baker to make something cute for a celebration.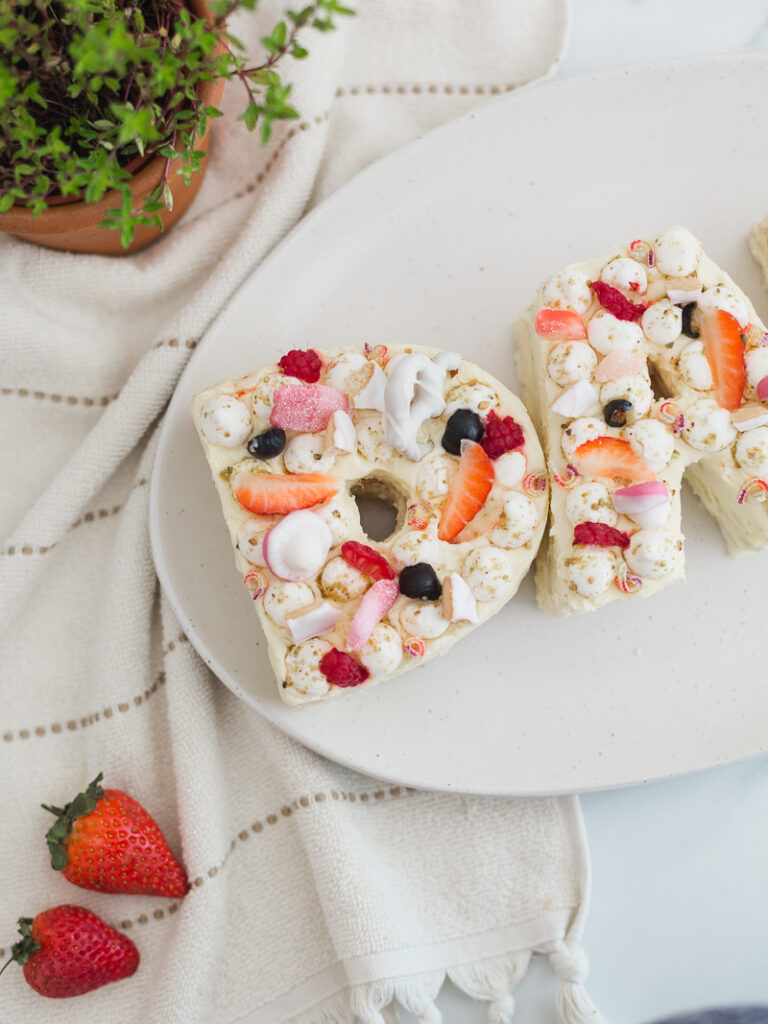 To be fair I could have literally thrown icing and some fruit onto a vegan cake from 2 metres away (why am I socially distancing with the cake?) and Alex would have been happy. But putting in that extra effort hopefully shows how much he means to us and how much we appreciate him. So fruit throwing is out.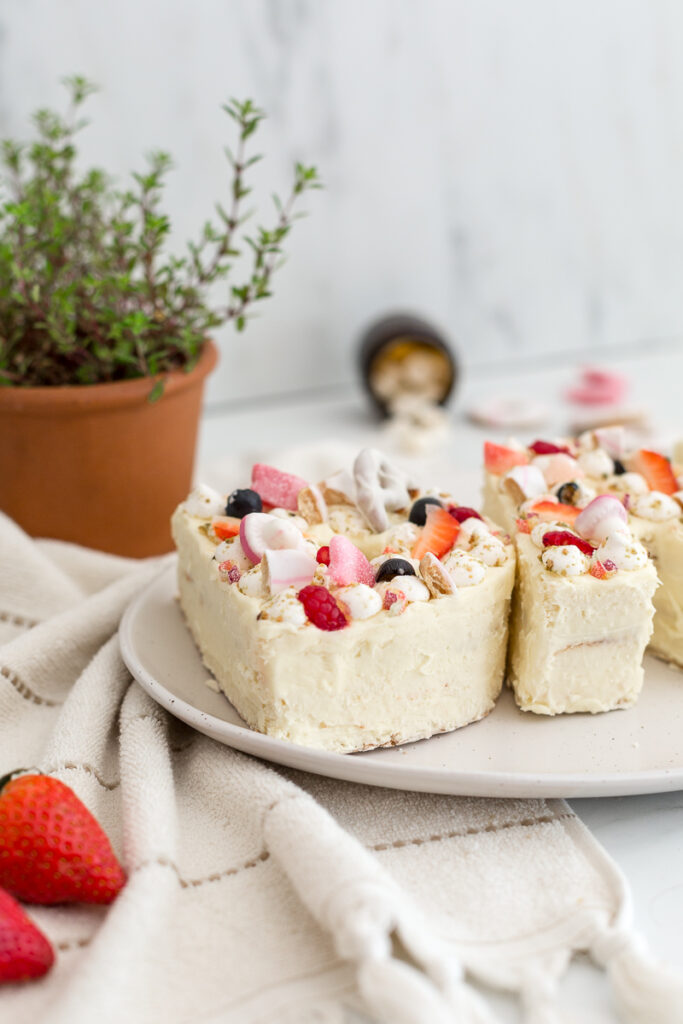 I made this one for Father's Day but this is a great cake to make for any occasion! It's so easy to adapt to create different words, numbers and shapes!
How to make the cake:
I used this vegan sponge recipe to bake the cakes in square tins (you'll need 6 in total). Once the cakes are baked and cool place a paper template on the top of the cake.
Use a sharp knife to cut around the template and remove the excess cake.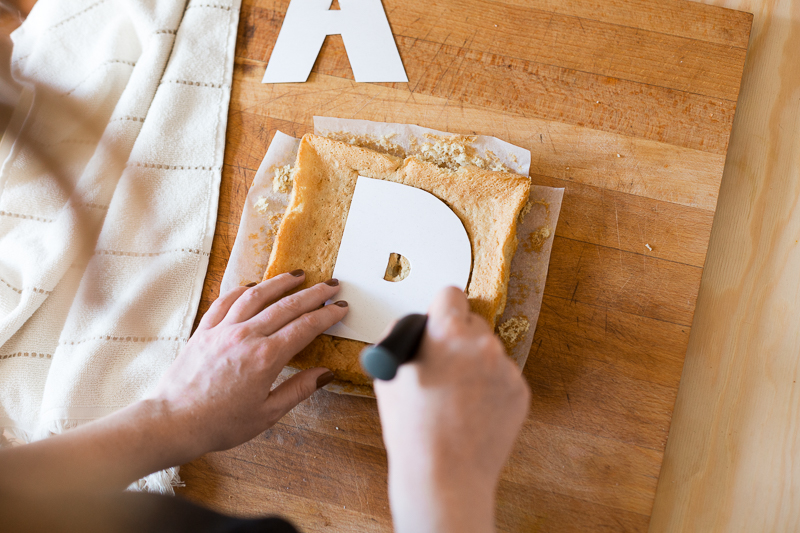 Cut out two letters, add cream/filling to the top of the first letter and place the second on top. Ice the top and sides.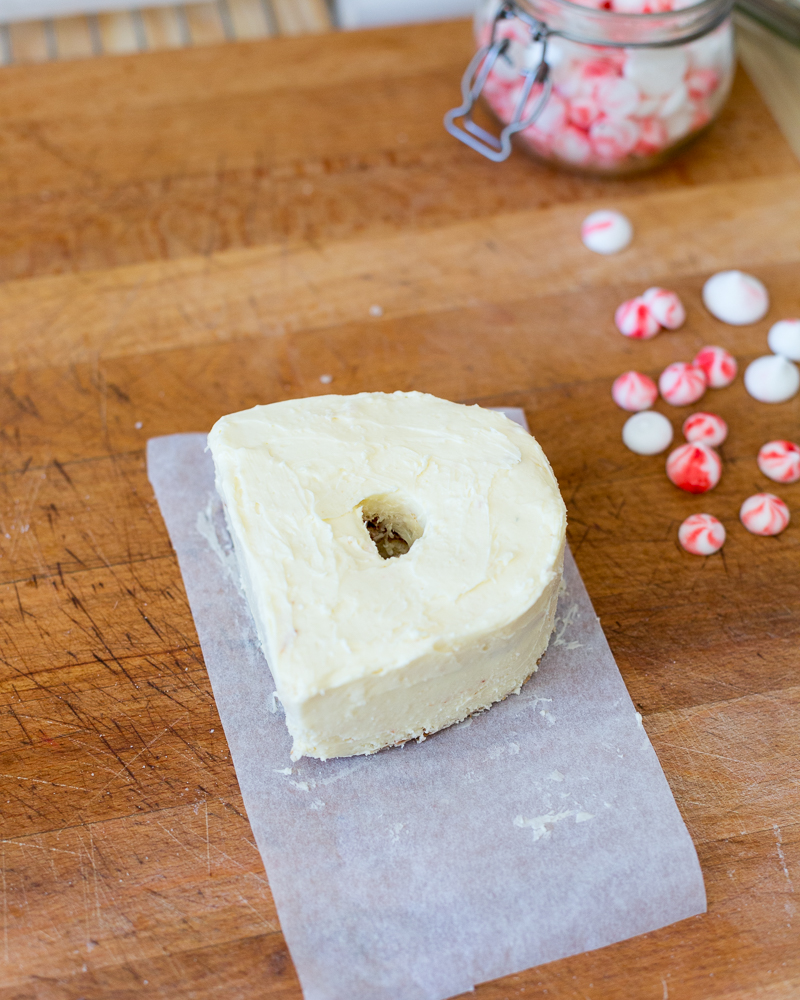 Cover the top with mini meringue kisses. I used this recipe to make vegan meringue and then go wild with the extras! I've used fruit and vegan sweet snacks.
With small cakes it's best to cut the pieces small before placing them on the cake.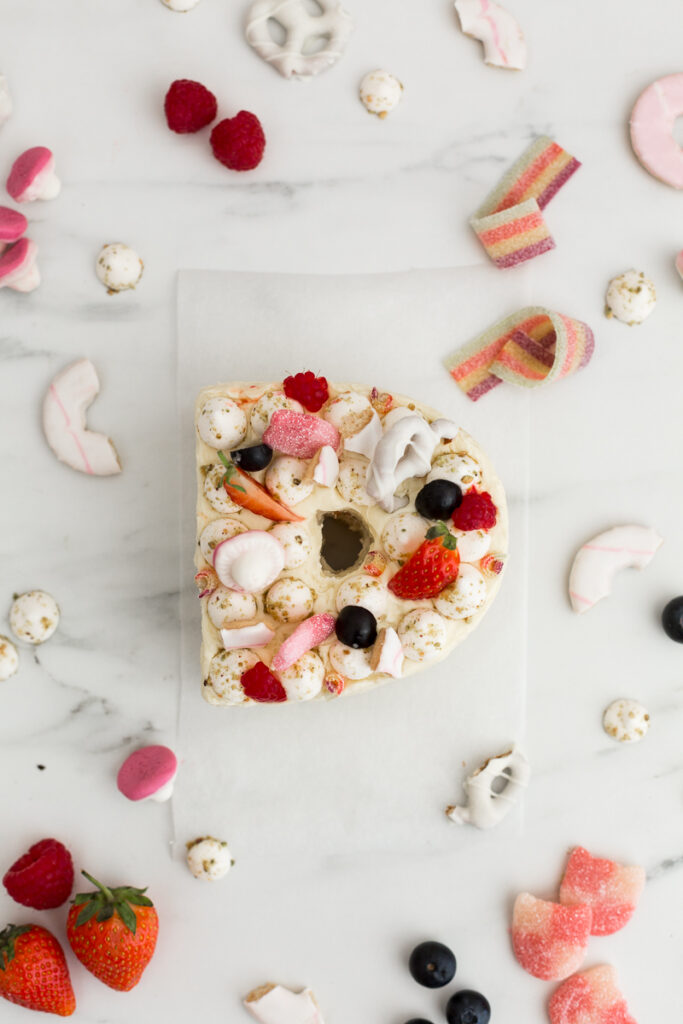 What do you guys think? Should I add the chocolate layer next time? Let me know in the comments!