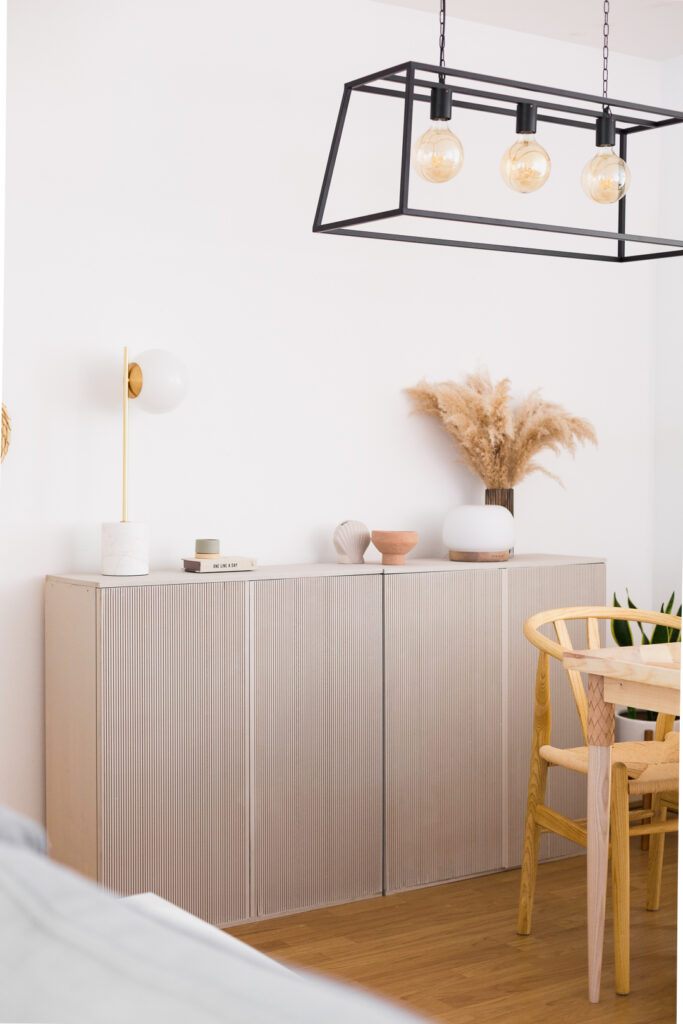 This post has been sponsored by Ronseal! Thank you for supporting the brands that support Fall For DIY.
Don't you love it when you find a way to make life a little bit easier. I've been meaning to makeover my IVAR cabinets for a while now. I'll show the before photo in a minute and you'll see why! These cabinets have been 'refreshed' a few times now. Each time to work around different styling needs for projects or shooting photos for my upcoming book. So, I'll admit they were in desperate need of a complete overhaul, but I needed a quick and easy way to complete this during the nap time rush!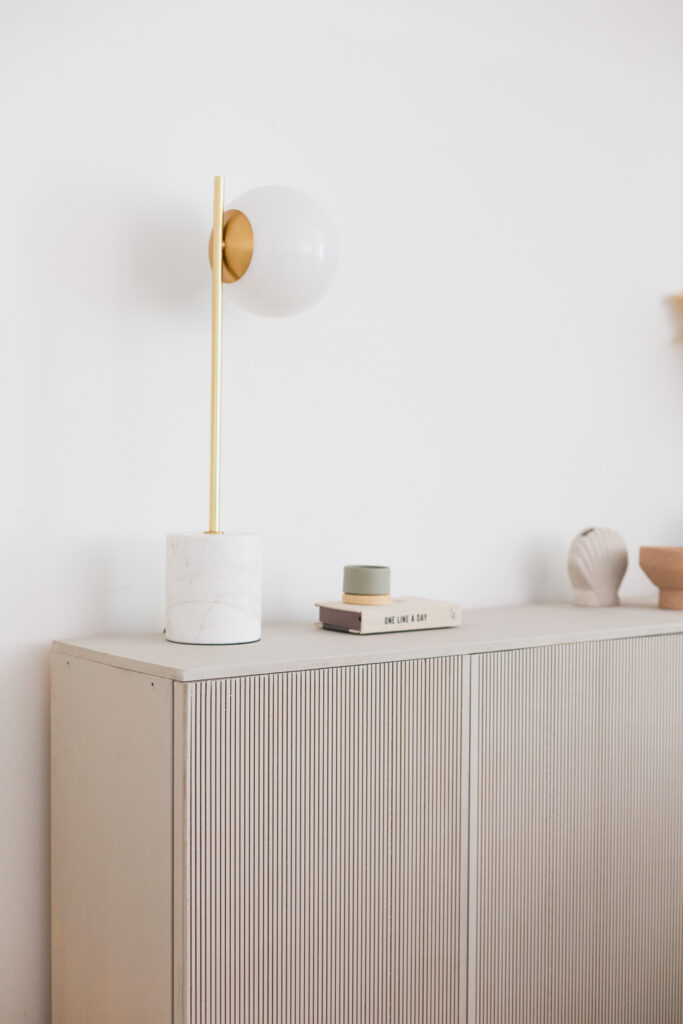 I've used two products that helped me achieve this look in just a couple of hours. Firstly my new favourite material – flexible MDF! How did I not know this existed? It's a piece of this MDF with strips glued along one side and a flat surface the other. The result is a flexible wood that can bent into position to make curves (expect to see more of this here very soon). But I've taken advantage of the fluted side for this post. It's by far the quickest way to add this detail to any piece of furniture! It's quick and easy to cut to size using a hand saw (cut grooved side up for a neater line) and you can easily paint for beautiful results.
Speaking of paint, this was my second great discovery. I've used Ronseal Chalk Paint in Pebble which has given the cabinets this gorgeous subtle hint of colour. The paint was easy to apply to both the MDF and raw wood without a primer. So that's a few hours saved right there. It also dries quickly and is easy to clean up. With a toddler running around all these things count!
I barely used one can of paint for this project and even had enough to paint my poundland shell vase as well! the paint went onto the shiny surface like a dream. And it perfectly matches the cabinet which is a look I love!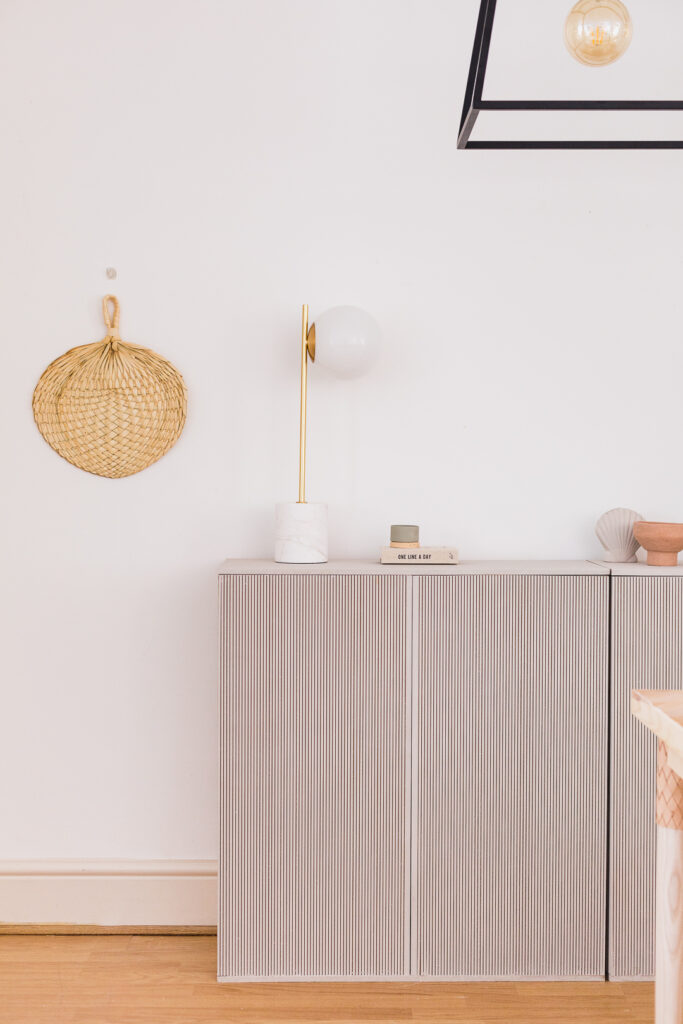 As I promised here's the before picture. I think you'll agree, it's quite a transformation!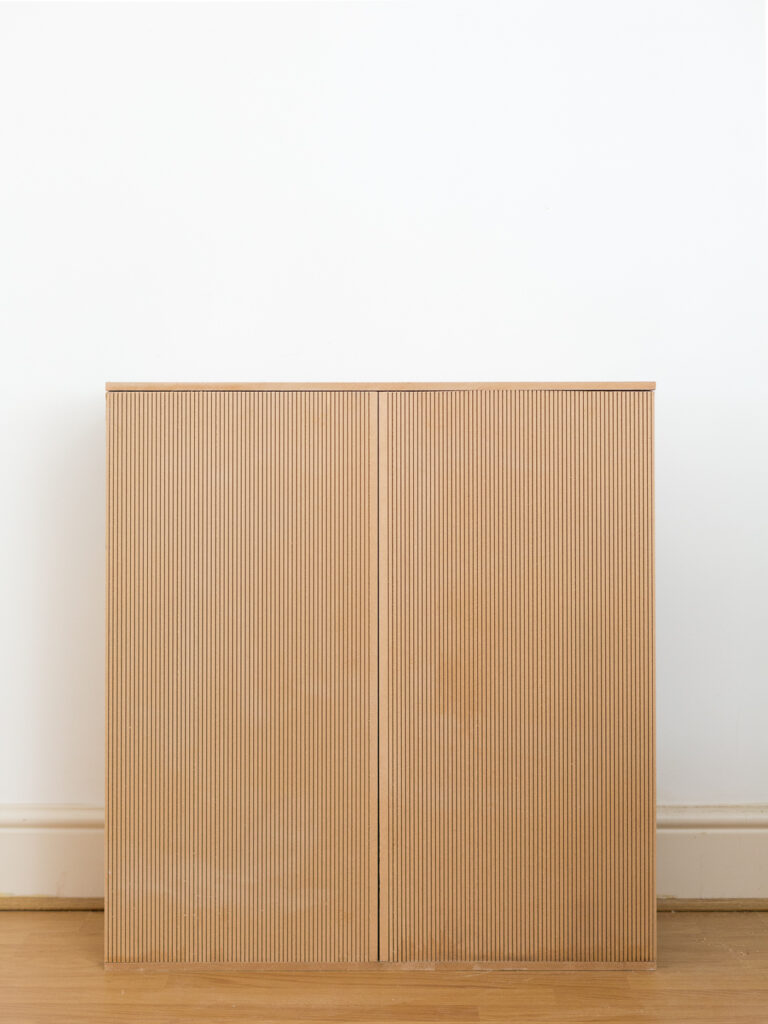 I cut the flexible MDF to size, leaving the thicker edge strip along to side of the piece to create the detail where the doors meet. (This also meant making less cuts – saving time!) I attached these to the doors using wood glue (that I had on hand) securing in place with clamps while the glue dried.
I then measured the top of the cabinet, including the doors and added MDF and cut two pieces of 10mm thick MDF to size to create the top and bottom. I attached these with wood glue and clamped in place to dry.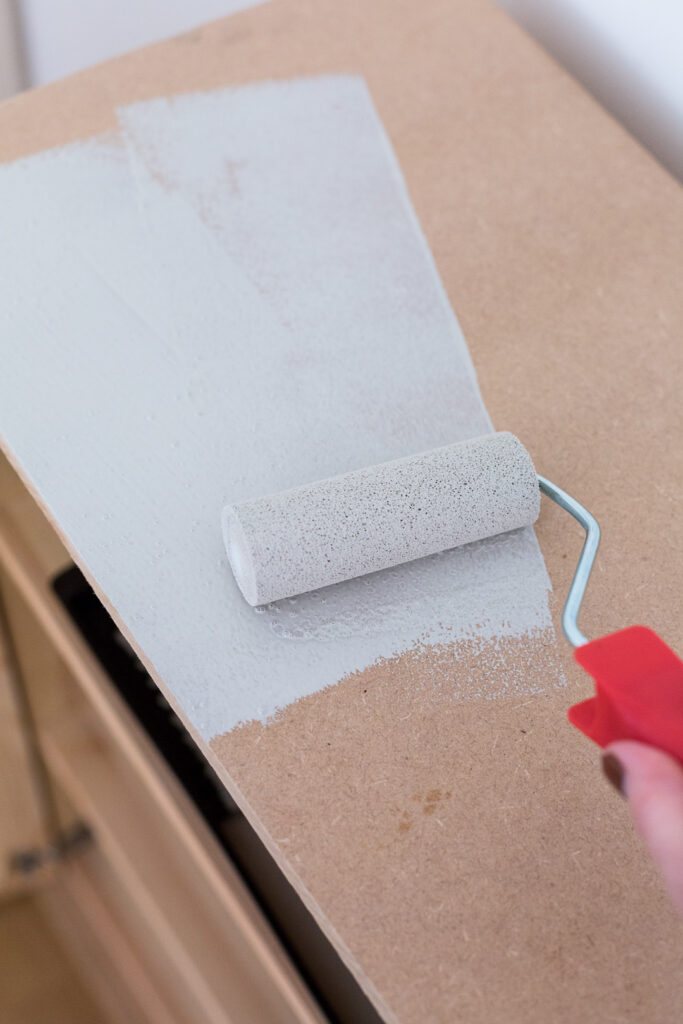 Then all that was left was painting! Using the Ronseal Chalk Paint and a roller to cover the cabinet with two coats of paint – leaving the first coat to fully dry before painting the second.
I'm planning to add some handles but I'm not sure which ones yet. Come help me and weigh in on the argument happening over on Instagram right now!