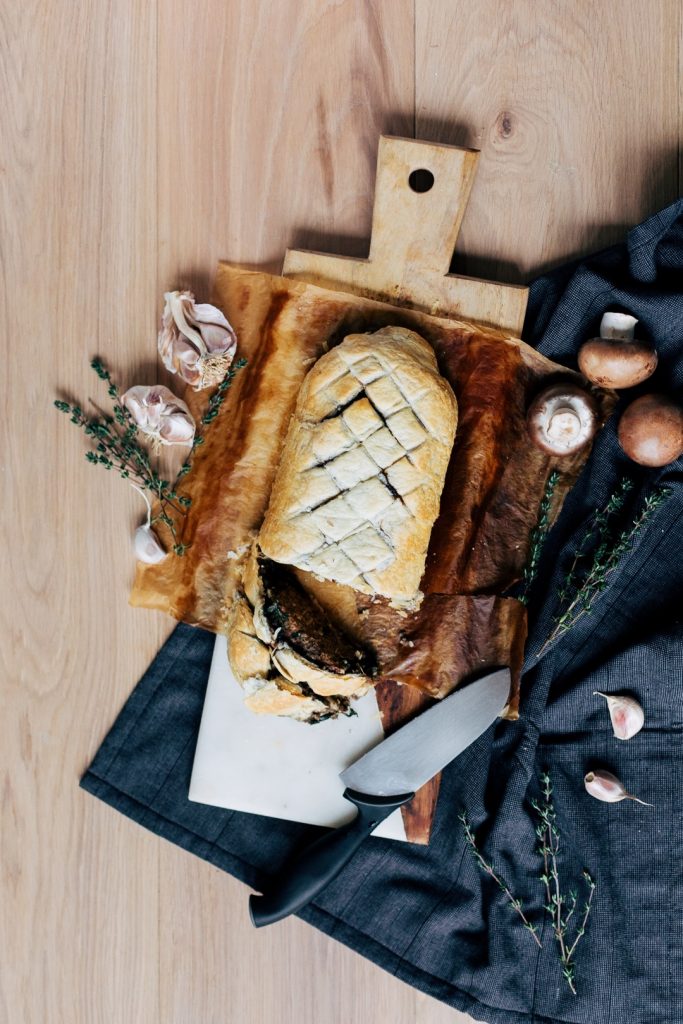 Ad – Samsung has very kindly supplied us with our new fridge freezer. All opinions are my own.
As kitchen renovations go ours has been a lesson in how not to do pretty much everything. We read 50 articles on how to organise a DIY kitchen refit, planned each step along the way, bought all our new kitchen cabinets, and then went rogue. I don't even know where our carefully planned lists are anymore. We're just winging it. But so far it's working. We have half a kitchen complete and not a day has gone by when we haven't been able to cook a meal and clean up after ourselves. Yes, we might have spent weeks squeezing through flatpack cabinets, figuring out the logistics of having two fridges plugged in at once and cooking a Christmas meal for all the family half way through the process, but apart from having to rummage through boxes of spices and dried goods to make every meal, I'd say a mostly painless experience so far.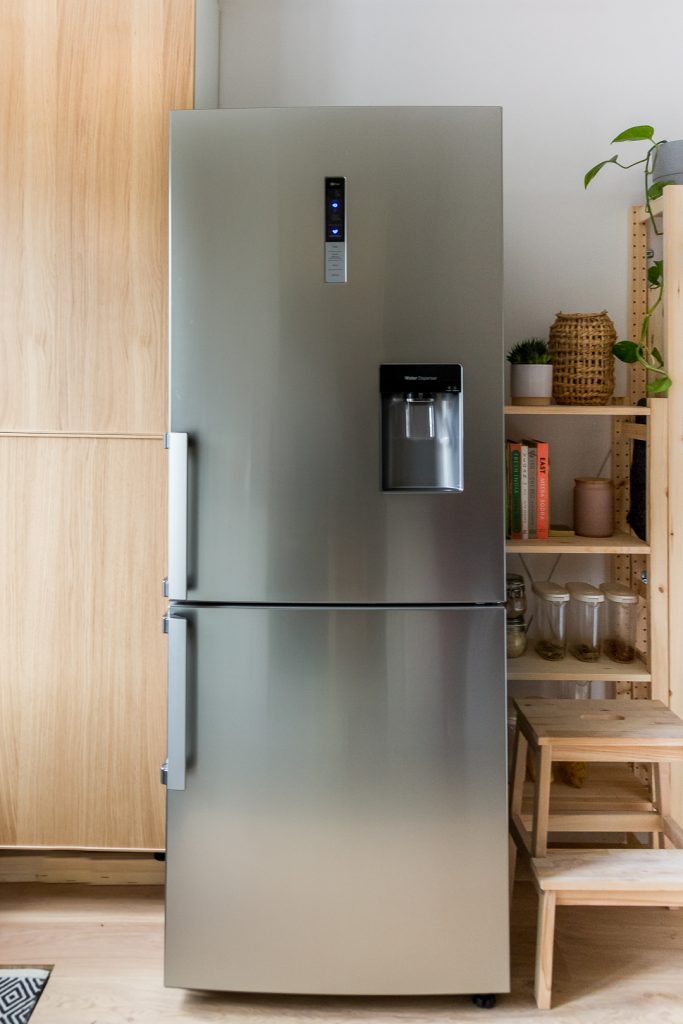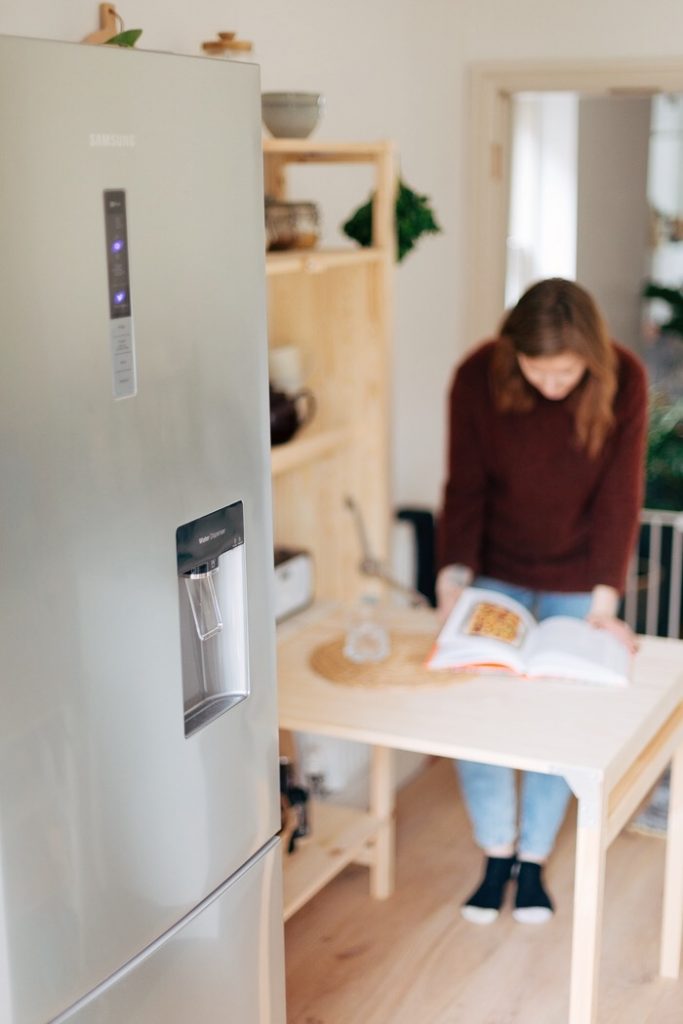 And speaking of two fridges, we have our new Samsung fridge freezer set up and it is giving me life! I didn't know I'd get to a point in my life where a fridge freezer would bring me pure joy. But we're here and I'm embracing it. Judge me if you will, but before you do stick with me a little bit longer to find out why I'm crushing on my fridge so hard.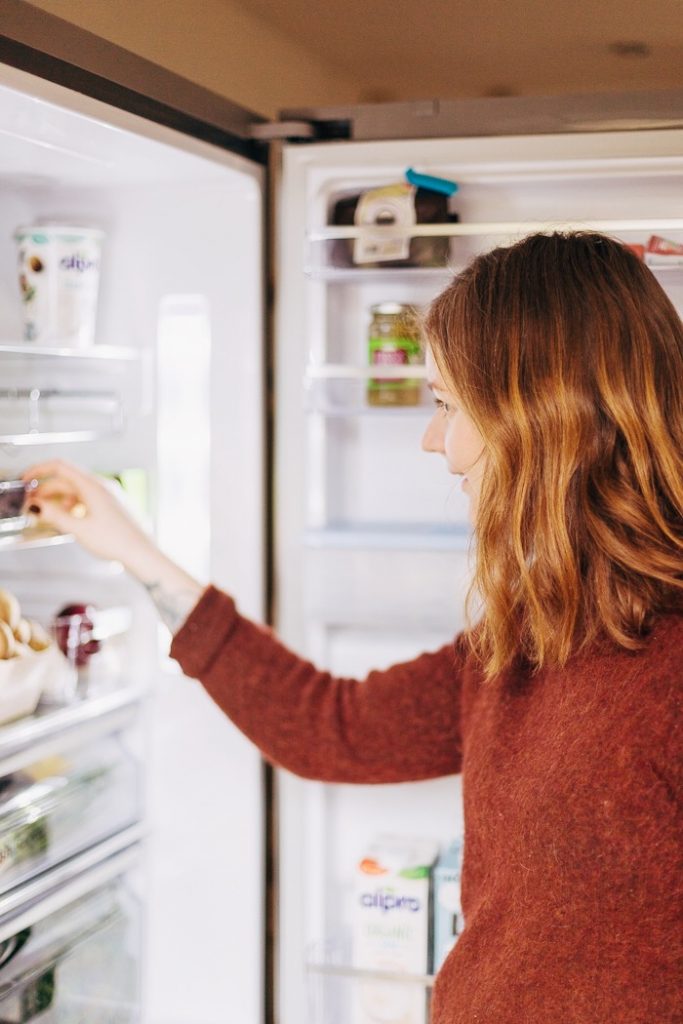 The Fridge
Our kitchen isn't big enough for a double fridge but I still wanted to make sure we were getting more space than our current set up (which to be fair wasn't hard). We cook a lot of fresh food and I'm usually left rummaging around a tiny fridge trying to find ingredients with one hand while wrestling a toddler with the other. It really didn't help that when we bought the house the fridge (that came with it) was missing the salad/crisper boxes at the bottom. At the time we were just happy to save money where we could, but I honestly did not appreciate this part of the design before I had to live without them.
Yes, we could have replaced them and after a lot of research we managed to find somewhere selling this (very obscure) brands replacement parts. When they arrived broken we decided that it wasn't worth the hassle or cost and we would just make do and wait for our kitchen renovation to buy a new fridge.
Our new Samsung not only has a lovely large crisper drawer for all the veggies, but has an additional fresh room (yes that is it's name and I'm on board) which keeps salad and dairy cooler when you're opening and closing the door.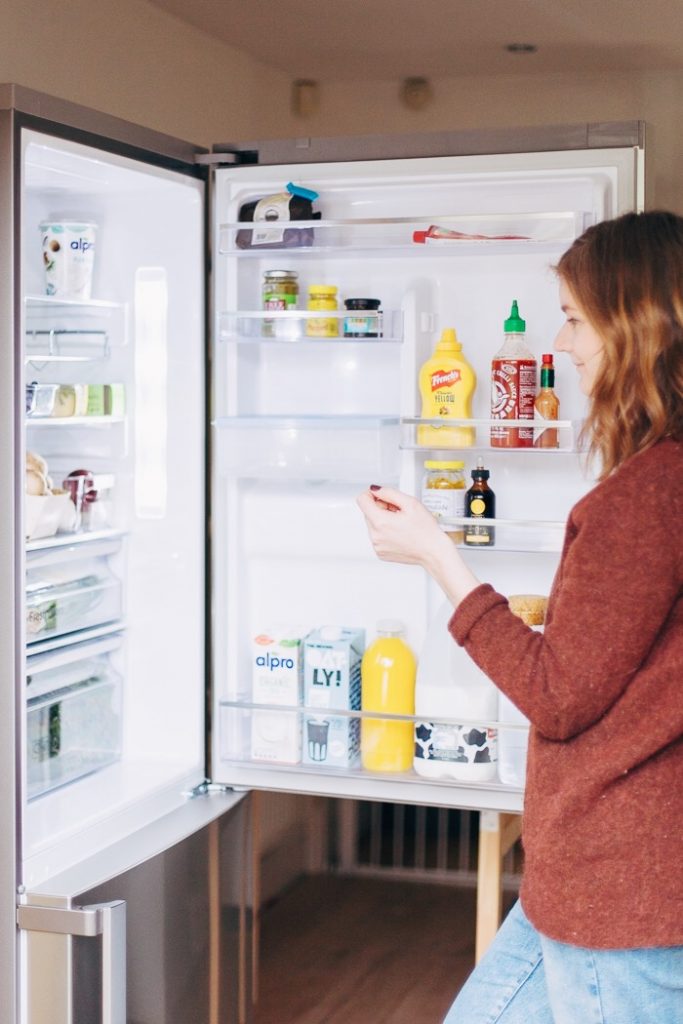 As well as the bins, the fridge was missing the bottom shelf. So all in all we were down a lot of usable space. In the past three years I've often opened the fridge door to be covered in precariously balanced leftovers (not by me) or half a can of baked beans left uncovered (definitely not by me)! So you could say space was a high priority (mostly to me). My other big problem was having to defrost the freezer every. other. month… The new freezer is frost free!! I won't miss that job one tiny little frosty bit.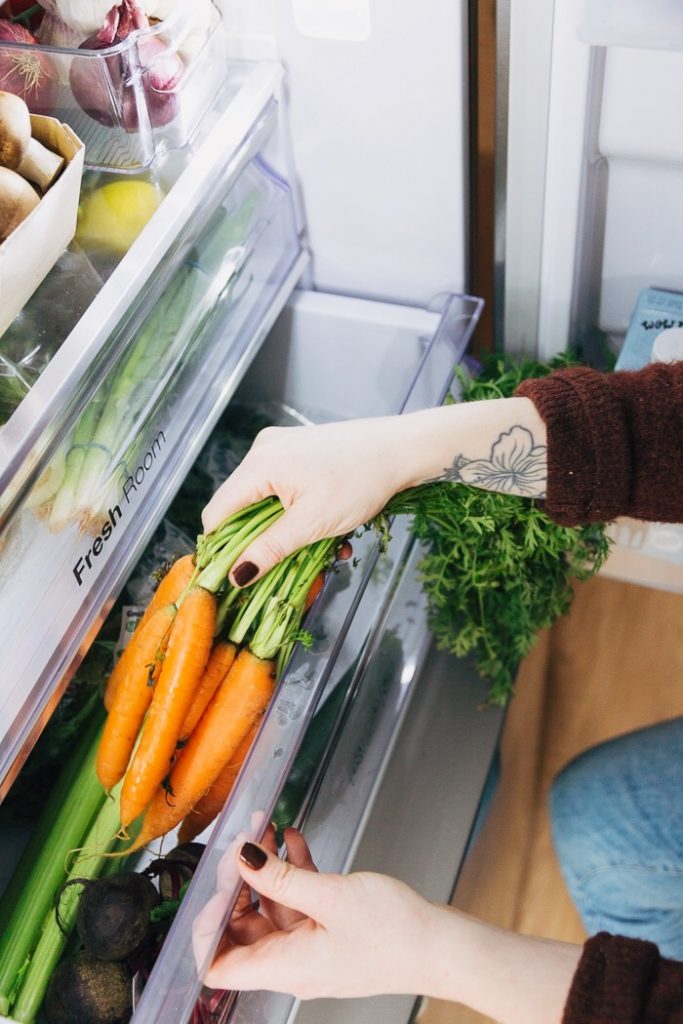 The Samsung RL4362FBASL Fridge Freezer has basically ticked every box and made cooking meals throughout the week so much easier. I'm not the world's most enthusiastic cook, but I am a contender for the most enthusiastic eater. So I make things that are easy and delicious. This recipe is so simple for a Sunday evening. It's usually a time when we've been busy with family and want to come home to a traditional dinner without spending the day in the kitchen.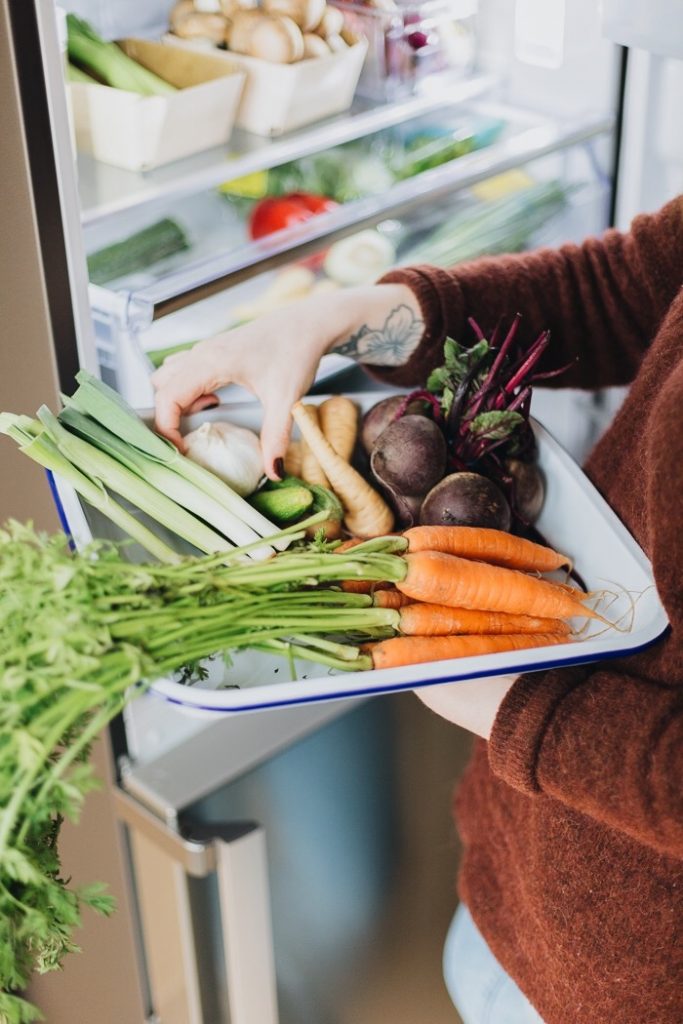 I keep a vegan roast joint in the freezer for days like this. It's such an easy and comforting meal with very little prep. It does help if the joint is pre cooked and cooled, but this can be done the day before and stored in the fridge (as well as the pate) if you really want to make life easy for yourself!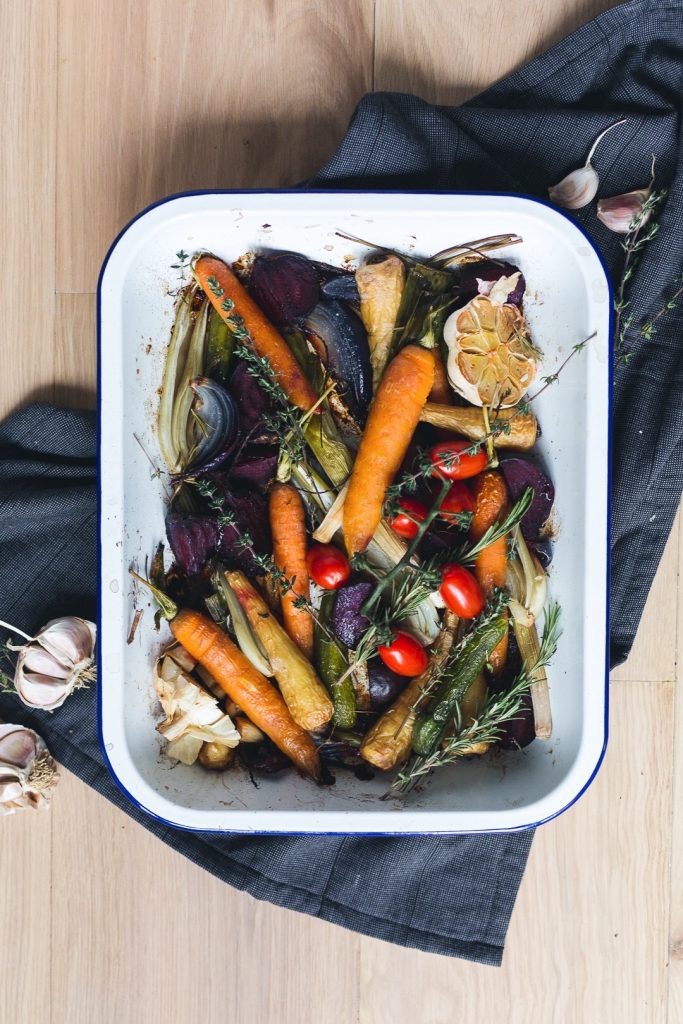 Mushroom Pate:
500g chestnut mushrooms

3 cloves garlic

2 tbsp olive oil

3 sprigs of fresh thyme

200g spinach
Blend (or finely chop) the garlic and mushrooms. Heat the oil in a pan and when hot add the mushrooms, garlic and thyme. Cook for 15 minutes reducing the liquid then add the spinach. Cook for another 5 minutes and set aside to cool.
Wellington:
Ready rolled puff pastry

Mushroom pate

Linda McCartney Vegetarian Beef Roast (cooked and cooled) or whichever filling you choose
Make sure all the ingredients are cooled fully before you start.
Roll out the pastry and place the roast joint on top. Roughly wrap to judge how much pastry you need with about an inch overlap and cut off the excess. Take off the joint and spread the pate over the surface of the pastry. Place the joint in the centre and wrap the two sides over pressing them together at the join. Fold in the two open ends like a present.
Bake in the oven at 190 degrees centigrade for 35 minutes or a little longer if the pastry hasn't browned. 
Vegetables:
Throw all your leftover vegetables from the week (cut larger veg like beetroot into smaller pieces) into a roasting pan, cover with oil, fresh rosemary and thyme and cook at 190 degrees centigrade for 45-50 minutes. 
In this pan I've used:
Carrots

Courgette

Beetroot

Fennel

Leeks

Red Onion