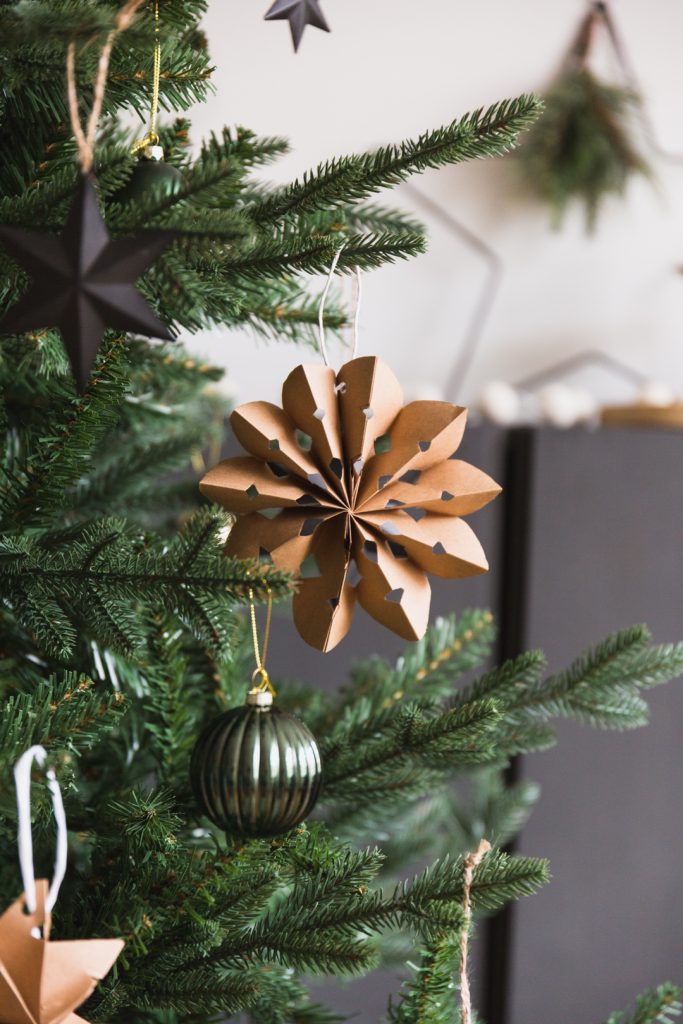 In the past few years I've really noticed how much packaging comes with Christmas. Yes, gifts often come with excess decorative packaging. Plastic to hold things in place and never ending instruction manuals no one actually ever reads. But besides that. Food comes with more packaging. Buying gifts online comes with more packaging. My recycling bin is overflowing and we're weeks off the big day yet!
With this in mind I'm always trying to find ways to use up the excess. Having a child is actually a fun way to find creative uses for packaging (although they might be the cause of a lot of it). We're having fun making random messes with whatever we can get our hands on. Add some glue and paint and there's an afternoon activity sorted. But I also want to make things that will actually lower waste during this season. Decorations and even gifts can be made from your left over packaging. You don't believe me? Come back this weekend because I'll be posting a whole list of ideas!
I made these stars from offcuts of parcel paper, but you can make them with used wrapping paper for a fun activity on Christmas day, packaging paper, newspaper etc. It's easy and looks awesome! I added string and used them as decorations but they'd look amazing as a garland or on a wreath. Show me your creative ways of using them by tagging me on Instagram!
Materials
Recycled paper
Scissors
Glue stick
Thread
Tutorial
1. Cut a strip of paper with a width around the size you'd like the decoration to be. Make the length 2 -3 times as long. At one end fold over a strip around 2 cm wide. Turn the paper and fold again creating a concertina effect.
2. Fold the paper in half and cut the unfolded edge to a point (straight or curved). Then cut notches out from either side.
3. Using a needle and thread sew the middle fold together. The adhere the ends together with a glue stick.
4. Sew a second piece of thread and tie in a knot to create a loop. Use this to hang the decoration wherever you like!