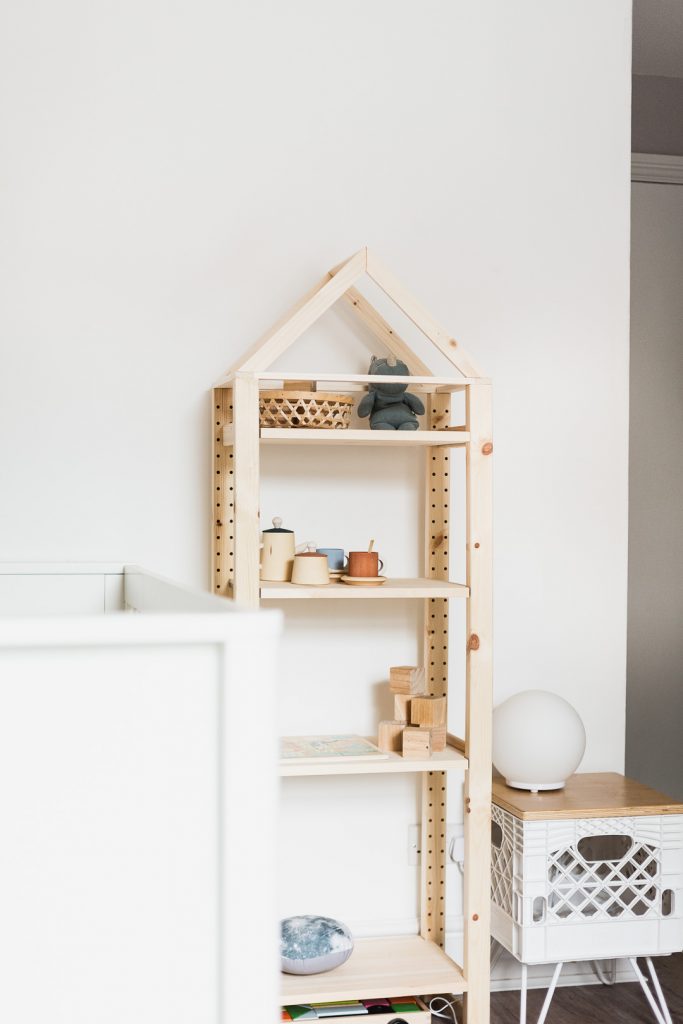 This kid of mine is getting a real personality on him. We were having a great time playing in his tent just the other day and as I wiggled myself in he shouted at the top of his voice "take in your cow!!"
Right, thanks kiddo. Yes, it was a squash and a squeeze (one for the parents out there) but come on, why not the hen, or even the goat? Straight to the cow, really?
If this means nothing to you, don't worry, I'm moving on. But the purpose of this story is to 1, cry about how fast Ollen is growing up, 2, ready myself for years of lols at my expense and 3, segue into a post about turning his room into a space that reflects his growing personality and interests more.
Until now Ollen's bedroom was kind of a rush job I put together before he was born. I was a bit obsessed with getting it finished and made some decisions that just don't seem right to me anymore. It's going to be a slow process to change it, but I feel really good about that. I love the idea of the room growing with him and evolving into the perfect space for him. It doesn't need to be finished yet.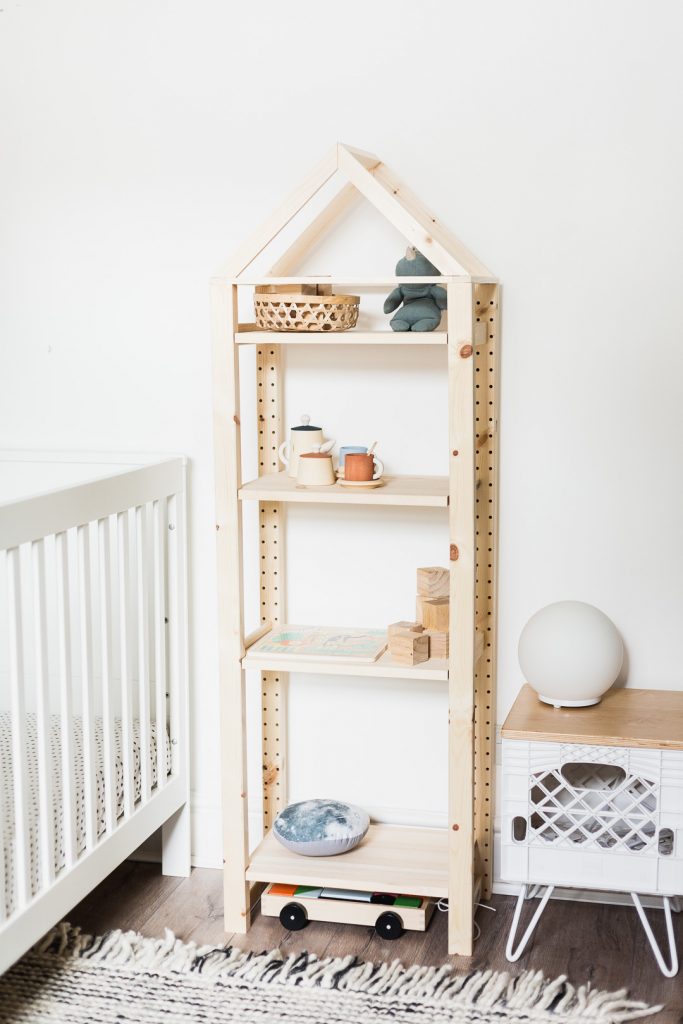 But a change I did want to make was to keep more of his toys in this room and spend some time here playing. I want him to understand that this is his space and not just a random room we put him in to sleep. So I'm working on making small changes right now based on his abilities and interests to create more of a fun space. Starting with this really cute house shelf! The bottom two shelves are easily reached so he can choose his toys from there. But I can also keep a few things on the top to rotate or as something we play with together.
If you want to make this you can get the DIY over on Hunker now!