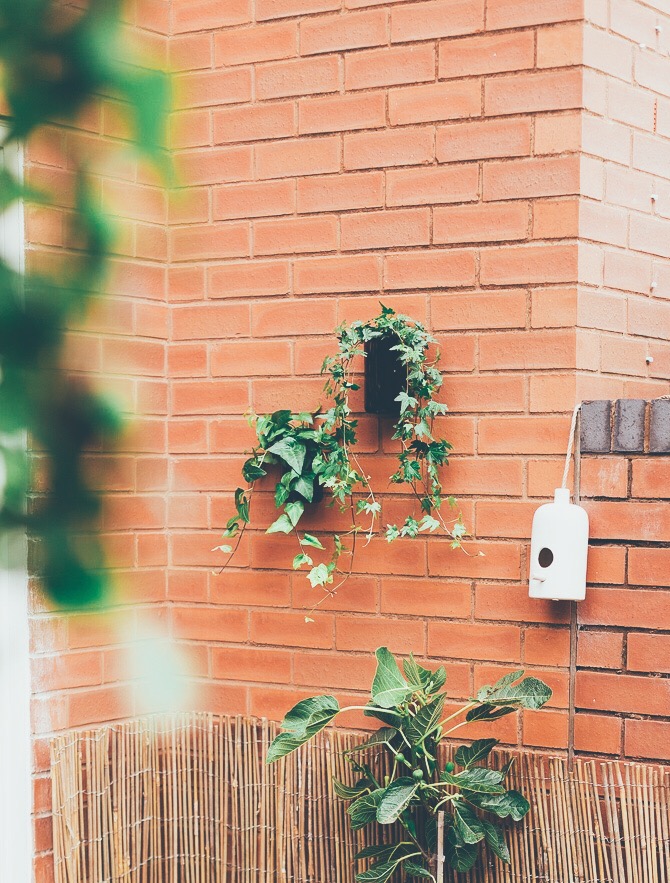 AD – This post is sponsored by Gorilla Glue! Thank you for supporting Fall For DIY
Every spring we've spent in this house I've looked longingly out into my garden, wistfully imagining the perfect makeover. Replacing ugly tile, fixing wood panelling over red brick on red brick on red brick, plants growing and not dying or being eaten by rabbits/slugs/snails, somewhere cosy and private to sit (our garden is very overlooked). And each year I dream up new ways to do it. In reality we've done pretty much nothing from this list and instead had to spend our time working on the necessary updates over the more aesthetic kind. 
That's fine. Our garden is a work in progress. It's just one that gets unruly the second you take your eye off the ball. General upkeep is pretty much all we have time for (especially when it is raining most weekends) right now. So I've turned my hand to pots.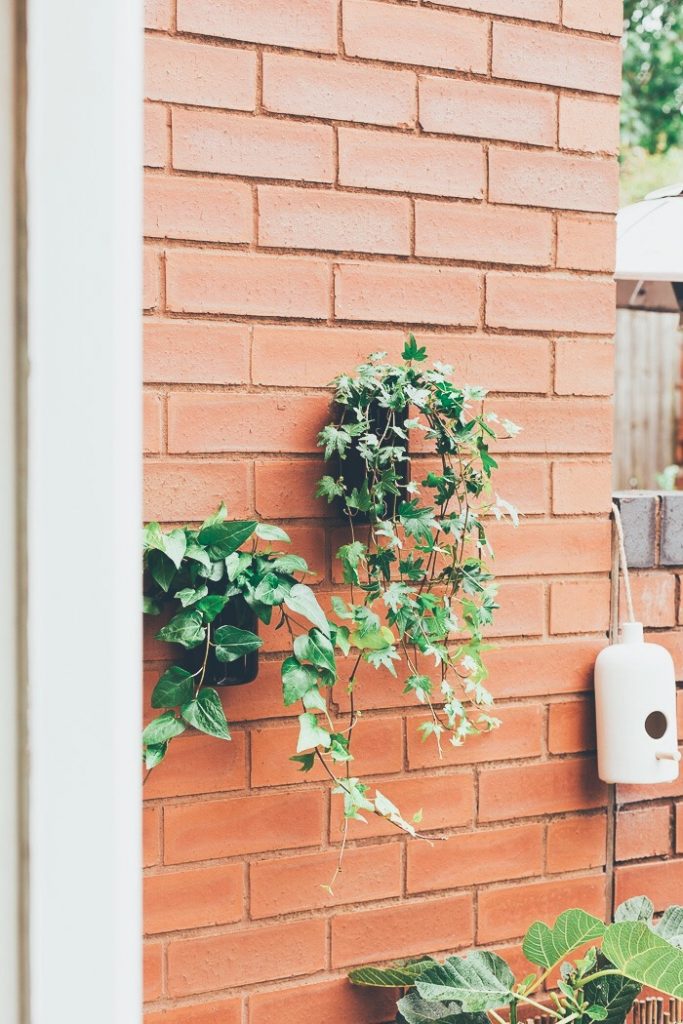 I'd previously overlooked the benefits of outdoor plant pots but I'm warming to them fast. Firstly they are way easier to keep weed free. I could weed for a week in our garden. You have more control over sun/shade/water and the best thing? You can get really creative with the pots you use.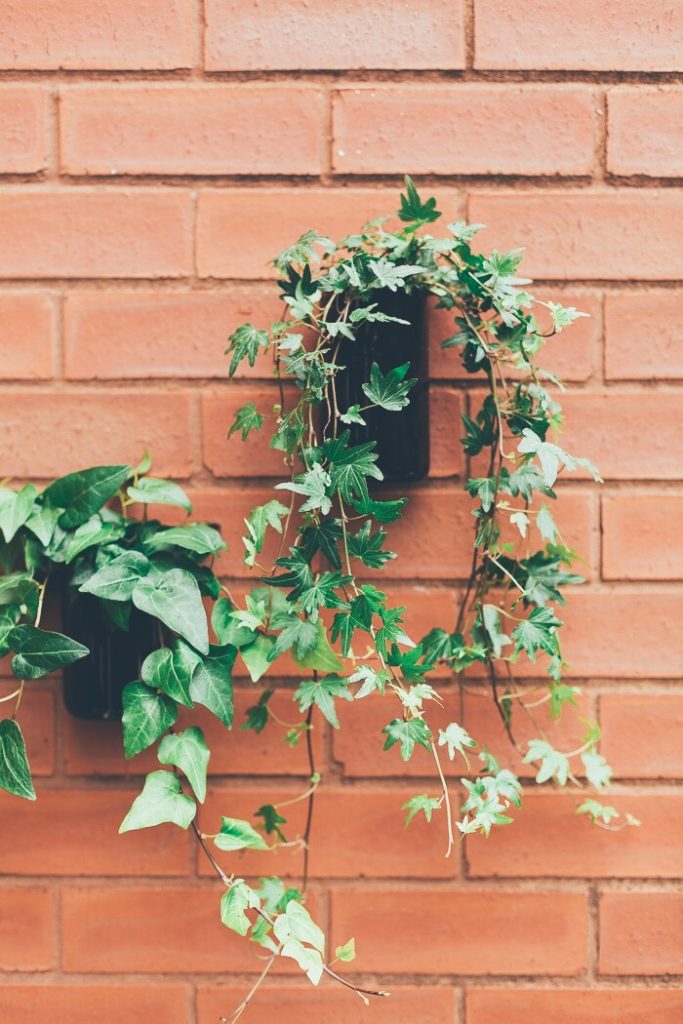 I'm always after a bargain and I've been trying my best to reuse and upcycle more this year. So I made these planters from hair product containers. I'll be honest. I wasn't expecting this to work out as well as it did. Or be as easy. These took around 5 minutes to make and cost about £2 each. They really brighten up this corner. It feels like things are very slowly coming together.
Materials:
Empty plastic bottle

Craft knife
Instructions: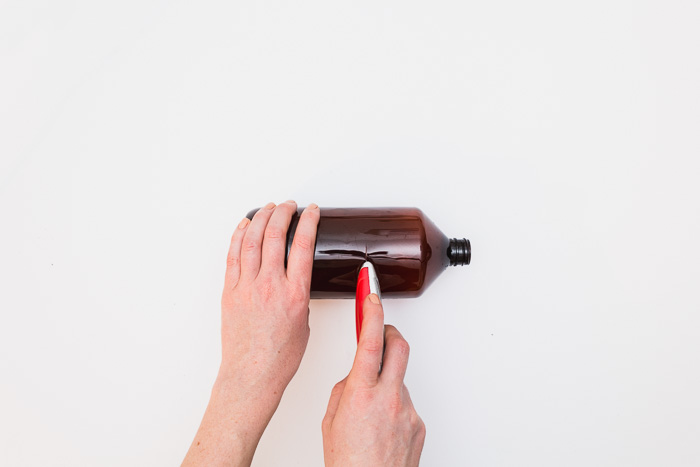 Using the knife cut the top of the bottle off. To help create a straight line score the cut line in the plastic first. 
If you need to, sand any rough edges smooth.
Make sure all your surfaces are clean, dry and free of dust. Cut and press a strip of Gorilla Mounting Tape to the bottle vertically. Peel off the backing tape and press onto the wall.
TIP: To get a really strong bond rub the tape onto the surface as you apply it.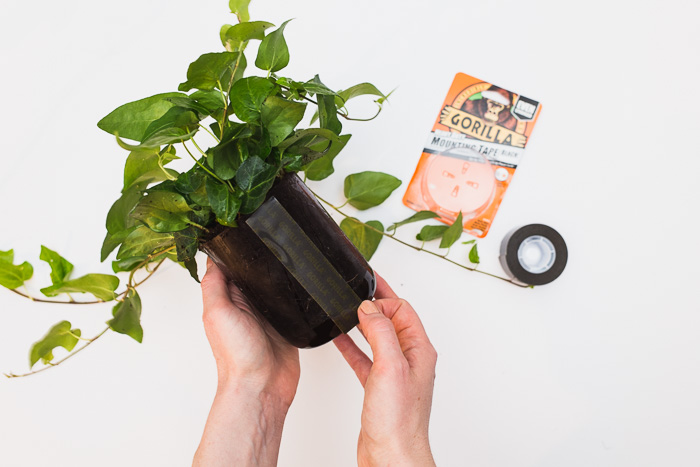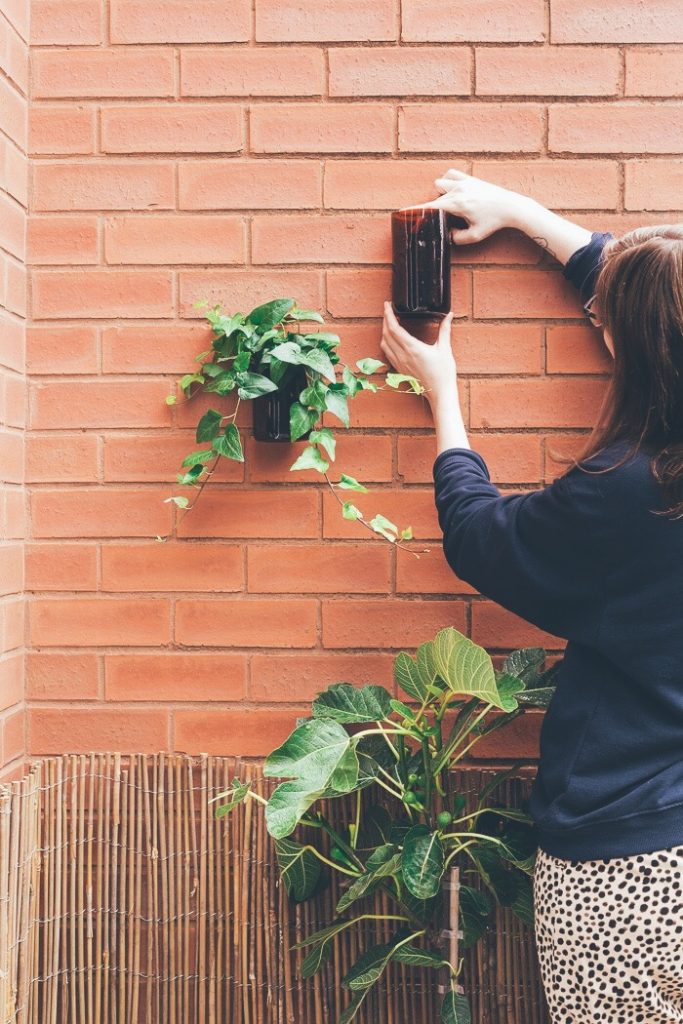 Fill the bottle with your plant. If required make small holes in the bottom for drainage.
If you want to you can spray paint the bottle before attaching it to the wall to get the perfect colour! It's up to you.