Have we all got a spool of raffia ribbon hiding at the back of a cupboard somewhere? It seems like one of those materials that's endlessly useful and never used for anything. I'm sure I've wrapped gifts with mine, then forgot about it when the next occasion comes around. But even if, unlike me, you are not an unorganised hoarder of random craft supplies raffia is very easy and inexpensive to get hold of. Then once you've made these mirrors you'll always have a spool to forget about when it comes to wrapping gifts..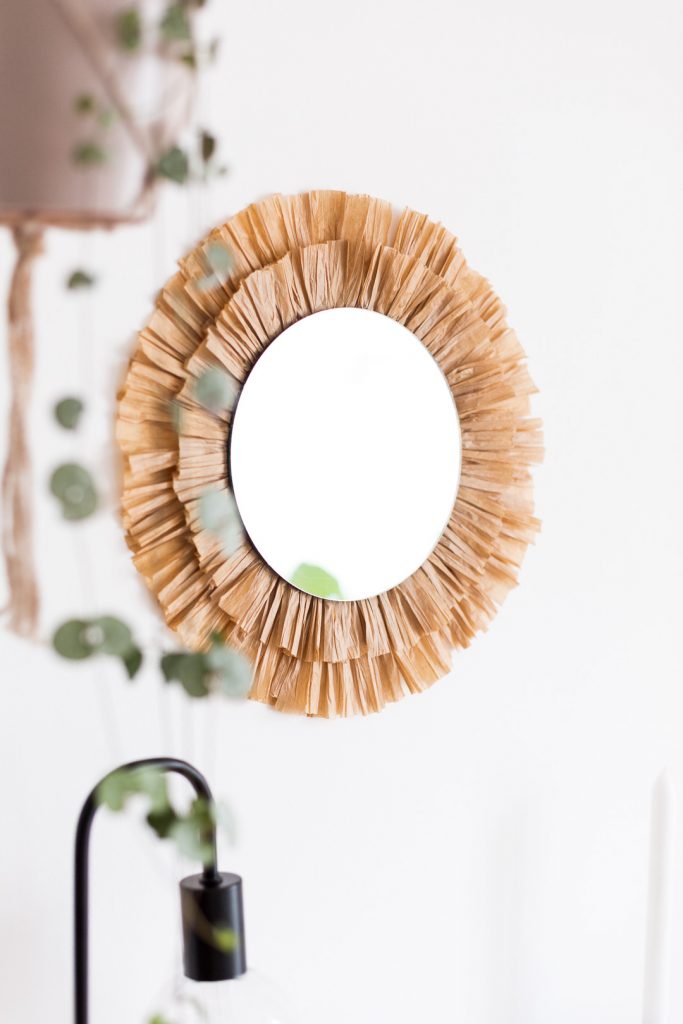 But in all seriousness, it's a fun material to work with. Not too hard or soft, easy to cut and attach, you can wrap, knot, unravel the ribbon to create different effects. It's a good all rounder and with everything organic and neutral in big demand right now, it's the perfect material for creating some up to date DIYs in your home.
If you want to learn how to make these mirrors head over to the tutorial on Hunker right here!