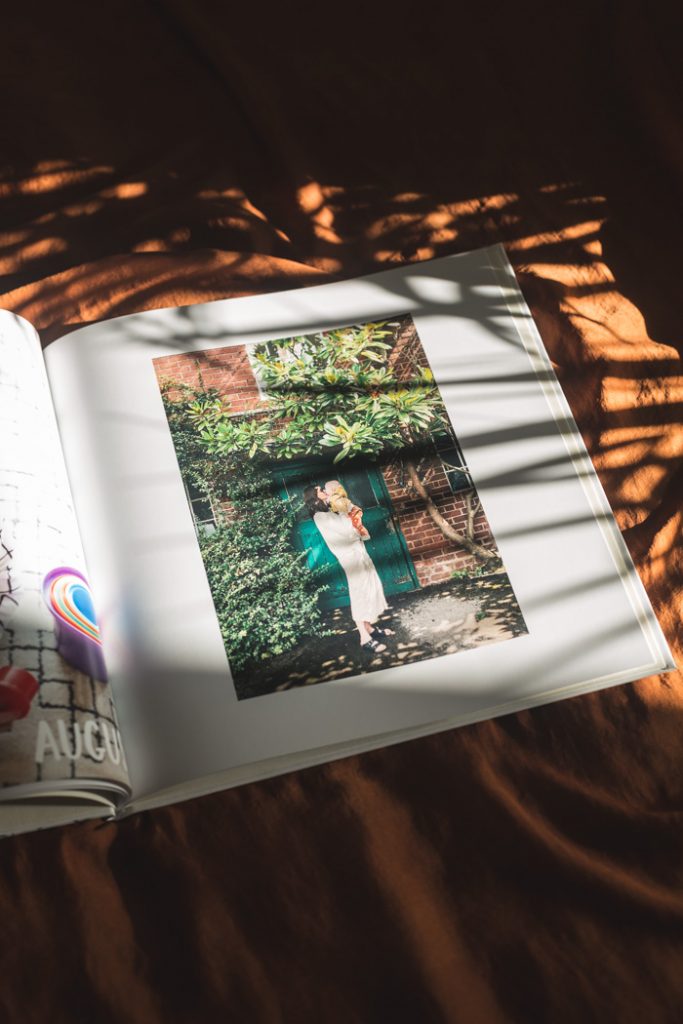 When Ollen was born we were given a beautiful baby memories book. The kind you print out photos and add in details month by month. How many photos have we printed out? A massive zero. We did manage to write down a few memories from each month so far – with help from our camera feeds to jog our memories – but it's yet another job on the list to feel guilty about not getting around to.
I knew I wanted to get the photos off my phone. Yeah, it's great having everything backed up in 15 different electronic places (call me paranoid), but there's something that feels disconnected when you're viewing precious memories on a screen. No one likes to sit around the computer with the family in years to come and laugh over baby pictures. You pull out the album and sit around that open fire we don't have right?
But seriously, I wanted a photo album to flick through and show to Ollen's future girl/boyfriends but I know myself well and getting those photos printed is a job I'd always be getting around to. Which is why I decided to make my life easier and use Snapfish to make Ollen a memory book instead. And with the added motivation of Christmas coming up. These books make the perfect presents for proud Grandparents! (I have an amazing discount for you at the bottom of this post too!)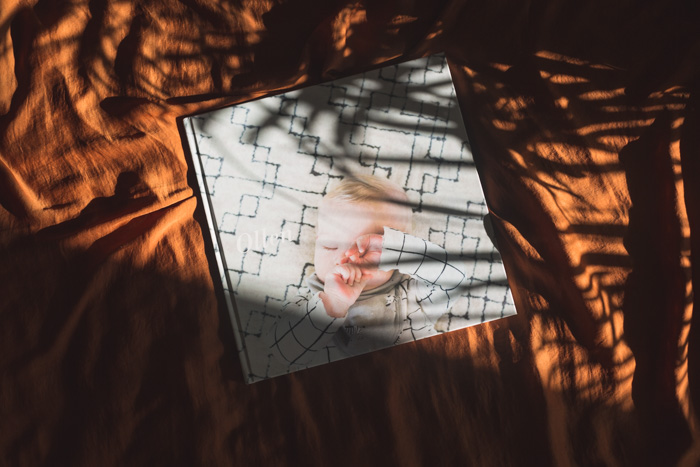 Instead of picking out and printing specific photos you can easily drag and drop as many as you like into place using the on site editor. You can also import from Instagram. So all that time you spent getting the perfect picture for your feed didn't go to waste!
You can create your own layouts or use one of the beautiful templates on Snapfish at the click of a button – which just makes life so much easier (which is what I'm all about now I have no time to do anything anymore! Thanks Ollen.) Then if you want to add areas to write memories in, head over to the embellishments tab. Here you have a huge choice of additional images, letters, words and other cute decorative add ons to give the book a narrative.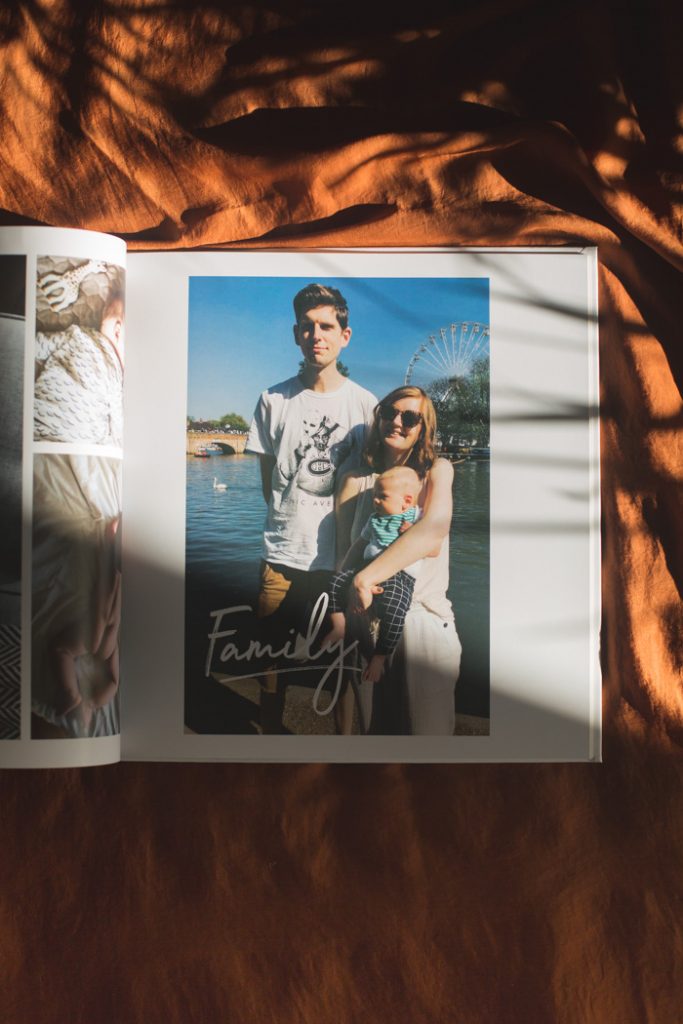 I've added a lot of details to Ollen's book from the Embellishments section. The month stickers help to break down the book into a time frame. It's cliché, but those days speed by so fast it's helpful to add reminders of when these memories actually happened.
In other places I've added some embellishments I just thought looked cute. Why not!? They're easy to play around with, change size and place into position. You can add them onto the photos, background or a bit of both. It lets you personalise the book without having to physically write into it. I don't know about you, but I'm the type of person who would always mess up any hand lettering I tried to do. The pressure would definitely get to me and my wobbly hands! Adding these additions in the editing process gives the book a injection of personality without those little mistakes.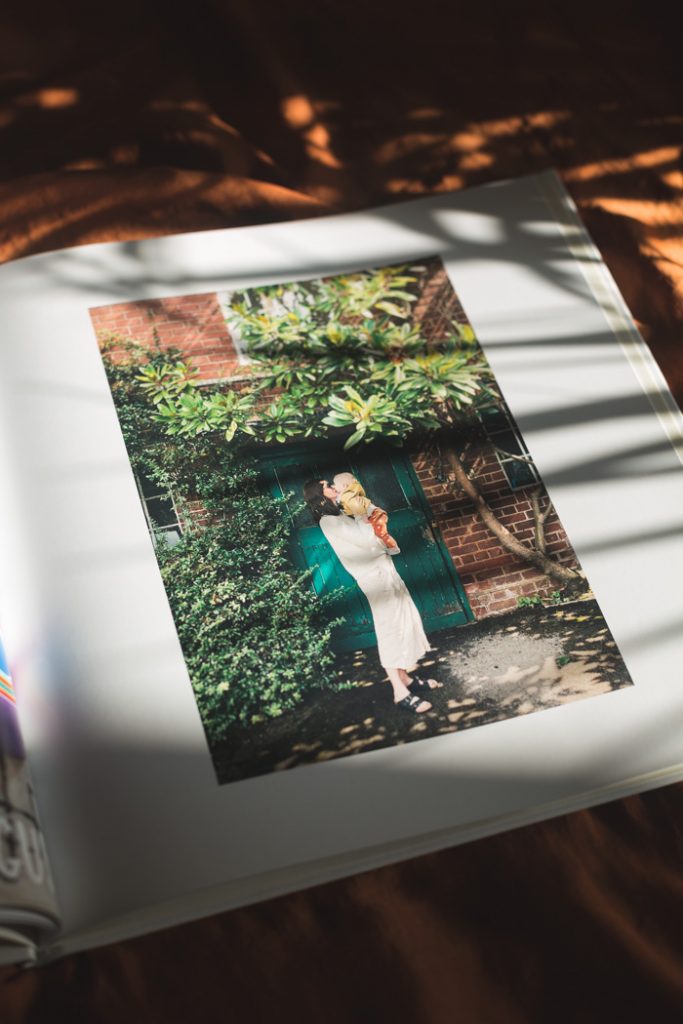 All that's left to do is wrap it up ready for Grandma at Christmas. You know when you're so excited to give someone a gift you just want to shout it at them every time you see them? Yeah, that. I can't wait to see her reaction (she's a very proud, first time Grandma) when she opens it up!
Now to make the deal even sweeter! Use the code CRAFTY40 for 40% off anything you order until the 31st December 2018. That's all your Christmas presents sorted for this year then. You can thank me later ;)