This is a sponsored post written by me on behalf of Duck Brand®. All opinions are 100% mine.
I've been using recycled packaging in most of my Christmas wrapping for a few years now. Not only does it make me feel slightly better about doing a lot of my shopping online, but it pushes me to be more creative with my gifts. It's fun to see someone get a kick out of your present before they've even unwrapped it!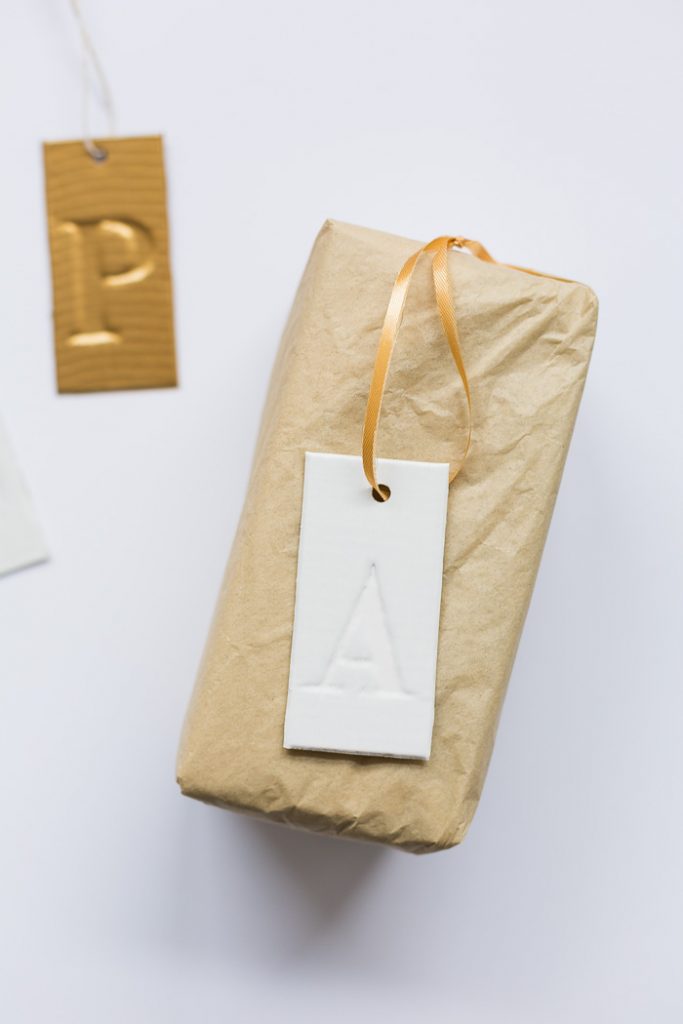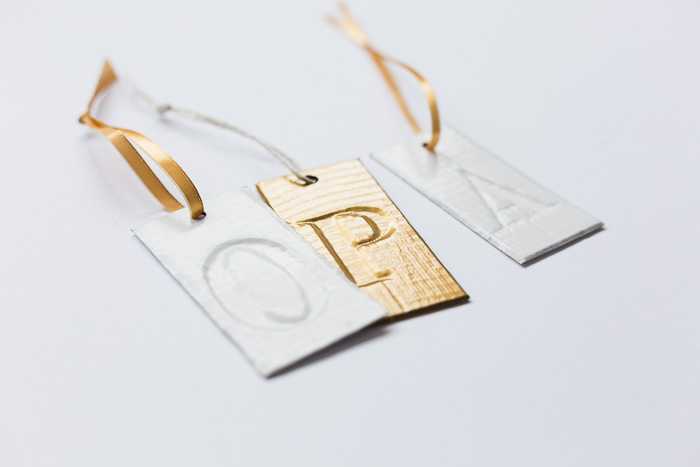 This year I have a lot of cardboard recycling so I've been thinking of ways to reuse this. After playing around with the new range of Duck® brand duct tape in vibrant festive colours, I discovered this easy way to make this faux embossed look.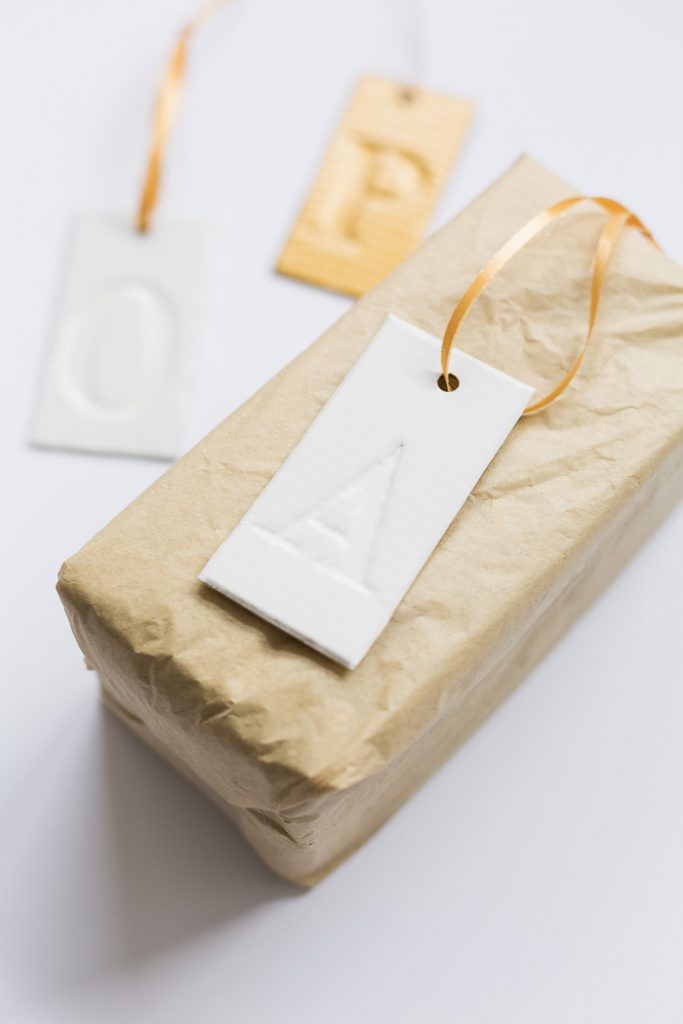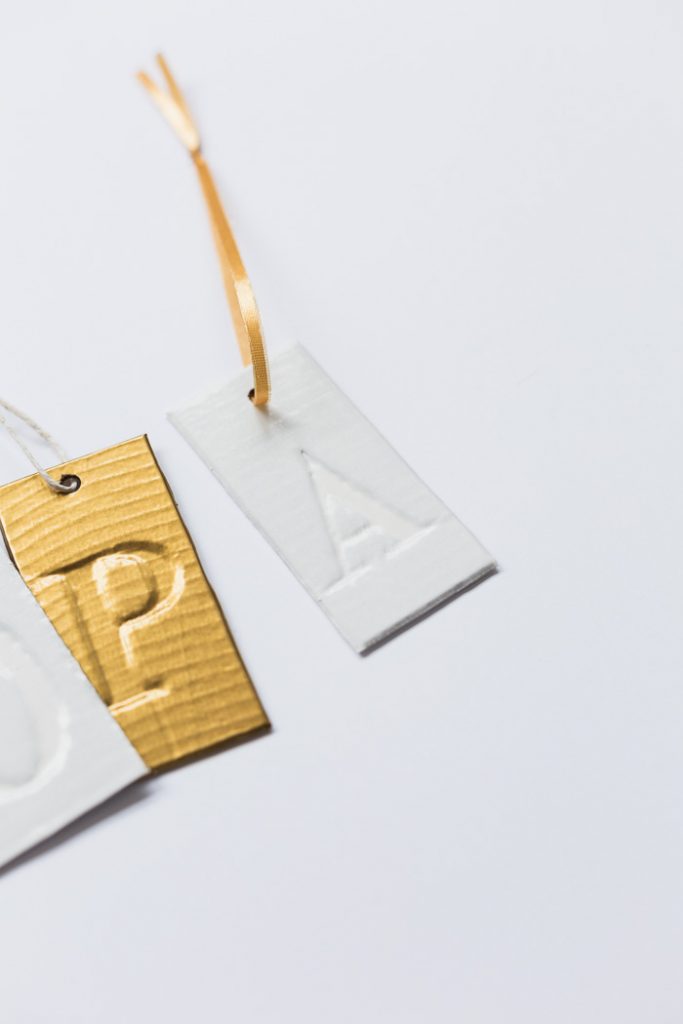 You can use any font you like for this project. I've used a serif typeface which is a little more complicated to draw out. If you like you can use a printer to create a template or use simple, bold lettering for something very modern and striking.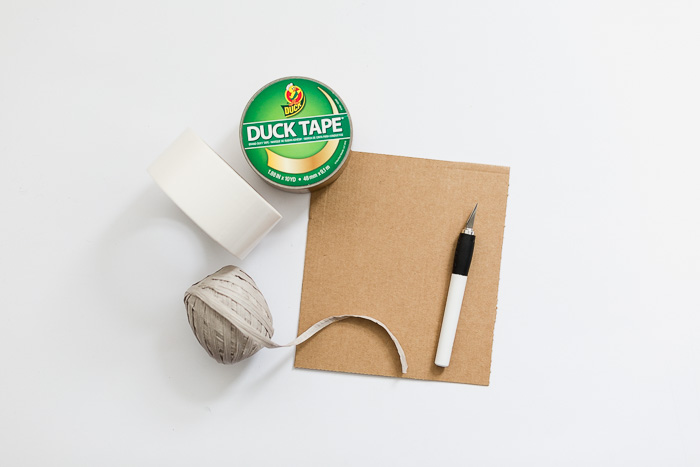 Materials:
Cardboard

Craft knife

Hole punch

Ribbon
Tutorial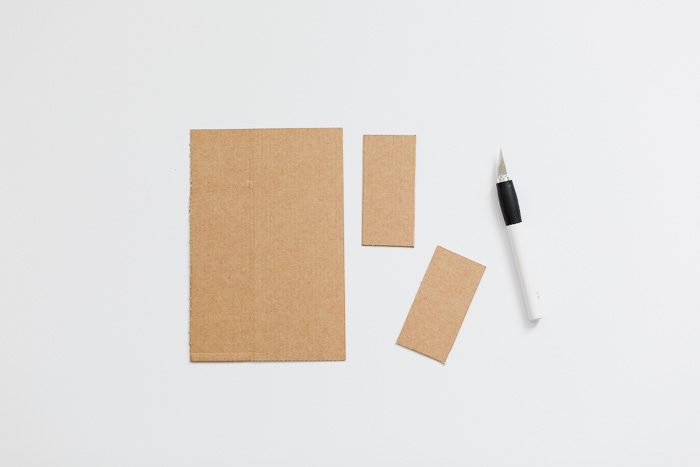 1. Cut the cardboard into strips slightly smaller than the width of the tape. You can make them any length you choose.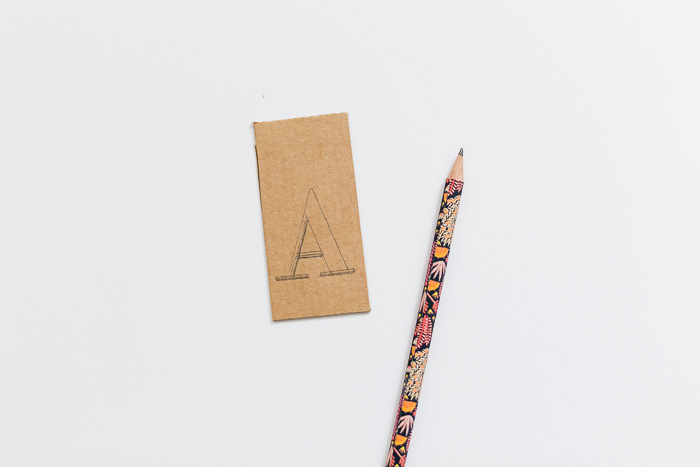 2. Using a pencil sketch out the lettering and when you're happy cut it out with a craft knife.
3. Cut a strip of tape long enough to cover both the back and the front of the cardboard with plenty to spare. Lay it down sticky side up. Place the cardboard down over the tape and press into place. Add in any additional lettering details now.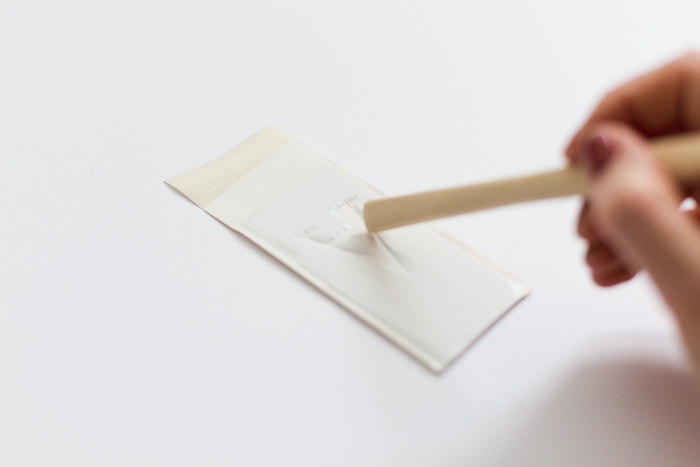 4. Fold the tape over to the front of the cardboard. Smooth down and press the cut out area with a smooth implement.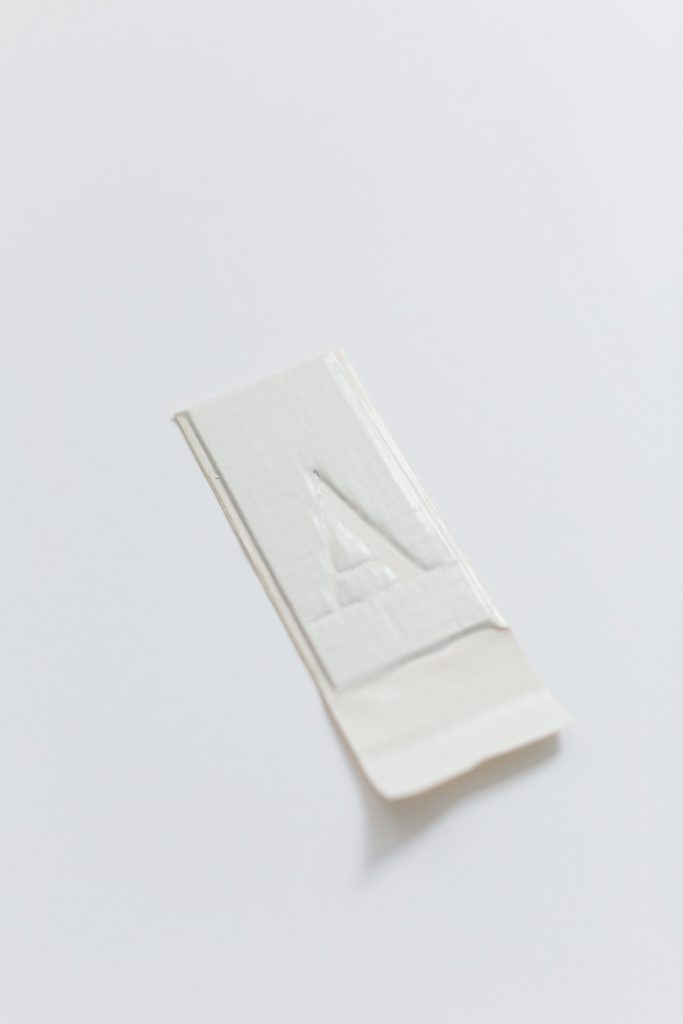 5. Press the tape at the edges together and trim off the excess with the craft knife,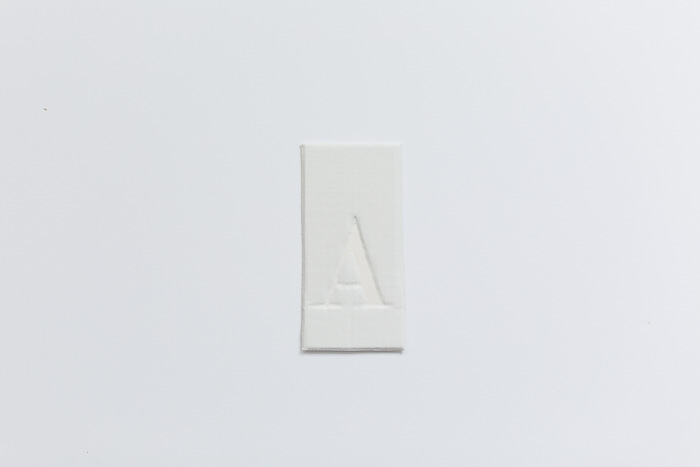 Now your tag is done just make a hole with the punch and thread on some ribbon or cord. I'm really loving thin velvet ribbon at the moment!