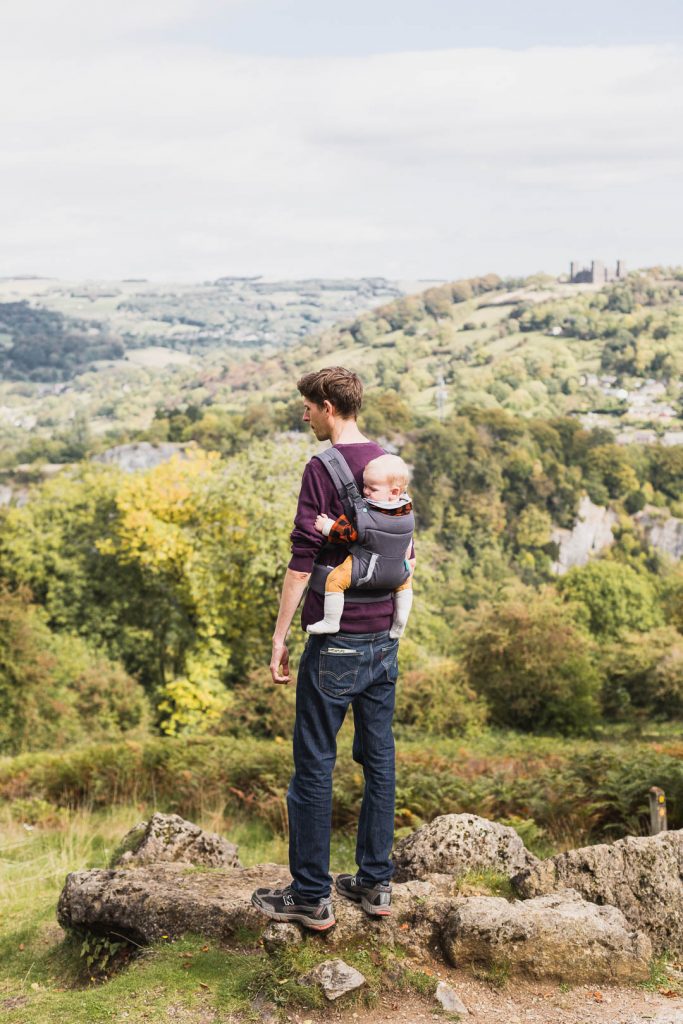 Going on holiday with me is no mean feat. I'm not exactly calm and collected about stepping out of my comfort zone. The adventurer in me got lost a long time ago and left a worrier in its place. Now I'm one of those people who turns up at the airport two hours before the two hours you're meant to. You know, just to be on the safe side (what if the car breaks down/taxi doesn't arrive/we forget our passports/a sinkhole opens up and swallows our suitcases? We won't be standing around trying on sunglasses and buying everything we forgot in miniature then. Not that I forget anything of course). I write the longest lists of things to pack – going over every potential scenario I can think of in my head to make sure I'm prepared. And no, I never was a boy scout. I can't even use that as an excuse.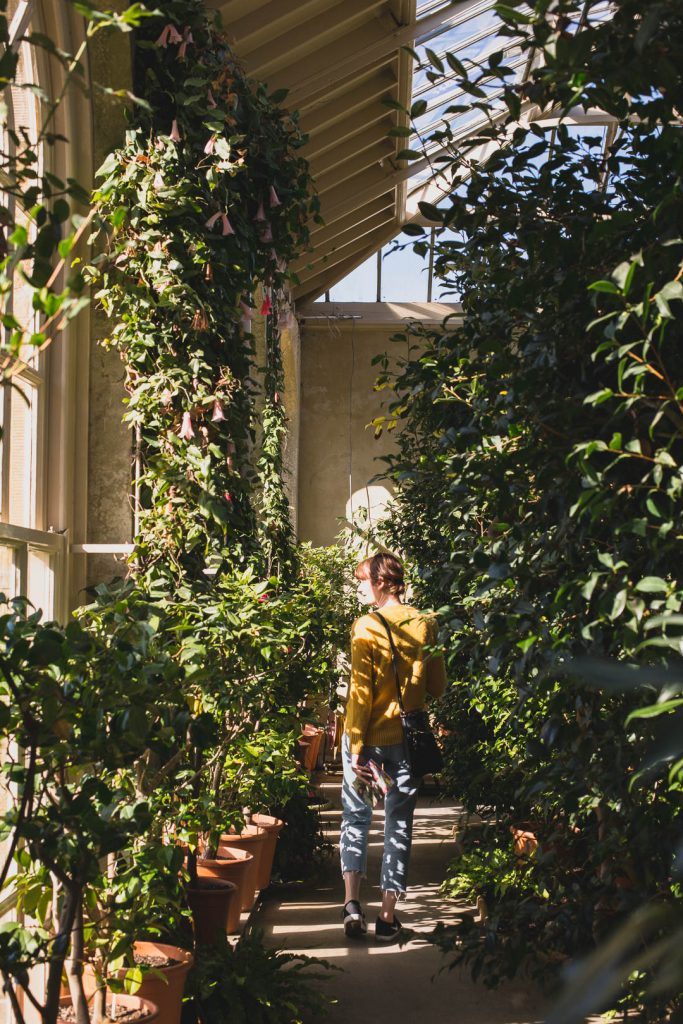 But about a month ago, for probably the first time in years I actually got pretty excited about our latest holiday. It took me slightly by surprise. I was expecting the first time I took Ollen away to be my usual anxious ridden build up, but this time on steroids. Having an extra person to pack, transport, ensure safety, keep alive and consider endless, dramatic, potential calamities was going to be a whole new ball game.
But you guys, I was looking forward to it. Yes. I've finally figured out how I need to holiday to actually decrease my stress levels, instead of coming home minus five years of my life. The answer. Landal Country Parks. They (amazingly) sent us to stay in one of their luxury lodges surrounded by forest and beautiful Peak District countryside.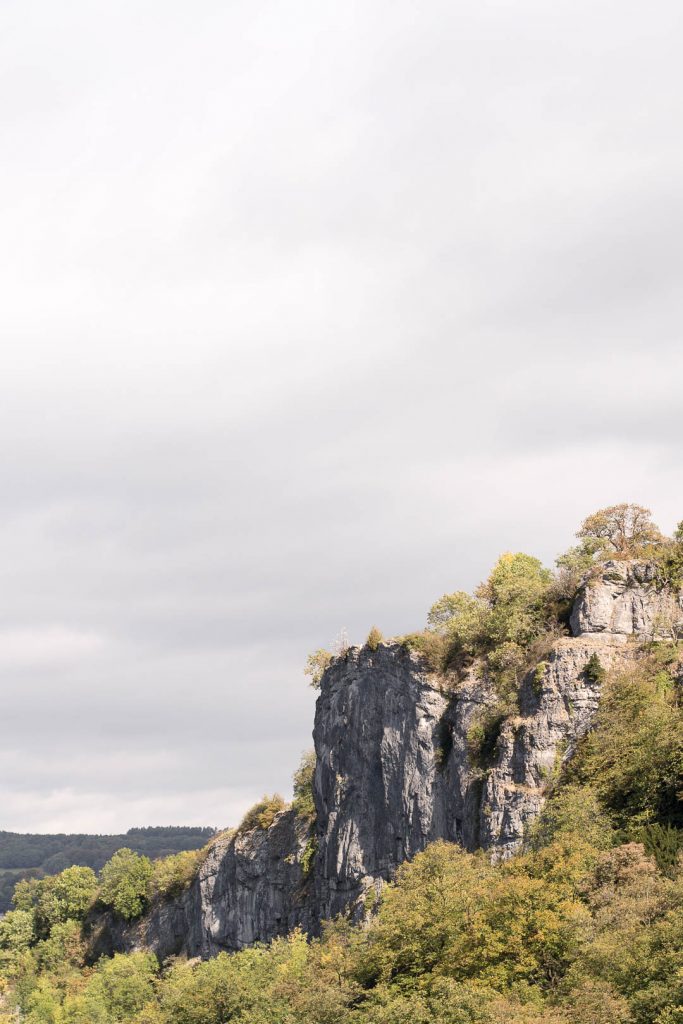 I am not a camper (Listen to me. I never knew I was so uptight about holidays until I started writing this post). In fact I would go as far as to say I'm anti camping. I'd be happy to never sleep in a tent again as long as I live. You basically just lay down on the ground, zip up your sleeping bag and wait until the sweaty morning comes. Not my idea of a good time.
Luckily Al feels this way too. But that doesn't mean we don't like nature or being outdoors. We just want a bed that isn't the floor to sleep on at the end of the day. At our recent stay at Darwin Forest we got nature on tap, but with a cosy, warm bed and tv (tv in bed is such a treat) at the end of the day.
Our lodge, surrounded by trees, felt a little like losing yourself in the forest, but with the convenience of all your home comforts and even a few added extras (spa day anyone?) It's being wild with all the mod cons. Three bedrooms, fully equipped kitchen, washing machine, ensuite, open plan living/kitchen/dining and tons of space in between. Add outdoor dining and a hot tub (oh yeah we did) and you might never leave the lodge!
But you might want to tear yourself away. On site is a whole host of activities and services to keep you busy. A free pool for all guests. The gym, spa and treatments are a very reasonable (and worthwhile) extra. I had a mini facial and it was the most relaxing half an hour I've had in the last 18 months. Also a bar, restaurant and handy little shop means you'll never be without sustenance (or a glass of wine when you need one).
For the little ones there's soft play for kids of all ages, playgrounds, activities (we didn't get around to trying any of these but they look pretty exciting for small and big kids alike) and a great forest walk for the family. You can really get a feel for nature without ever stepping off the site, but Landal holidays are about more than just staying put. They encourage you to explore the surrounding area and make the most of your holiday.
After spending a relaxing first day exploring everything the site had to offer we made plans to head out and visit the local sites over the next few days. Close by is the Heights of Abraham. A terrifying (for some of us) cable car ride over the Derwent Valley up to a mini tourist village at the top. The views are beautiful and there's a lot for children to enjoy. We took Ollen through one of the old mines, which was ok. He coped well but it's not ideal for children. You can walk up and down to the summit, but I'm lazy, and the ride down was much less scary than up (for some unknown reason).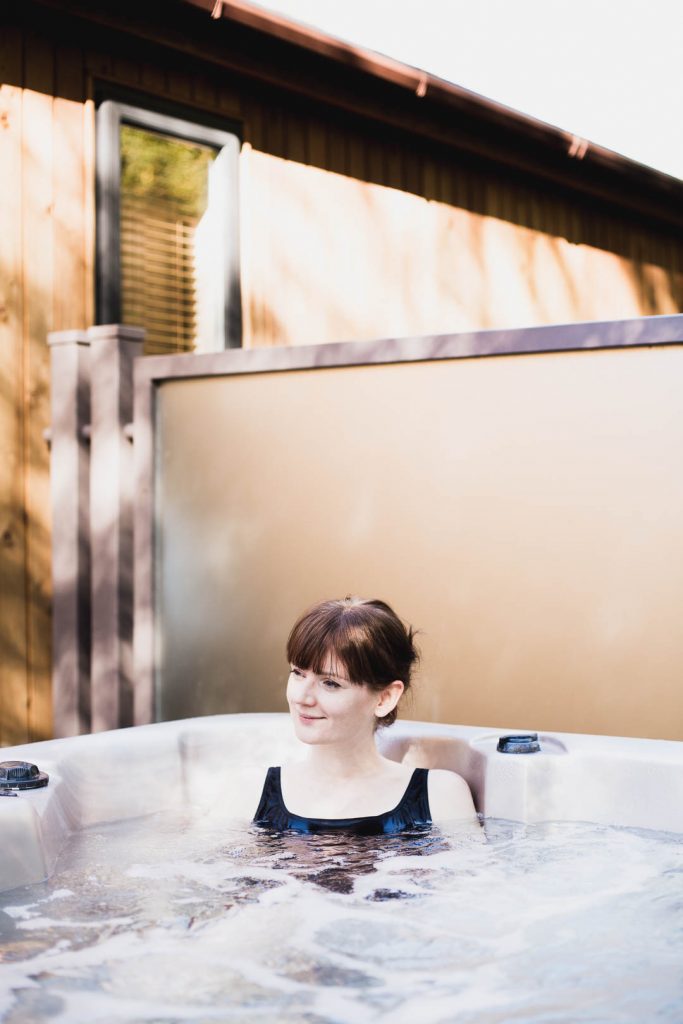 Each night after we put Ollen to bed we sat in the hot tub catching up on life. It's so easy to get caught up in the everyday routine at the moment. We so desperately needed to spend some quality time together. These evenings were our mini date nights. Glass of wine in hand talking about our future. I couldn't have been happier!
On Thursday we took Ollen for a cycle along the Tissington trail. I haven't cycled for over a year and it was like riding a bike (sorry) until we turned around and I realised we'd been cycling along a decline. The way back was considerably more challenging and red faced. We originally planned to put Ollen on the back of the bike, but he ended up in the sling most of the way. In hindsight we'd probably wait until he was a little bit older for a bike ride, but we all still had a lot of fun cycling through the beautiful countryside.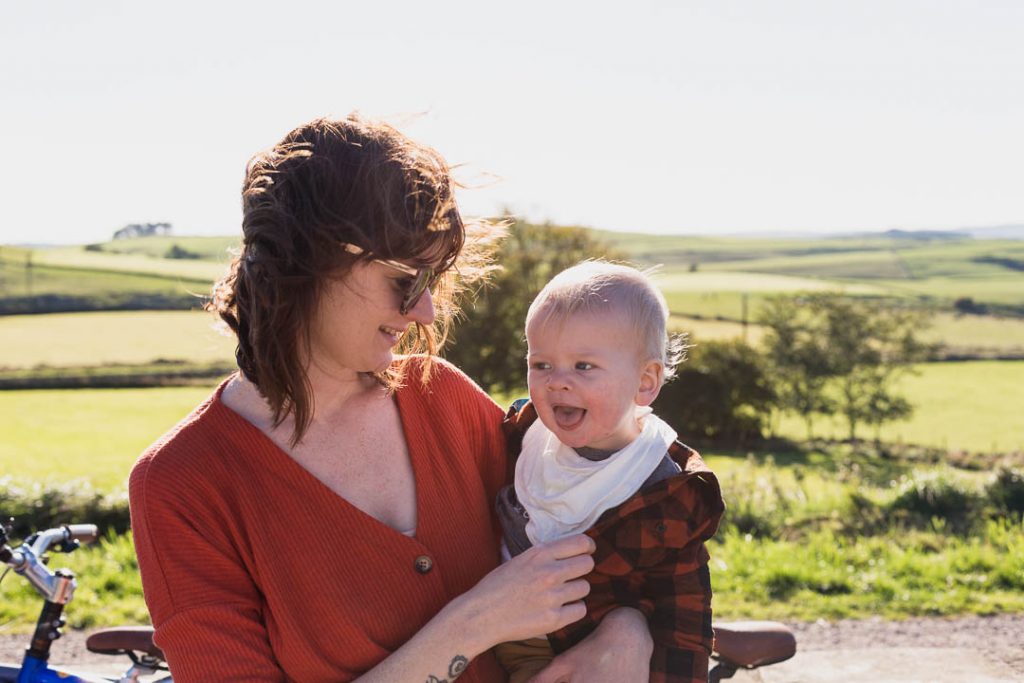 After a morning swim and sad check out Friday morning we decided to head out for one last excursion before making the journey home. We had seen a few horses on the bike ride but Ollen was having a freak out at that precise moment and missed them entirely. We'd heard the farm at Chatsworth House was great so we decided to go and introduce Ollen to all the animals there. First we explored the gardens, greenhouses and hedge maze (which was way harder than it looked). We couldn't have picked a more beautiful time of year to visit with all the leaves on the trees turning autumnal shades.
Finally we headed to farm where Ollen (and absolutely no one else, ahem) did not like the huge scary pig. But we met this guy (a fellow chicken) and he made it all better. To be fair it was a lovely place for younger children to look at the animals (and a huge pay area) but Ollen just couldn't get past the pig. He didn't even want to look at the rabbits after that (and he loves ours) so maybe give the pigs a wide berth if your taking a nervous youngun.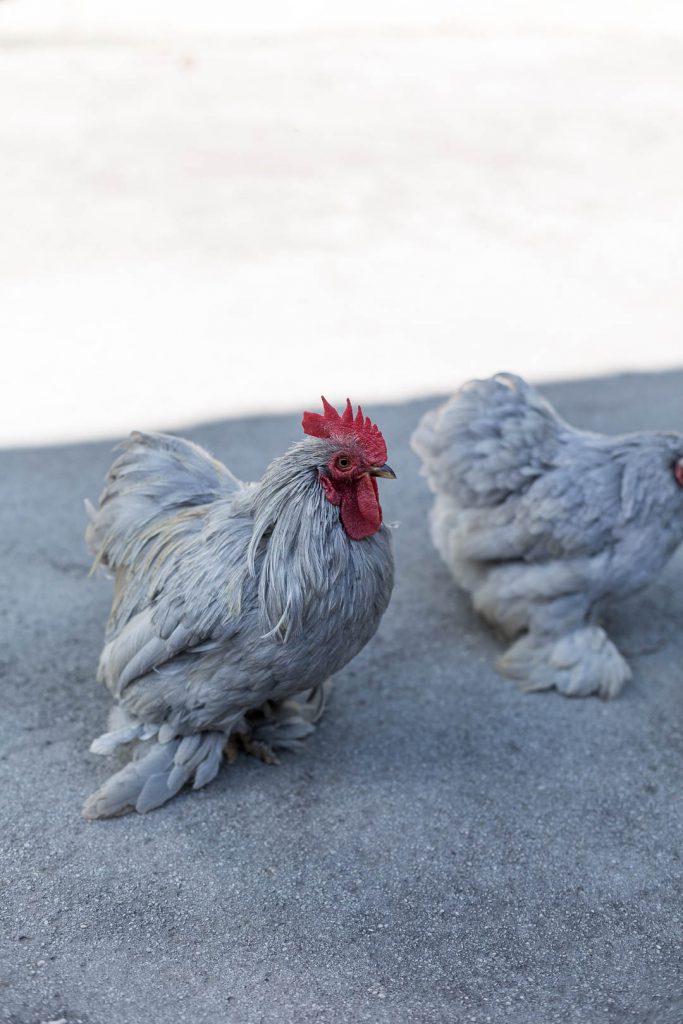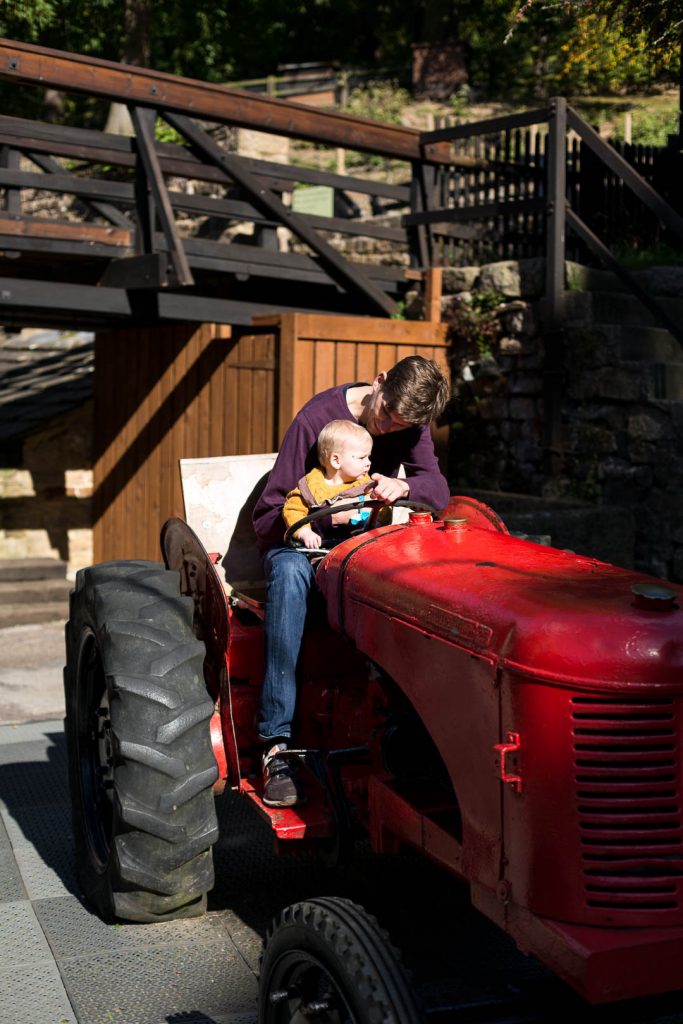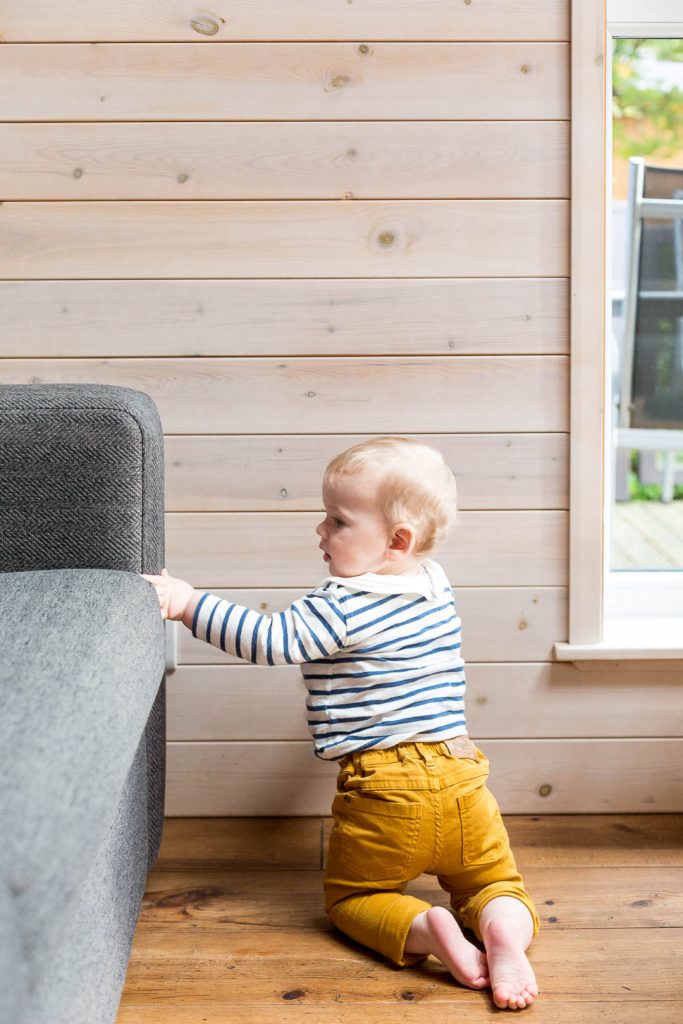 I loved every second of the holiday and I'm pretty sure both the boys did too! I'm already planning to book another holiday with Landal GreenParks probably quite soon. They have locations over a lot of Northern Europe, so we get to to do a tour of our favourite countries and get a relaxing break at the same time! I already can't wait.