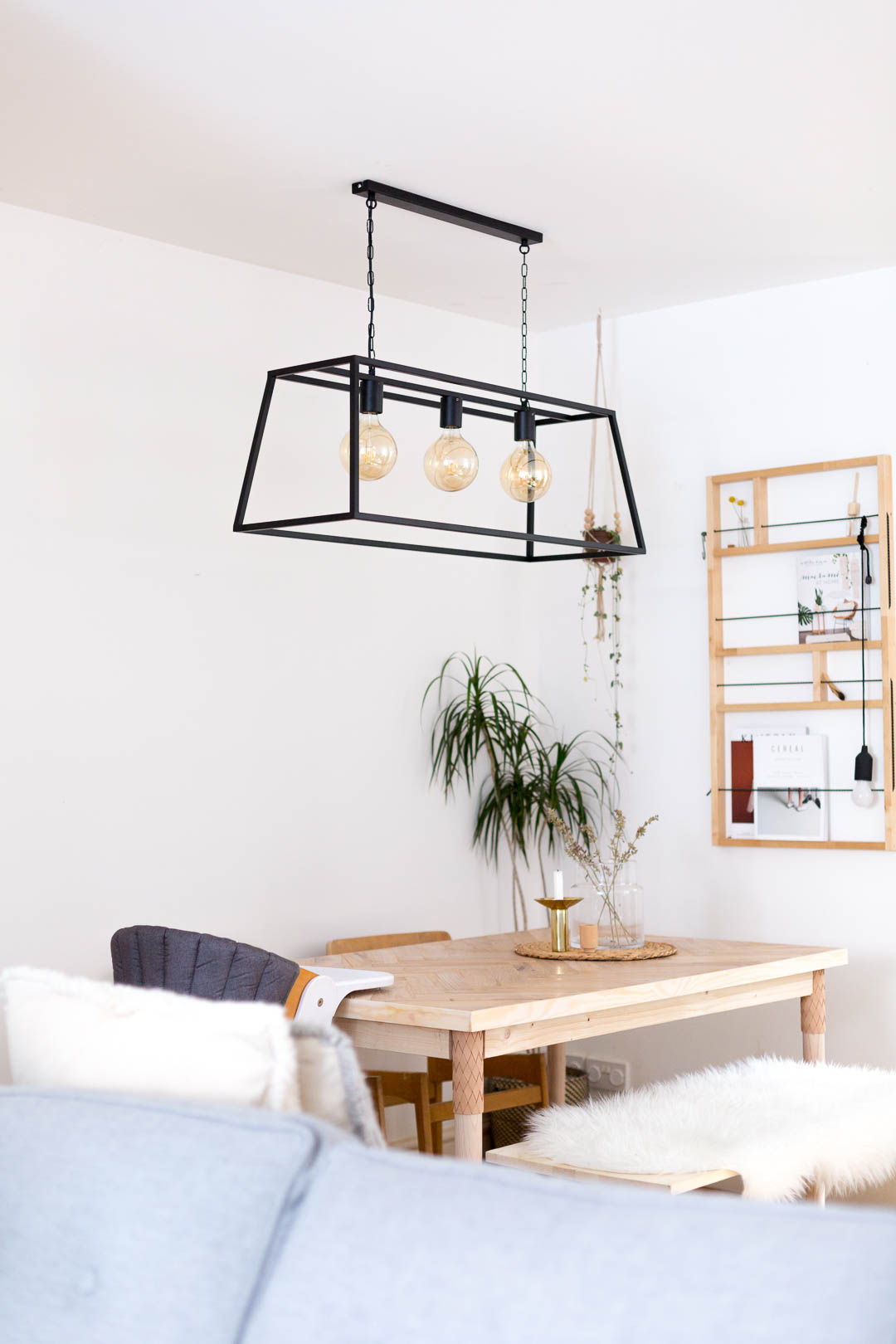 I always regret playing it safe. In my head it goes, "go on. Let's be brave this time and do something awesome. But hang on a minute, what if it isn't awesome? What if, actually you're just trying to be different for difference sake and really you should just do what everyone else is doing because you're not an interior designer and you'll probably end up just messing it up and everyone will think you're stupid"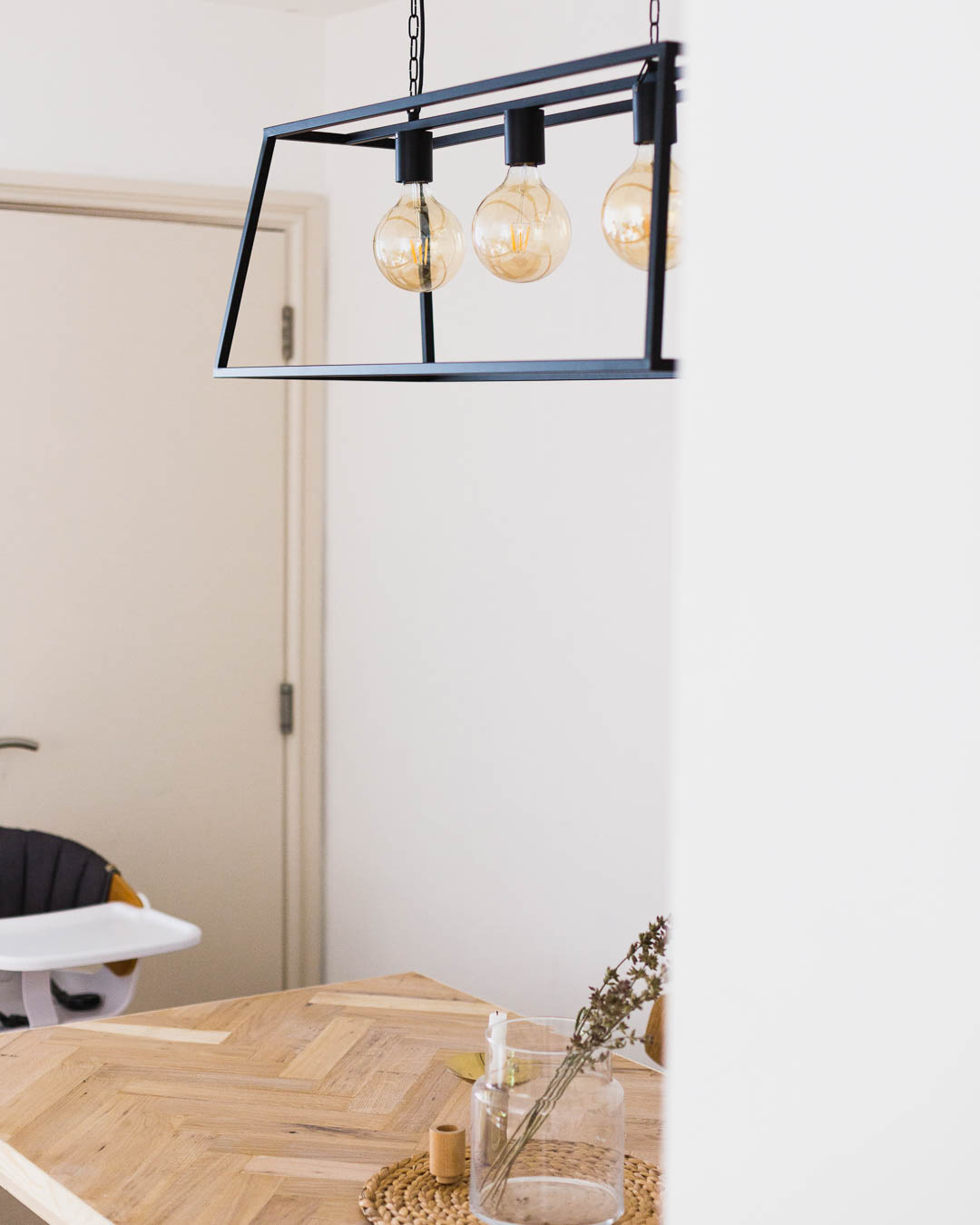 My inner monologue turns a simple decorating decision into a life-defining moment. It can escalate pretty quickly up in my head. I'm so dramatic. So instead of going back and forth with myself I decide on making (what I think is) the sensible decision, but then inevitably end up having to do the job twice once the regret sinks in.
I would say I never learn, but I am! Learning that is. I've been making conscious choices to avoid this vicious circle and so far it's really been working out for me. Especially with my latest addition to my dining room. I went big with this trapeze pendant Cox and Cox very kindly sent me to light up this area.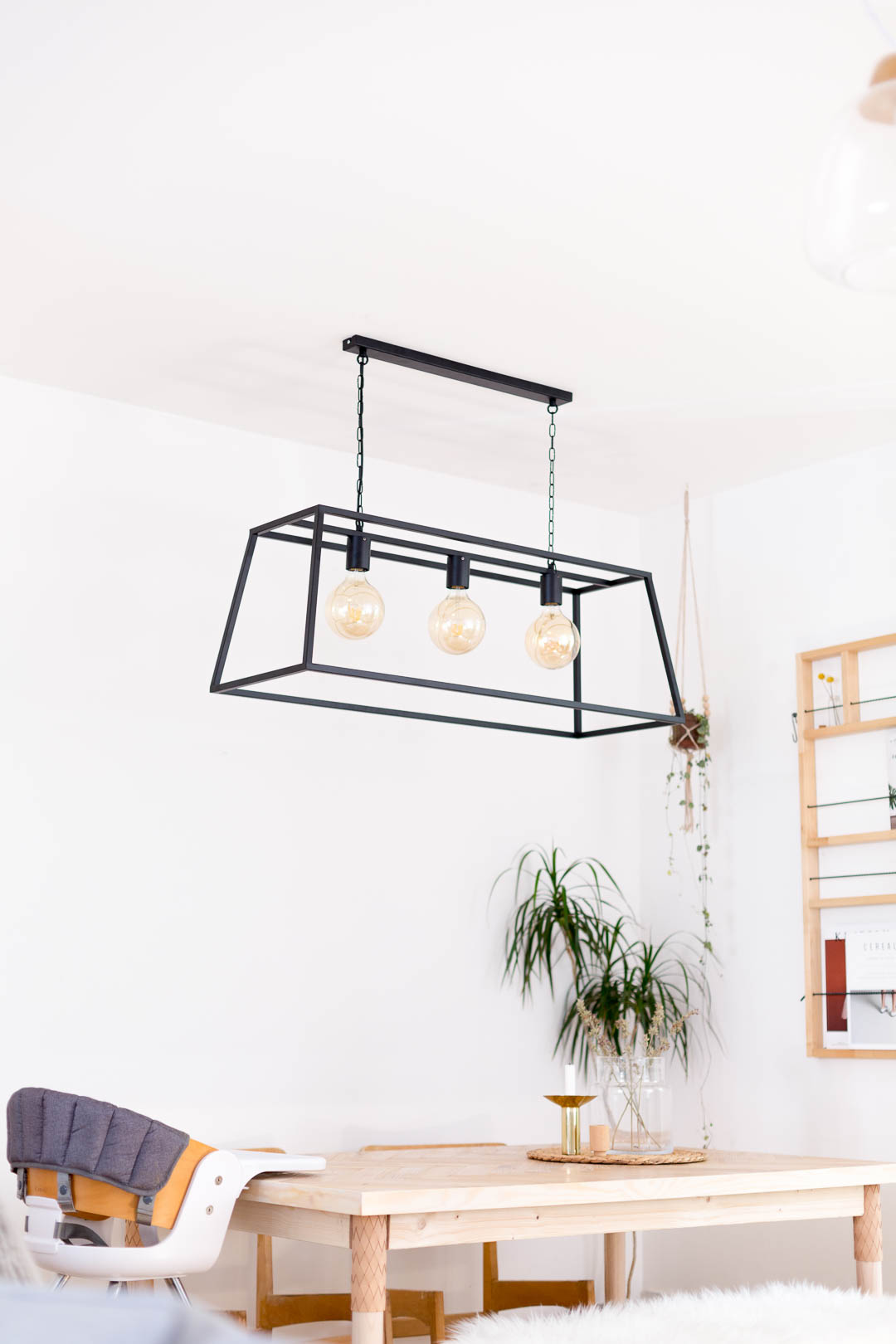 This bold design works perfectly with the softer elements in this room. Instead of sinking into the background the lighting is a prominent feature here. I like to think it draws you into this space. My living and dining spaces are in one room and rather than congregate around the tv I want people to meet here, sit down and chat about the day instead of mindlessly reaching for the remote.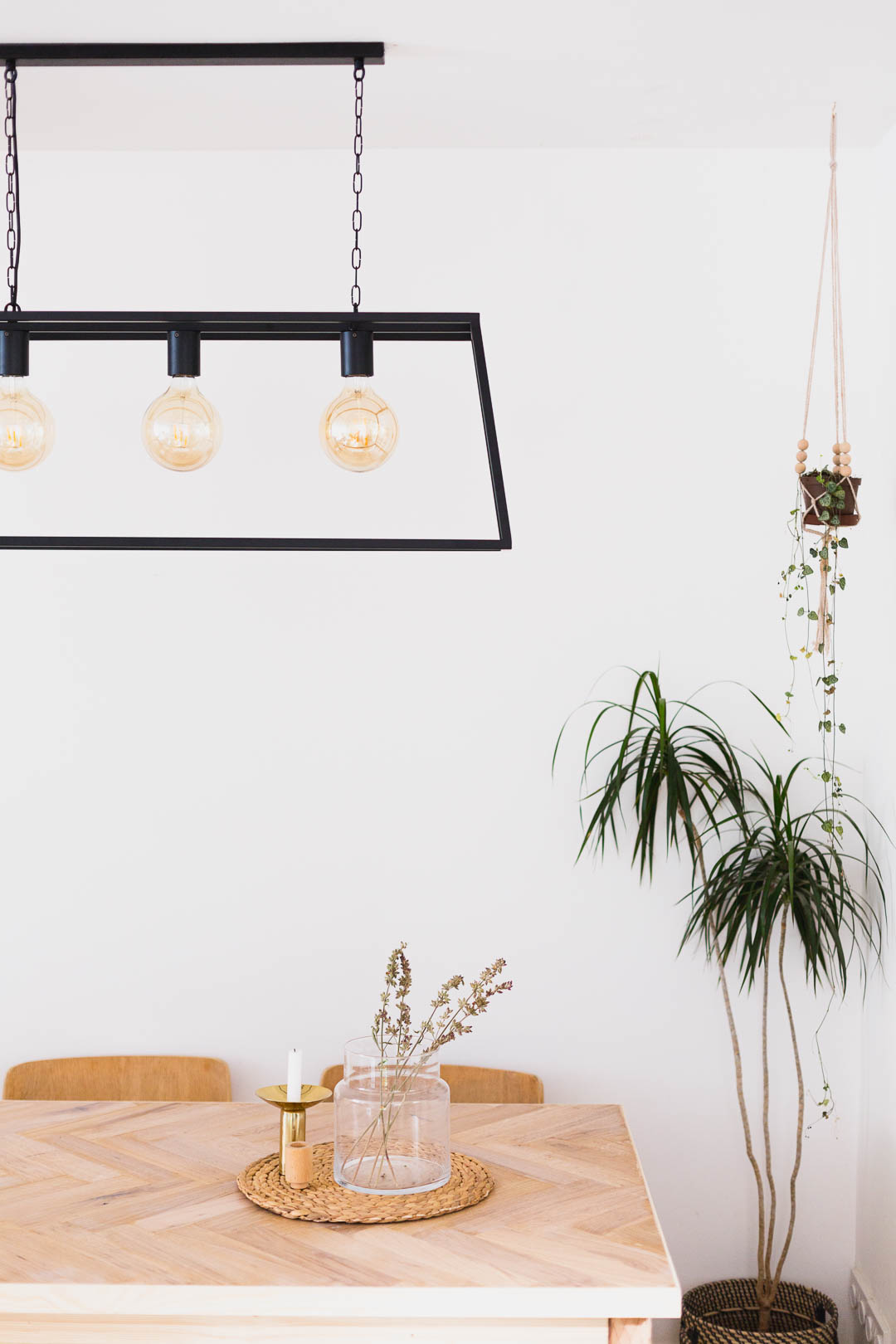 Can a light fixture change the way we use the room? Who knows, but it can certainly create a space worth being in. I might need to add an extra (edible) incentive if I want everyone to join me here more often, but I'm good with that.
Thank you to Cox and Cox for sending me this pendant.