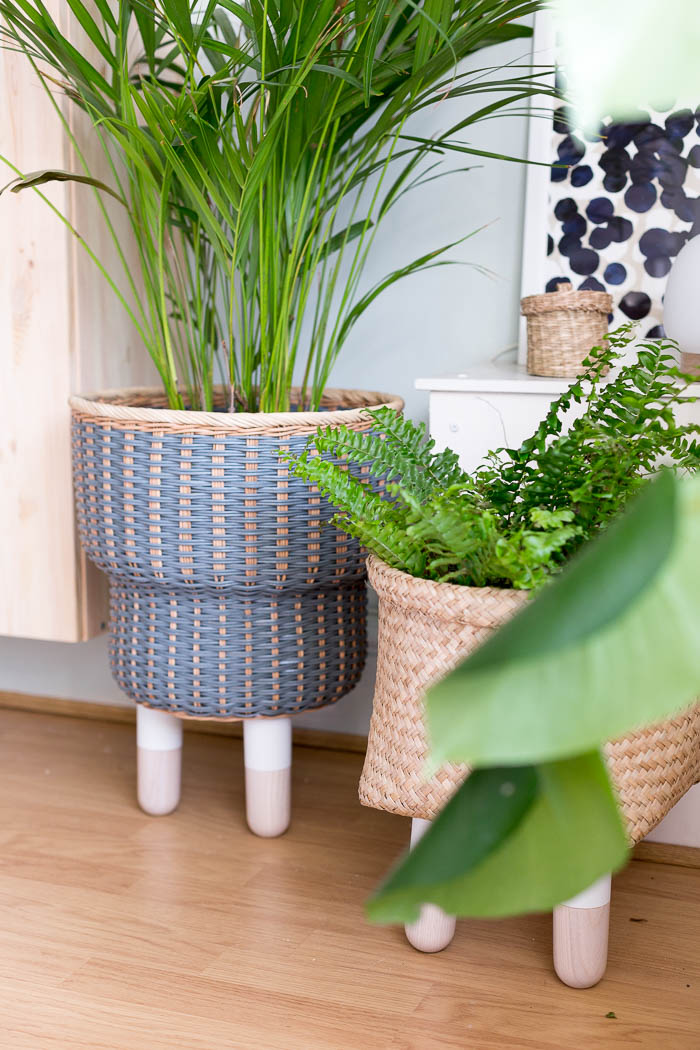 According to Alex I'm preparing our home for a 6-inch mini flood. Slightly elevating even our plants off the ground – ironically they're maybe the one thing that would survive (and probably welcome) a slow influx of water. What's more likely is that these planters will be moved to even higher ground once Ollen starts making his way around the house. I can't see them lasting long with grabby hands tugging at the leaves, but for now they're safe from being tipped by both babies and freak weather conditions.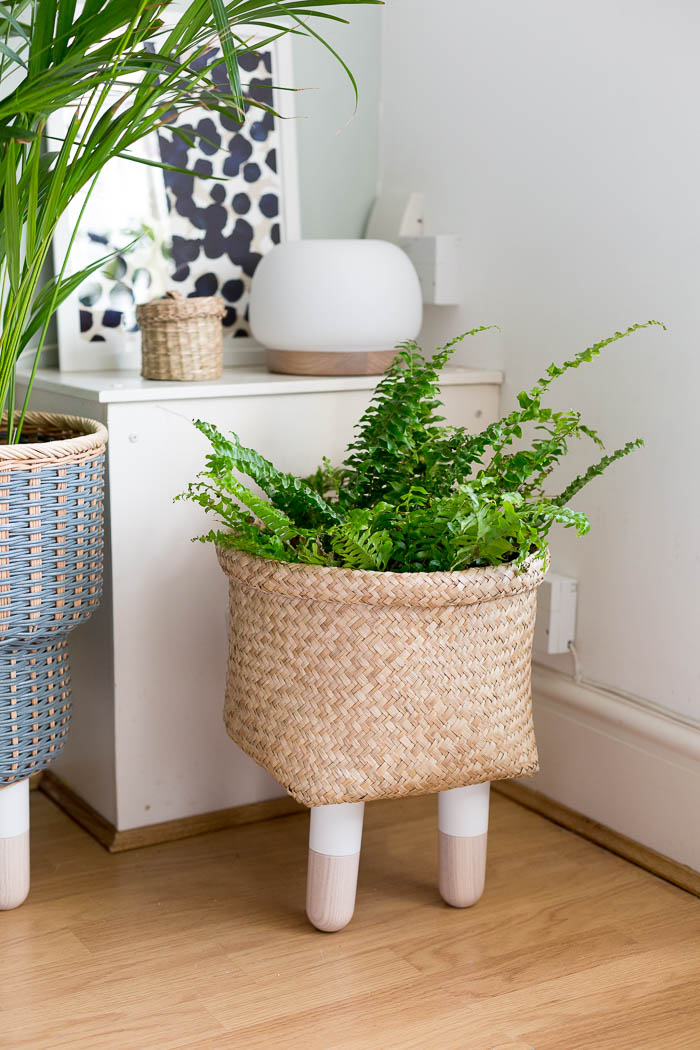 In the past I've used Pretty Pegs replacement legs and found them easy to use and really well designed, so I sent them an email asking if they could send me some more legs for a project idea. I love that they were immediately on board with one of my more 'out there' ideas and send me these SVEA 150 legs to play with.
Materials
Baskets | Pretty Peg Legs | Plants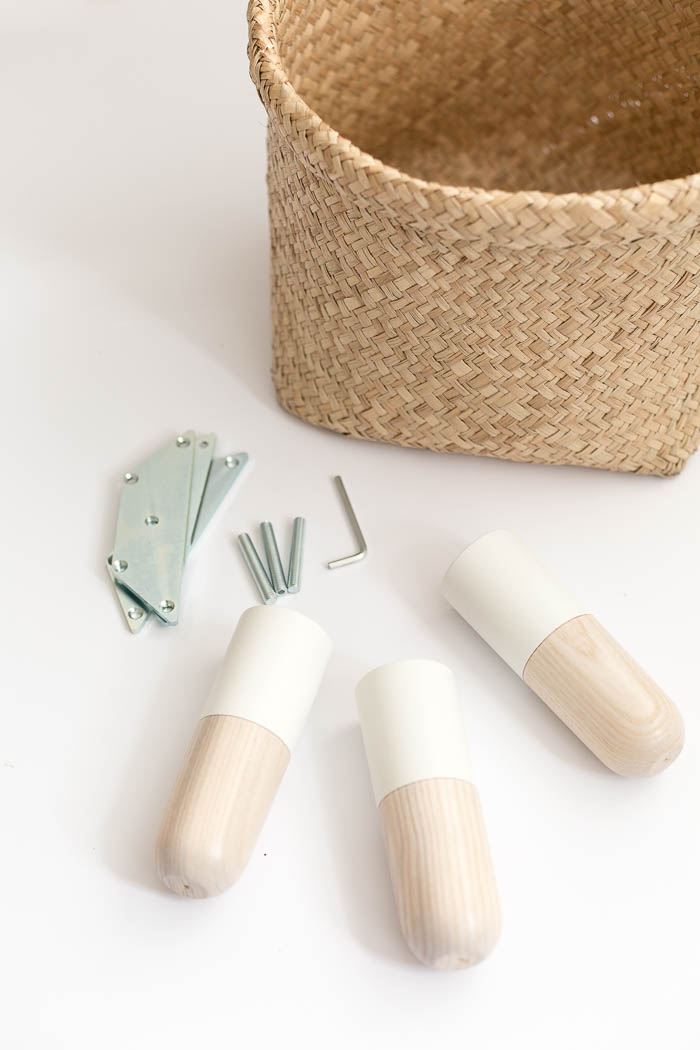 1. Using the tool provided screw the bolt into the leg making sure the part the hex/allen key sits in is facing up. Keep going until you have about half an inch left to go through the basket and into the holding piece.
2. If you need to make a small incision into the basket with a craft knife. Push the bolt through the basket and into the metal holding piece. Twist until it sits firmly in place.
3. Repeat this process for all of the legs.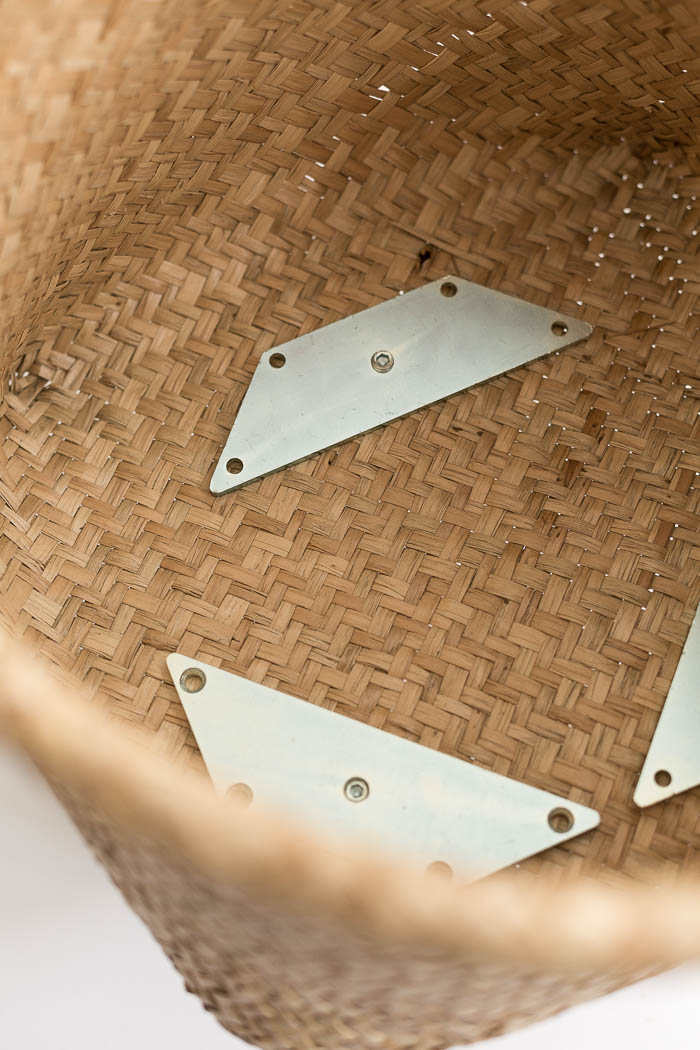 Fill your baskets with plants. Just don't do what I did and forget to put dishes in the bottom!
These planters work better with firm baskets, but you can add more stability with a layer of thick card on the bottom of the basket. Cut holes for the leg bolts to thread through. And again, don't forget your dish!