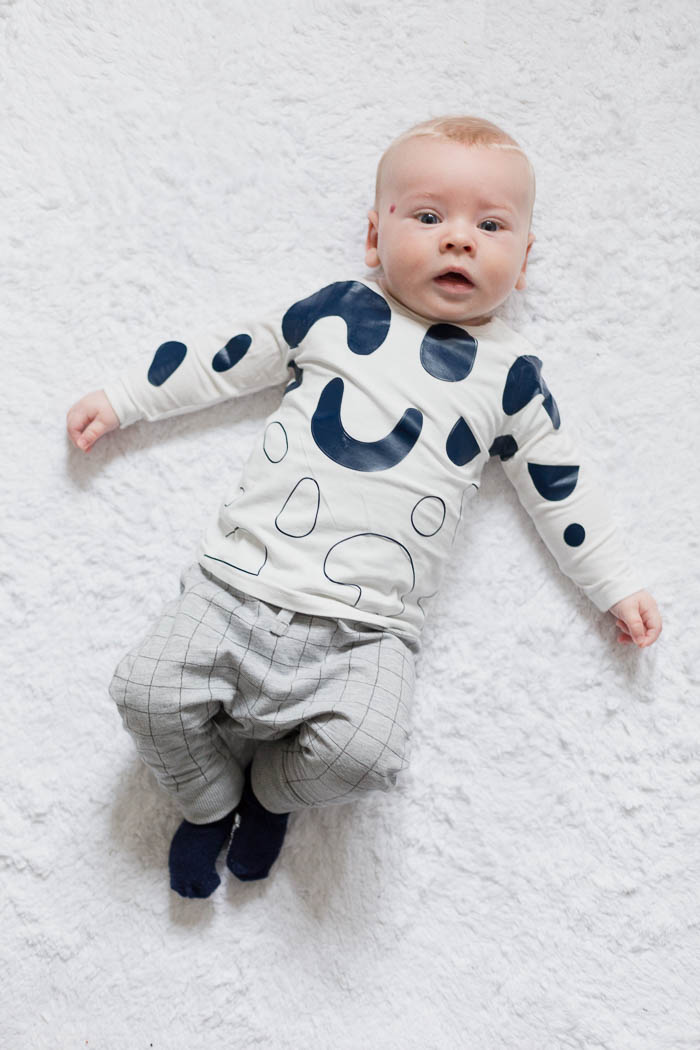 I'm pretty sure one of the best things about having children is getting to dress them up. Yeah I said it. Sure, watching them grow, seeing those first smiles/steps/words is pretty amazing, but day to day, getting to pick out the cute outfits is very fun. Whether you go for miniature versions of adult clothes, bright patterns and colours or soft, baby knitted goodness you always end up with something adorable. Although saying this I am actually quite particular about Ollen's clothes. I tend to choose simple designs although I do like some patterns. Preferring things that have been thoughtfully and well designed, over the 'stick a car(/princess) on it' mentality that goes into making a lot of children's clothing.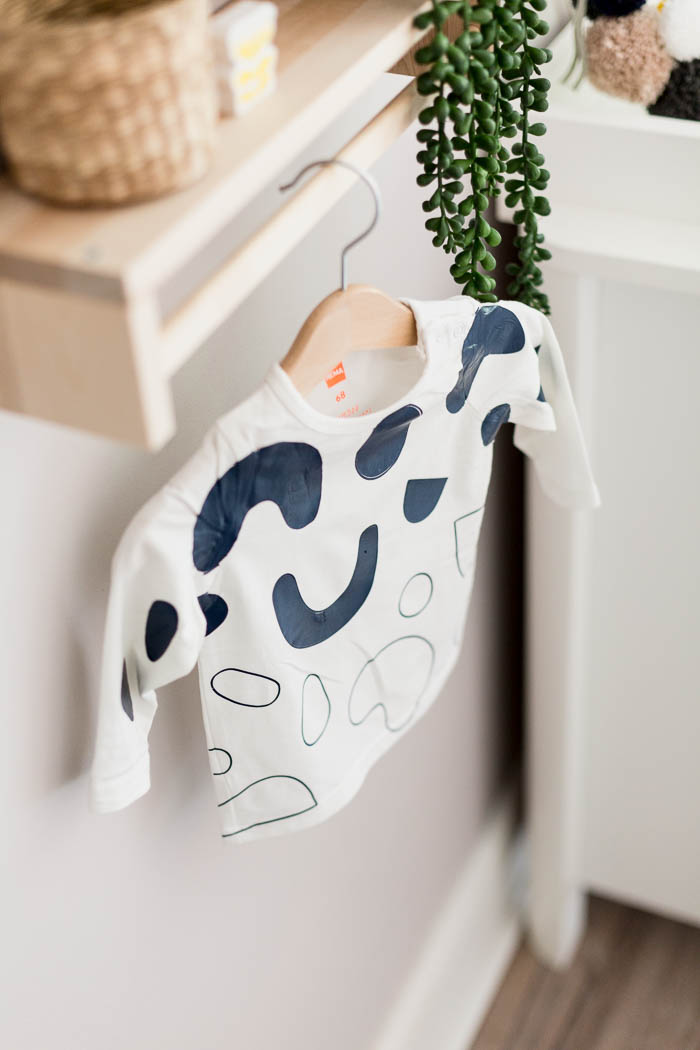 Ideally I would love to design a few fabrics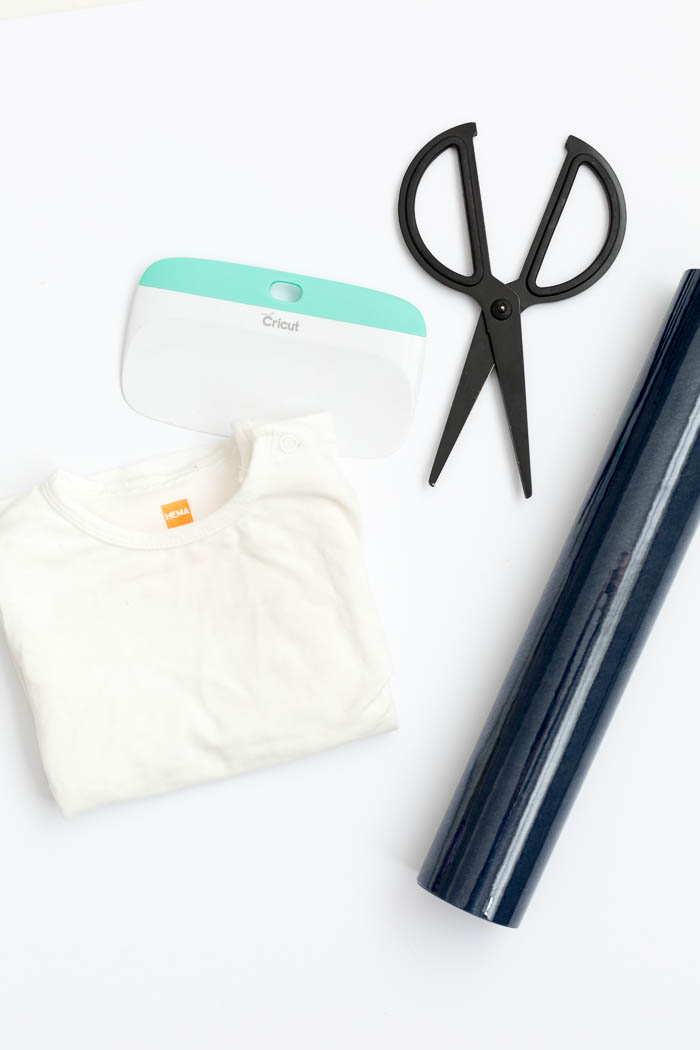 Materials
Cricuit Maker | Iron on lite | Iron | Baby t-shirt
1. Cut out this pattern on a 12″ x 12″ piece of iron on lite using the Cricut Maker. Peel off the excess transfer from the clear backing paper.
2. You now have the choice to peel off the inside or the outside of the shapes. Each shape has a thin outline. You can either take this off or weed out the inside to create different patterns. Keep the shapes you weed for use later.
3. To get an idea of how your finished design will look place the whole sheet over the t-shirt with the clear backing at the top. Add in any of the weeded pieces where you need them.
4. Place a piece of light cotton under and over the t-shirt and using a hot iron (no steam) press over the surface of the design. Once the iron on has bonded with the t-shirt peel back the clear backing. Repress any areas that have not sealed.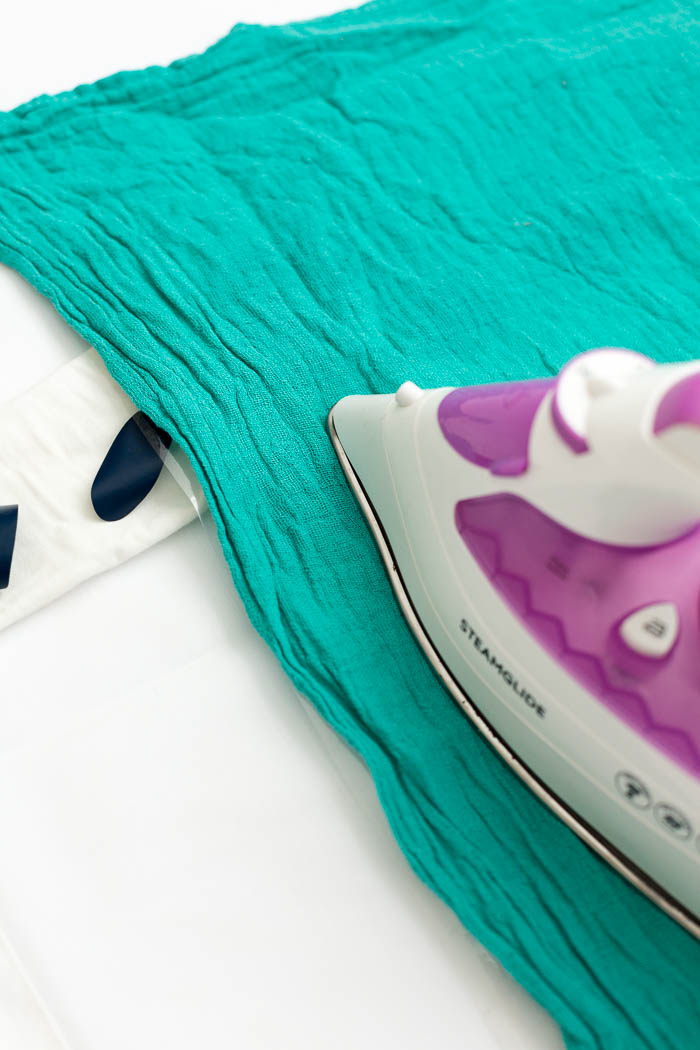 Additional tips:
Make sure there are no creases in the t-shirt underneath the design
Try to avoid places in the fabric where pieces join (for example the shoulders). If the design covers this area peel off the clear backing and reposition.
Once you have peeled the clear backing away, place the cotton layer back over your t-shirt and press again. Then turn the t-shirt over and press from the back to get the best result.