This is a sponsored post written by me on behalf of The Gorilla Glue Company . All opinions are 100% mine.
I love to keep up with trends, especially when it comes to interior design. I'd happily paint the walls every six months to keep things looking fresh. But for most people (including Al… actually including me too) that is just not feasible. So instead of spending every weekend of the year constantly painting different rooms in my home, I just make much easier updates to my accessories.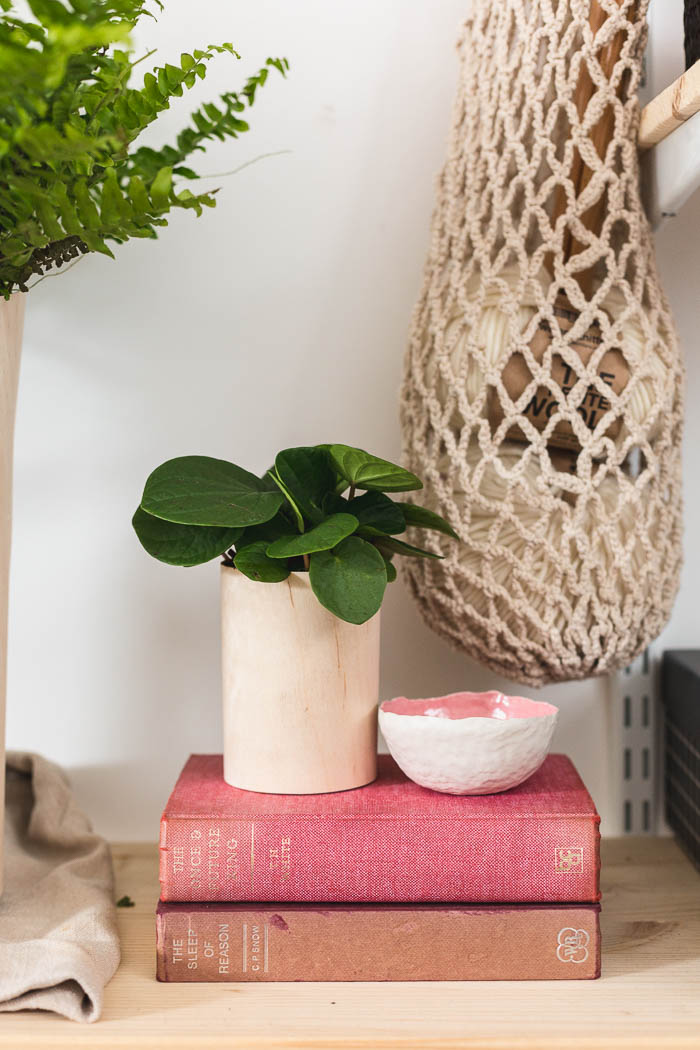 One of the downsides about moving with trends is that it tends to be very wasteful. Why get rid of something just because it's no longer fashionable? Especially when we see the impact this can have on the environment. Instead of replacing, I try to update my existing furniture, or even turn my rubbish into an upcycle I love.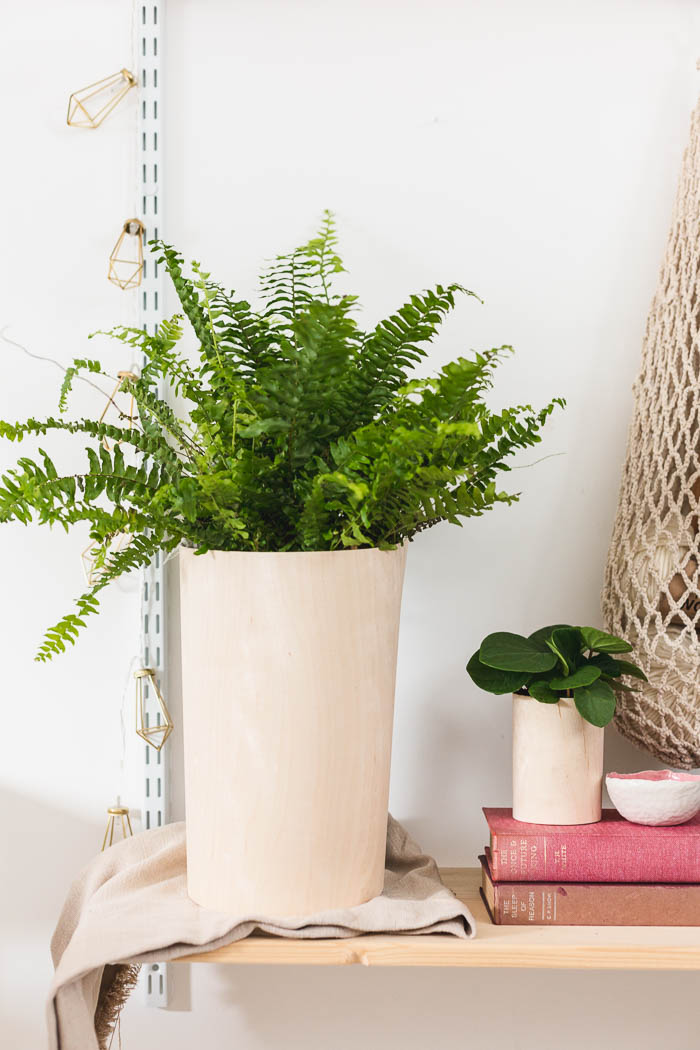 The thin sheet plywood I've used to make these planters is surprisingly flexible with a really lovely light finish, creating a minimal look without relying on black and white for colour. I've been having a light wood moment for quite some time now and I'm not over it yet! But the great thing about using this untreated plywood is that I can paint or stain it in the future, as soon as the next trend I'm obsessed with comes along!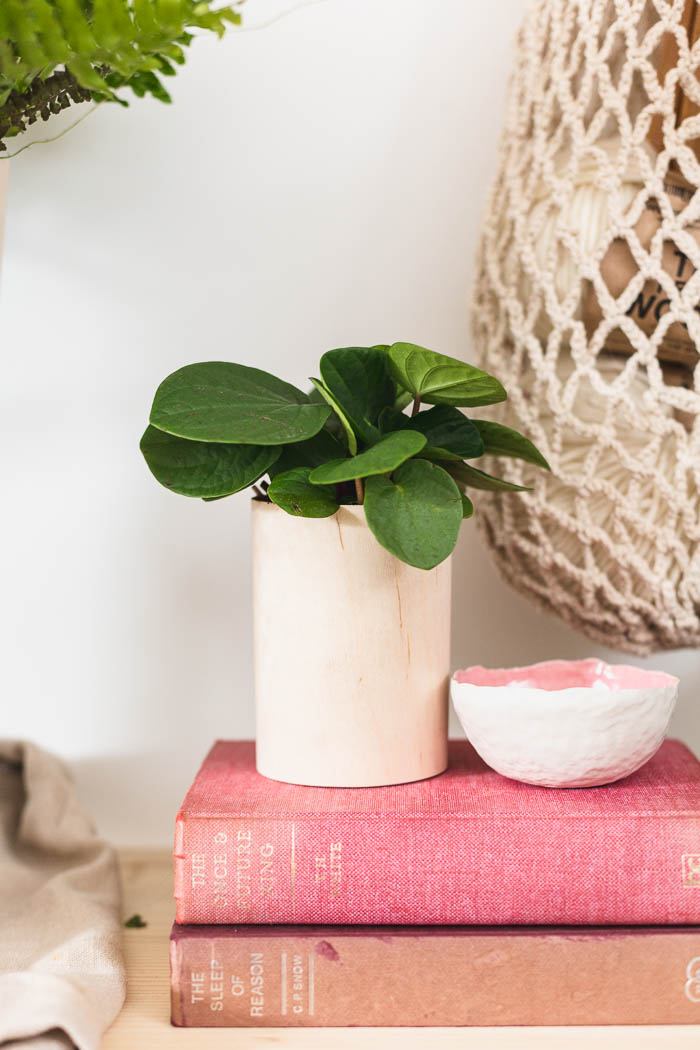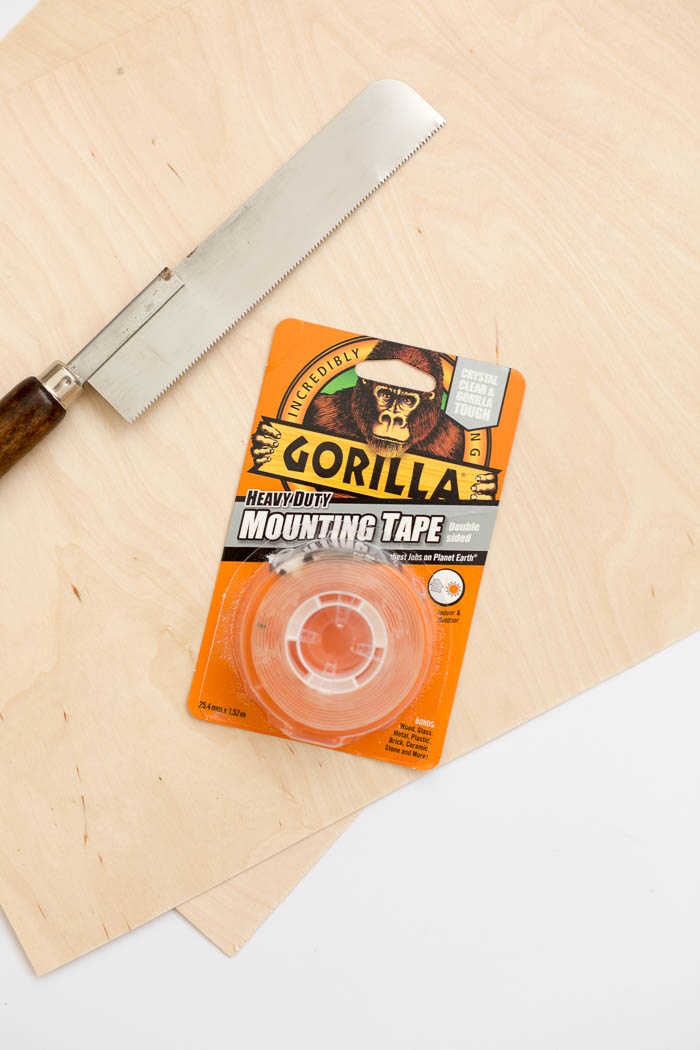 Materials
0.8mm Plywood | Gorilla Tough & Clear Mounting Tape | Craft Knife | Waterproof Cylindrical Objects – Cans, planters, bins
I love the Gorilla Glue range of products but I'd never tried the tape before. I read up about it and it sounded too good to be true. A double sided tape, clear (no yellowing), indoor/outdoor use and works on pretty much any surface and texture. I've got to admit I was skeptical. I went ahead and ordered the plywood for this project wondering if it was actually going to work.
And it did! The tape is thick and squishy, so when you place in onto an object like this can it can sit in the gaps and still have a solid surface to adhere to. The backing was pretty easy to peel back. It never took more than about 10 seconds to peel at the corner. I did use quite a lot for this project because the plywood is trying to spring back straight. The more tape you use, the less pressure you will get at the join.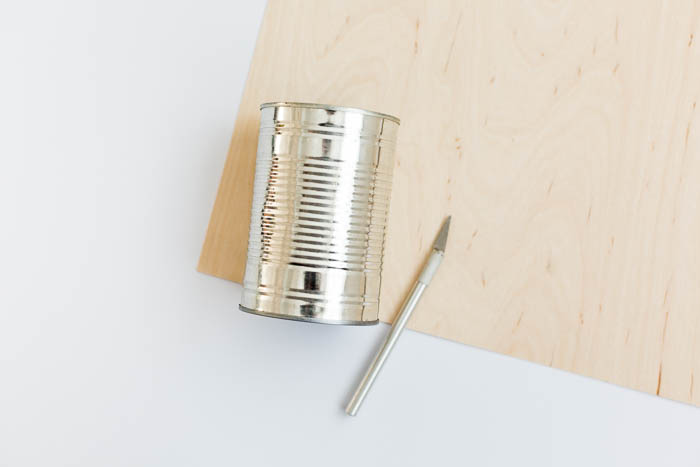 Instructions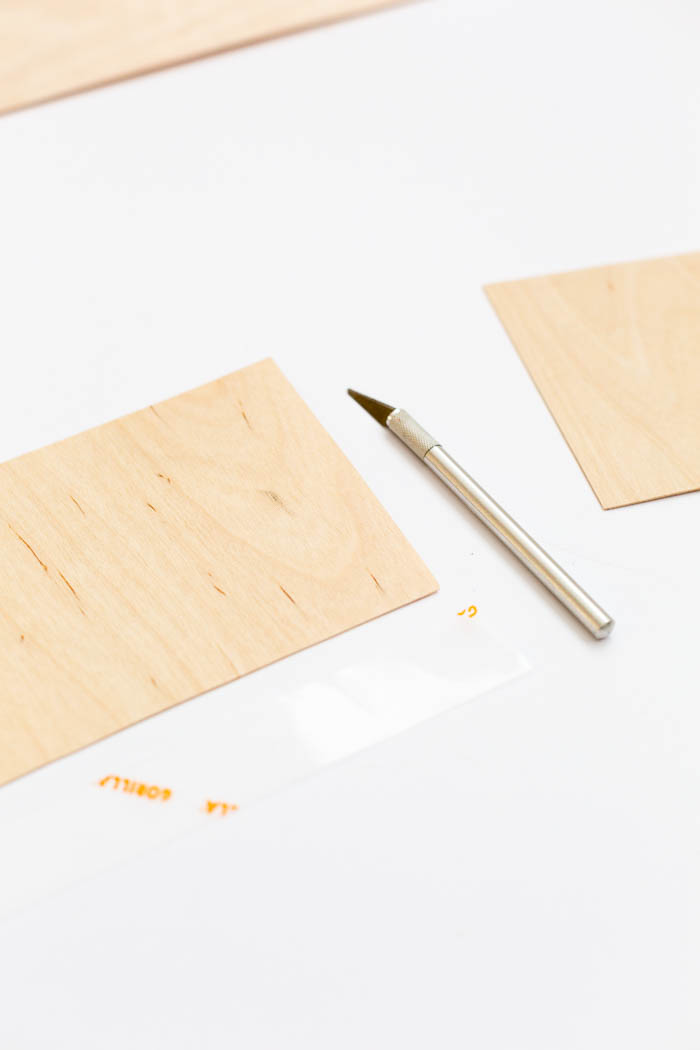 1. Measure the length and width of the pot you want to wrap with the plywood. Using a craft knife cut out the plywood to these measurements.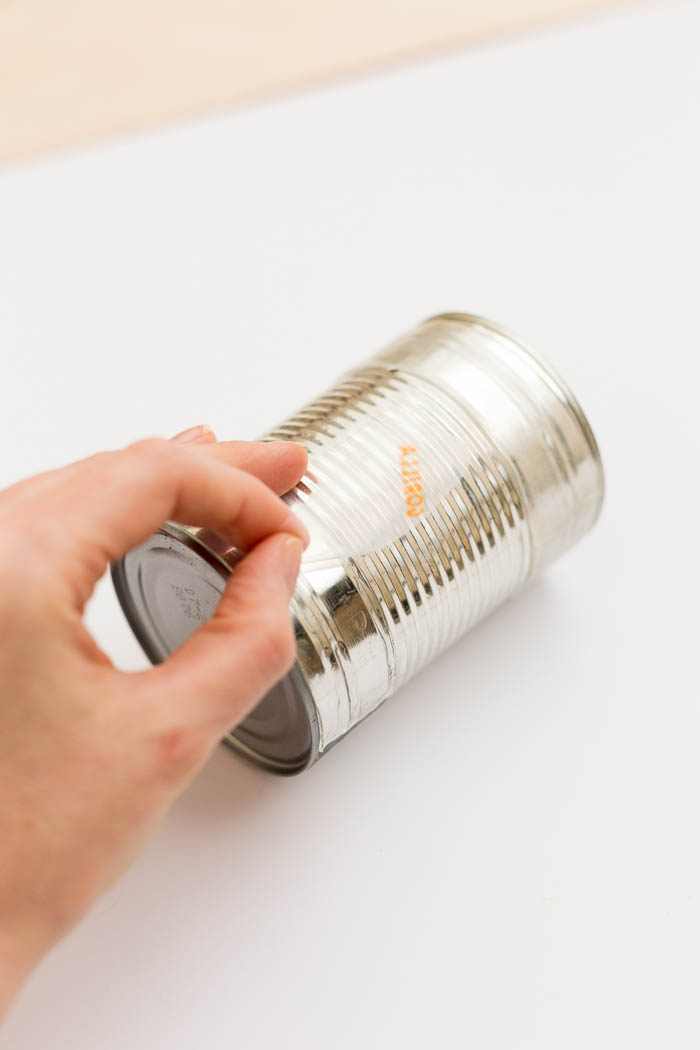 2. Cut off strips of Gorilla Glue Mounting Tape and place them horizontally around the top and bottom of the planter and vertically around the surface. Peel off the backing tape and discard. You can also add the tape to the plywood for extra strength.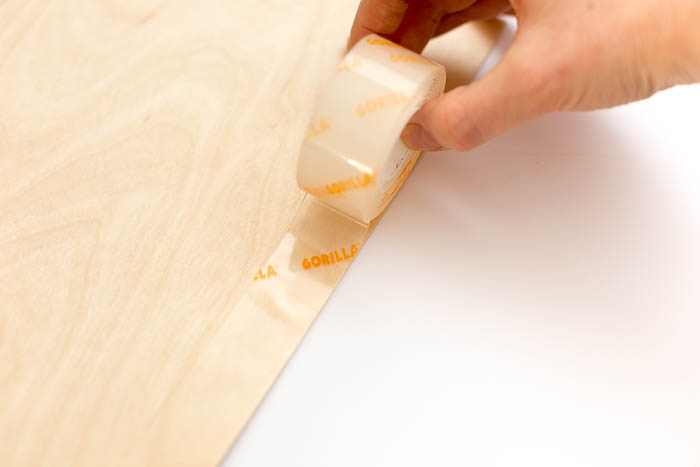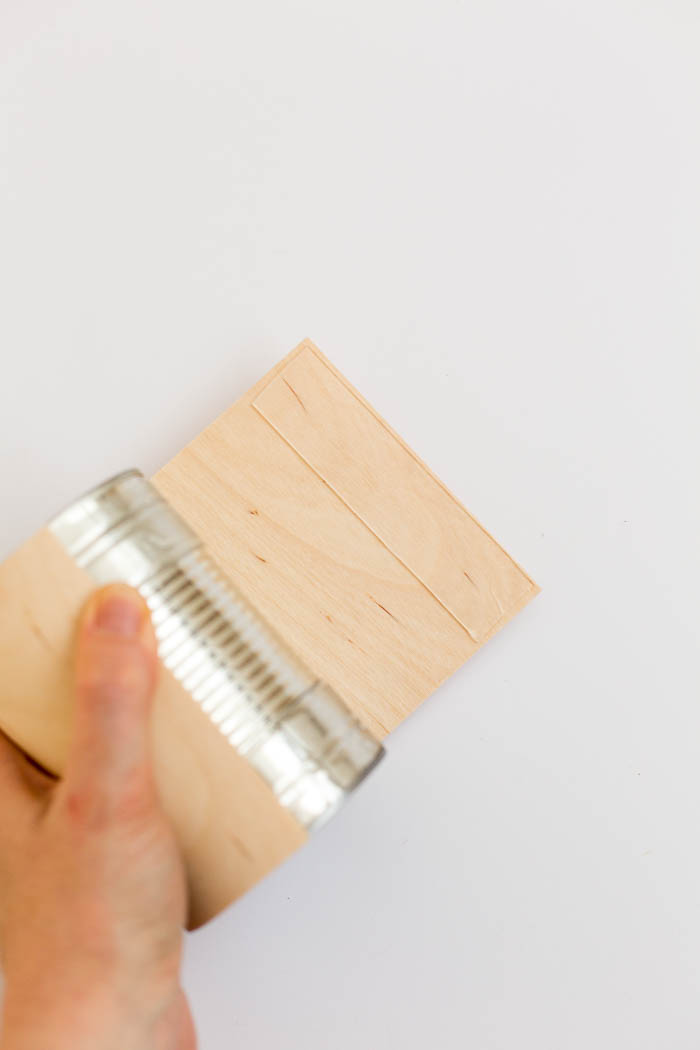 3. Wrap the plywood around the planter holding firmly in place. Secure in place with masking tape for 10 minutes until the bond is fully secure.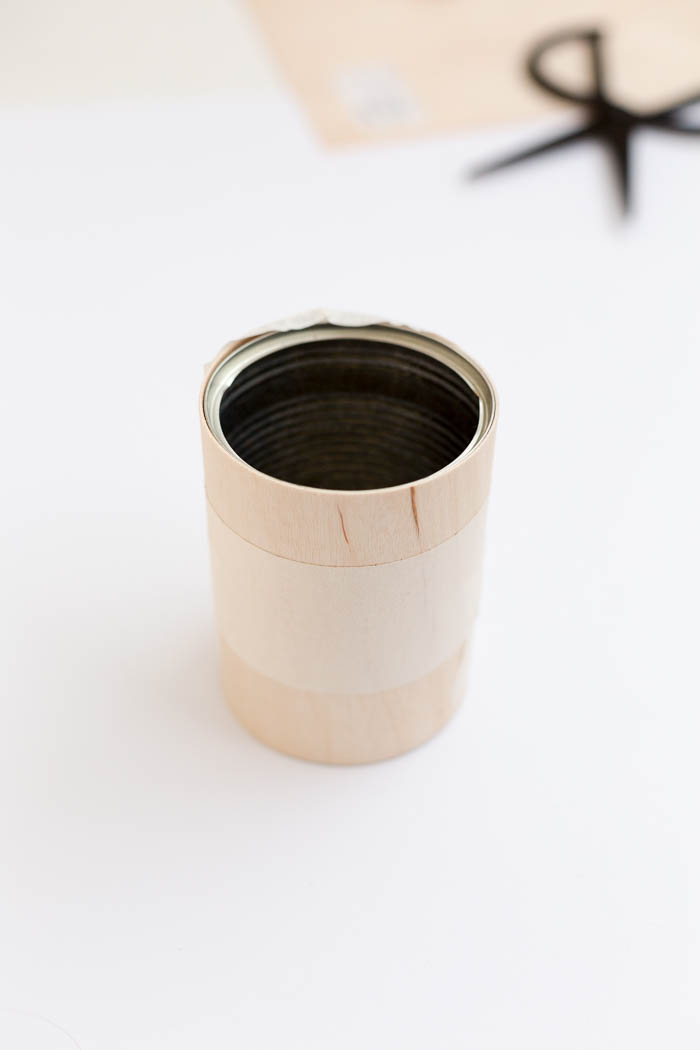 4. Sand any uneven edges using sand paper. You can cover with a gloss or varnish to make it more waterproof, but I really love this raw wood look.
Gorilla Glue $250 Home Depot Gift Card Giveaway