This is not my first DIY gym ring hanging lamp tutorial. Yes, I've already shared a tutorial a lot like this one. The great thing about revisiting an older tutorial is that I get to try something different. And while I still love the original, I'm actually leaning towards this version as my favourite.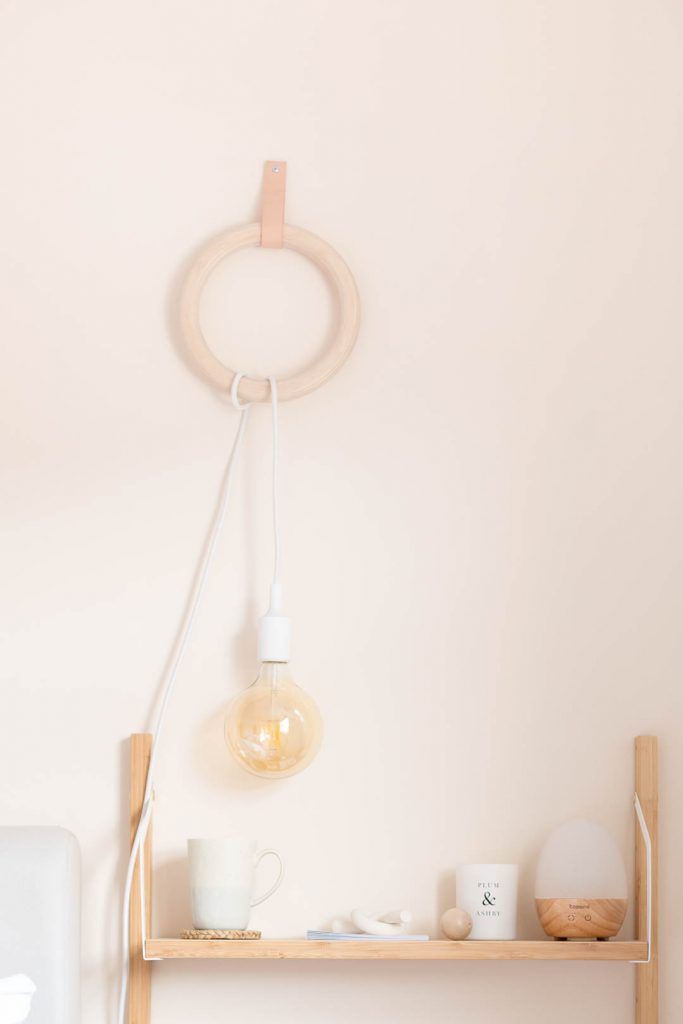 The blush pink leather is a recurring element in the bedroom. I've also used it on these door hooks. I've used Light wood throughout the room – which in this small space keeps the room light and airy – so the gym rings fit perfectly. There's something especially pleasing about these rings. The combination of the shape and the raw wood is natural and minimal, yet also modern and very in keeping with design trends at the moment.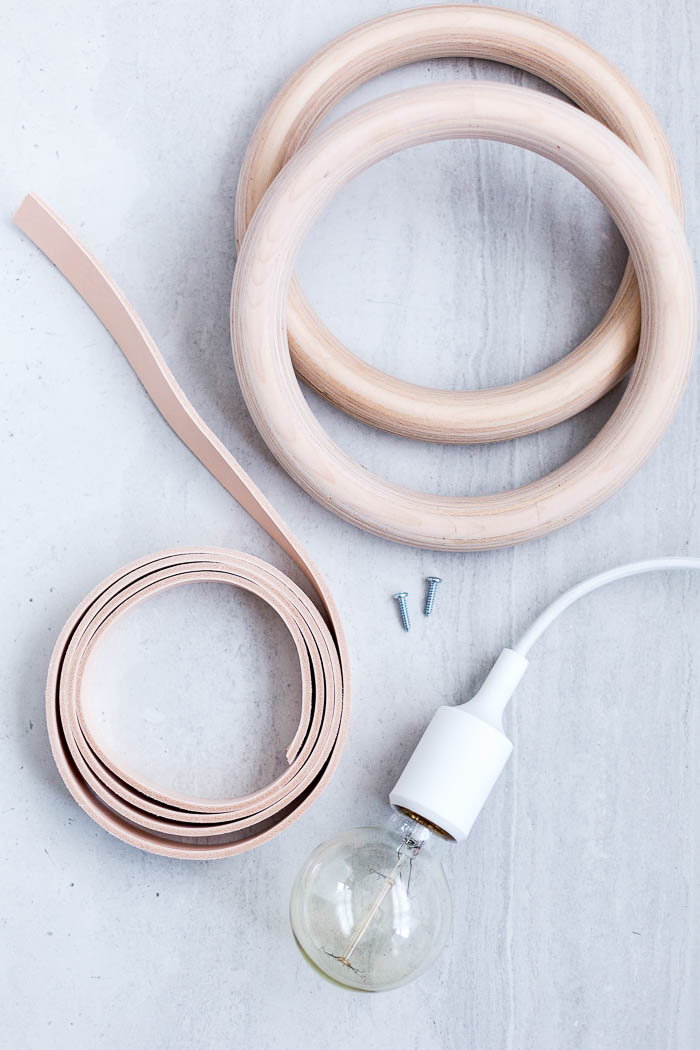 Materials
Leather Strip
Drill
Screws and Rawl Plugs
Cord Light
1. Cut two pieces of leather strip about 30 cm long. Bend the two ends together so they line up. Then drill through both sides using a drill bit the same size as your screws. Make your hole in the middle of the strap at the top where the two ends meet. Place a scrap piece of wood underneath the leather where you are drilling to make sure you don't damage any surfaces.
2. Fold the leather around the gym ring. Twist the screw through both sides to hold in place.
3. Drill a hole in the wall for your rawl plug (follow the instructions on the packet, checking you have the right plugs for your wall type). Insert the plug and screw in the screw.
Now just wrap the pendant around the ring and it's done! So what do you think? Do you like this gym ring light or this one best? Can't wait to hear what you think!