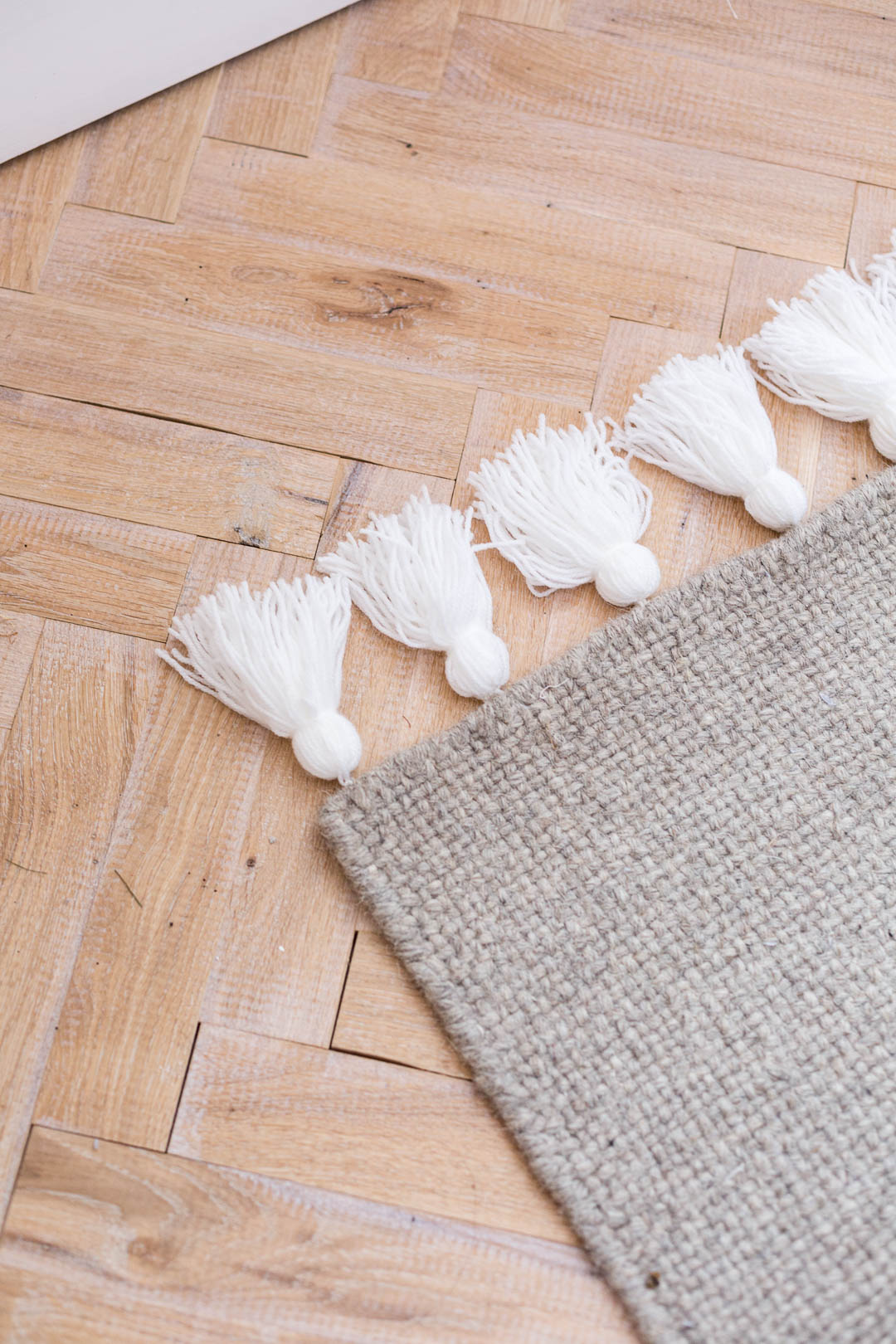 When it comes to choosing pieces for your home it pays to be picky. I'll often get an idea stuck in my head without having any idea where it came from. Once you're obsessed with an idea it can be difficult to find exact item that you are looking for. This is where a few easy DIY skills can really come into play.
Something as simple as adding tassels to plain rug can make your furniture look more put together. It's the small details that make a difference and make a room look like it has been styled instead of just thrown together. Find a good quality basic item (like this rug I was kindly gifted from
Next)
and add some personality. This is a great way to get your ideas made bespoke, especially if you're on a budget.
And adding tassels couldn't be easier. If you want to learn how to make your own tassels check out this post. All you need is in addition to your tassels is a needle and thread.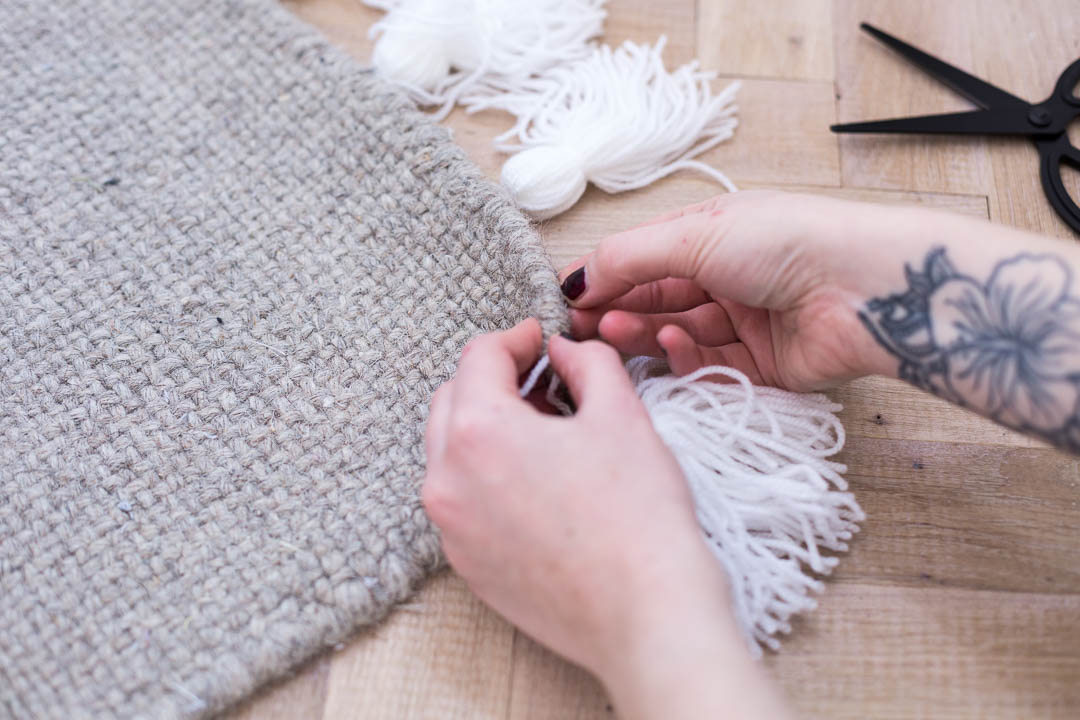 1. Once you've made enough tassels to line two opposing sides of your rug, line them up along the edge spacing them out evenly.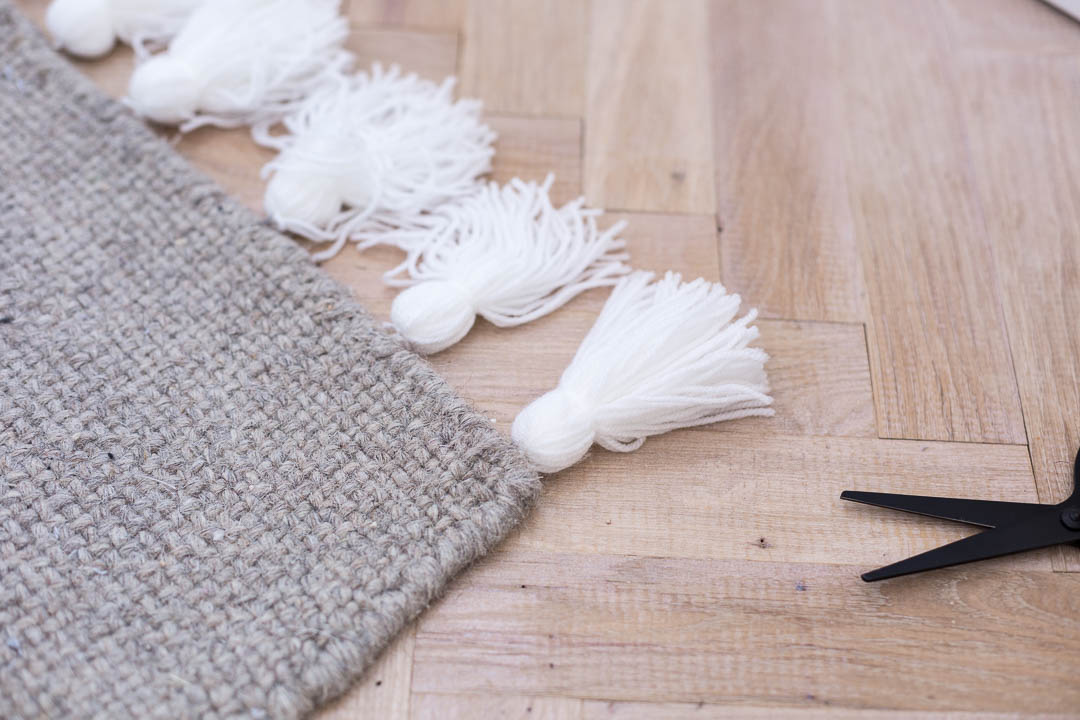 2. If you can use the same yarn to sew each tassel tightly onto your rug. Thread the yarn through the tassel and rug a few times to keep them securely in place.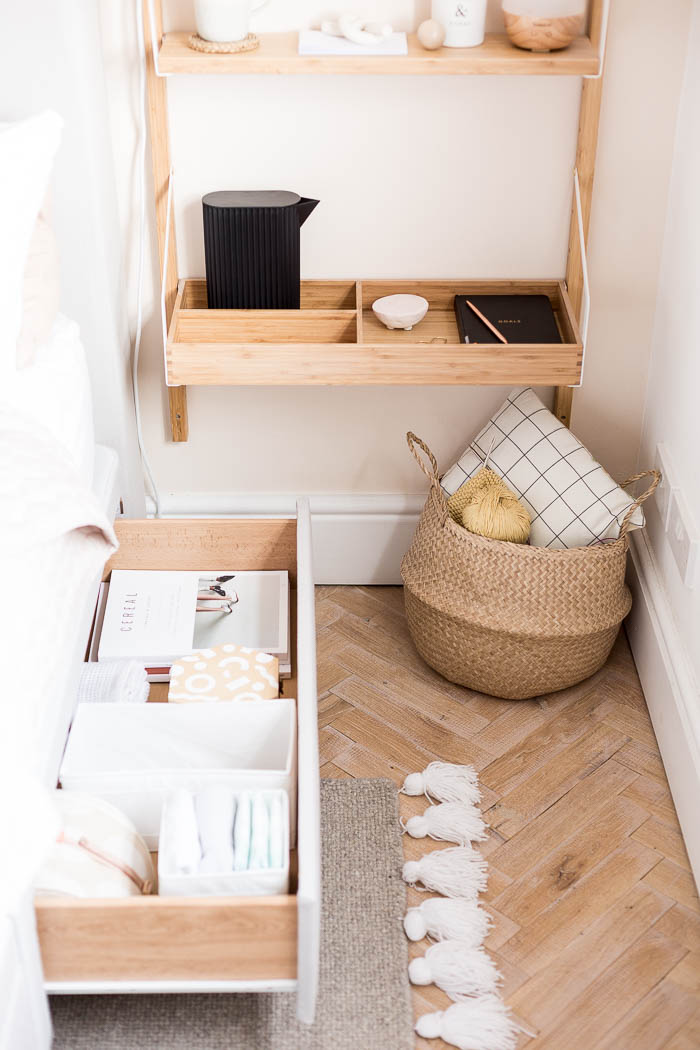 Thank you to
Next
for gifting me items for this post.