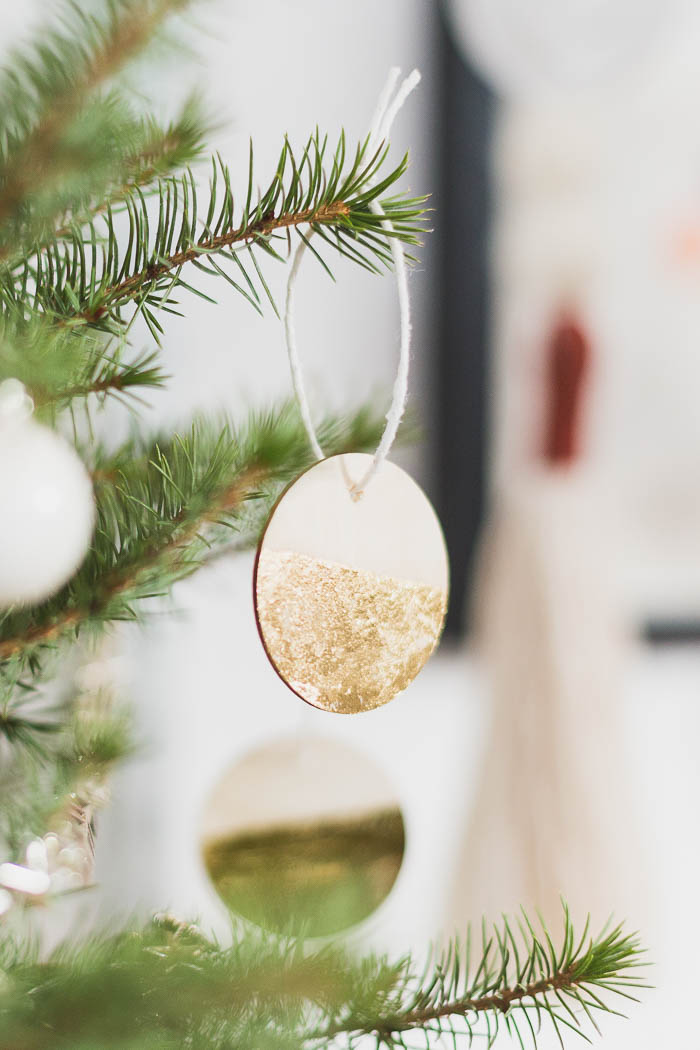 I'm back with another quick decoration DIY today. Wood has a gorgeous natural, Skandi feel when you decorate your tree with it. So I'm keeping it minimal with these wood circles. I'm a big believer that a little bit of gold goes a long way at this time of year. And you need that shiny surface to reflect all those twinkly lights!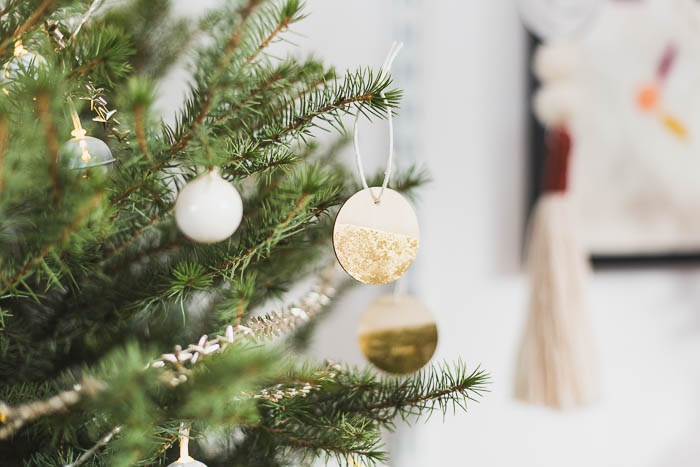 Keep scrolling for more instructions.
Materials
Wooden Circles | Gold Guilding | Guilding Paste
*Contain affiliate links – Purchase through Amazon Prime and have everything you need to make these this weekend!
Place the circle of wood on a scrap piece of wood. Use a small drill bit to make a hole in near the top of the circle. Sand down the rough edges.
Paint on the guilding paste over the area you want to cover with gold. Wait for 5-10 minutes until the paste is almost dry then place the guilding sheet silver side down onto the paste.
Rub the metallic sheet with your fingers then peel back the top layer.
Repeat these steps to cover any areas that did not adhere fully.
Thread a piece of cotton cord through the hole and tie into a loop.