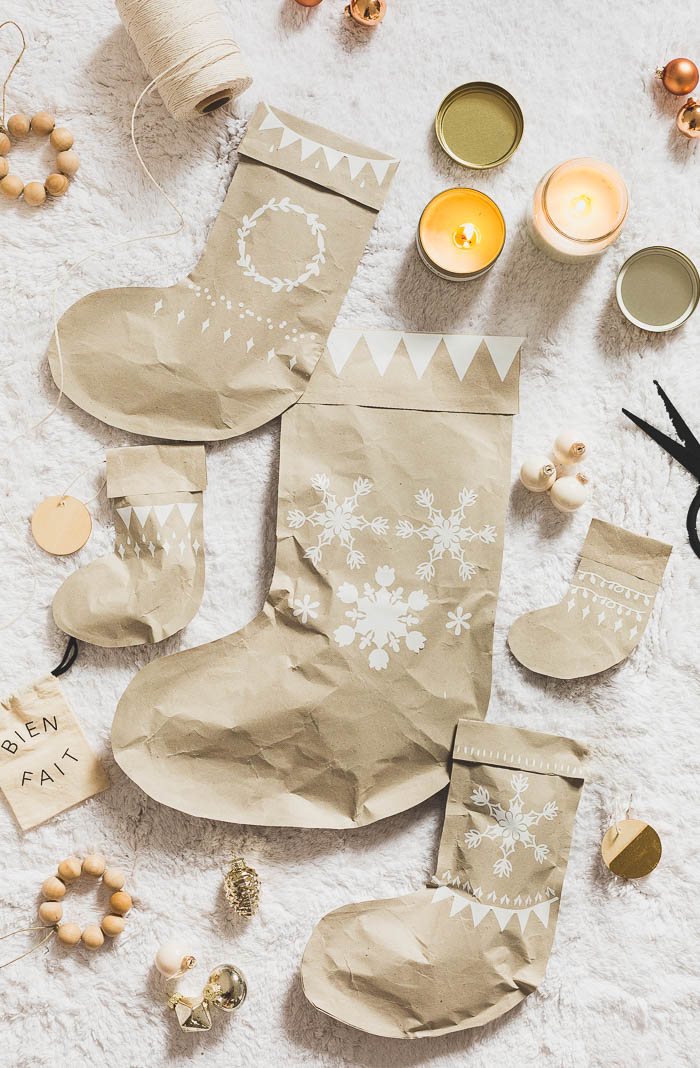 I always plan on making more gifts than I actually do. Even with the best intentions time seems to speed up in December and I never get around to ticking everything off the list (which gets longer every year of course!)
But I do like to get creative with wrapping my presents, whether I've made them or not. In the past I've mostly used gift toppers to make my presents more interesting, but this year I've upped my game and made this DIY parcel paper stocking gift wrap.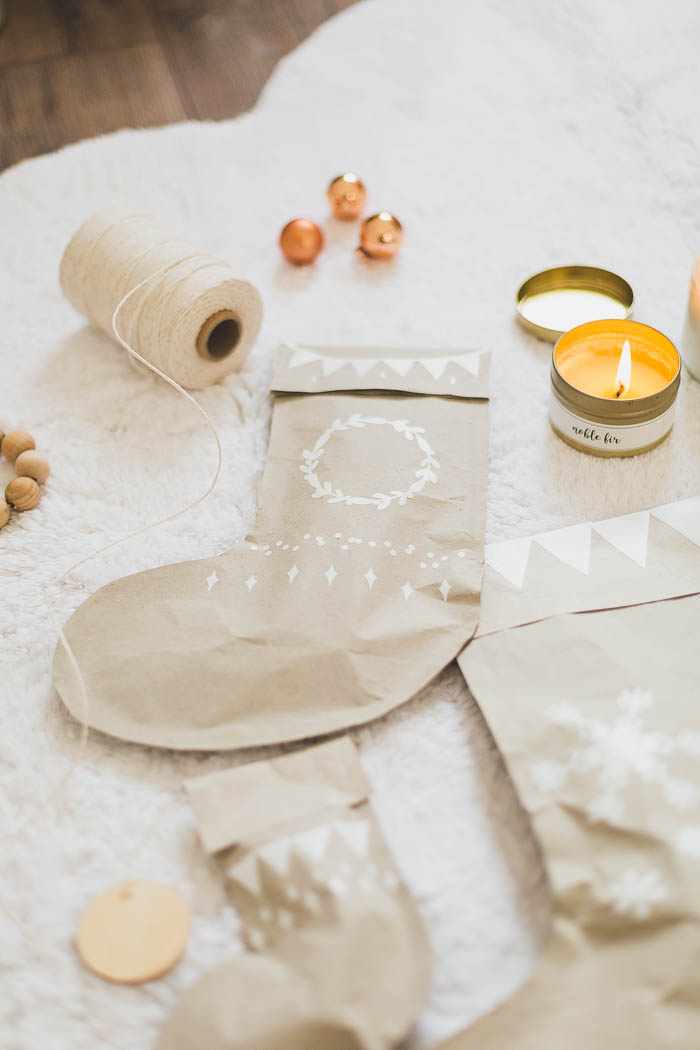 You guys know how much I love finding a use for parcel paper. I end up with so much throughout the year that I always have more than enough for wrapping all the gifts and even a few extra plants. And this year is no exception! So much so I had extra to play with and came up with a fun way to use it.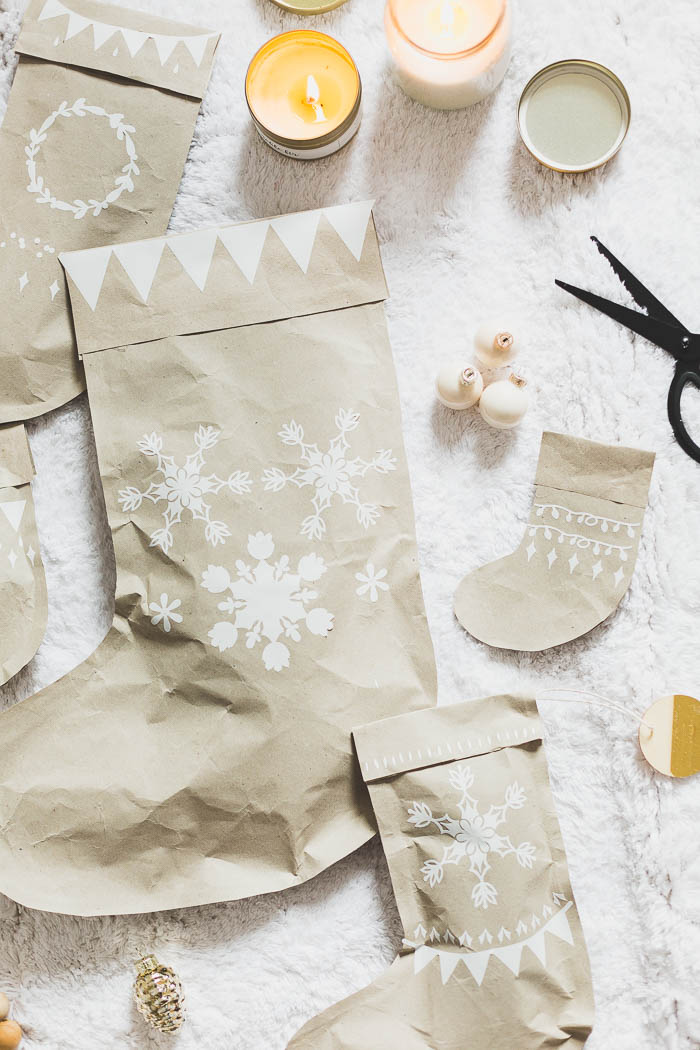 I used my Cricut Explore Air 2 (I'm hoping to get the Cricut Maker soon so if you're looking to invest in an electronic cutting machine I suggest upgrading!) to cut out these designs in white vinyl which made decorating the stockings incredible quick! But you could just as easily cut more simple designs in paper and glue them onto the stocking. In fact this is a really fun way to get the whole family involved in wrapping up presents. Just don't show them what's going to go inside!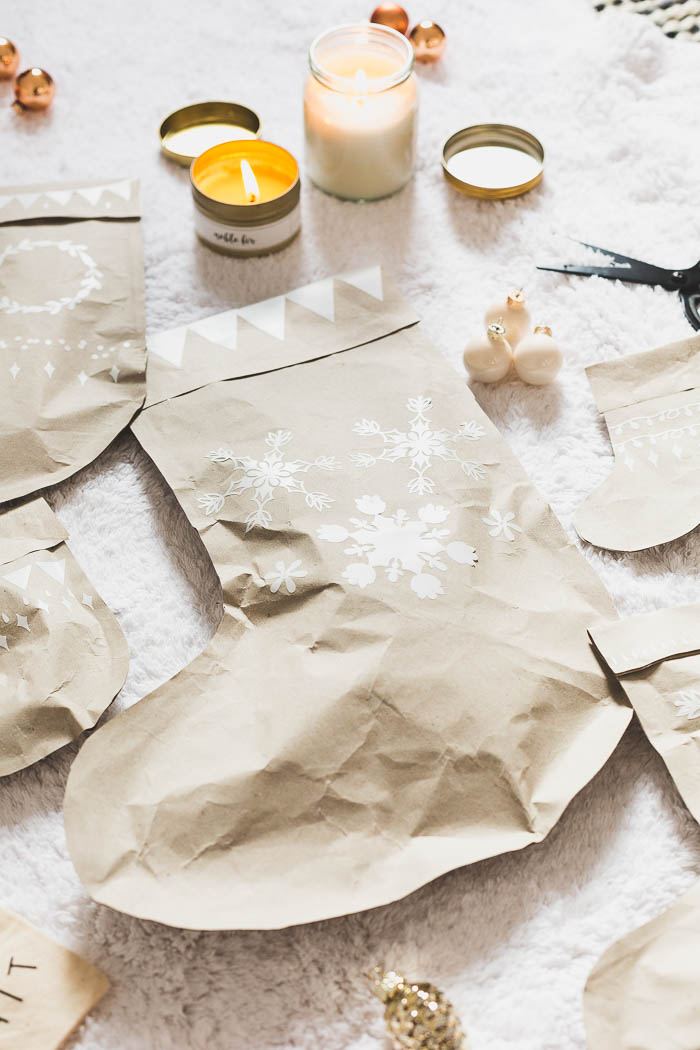 Materials:
Parcel paper | Glue gun & glue sticks | Cricut Maker & vinyl or Paper, scissor & glue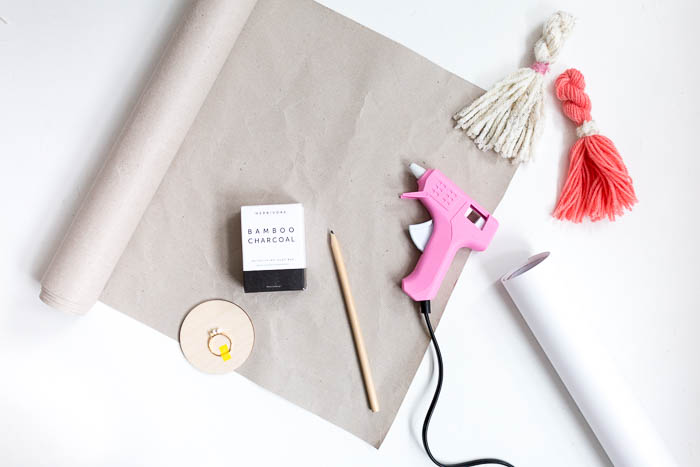 Instructions:
1. Fold the paper in two. Draw out your stocking design making sure the gift will easily fit inside the shape and make the leg extra long. Carefully cut out the two layers to keep them identical.
2. Swap the pieces over (so you don't see any of your drawn lines) and use the glue gun to glue around the edges of the stocking (apart from the opening at the top). Fold over a strip at the top to create the trim, but don't stick this down yet.
3. Now decorate the stocking with your shapes. You can also monogram them to label for the recipient!