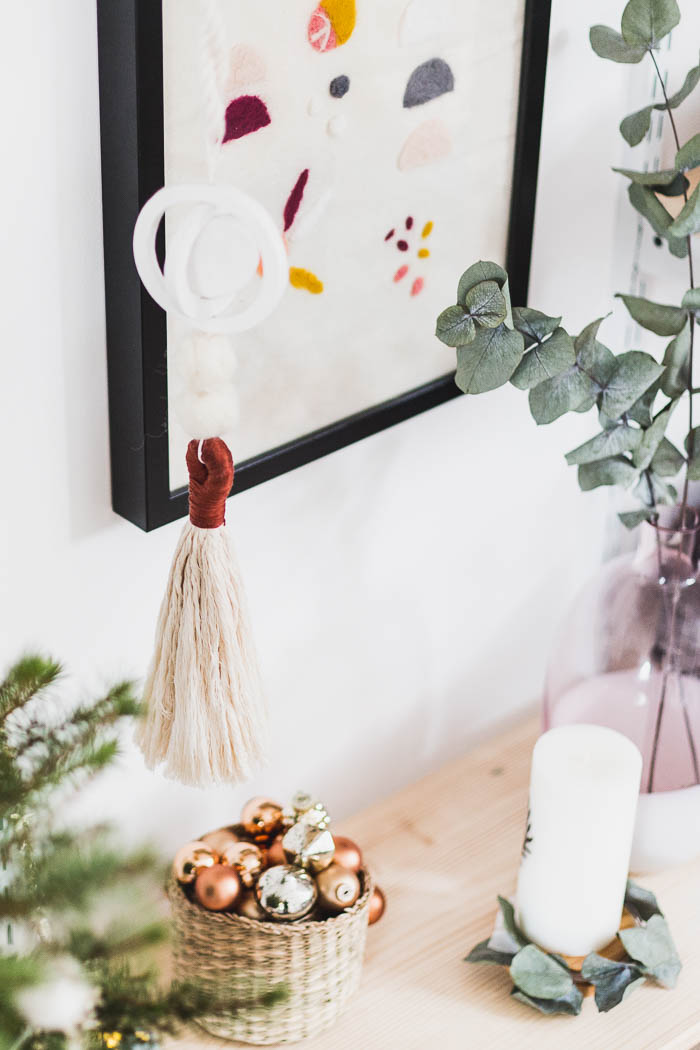 No matter how hard I try to be organised at this time of year I always end up with more gift making, decorating and elaborate wrapping on my to do list than I have time for. So the last minute rush is always a part of my festive traditions. I'm hosting this year so I know I'll still be running around on Christmas eve, prepping for the big day. But doesn't it make it all the sweeter when you can finally relax (even if this is on Boxing Day) and put your feet up knowing it's all done for another year. Why do we do this to ourselves?
I've been decorating for two weeks and I still feel like I want more, without spending my entire Christmas budget on paper stars and fairy lights. So I made some of these DIY air dry clay hanging festive ornaments to fill in a few of the gaps, from materials I had around the house. Air dry clay is really cheap and you can buy it at any craft store. Making these decorations is a great way to fill out your shop bought ones and make them go further. And I don't know about you but there's something boho Christmas about these that I really love.
I've also made some of these for the tree without the pom poms and tassels. We have the biggest tree this year and our baubles from previous years just aren't making a dent on covering it! So even though it's getting late to decorate I'll be making up some easy 5 minute DIYs in the next few days for all of you who are cutting it fine like me. We can do this!
Scroll on down past the video for the full instructions.
Roll out your air dry clay using two pieces of wood the same size on either side to rest the roller on. This will give your clay an even thickness all over and make the ornaments look well made.
Using cookie cutters cut out the rings. I went down two sizes at a time to get this thickness.
Smooth out any imperfections using a makeup sponge and water.
Make holes through the centre of the pieces using skewers or cocktail sticks. Leave them in while the clay dries over 24 hours.
Remove the sticks and sand down the holes and any bumps in the clay.
Thread a long piece of cord and tie a loop at the top. Tie a knot underneath the bottom ring to hold it in place.
Use the remaining cord to thread any pom poms, tassels or beads you have (or make) onto the bottom of the ornament. You can find out how to make this tassel here!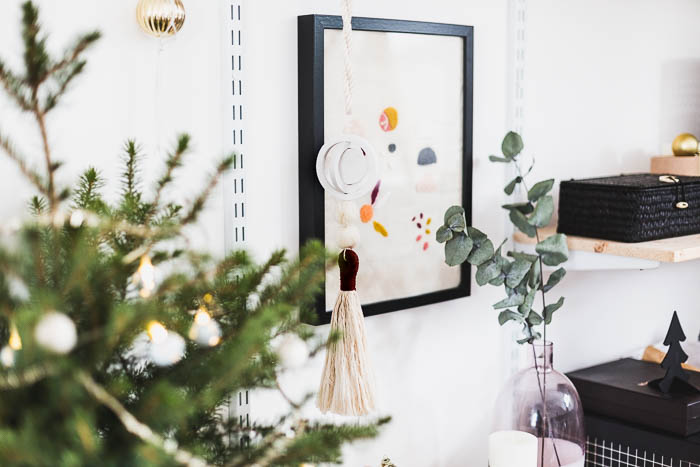 These are great for those odd corners or hanging from shelving to make sure you don't forget it's Christmas, no matter where you're looking!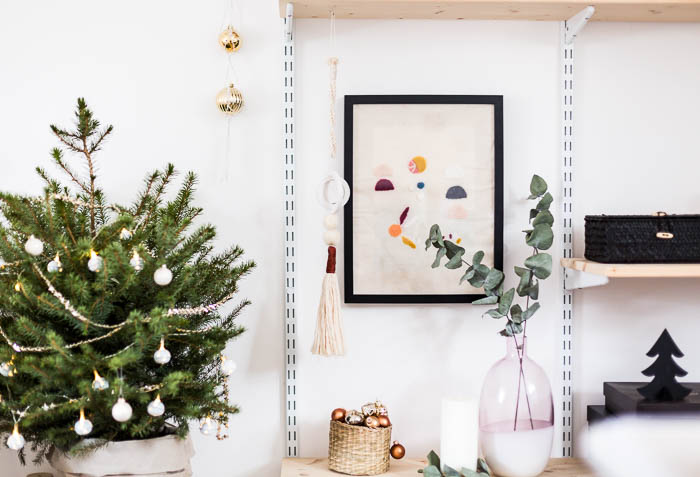 How do you guys feel about me making more videos like this one? I think they can really help to show the process but I'm still working out the best way to do it. Do you like when videos have voice over style instructions or do you prefer to keep the sound off and just watch along? I'm looking forward to reading your thoughts in the comments!