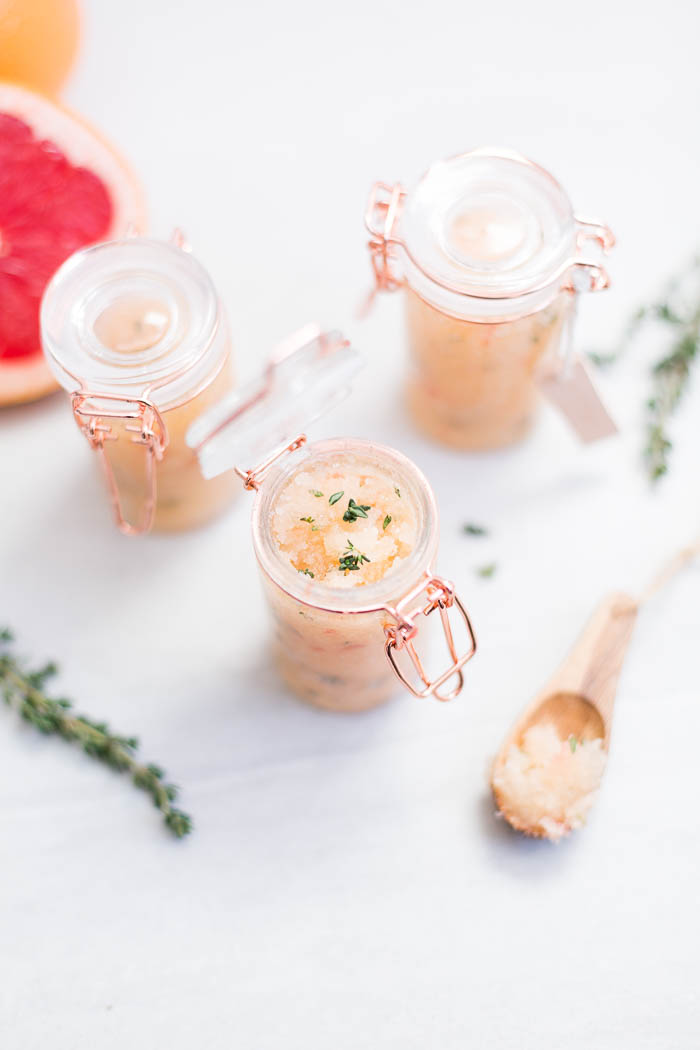 Stocking fillers are actually my favourite gifts to DIY. There's no pressure and you don't have to spend a lot of money to make something that will be happily received. But perhaps the best thing about crafting stocking fillers is that you can make an extra one of everything for yourself! That's what I've done with this gorgeous sugar scrub and I'm hella glad I did!
I've been using this on my lips for just a couple of days. Pregnancy has given me the dryest skin, but my lips are smooth and soft after just a couple of scrubs. Next up I'm going to mix this with my regular facewash for a gentle exfoliation.
Best of all it only takes a few minutes to mix this all up and the ingredients are probably already in your kitchen. I've used these copper wire storage jars from John Lewis for a festive look and added stamped leather labels and rustic wooden spoons.
Recipe
500g Sugar
2 tbsp Coconut oil
Juice from half a grapefruit
Fresh thyme leaves
Warm the coconut oil until it's a liquid consistency then mix into the sugar. Squeeze in the juice from the grapefruit. Don't worry if some of the pulp comes with it. It adds to the texture. Pick the thyme leaves off a few sprigs and add them to the mixture.
Spoon these into the jars adding a few leaves to the top of the scrub. Keep this in the fridge until you're ready for gifting. You might want to write a little note to the recipient to store the scrub in the fridge while they're not using it so it keeps longer.