This is my favourite time of year for crafting and creating. When it's cold outside there's nothing like getting cosy under a blanket with a project or two and a mug of mulled wine. I love to up my game with Christmas gifts and decorations and on a recent trip to London I picked up a few tools and materials so my Christmas
This is also a great time of year to support local and independent businesses! Here are some of my favourite Indie craft shops in London.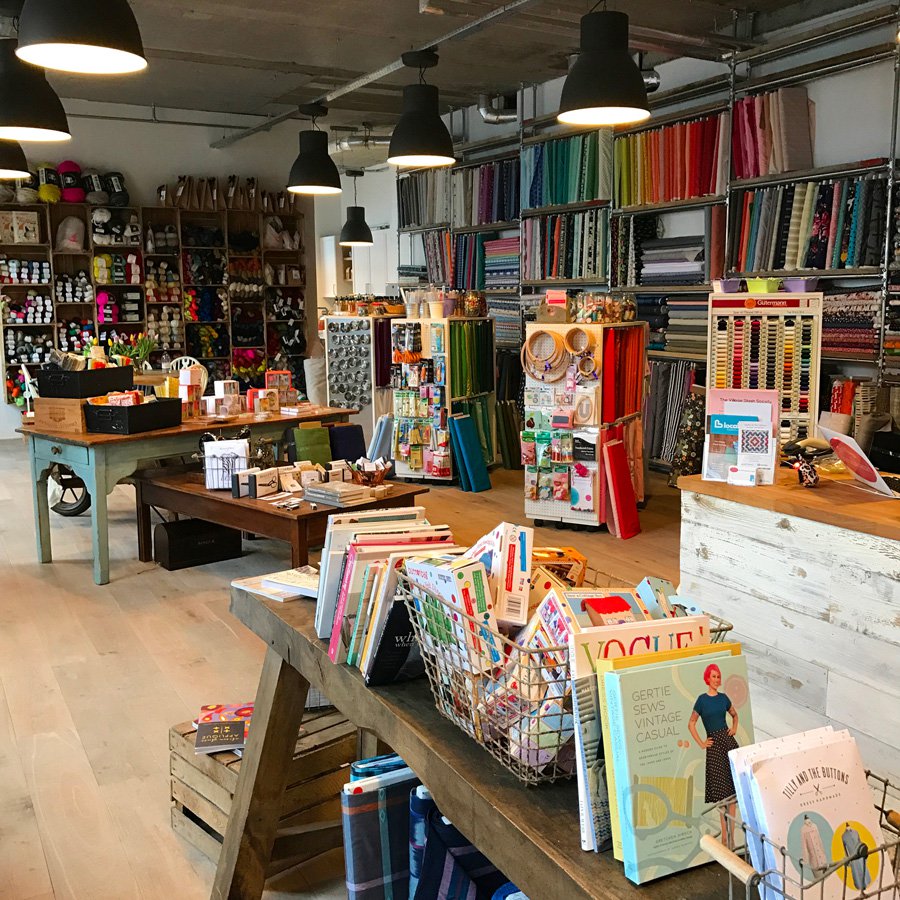 Photo credit Village Haberdashery
Everything a good haberdashery should have and more! I often find that if a shop has great fabric choices it lacks a good yarn range and visa versa. At the Village Haberdashery you have a great selection to choose from and all the little bits in between. This is a fantastic starting place to get inspiration and find something you never knew you were looking for!
Thank you to Emma Block for the recommendation!
I've been lucky enough to do a workshop with Lucy the owner of Quill and I couldn't believe how quickly my calligraphy went from ok to amazing! I left the session feeling like I could definitely put my new skills to good use (especially with all that Christmas card writing!) One thing I did notice is that having the right supplies made all the difference to my own writing. If you want to learn or improve your skills I would definitely recommend an afternoon scribbling away here!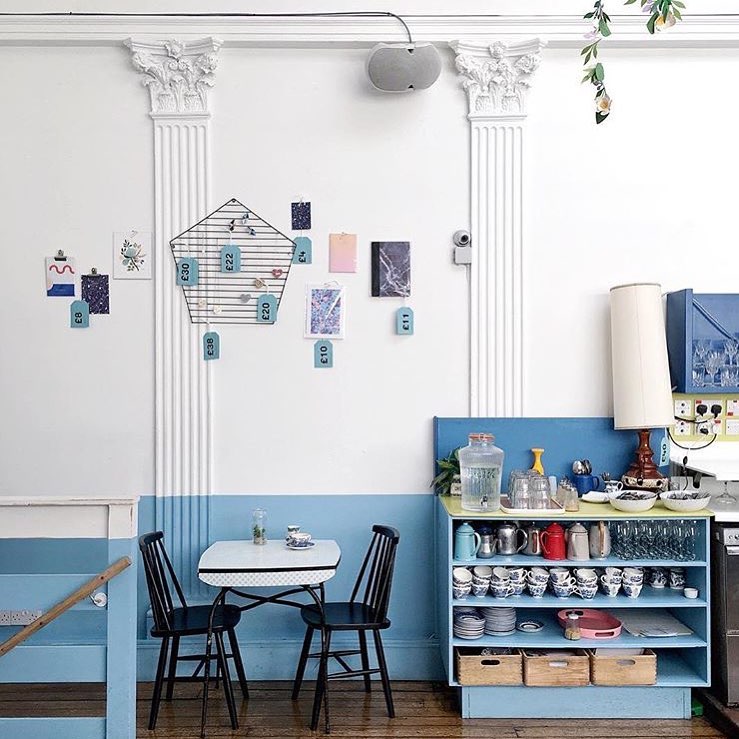 Cafe by day, bar by night always with something often with a fun, informal crafty class to keep your hands occupied (when they're not too busy with the cakes and cocktails on offer!) Ok so this is less of a shop but totally worth an evening visit to keep your craft cravings at bay. Check out their What's On guide for the best time to go!
So by now you will most likely need some R&R before heading to our next indie craft shops. I suggest you make a weekend of it (because, when in London) and stay at the CitizenM hotel in Shoreditch. We stayed here last time we were in London. It was the perfect hub for a busy weekend shopping, meeting up with friends and eating at some of our favourite vegan places close by.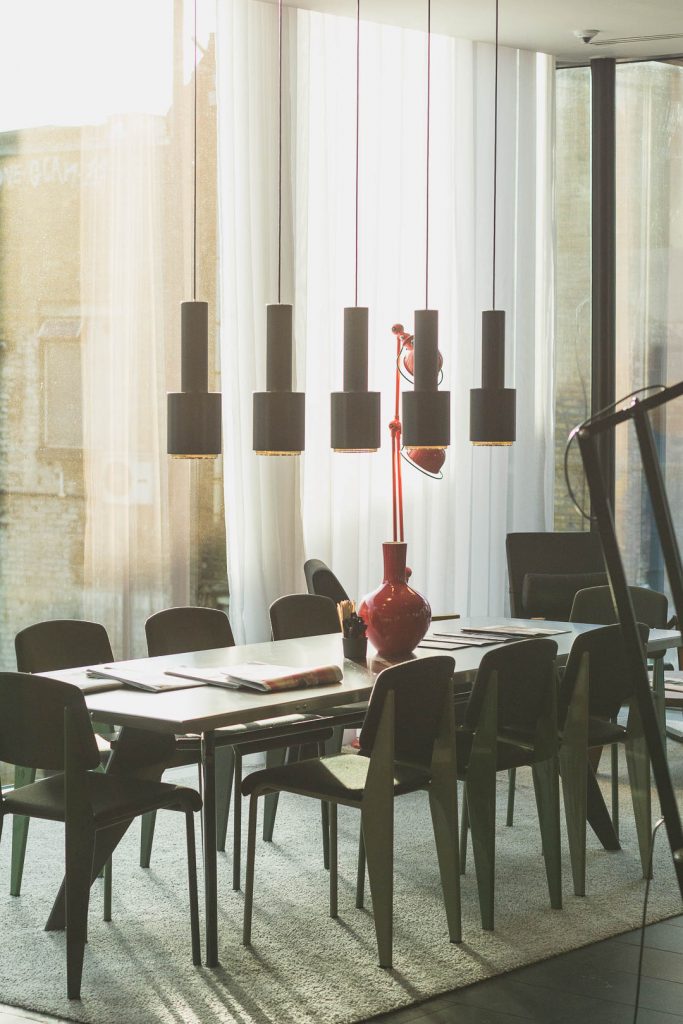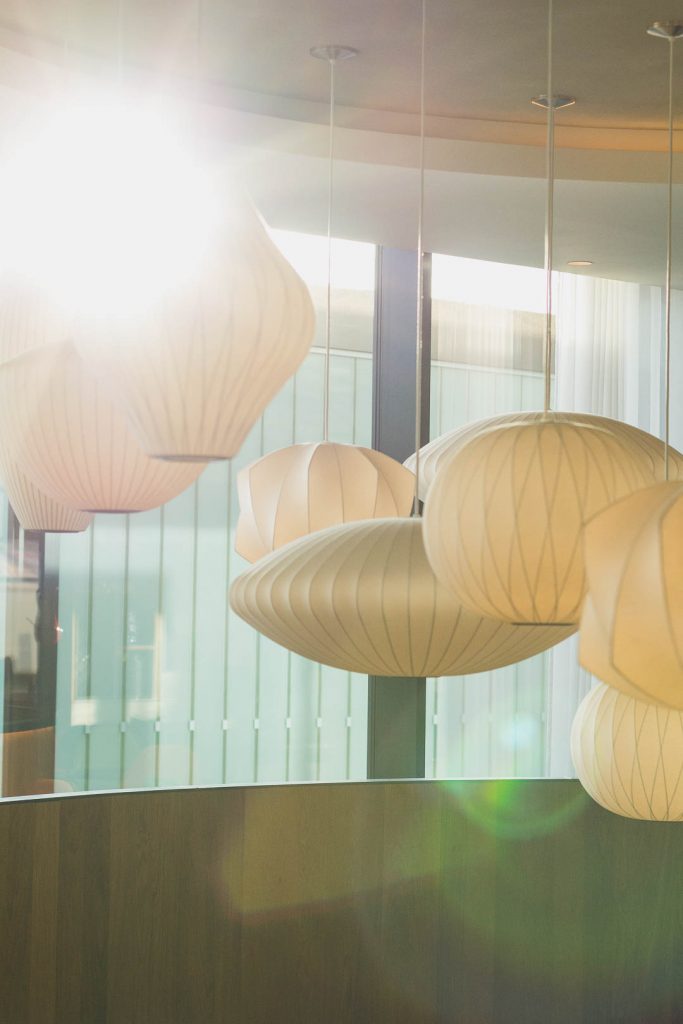 If you've never stayed in a smart hotel/room before then you're in for a treat. You can get the party started in a tap of a button. Or in our case shut the party out and relax with the perfect mood lighting and a huge bed to get comfy in!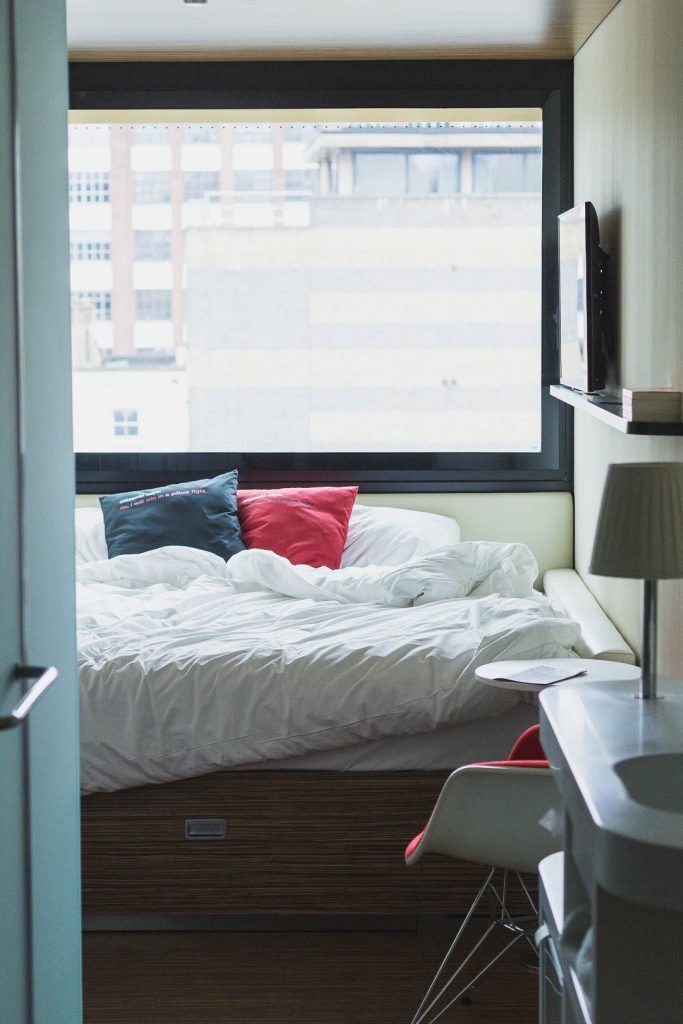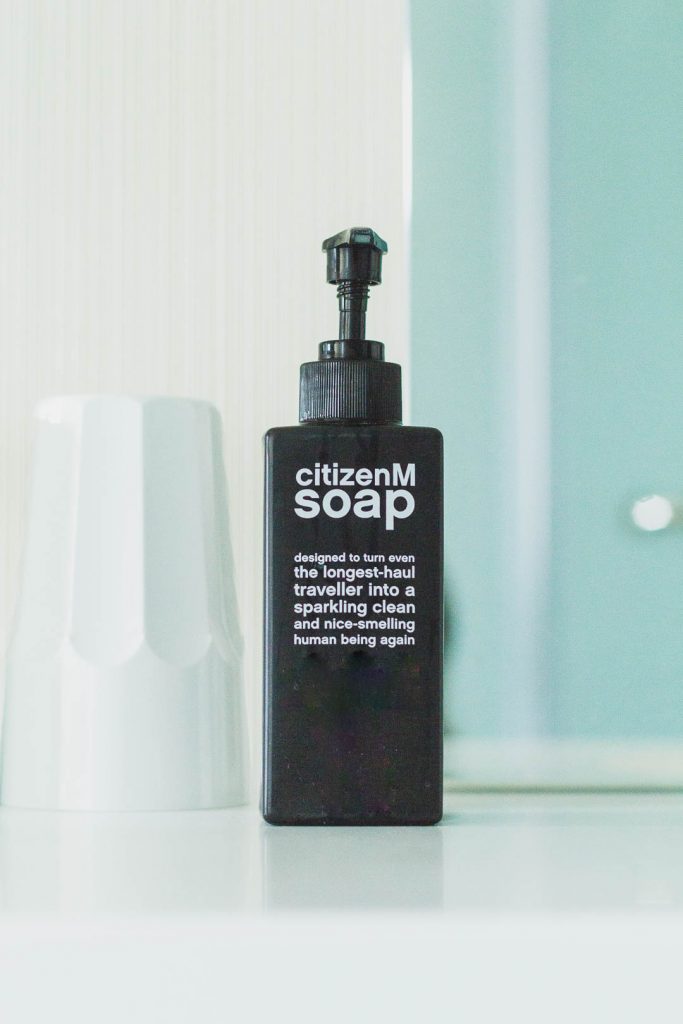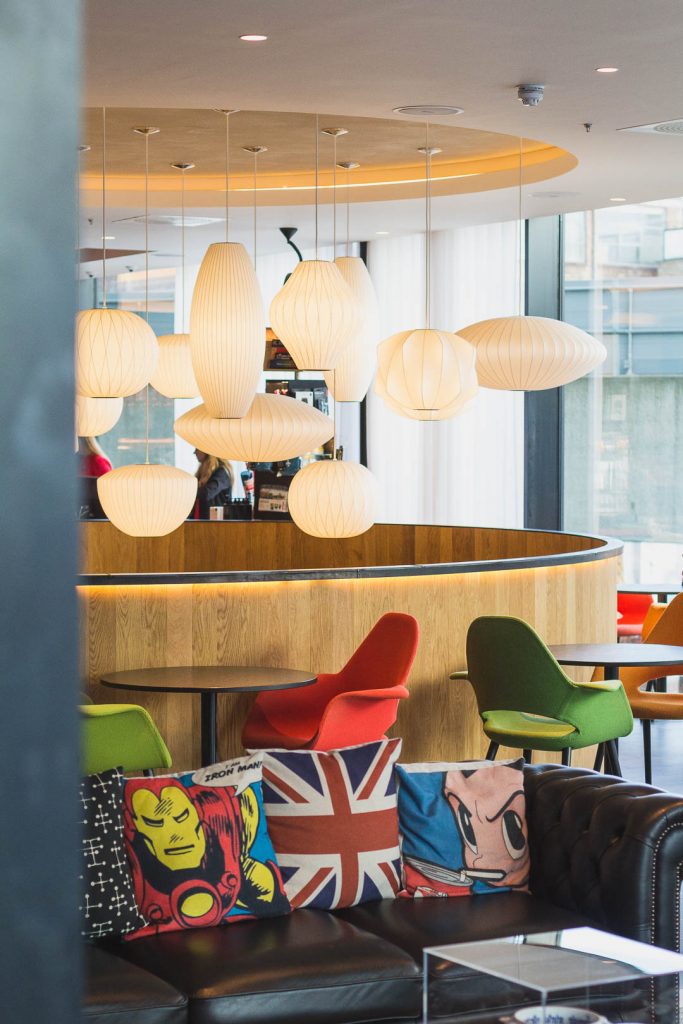 In the morning we had a delicious breakfast which brilliantly catered for vegans with much more than just mushrooms and toast. Everything was labelled with/without dairy, which just makes those early mornings so much easier! And we were up early because we had so much more to do on our second day.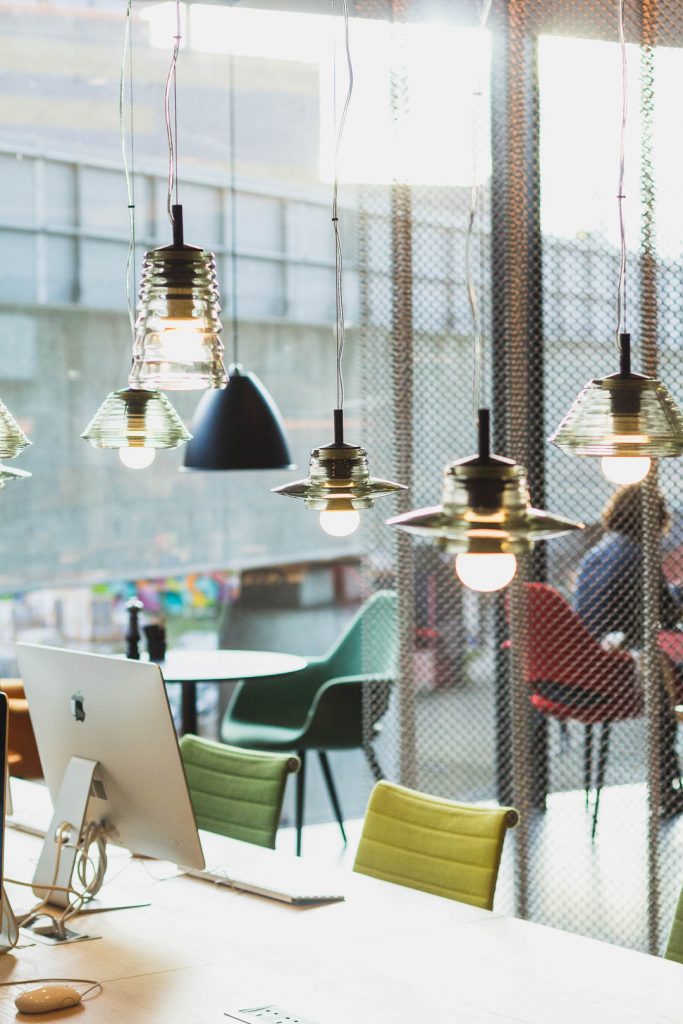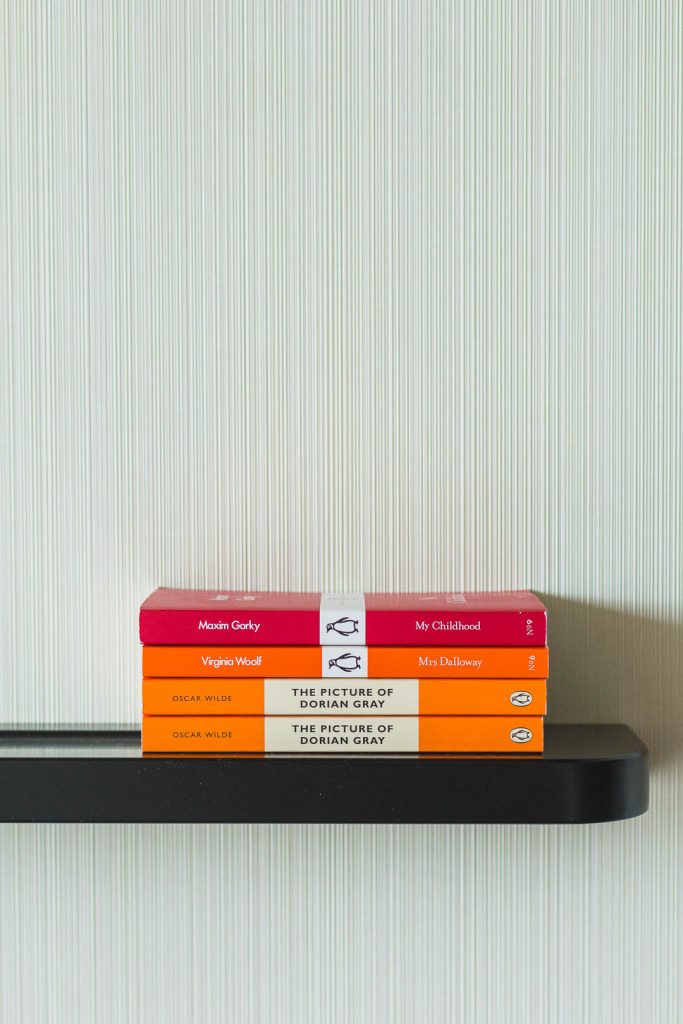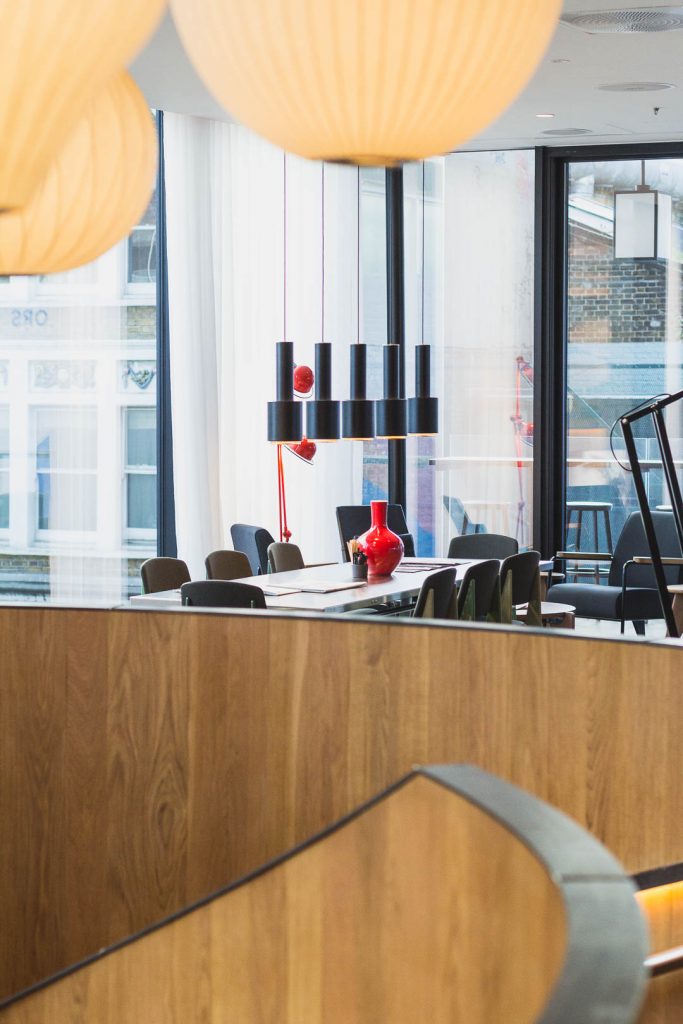 This is a must visit if you're into a more modern style of dressmaking. Vintage dressmaking has always been popular but if you want to try something more relaxed with a softer side Ray-Stitch is your new favourite place. I personally love their fabric range and plan to make all of this for the baby with it!
If you're looking for something special then a visit to the Cloth House is a must. They source new and vintage fabrics and haberdashery from around the world with an ethical ideology. It's also great for organic fabrics to give your projects an environmentally friendly bonus.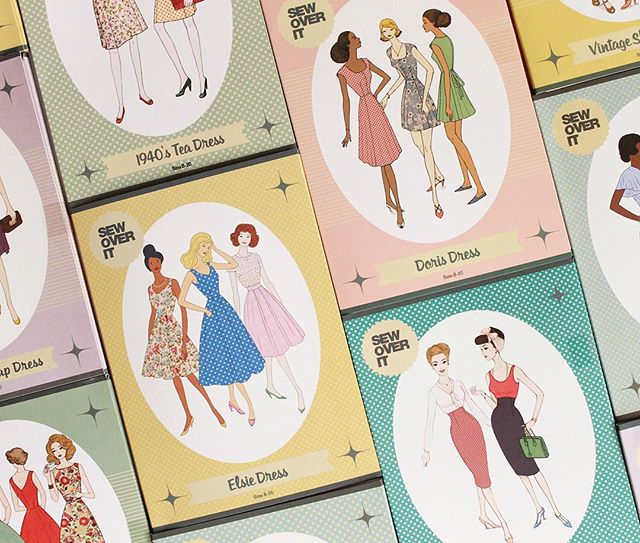 These Instagrammable shops will not only have you reaching for your camera, but you might as well grab your purse while you're at it. With a huge range of fabric and patterns (including a maternity range I wish I'd known about a few months ago) you'll need that credit card ready!
You'll see Merchant & Mills products in shops, galleries and many other beautiful creative spaces around London (they are stocked in the V&A gift shop), but it's well worth the trip to the Rye shop if you have the time. Their timeless design style is a real treat and elevates sewing and haberdashery into a beautiful art form.
Did I miss any of your favourites? Do you have any suggestions for my next trip? Let me know in the comments!
*Thank you so CitizenM Shoreditch for our free stay at the hotel!