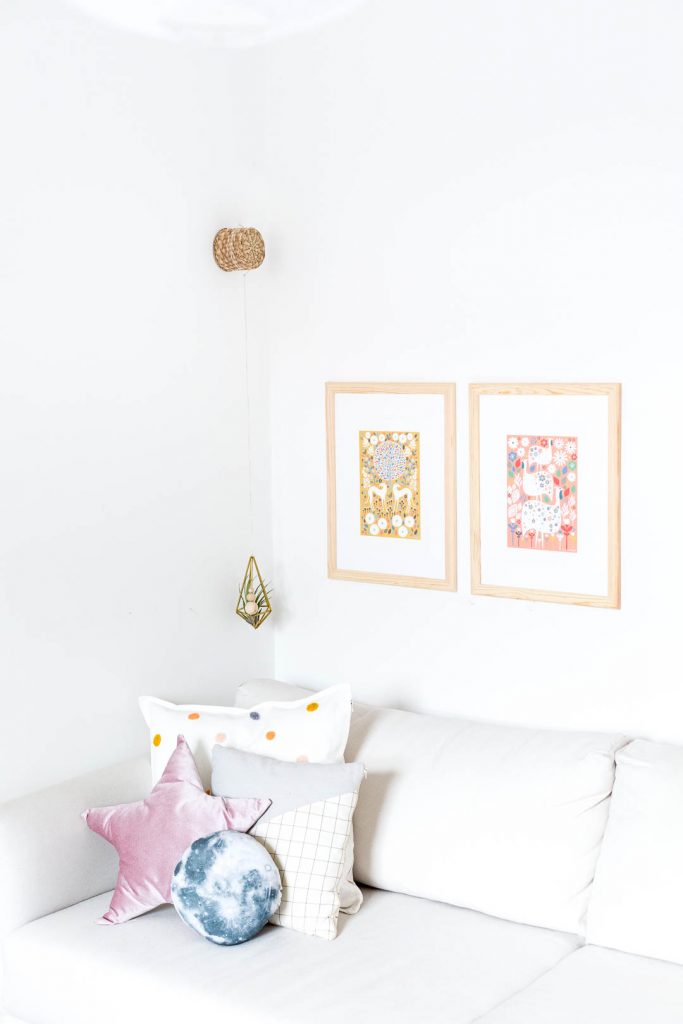 Our nursery (or as we call it at home, baby room) makeover is finally underway! Over the weekend things went from 0 to 60 as we took up the old flooring, laid down the new laminate floor (more on that later) and moved this sofa into the room. I say we… by that I mean Alex and his Dad. All while I unsuccessfully tried my hardest not to make life more difficult for them. I always joke that I do most of the DIY by myself because that way it will get done how I want it. I felt like the worlds most annoying project manager, bossing two grown men around making sure the job was completed to my standards. In the end I went out on a peace keeping mission to buy them lunch and get out of everyones hair.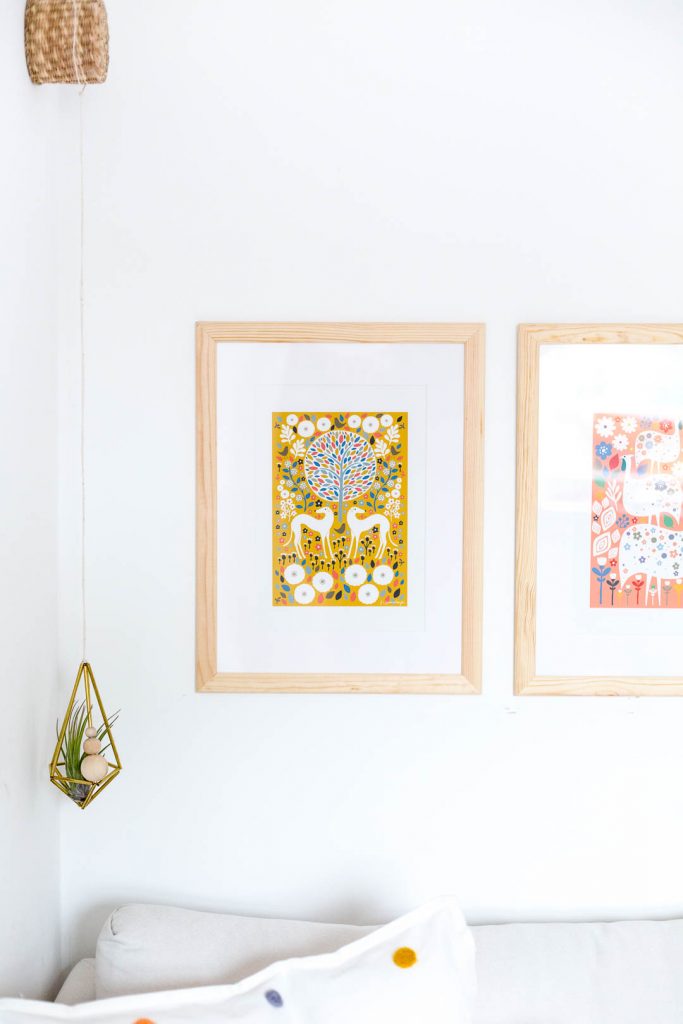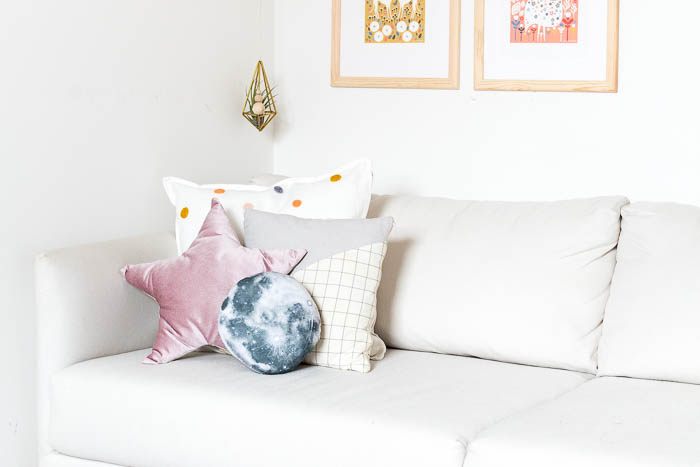 I'm so used to being able to just get things done myself that perhaps I find it difficult to let go and let someone else take the reins. I've been pretty much carrying on as usual for the majority of the pregnancy, but now I'm getting to the heavily pregnant phase I'm slowing down and realising I have limitations. When you start struggling to tie your shoelaces it's time to start delegating. But one thing I can still do just as well as before is shopping! Ok, I might be a little slower than usual, but when it comes to buying things for the baby nothing can slow me down.
I'm trying to buy as much as I can from independent companies and makers for this room. Yes, I'll definitely be DIYing a few things, but I've found so many irresistible handmade baby clothes, toys and decor that are just too good to pass on. My favourite place to shop at the moment is Etsy, so I'm really looking forward to the Etsy Made Local markets that are happening across the country this weekend 1-3 December. In fact we have two here in Birmingham. I'm going to busy!
To give you guys an idea of what you might find at your local event, Etsy have asked me to share some of my favourite finds from UK sellers who will be at different markets around the country. I obviously took full advantage to get a head start on the nursery and found the perfect pieces to frame the room around.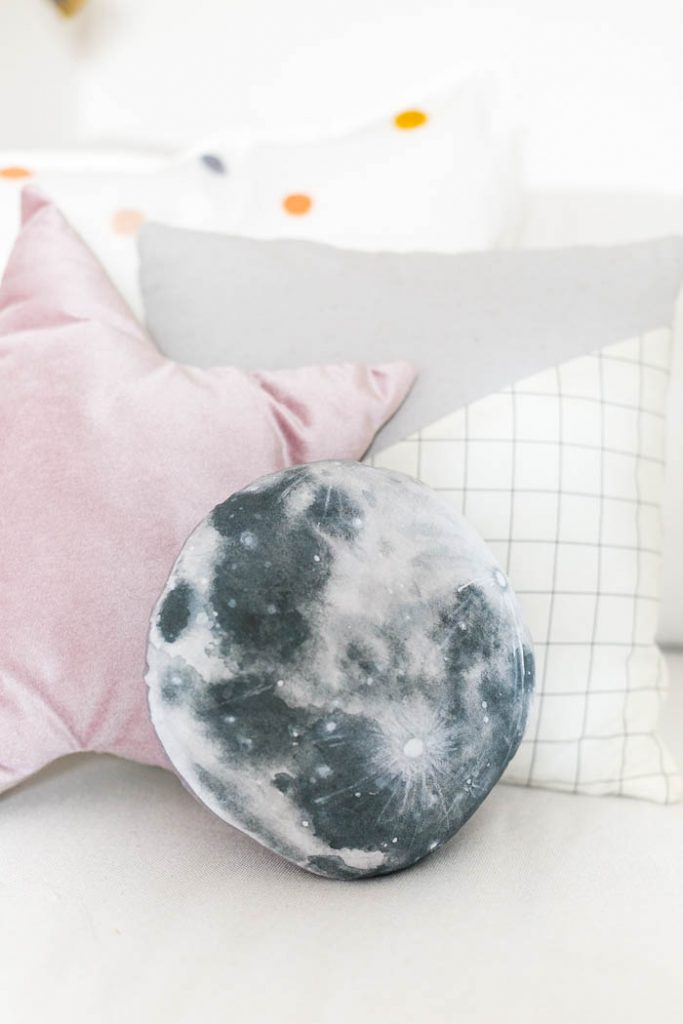 I wanted to buy all the prints from Sian Summerhayes shop (as well as the cute cat plushies!) I love her illustration style and the colours of these two prints are exactly the shades I've picked out for the room. So naturally I had to get them. I've framed them in simple wooden frames from IKEA.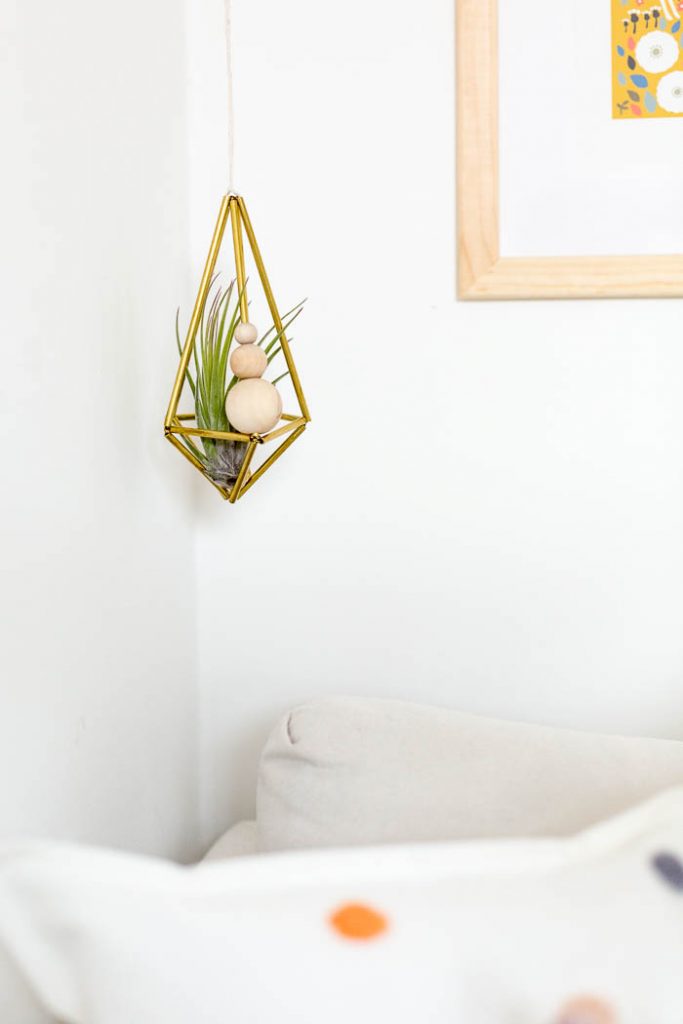 I plan to add a lot of nature to this room and started small with this lovely Himmeli air plant holder from The Sky Gardens. This will definitely have to be moved to a less grab friendly position but for now it's the perfect height to use as an interesting mobile when we're playing on the sofa.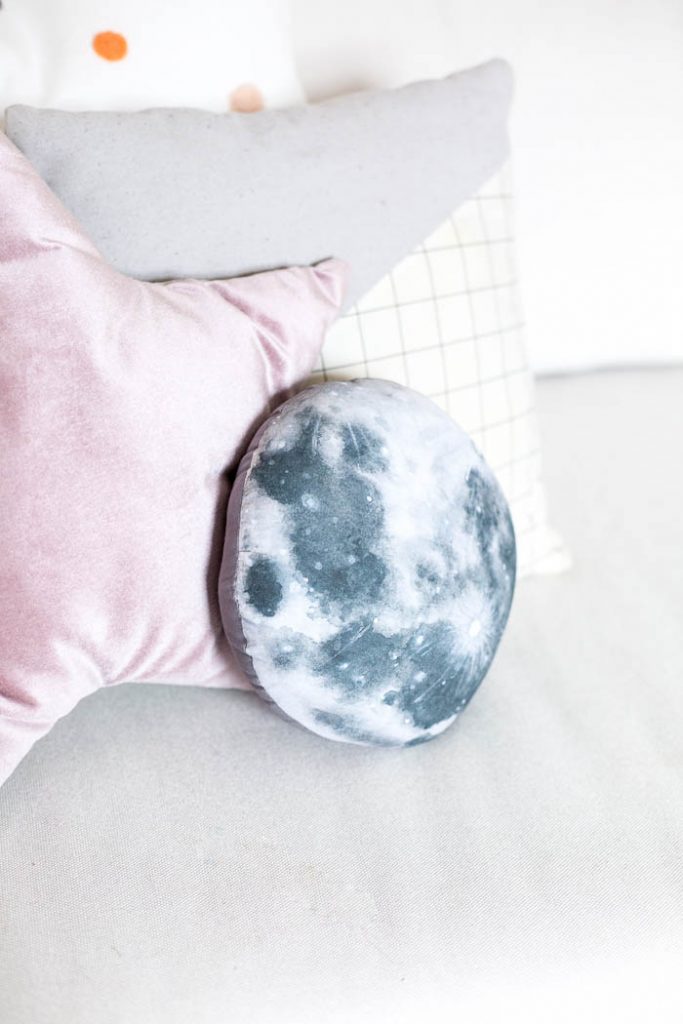 Of course I had to get something soft and squishy, and inadvertently ended up introducing a mini space theme! I've loved Oh No Rachio's moon cushions for a while and finally had a reason to buy one (although, who needs a reason?) And I need one in ever colour of La Martiz Handmade star cushions! Next up mustard yellow.
The patterned cushion is a DIY from the site archives and I'll be posting the felted pom pom cushion tutorial next week!
I'm so pleased with this little corner but I have a whole room to decorate. Maybe I'll see you at the Birmingham markets this weekend? Or find out where your closest Etsy Made Local market is and find out more about the event by clicking here!
* A big thank you to Etsy for sponsoring this post!