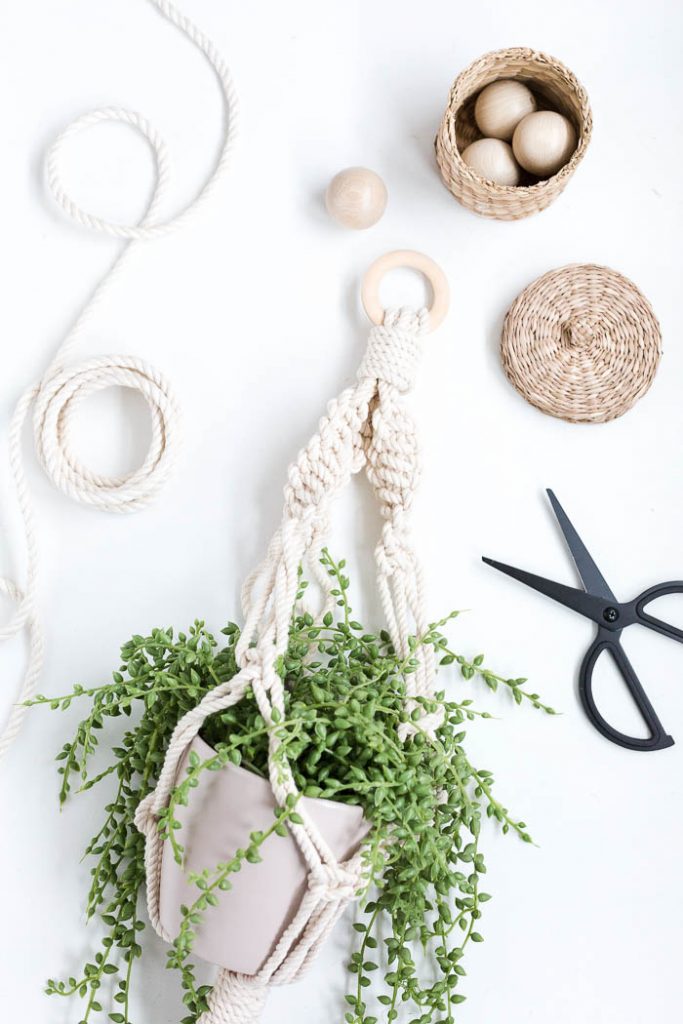 If I had to give one tip for building a successful creative business online it would be this: invest in and expand your skills and keep an open mind to learning new or alternative ways of doing things. This is something I have worked on since day one of my business. Actually before I even started it in fact. Of course I didn't know it all when I started. And I don't know it all now. I never will and while that easily applies to the more academic side of my business it also is true when I talk about the practical side as well.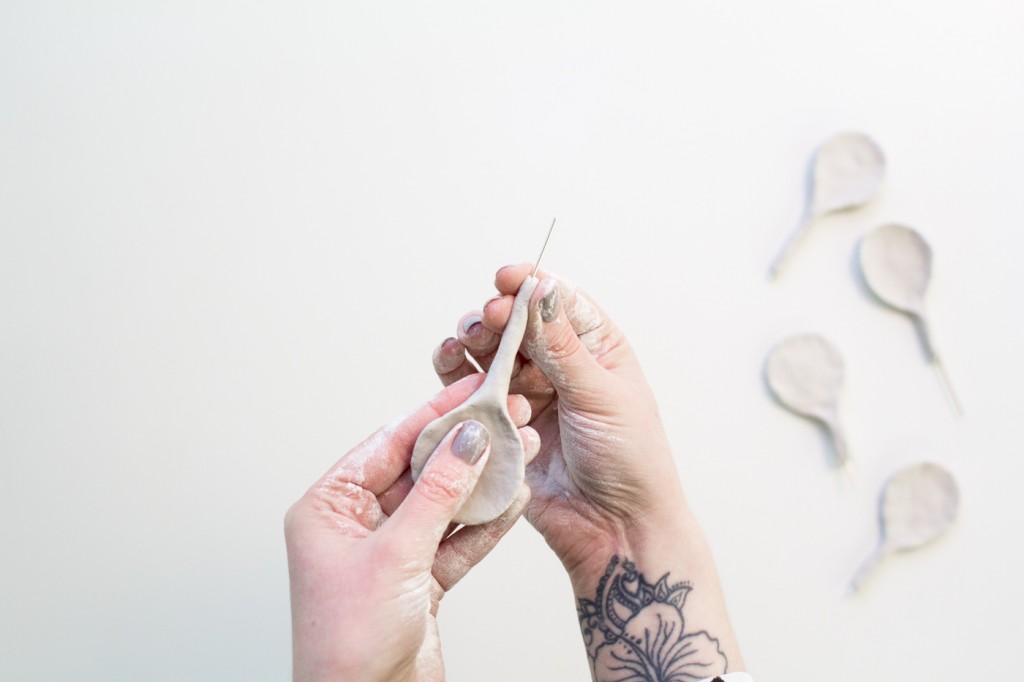 You might have known that Skillshare is great for learning more technical skills like photography and graphic design, but they also have a very active group of craft specialists teaching techniques ranging from macrame and pottery to sandal making and pattern cutting. For those of you who don't know, Skillshare is an awesome online learning community with over 17,000 classes in all sorts of creative topics. And because those guys over a Skillshare love us all to learn something new every day they have put together an offer for 2 free months of Skillshare Premium membership for all my readers. Those guys! Just click here to redeem the offer and you can take as many classes as you like. Who's not fist pumping the air right now?
Keeping up with the latest craft/design trends is a huge part of my job. I like to share DIYs and tutorials which have not been done a thousand times already and to do this I need to keep learning new skills. Skillshare is my go to for new ideas and learning new techniques. So as a long time subscriber they've asked me to share some of my favourite classes with you today.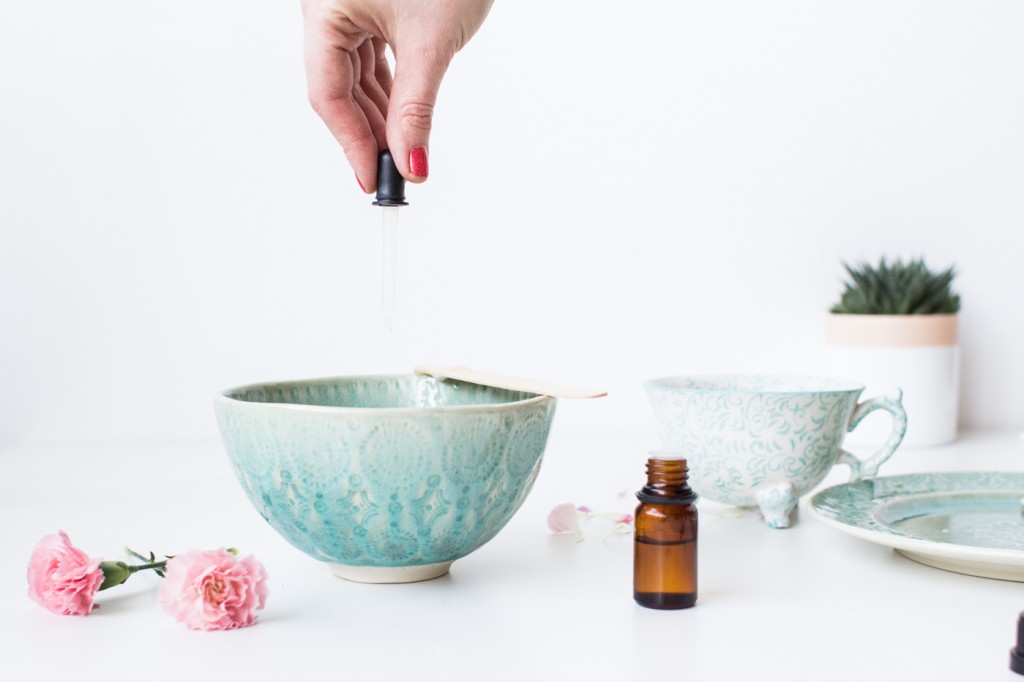 I really make the most of my Skillshare membership (I've been signed up for years now) and watch as many classes as I can. I like to get my money's worth. Even when I feel like I know all there is to know on a topic (which is very rare) there's usually a snippet of information to learn from someone else's experience. Sometimes just the way in which someone else carries out a step can make a huge difference to an outcome, time spent or your ideas and inspiration.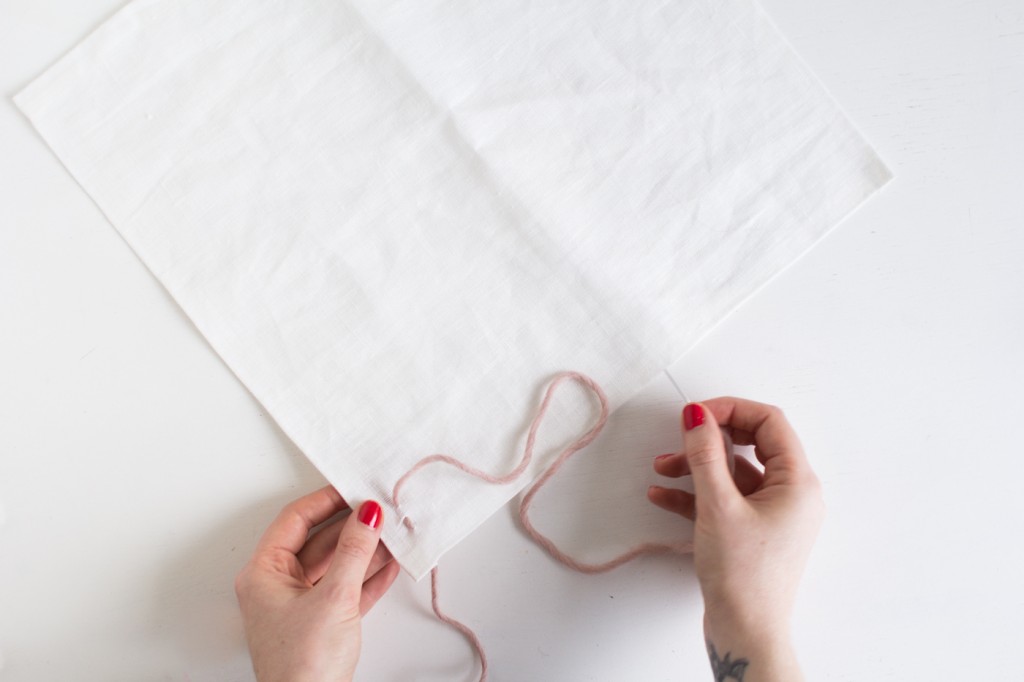 With Christmas fast approaching it's my favourite crafting time of year. I love making gifts that are useful, beautiful and something I know the recipient will love and use. That's a tall order when it comes to making your presents. But it really can be done. The key is to perfect a skill before creating the gift, even if this means making something incredibly simple. In this case less is often more.
Here are some of my favourite classes teaching techniques that you can masker quickly!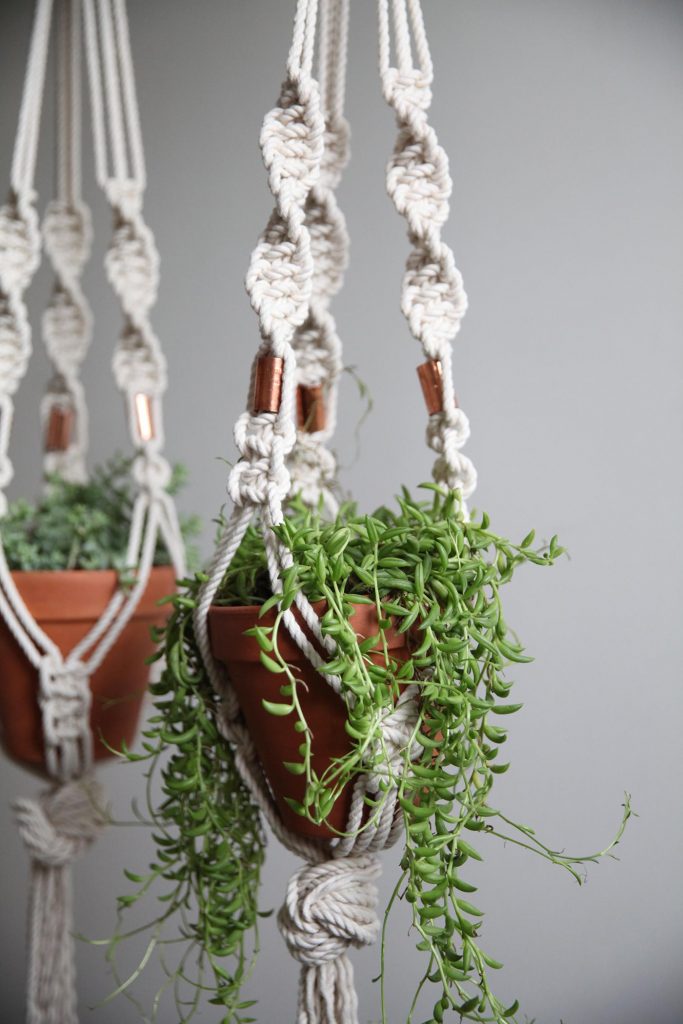 Do you know anyone who wouldn't love one of these hanging in their home? In Tiffany Egbert's Macrame Plant Hanger class she teaches us how to create this planter using only two simple macrame knots. To give them a more expensive looking touch she uses copper beads as decorative elements within the knots. You could swap these out for large wooden beads giving your planter a festive, Skandi Christmas vibe.
This is a tutorial you can learn and create in an evening. After a little practice you'll be making hanging planters for everyone (and anyone)!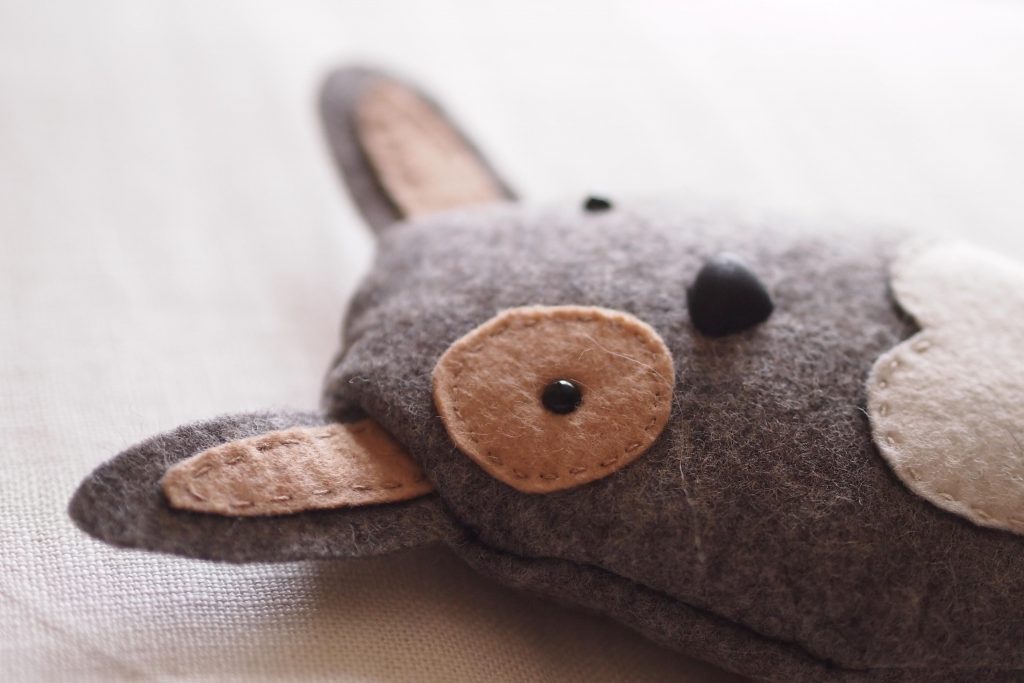 I originally took this class to learn how to make the baby some simple plush toys as cute decorations in the nursery. But after finishing it all I want to do is make lifelike versions of the bunnies! This class is too cute!
We all know an animal lover that loves their pets perhaps a little too much (I might be in that category). Imagine how happy a little plush version of their fur baby would make them! I know I'd die if someone made my bunnies. In this class Andrea Gilletti teaches you how to take the patterns and colours of an animal and transfer them into fabric. She takes us through the best fabrics to use to recreate all those soft, furry textures and make sure the plushie really does look like your furry friend.

Working with leather has always been one of those skills I thought you'd need 5000 pieces of technical equipment and some kind of industrial machinery to do well. But in Robin Fitzsimons class she takes us through the basics in a thorough and accessible way. In fact she often gives us alternative techniques to try if we don't have the same equipment as she has to hand.
That said the materials list for this simple leather wallet is much smaller that I imagined (and I think I have most of the equipment already!) I found the best thing about this class is how transferable the skills you learn are. They can be used to create a huge range of leather goods. This is perfect for say, cute gift card holders for those really hard to buy for family members. You can make them a little bit more personal (perhaps stamping a name into the leather) than the 'here, buy yourself a present' guilt that comes with giving a bit of plastic in an envelope.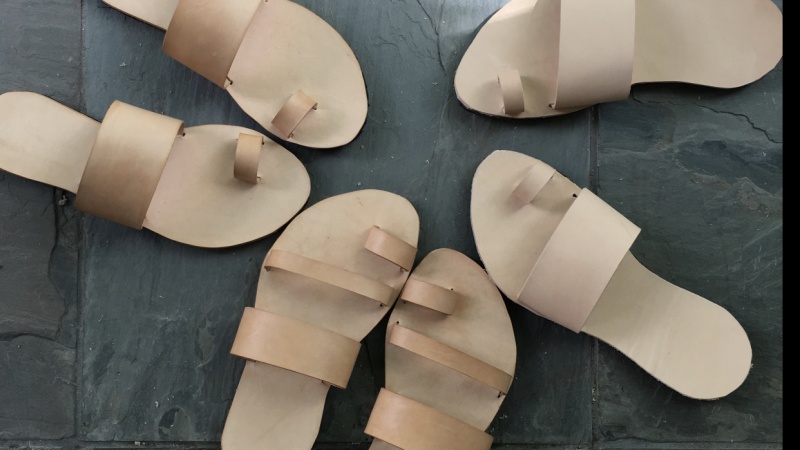 Who knew you can learn to make your own sandals in 1 hour? Well, actually I took this class at 1.5x speed so actually in under an hour. One of my favourite parts of this class was learning how easy it is to design different sandal styles. Rachel Corry makes it look incredibly easy! I'm pretty sure after making one pair you won't be able to stop.
You might be thinking this is a strange skill to learn while we're all waiting for that white Christmas, but for my Southern Hemisphere readers this is one you can take full advantage of right now.
Make Giant Chunky Wool for Big Knitting Projects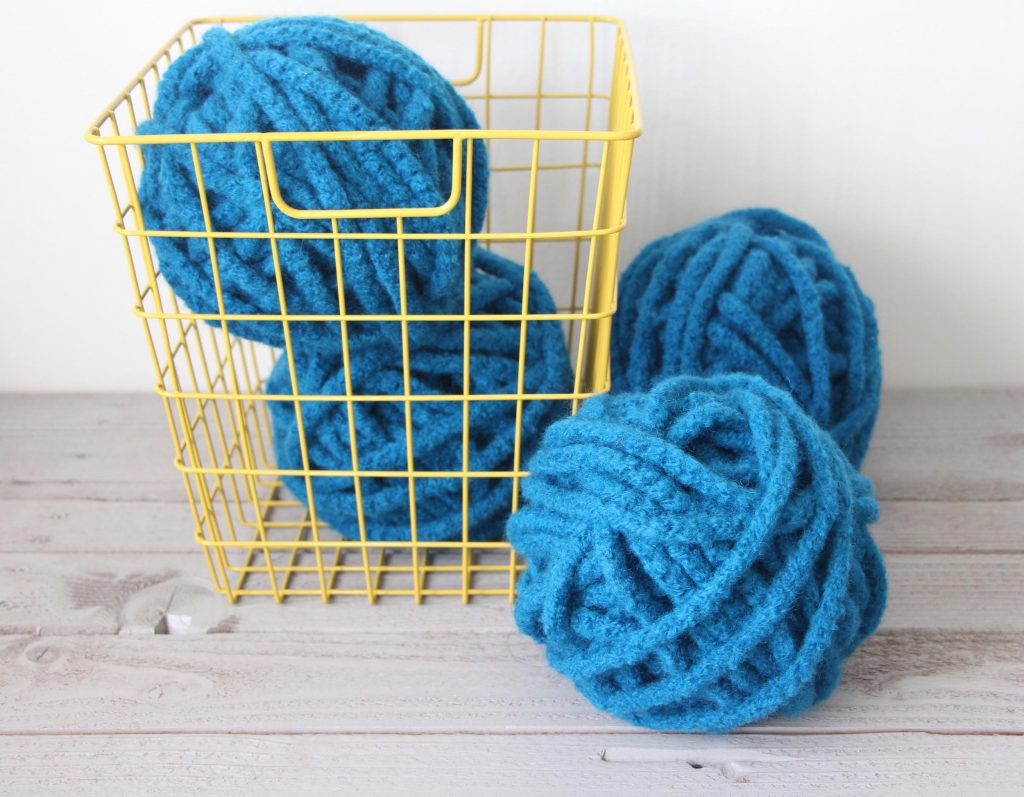 This speedy 15 minute class teaches us how to miraculously turn 100% wool yarn into this felted thick rope It is perfect to make fast chunky knitted blankets and footstools. I've found the biggest challenge to making these is actually sourcing yarn that is thick enough so I'm excited to try and make my own.
You get two skills in one in this lesson as our teacher, Cara Corey takes us through a basic crochet chain as well as the felting method. She reveals that this techniques works better on darker yarns, which is something to bare in mind now your brain is racing with ideas!
Remember you can try out all of these classes and thousands more (something to keep you busy over the holidays) for the next two months for free! You don't have to pay a penny for the next 60 days (and you can always cancel if you're not satisfied with them). So head on over here and start your free trial today!