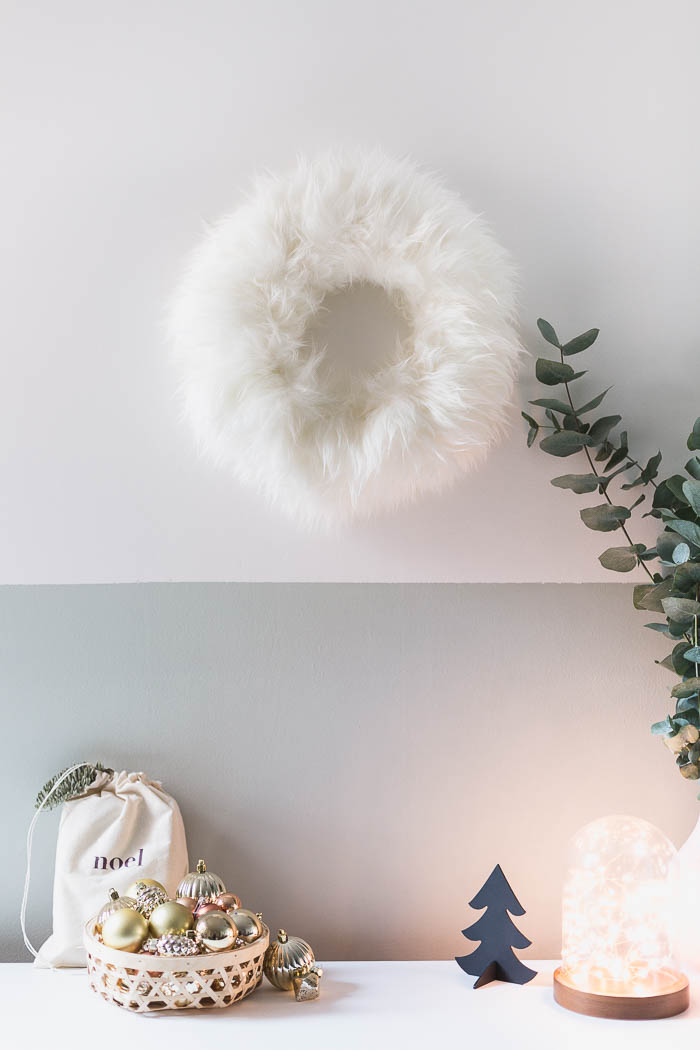 I know, I know. Really? Christmas already? But you guys! I've been planning and waiting to start my Christmas DIYs for almost a year now. There's always so much I don't get around to each year, so I put them on the list for next year. My lists get longer each year! Christmas is my favourite holiday by far. I'm not really that into my birthday or any other holiday traditions so I have a tendency to get a little overexcited about the festive period. And also (really feeling the need to justify my Christmas crafting guys) we don't have Thanksgiving here (I know a lot of you in the US wait for that to be over) so there's no other holiday getting 'in the way' of my Christmas planning. Just a straight road to those twinkly lights and roasting chestnuts.
I'm kicking things off with this furry wreath, which is so much fun and feels like a celebration of winter as much as Christmas. Meaning you can totally get away with putting it up early… Or at least that's what I've been telling myself.
Materials
Foam wreath | IKEA faux sheepskin rug | Glue gun and glue sticks | Scissors
1. We're going to cut strips off the rug along the top straight edge, going at a perpendicular angle to the direction of the fur. Cutting across the direction of the fur means we can create an even look around the wreath ring. Before you cut measure the fur over the wreath and cut an inch or two more than you need to cover it. Cut two strips the same size from the rug.
2. Using lots of glue, adhere the rug strip in place around the centre of the ring. You should be able to cover around half the wreath. The rug strip will overlap and bunch up along this line but that's ok because the fur will hide the bumps.
3. Secure the rug in place with glue along the outer edge of the wreath. Repeat these steps with the second strip of rug on the opposite side of the wreath.
You could also add in other Christmas decorations to make this more jingly. Small baubles, LED fairy lights or even some natural berries and leaves. After all Christmas is definitely time to have a little fun!