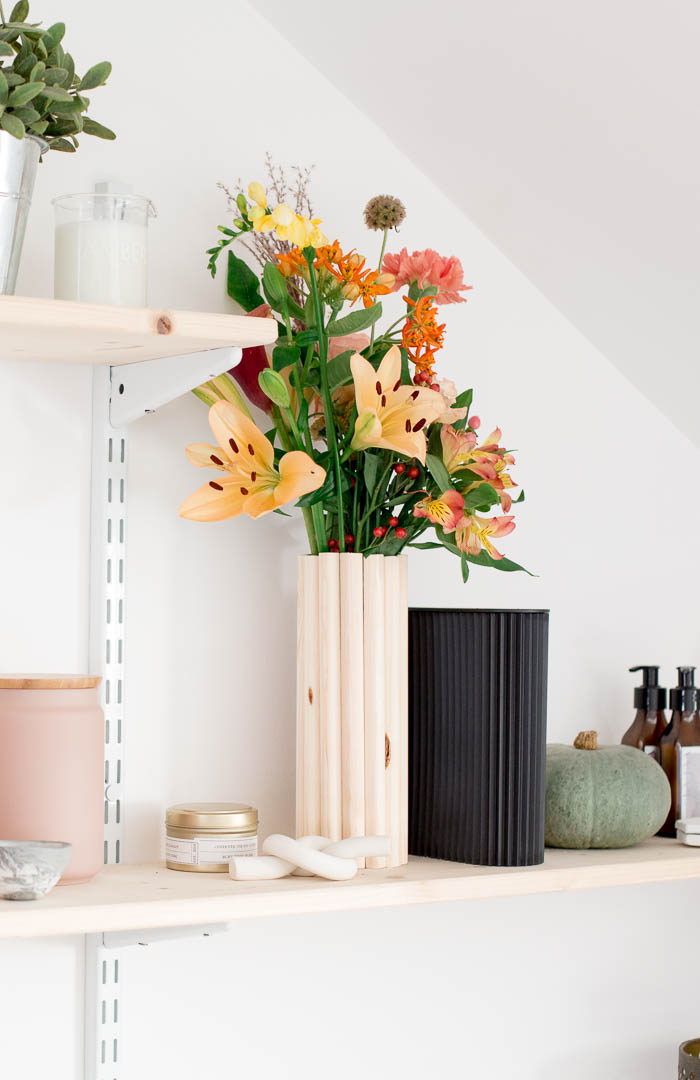 There are a lot of things I love about being a blogger and one of my favourite perks is getting given flowers. Mostly I love this because it makes me feel so special for just showing up. I don't know about you but sometimes mentally getting through the never ending list of jobs day after day feels like it deserves some sort of recognition. Being given flowers for attending an event is like, you made it through another week? Well done you! (In the least patronising tone you can manage to praise someone on something so basic).
This gorgeous bunch is from a lunch I went to with Houzz on Saturday. Not only did they wine juice and dine me, but sent me on my merry way with these floral treats, which after a weekend travelling around London made it home in almost perfect condition! And considering how many times I dropped them on the floor it's thanks to Bloomon and their sturdy cardboard wraps.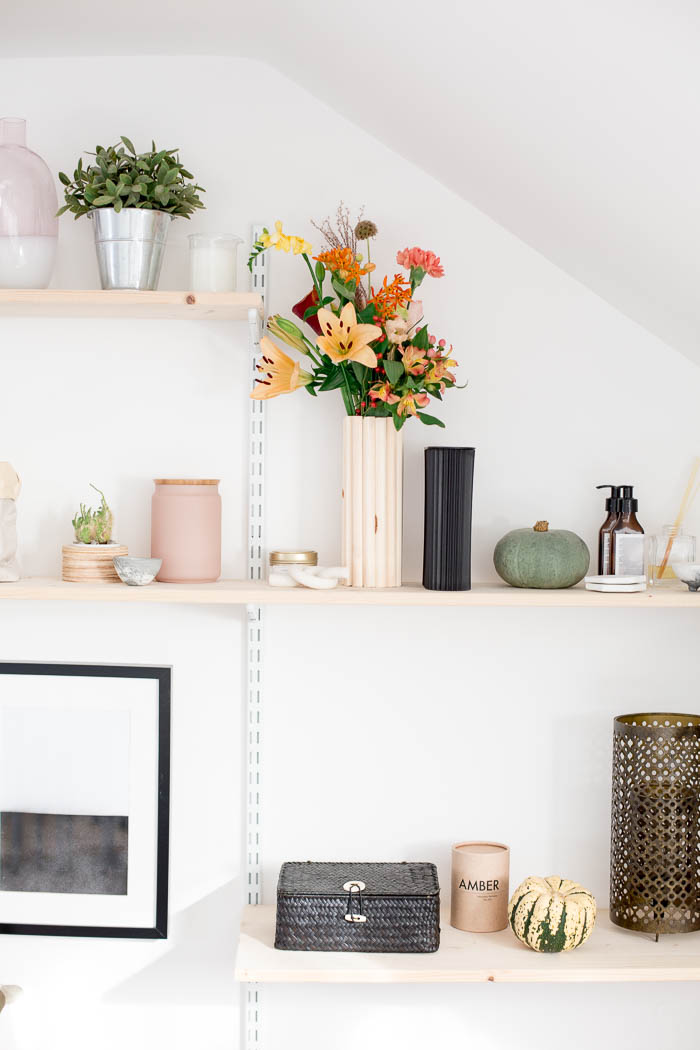 After making it back home relatively unscathed I thought they deserved some kinder treatment. And it seems I only have either oversized or mini vases and nothing in between. Being presented with the perfect opportunity for a DIY, I planned this quick vase and I love how it's turned out! The raw wood is a lovely natural touch, but I'm thinking about making another and painting it. I just need to work out which colour… Oh the possibilities!
Scroll on down for the tutorial.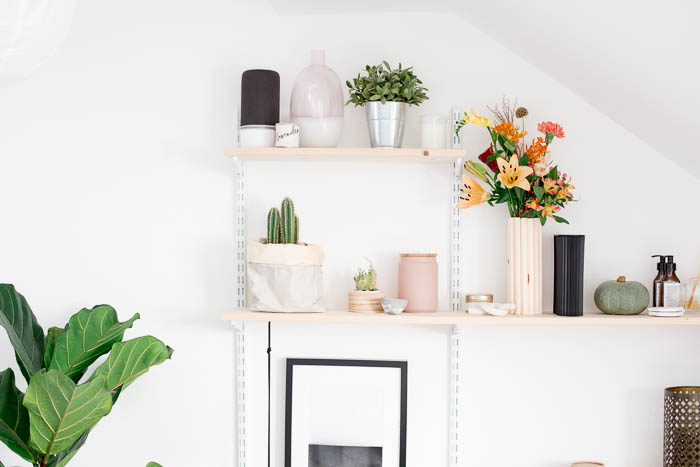 DIY Wooden Vase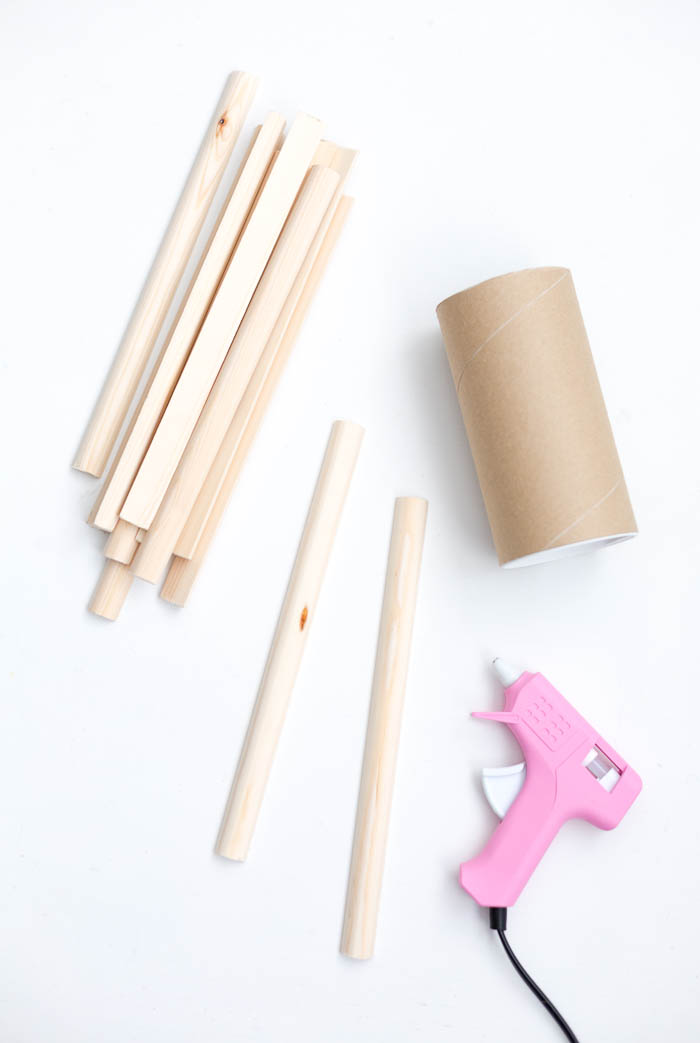 Materials
10mm half round dowel | Postal tube | Glue Gun | Saw | Glass Jar
1. Cut your dowel into 25cm lengths. Try to make these as even as possible at this point. Cut the postal tube to around 15cm. Draw a line using a set square (or something with a square edge) from top to bottom to work from.
2. Glue a length of dowel to the tube using this line as a guide.
3. Continue around the whole tube. Depending on the diameter of the tube you may need to space them slightly. Measure around the tube. If it's a number divisible by 10 then you won't need to space them. If it's just over, space them slightly more. Just under, overlap a few to make up the difference.
4. Once all the dowel is in place sand the top smooth and insert the glass jar filled with water. Remember to leave the cap on the bottom of the postal tube if you want to be able to move the vase around.
Now fill with flowers! If you're not lucky enough to have been given a bunch go out and buy yourself a bouquet for making it through another day. Go on, I say you deserve it.