After finding out I'm pregnant most people's first reaction (after the whole congratulations thing) is "you are going to make all the cute baby things!" First of all I love this. What a compliment and how sweet that it seems people 1, know me that well and 2, have faith in my ability to make things babies will love and are cute. I'm going to be honest with you now, it's pretty much been all I've wanted to do for the last 6 months. I've been fighting the urge to spend my days sewing up sweet little outfits. I want to make rattles and cushions and hats and anything else babies might (or really might not) need.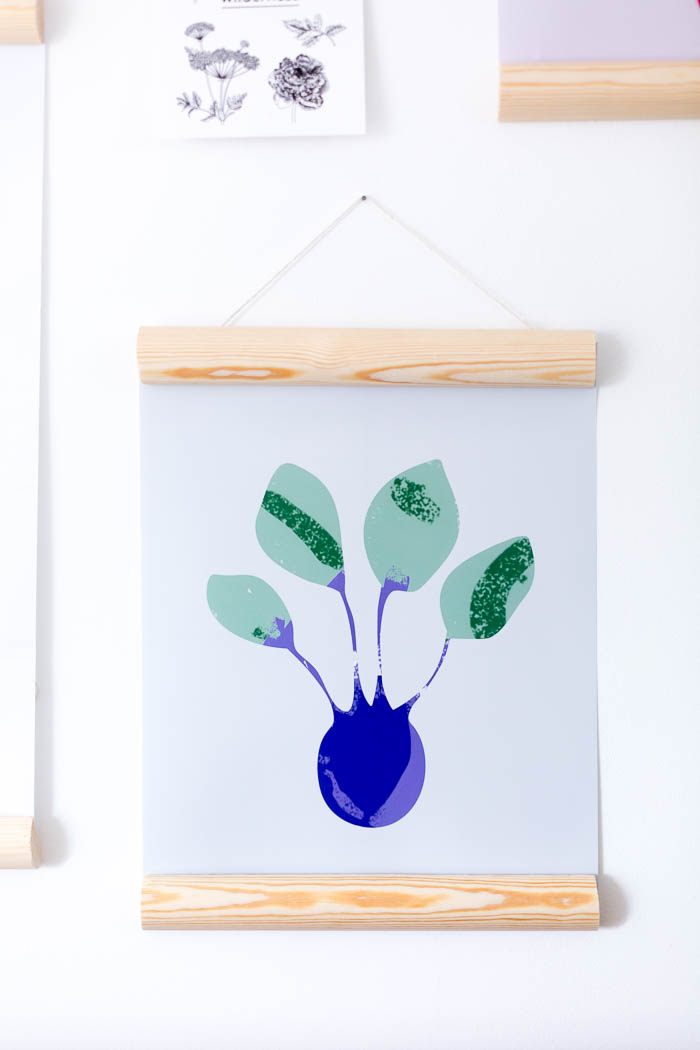 But up to this point I've restrained myself. Partially for my own sanity as well as yours, but today I may be opening up those floodgates. Hopefully in a way everyone can get on board with. I've collaborated with Mixbook to create some cute veggie pics for our nursery. I designed the images and they sent me these beautiful poster prints to frame any way I wanted. And of course, I went DIY. This is my first DIY for the nursery but its one that you can use anywhere in your home. This DIY is particularly useful if you're trying to decorate a wall in an attic space or any room with a slanted roof. I've made these frames adjustable, so when you come to arranging the pictures you have more control. I'll be sharing all my tips for arranging a sloped picture wall in a post later this week so make sure you follow the blog if you're in need of a few helpful pointers!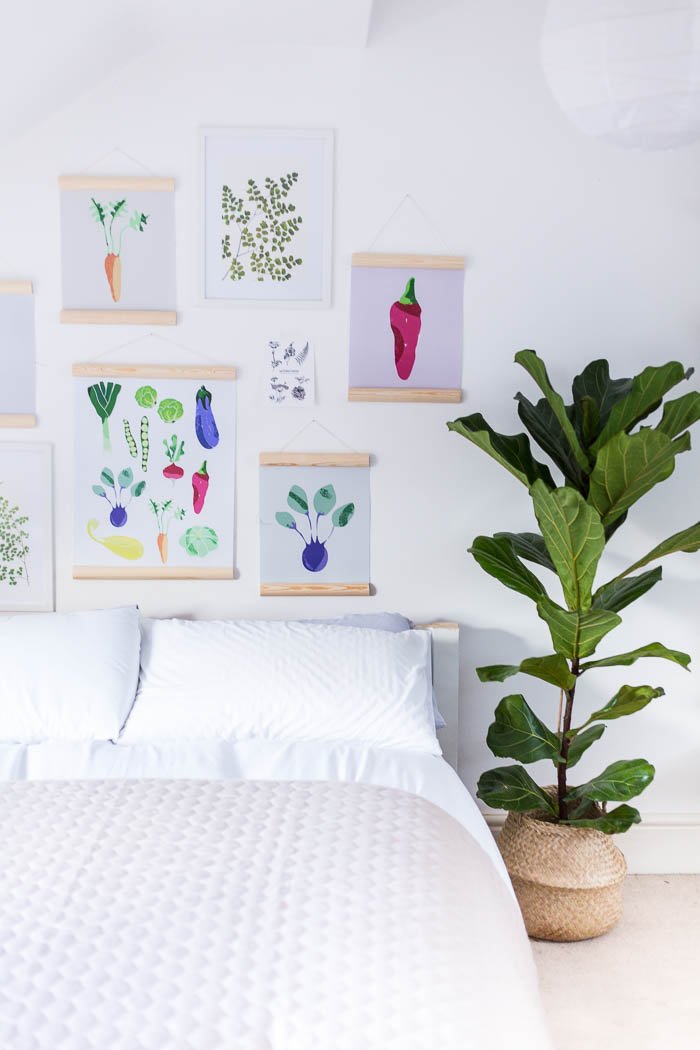 How to Make DIY Half Circle Picture Frames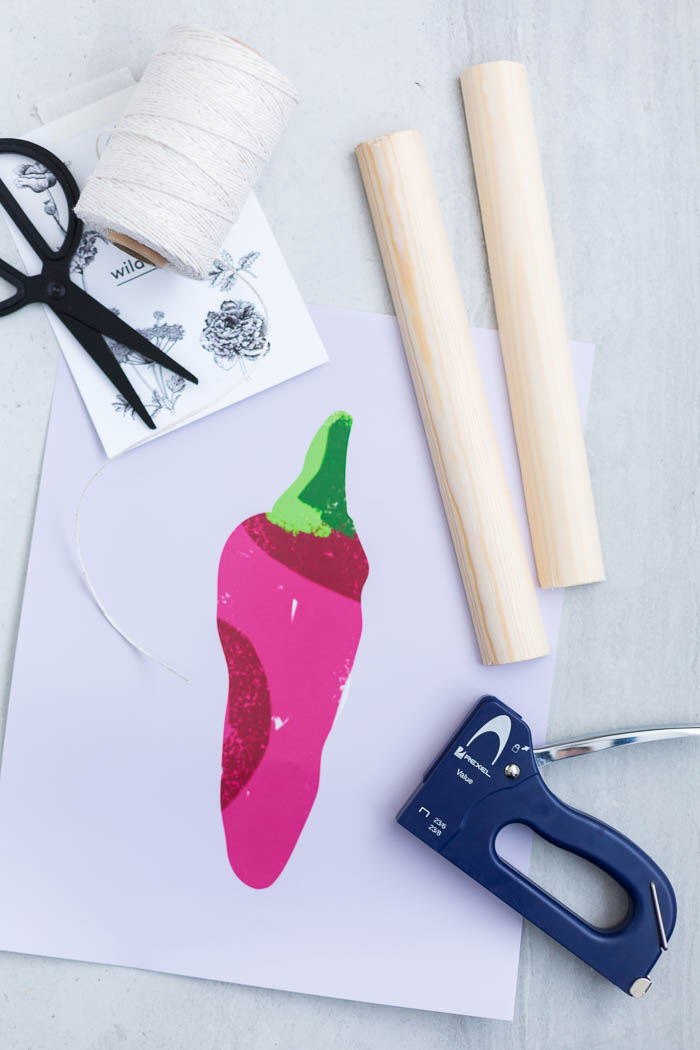 Materials
Half Round Wooden Dowel
Cotton Cord
Staple gun
1. Measure and cut your pieces of dowel to fit along the top and bottom of your pictures. Sand the ends and any rough areas.
2. Line them up with the pictures and turn them to face down. Staple along the back of the pictures over the flat side of the dowel. At the top of the picture staple over the ends of a length of cord. You can pull these into position and knot in place to secure.