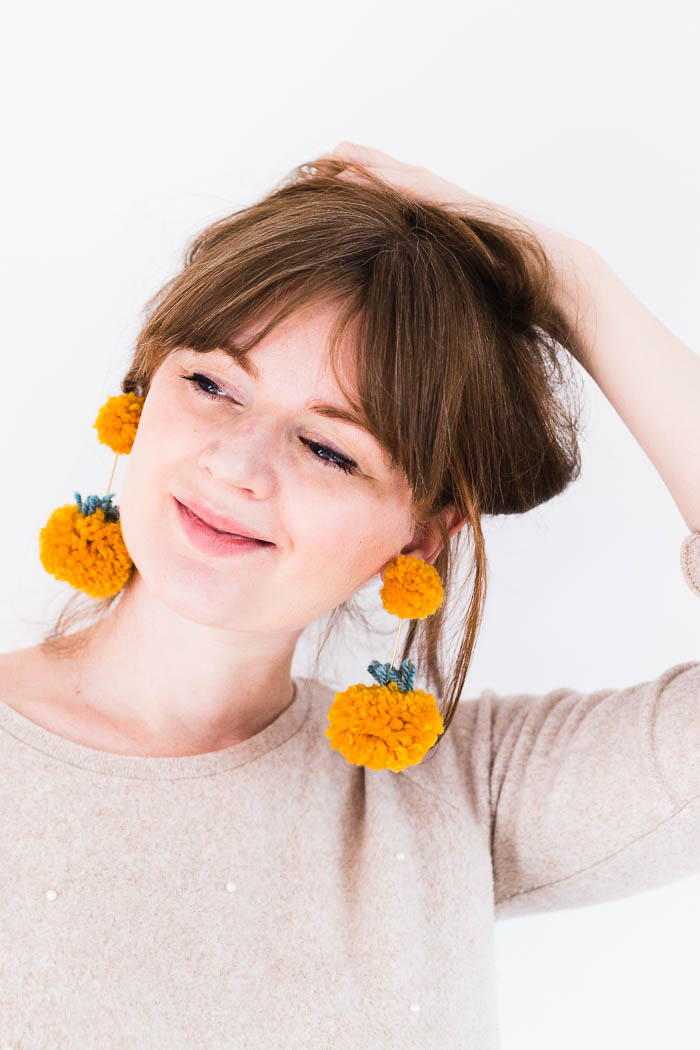 The pumpkin love continues today on the blog. So who here doesn't want to rock Pom Pom earrings at the moment? Yep no one (sorry if you just raised your hand but I'm going ahead with this line of thought anyway!) And just to make them even more on trend for the season I've given them a gourd makeover! Big and bold earrings are definitely having a moment so don't be afraid to wear these just because. You don't need Halloween to pull off pumpkin accessories, no, no, no. But if you are more shy about your pumpkin love then these are a really fun way to nod to the spookiest of holidays without going all out.
Best of all, they're cheap, easy and quick to make. Three out of three!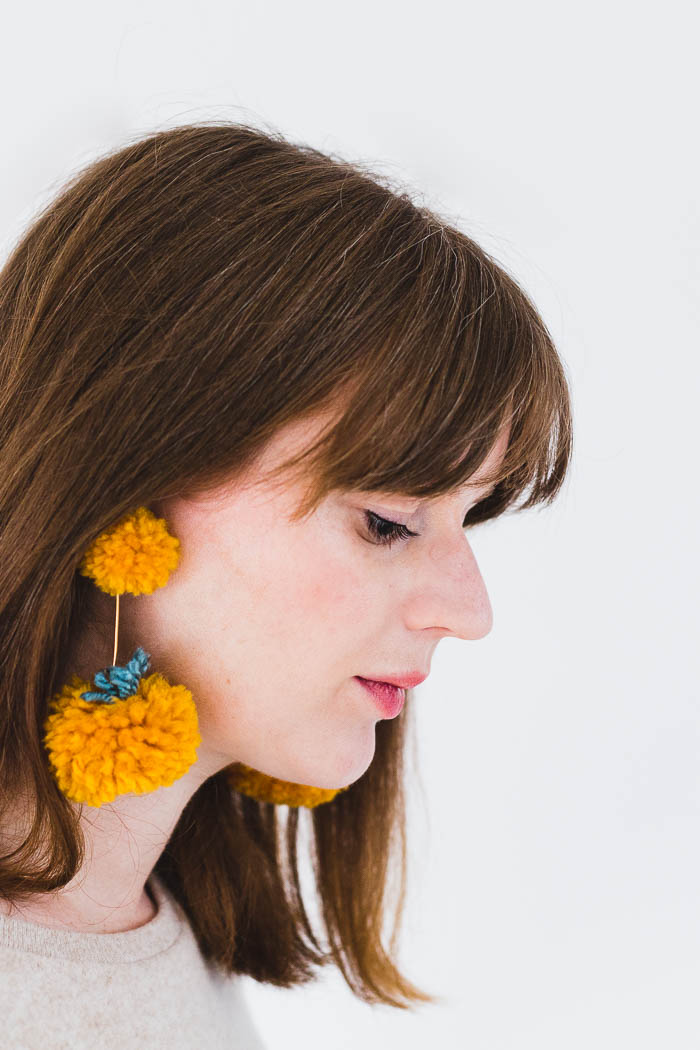 Materials
Orange & Green Yarn | 1.5mm Wire | Earring Blanks | Strong Glue | Scissors | Round Nose Pliers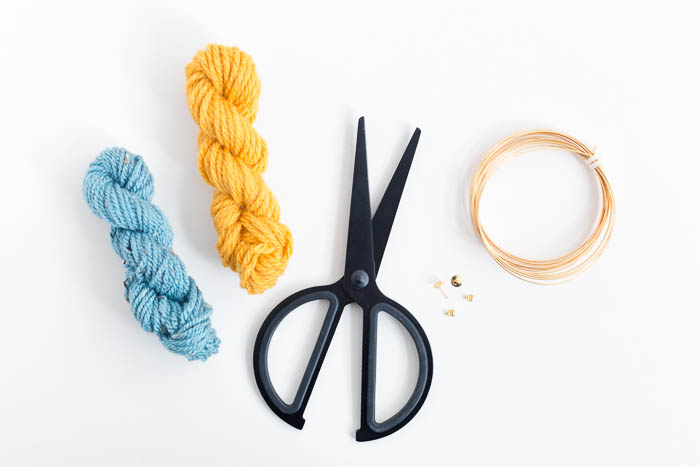 1. Wrap the green yarn around your fingers loosely 5 times. Cut off the excess then wrap the orange yarn over the green until you have enough for a small pom pom.
2. Cut off the tail of yarn and wrap it around the middle of the loops into a tight knot. Cut around the edge of the loops.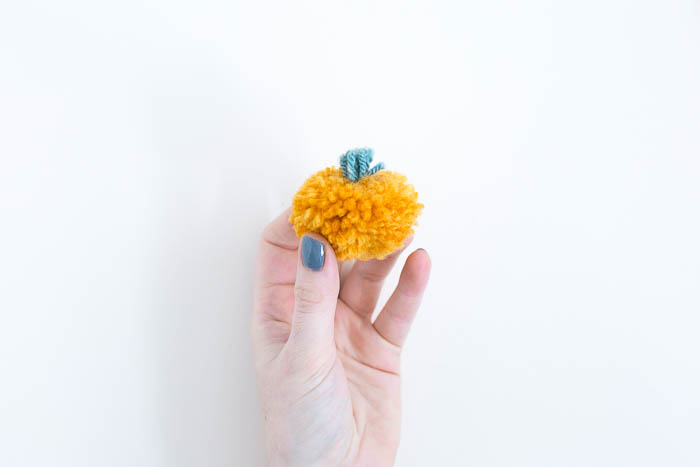 3. Trim the pom pom down, cutting the orange yarns into a pumpkin shape. Leave the green yarn long at the top to poke out as the stalk.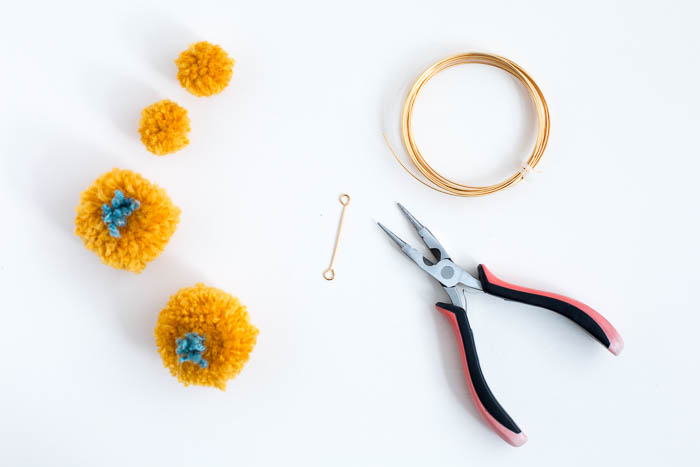 4. Cut off a piece of wire around 2″ long and straighten with your fingers. Turn a loop at both ends of the wire with your pliers.
5. Open up each loop a little and hook it onto the yarn wrapped around the middle of each pom pom. Close up each loop as close as you can. Add a dab of glue to the earring blanks and press this onto the centre of the small pom pom. Leave to dry.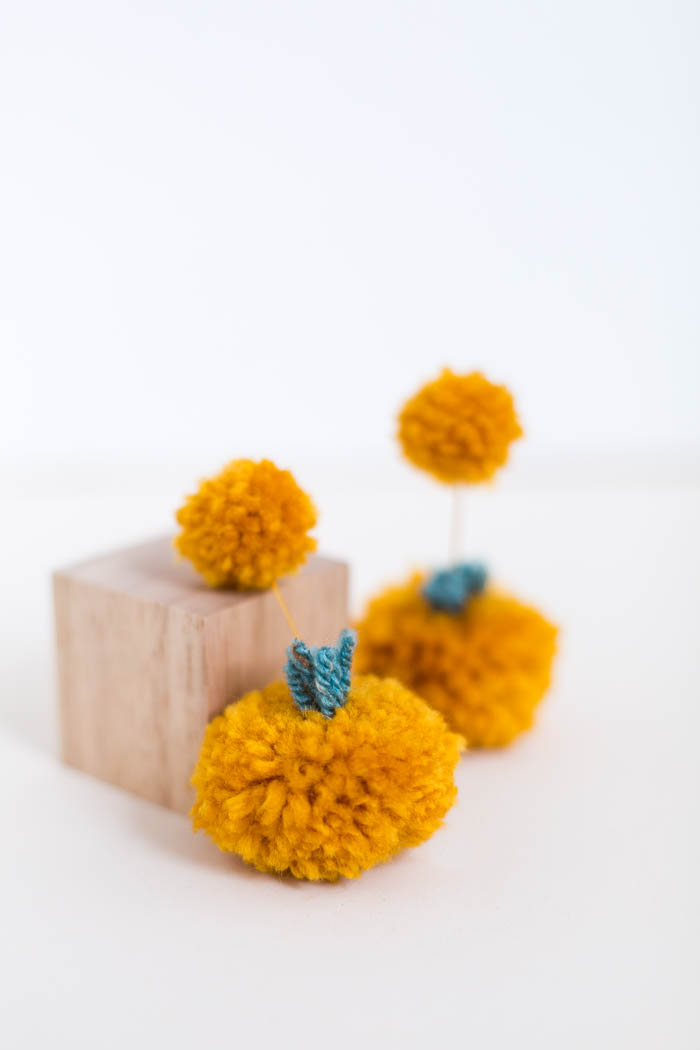 Are you dressing up for Halloween this year? I've been looking at costumes for pregnant women online and they're hilarious! I might need to give this one a go…