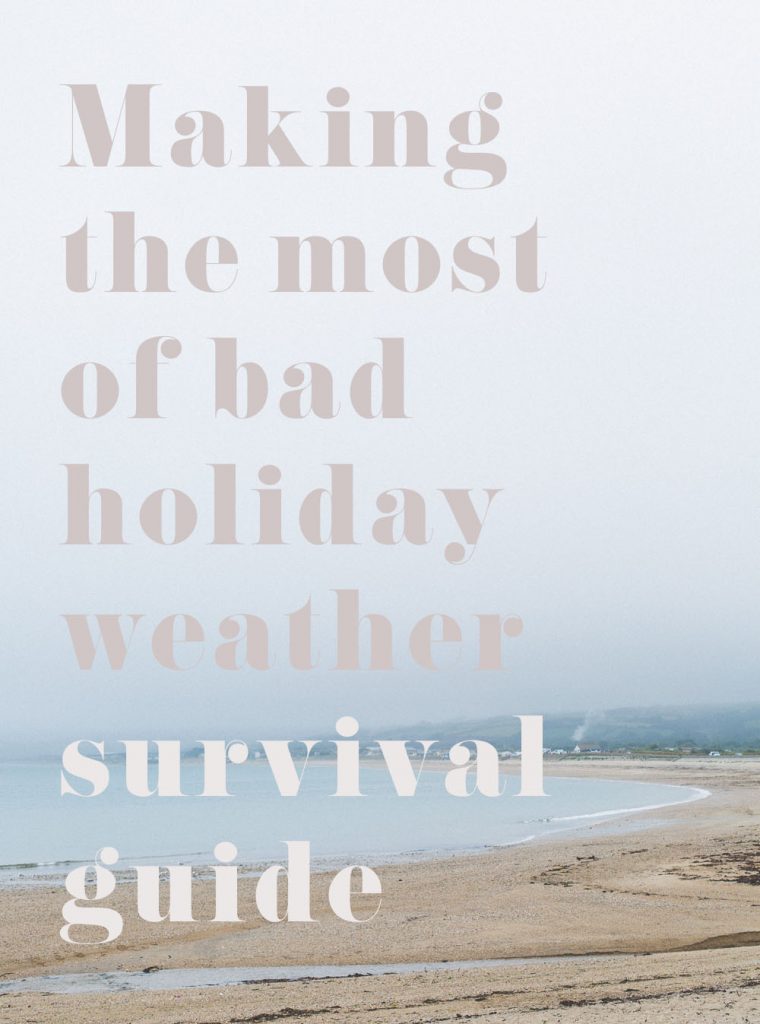 If you follow my Instagram stories you might have seen our recent trip away to St Ives. Or you might have noticed the distinct lack of photos on our holiday. Unfortunately, it was, as my friend Hannah called it, the spam sandwich of weather situations… and we got the spam. It's hard not to be incredibly jealous of everyone who went on holiday the week before and the week after. Both weeks were sun filled, while on the only holiday we've had in over a year we spent four days mostly sheltering from the almost non-stop rain. To make matters worse a seagull stole my Cornish pasty (bad in so many ways – I never want to be that close to a seagull again!) and I lost every single game of pool we played.
But I guess I have to try hard not to be ungrateful that we got a holiday at all and just hope that someone from a hotel/travel company/airline is reading this, takes pity on me and whisks us away to a sunny spot with a pool (a girl can dream). And until that happens I can share with you how we made the most of our rainy holiday with this Making the most of bad holiday weather survival guide.
My rain coat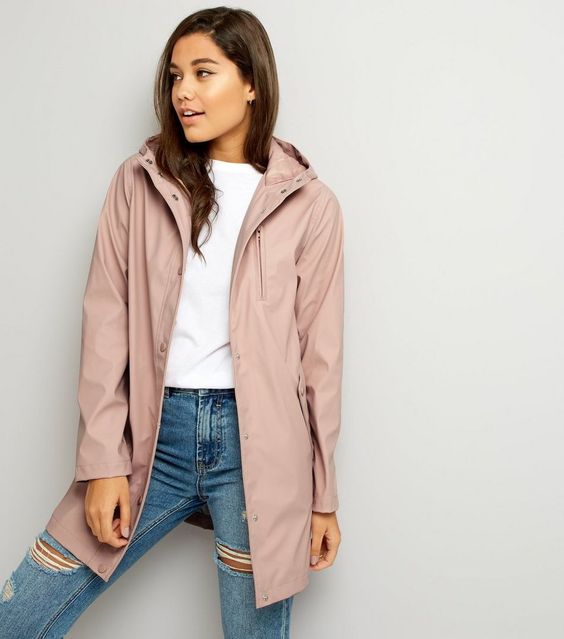 Most of the time the rain was pretty light and didn't require any heavy duty waterproof clothing. But we didn't want to carry umbrellas around (considering the small streets were busy with fellow umbrella toting tourists) so I wore a raincoat that was more fashion focused than purely practical. Since buying this matt blush anorak I've basically lived in it (we are in the UK after all) and I've had so many compliments! It's not hard to see why. You can get it right here.
Take extras
Before we went away me and Al had a conversation about our packing habits. He, unusually, takes on a minimalist approach packing only the bare essentials, while I am more of a Scouts honour/entourage diva. Basically, always be prepared by taking everything you own kind of girl. Which can seem extreme for a four day holiday but has its pay offs. Namely in socks.
Yes, he laughed at me packing 8 pairs of socks for a beach holiday but the shoe (and sock) was on the other foot once I got to change into fresh, clean socks after a day wandering around in the rain. Of course, I had extra shoes as well. Moral of the story? Pack more of everything!
Games
Because when you're sick of fighting the weather (and your other half has run out of socks) you might just need to order in and spend an evening entertaining yourselves. Travel games are not only cute (does anyone else get too excited about mini things?), they don't take up too much space and can be extra fun playing as an adult, with the added benefit of wine.
Local knowledge
Find out as much as you can about the surrounding area. Where are the museums, theatres, cinemas, shopping areas etc? Check up on local transport times or make sure you have your sat nav ready to go. Make day trips out of these destinations and research outdoor activities as well just in case of a lucky sunny break.