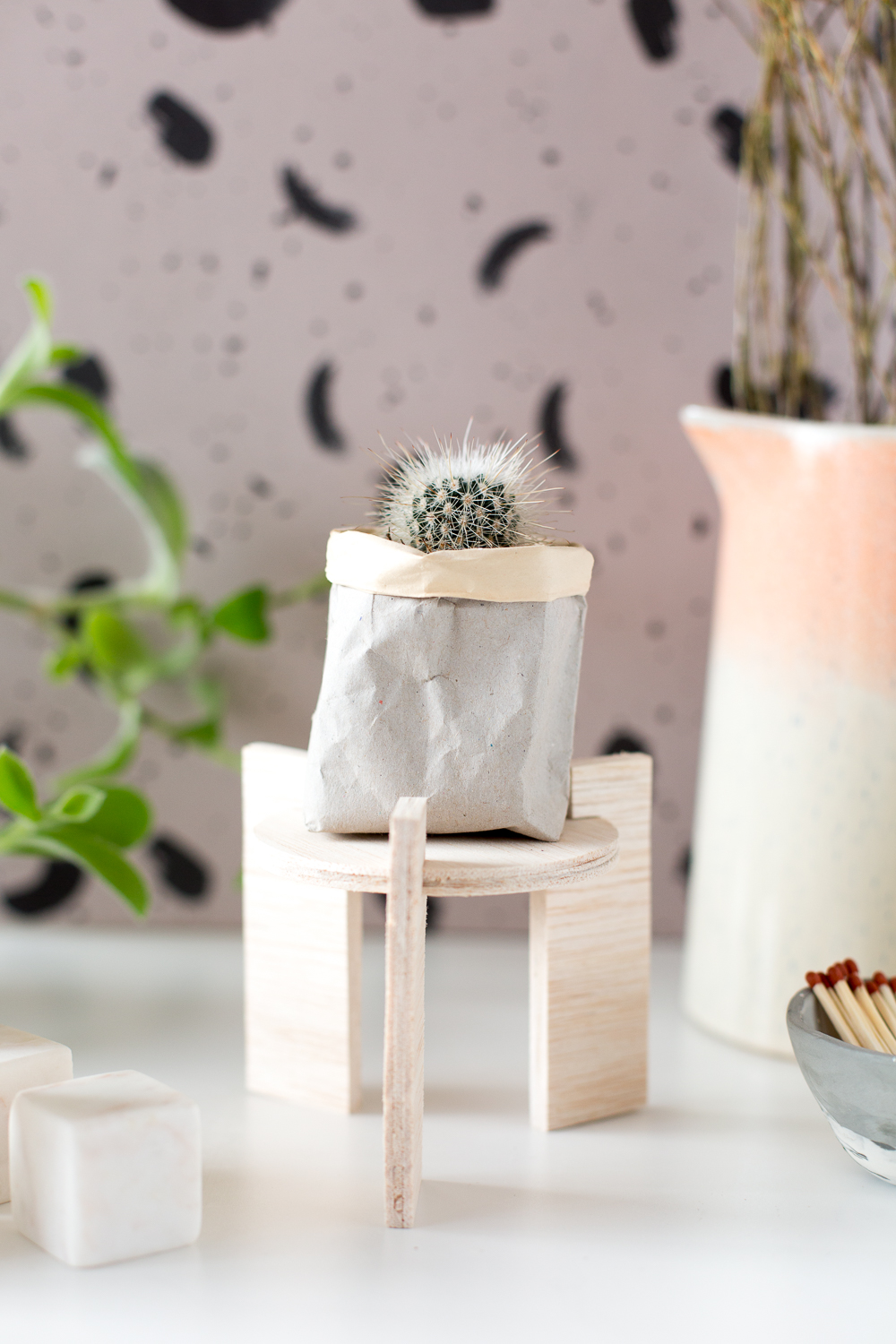 If you're anything like me then you can never have enough plant pots, stands and general greenery accents. I've made many before including one of my favourites from balsa wood. I've got to say I love working with this amazing material. While looking every bit as gorgeous as natural wood, it's about a thousand times easier to work with. Instead of a saw, you can use a craft knife. You can easily cut, sand and shape the wood, and layer it up to create strong and secure structures.
I've made this stand just big enough to hold my favourite little cactus. I still love these paper plant sacks I made and this combination is the perfect pairing don't you think?
Materials
2mm balsa wood sheets | Template | Pencil | Craft knife | Sand Paper | Glue gun
Instructions
1. Print out the template and cut out both of the shapes. Place the circle over the sheet of balsa wood and draw around it. Cut out the circle with a craft knife. Do this three times.
2. Glue the three circles together, pressing firmly to create a solid surface. Sand the edges to create a smooth line.
3. Draw around the rectangular shape a total of 9 times. Cut these out with the craft knife and sort into three piles of three. Glue them together so you have three thicker pieces and sand the sides to create even edges.
4. Place the circle piece into the gloves. Dot a small amount of hot glue to hold them in place. (If you need to make the gap larger by sanding).
You can make these larger or smaller depending on the size of your balsa wood and plants. Just scale up the pieces. If you're going much bigger you'll need to cut and glue more layers to strengthen the wood.