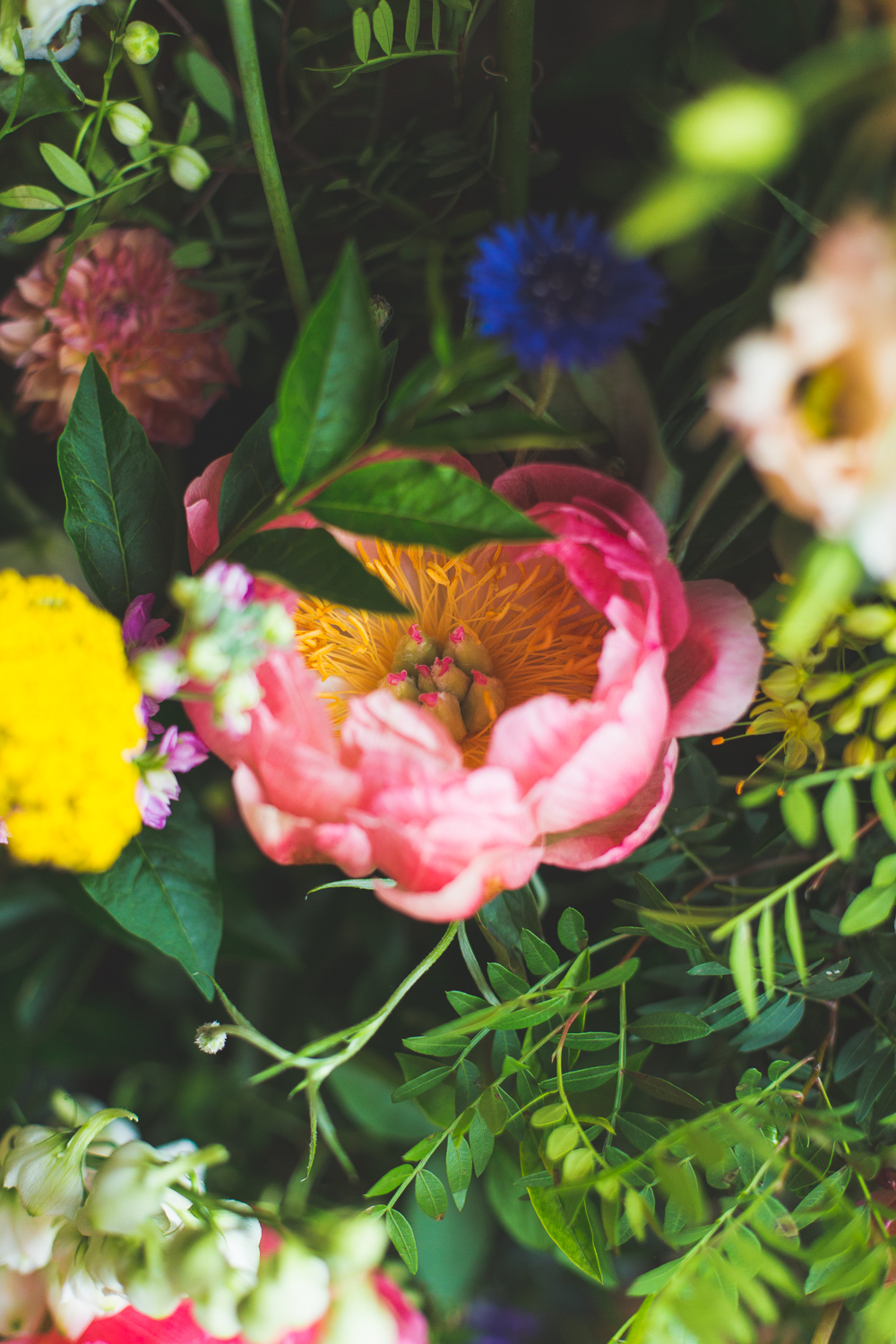 It feels like I've spent half my time this summer rushing around to and from events. It's always lovely to be invited of course, but living outside of London means I end up coffee in hand, falling spectacularly (true story… I didn't spill a drop of coffee though) while running for busy trains (at ungodly hours) with commuters just staring at me as they walk past… Which is why my stay at The Shed with Weekend:IN last week was such a welcome change to the usual rush of day events.
An overnight stay in a beautiful barn conversion, surrounded by motivated, successful business women was refreshing and inspiring in equal measures. Hearing stories about how businesses are born and become successful are always a joy to listen to. The passion behind new business ventures is contagious and I came away with way more than just an awesome goodie bag!
Floral arrangement by Wilderness Flowers
Exploring scents with La-Eva
I got to put this creative motivation to good use over the two days. Being surrounded by beautiful flowers, products and landscape gave me the opportunity to experiment with my camera and practice my own photography. It's been a while since I took photos without a specific purpose (or deadline) so this was a real treat.
But the real value in spending time with like-minded people is in the support and friendships made over pyjamas (thanks Yawn) and mood boards. Sharing more than your Instagram handle really gives you a chance to connect, which is way more difficult to do over our busy social media schedules. It's in these genuine encounters that you feel less alone, especially as a someone who works from home or on your own.
Thank you Weekend:IN!
Cocktail making with 6 O Clock Gin
Pom Pom headband making with Ollie Quinn (and my new favourite pair of sunglasses!)