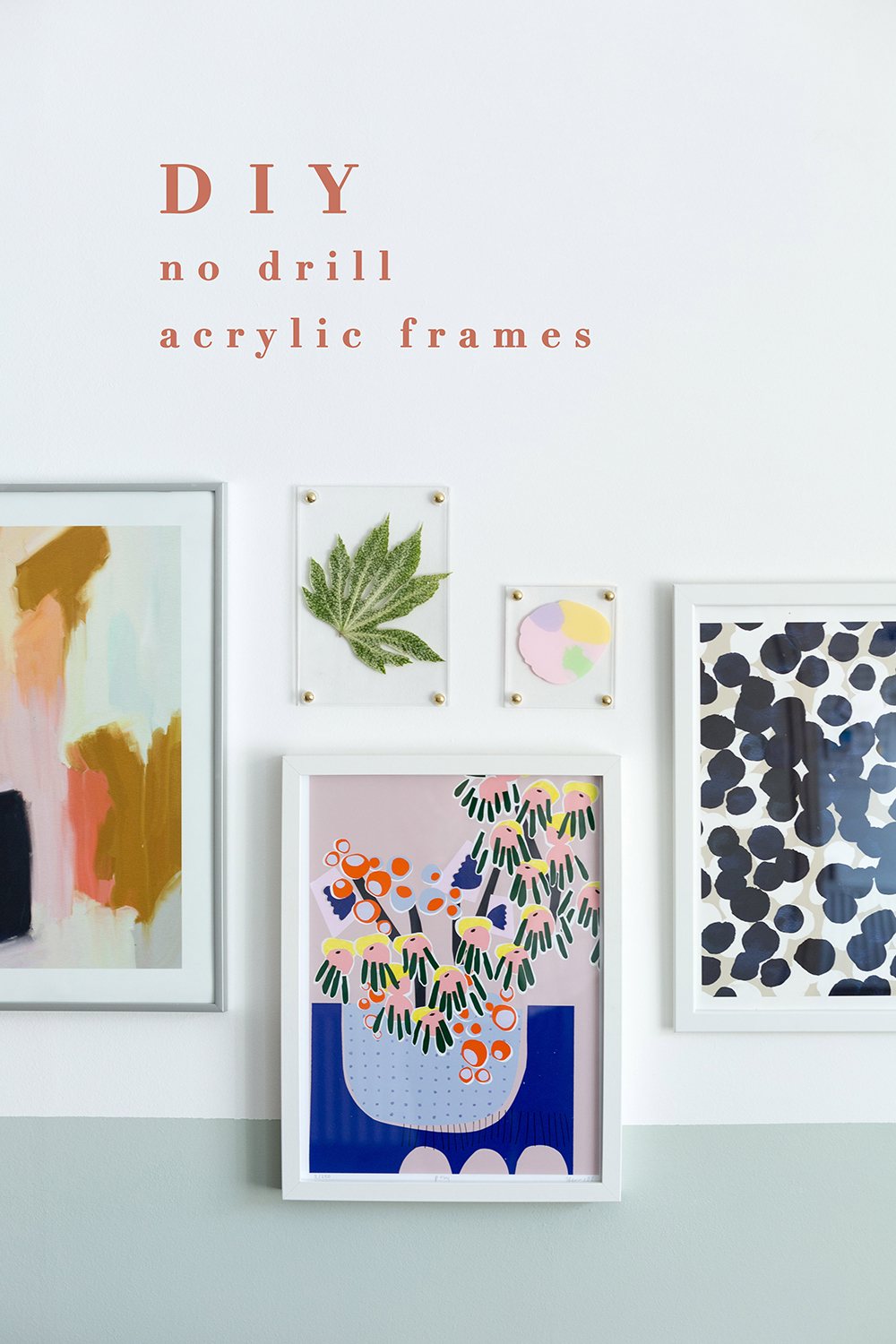 Finding artwork for my living room walls has been arguably the most difficult part of the whole room makeover. And to make things worse I naively thought it would be one of the easiest. Looking at a blank wall and trying to envision exactly what I wanted to fill it with was a task that just got harder and harder the more I thought about it. What colours did I want? (Did I even want colour?) Did I want lots of smaller pieces or a few large statement pictures (or a combination of the two?) Did I want to DIY? Print out photos? What frames do I want? This list goes on until the questions merged into a general feeling of eugh… every time I thought about getting it started.  
But in the end I put my big girl pants on, bit the bullet and picked out a single piece of art.  Of course the first piece is the hardest. It's like writing on that first page of that brand new notebook. Everything is so fresh and clean that any mark has to be perfect! But once I'd finally got over that (first world) hurdle I was on a roll…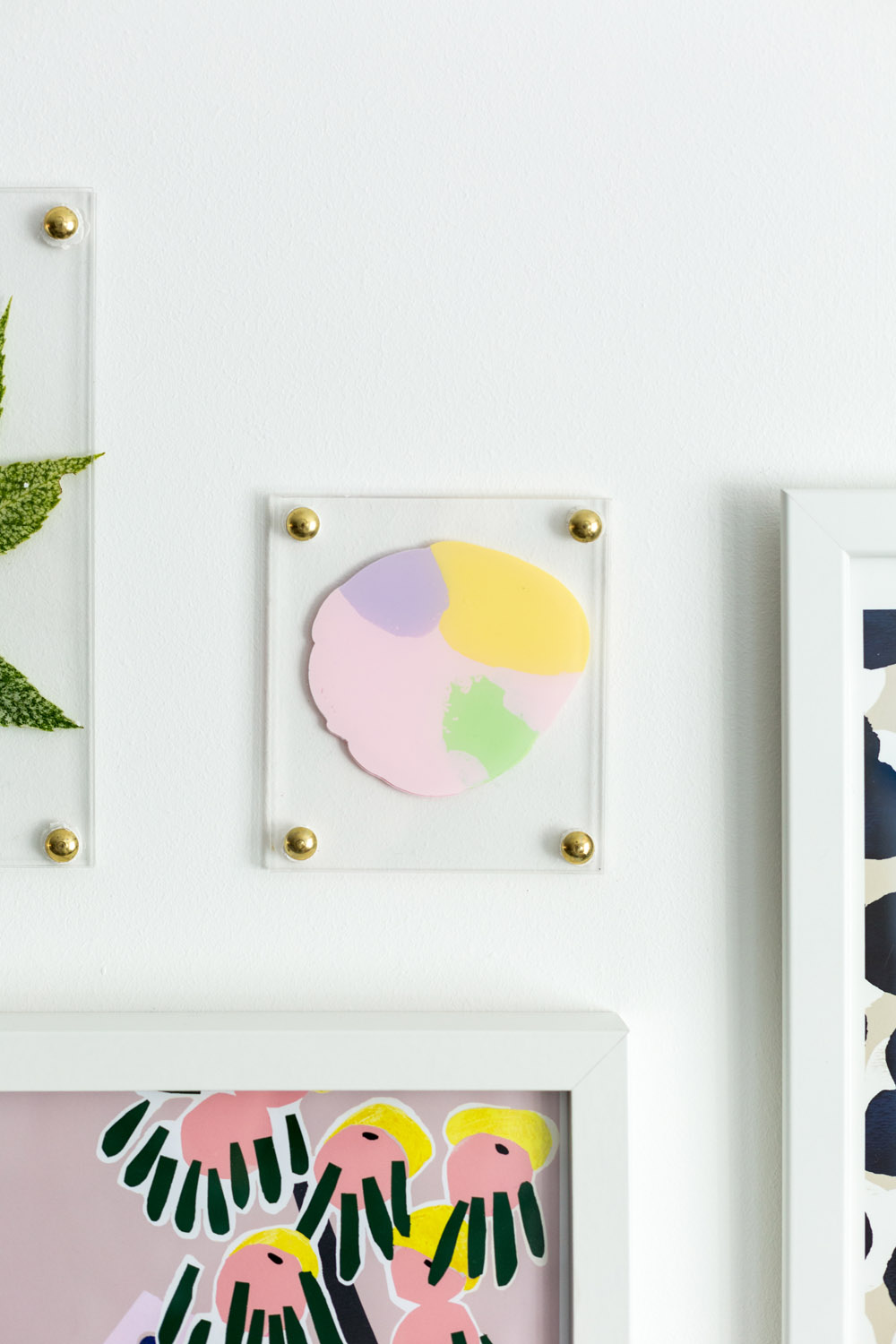 Well, I say roll. More like a steady meander. I found a couple more pieces of art and decided to make these the basis for the wall. After having a bit of a moment in IKEA, deciding I did not need a trolley (because I was only buying frames of course… of course not), I ended up carrying half of the marketplace back to the frame section to swap my black frames for white and silver. Which I'm actually really glad I did now. I love black frames but I think they are suited more in a symmetrical or ordered composition. These lighter frames are easier to play with and work better with the DIY elements of the wall. Like these no drill acrylic frames, I made with help from Sugru Mouldable Glue!
Materials
3mm A5 Acrylic Sheets x 2 | Sugru | Thumb Tacks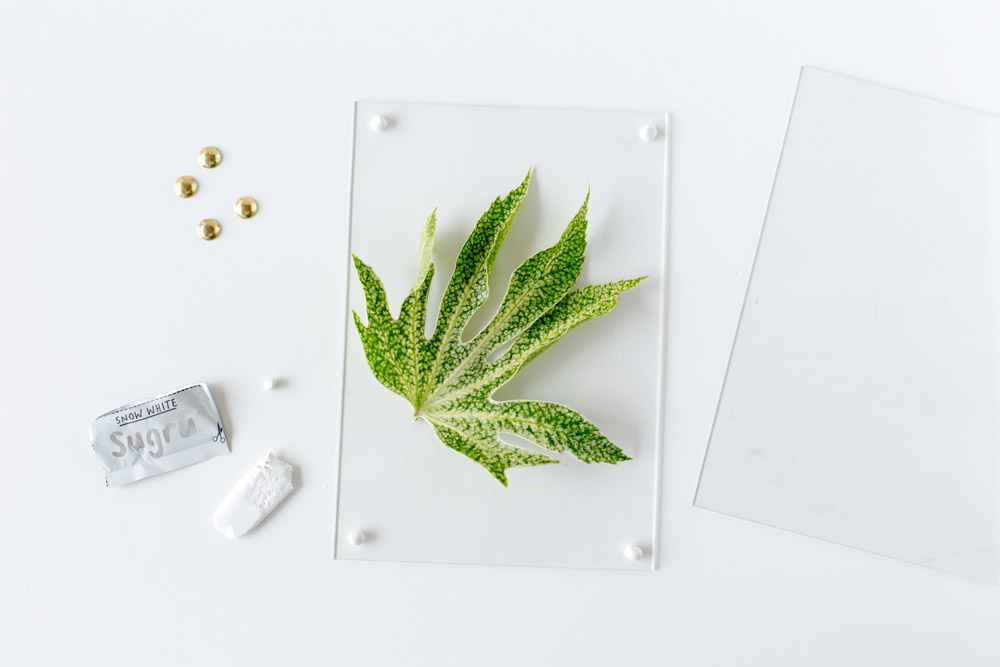 1. Place one sheet of acrylic in front of you. Place your leaves/feathers/images/paint blobs on the surface leaving a space at each corner for a small, pea sized piece of Sugru. Cut open the packet and roll up each piece of Sugru placing one in each corner.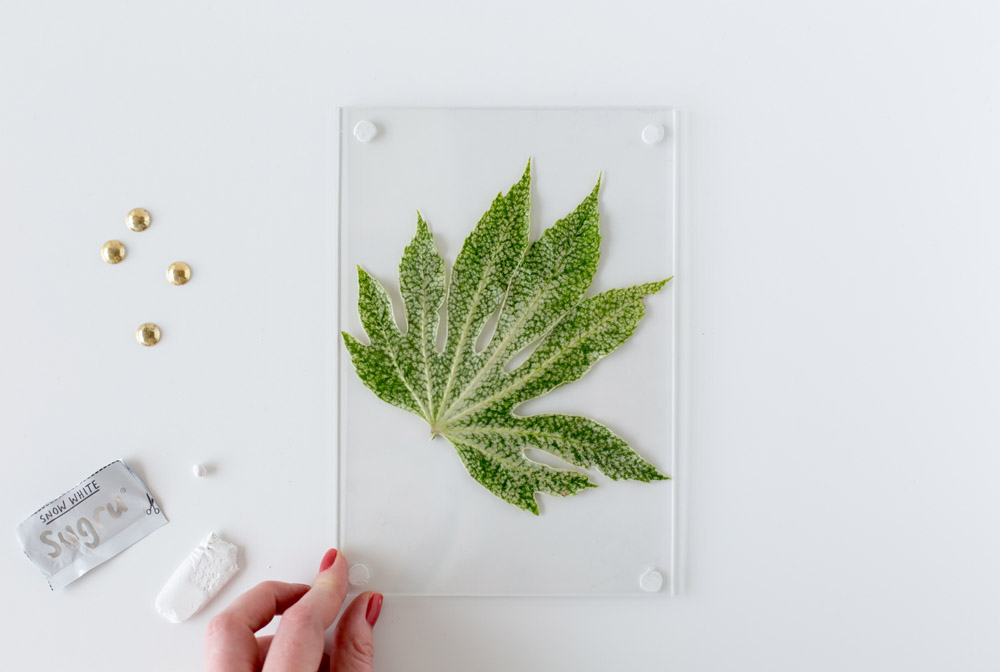 2. Press the second piece of acrylic into place making sure each corner is pushed securely together.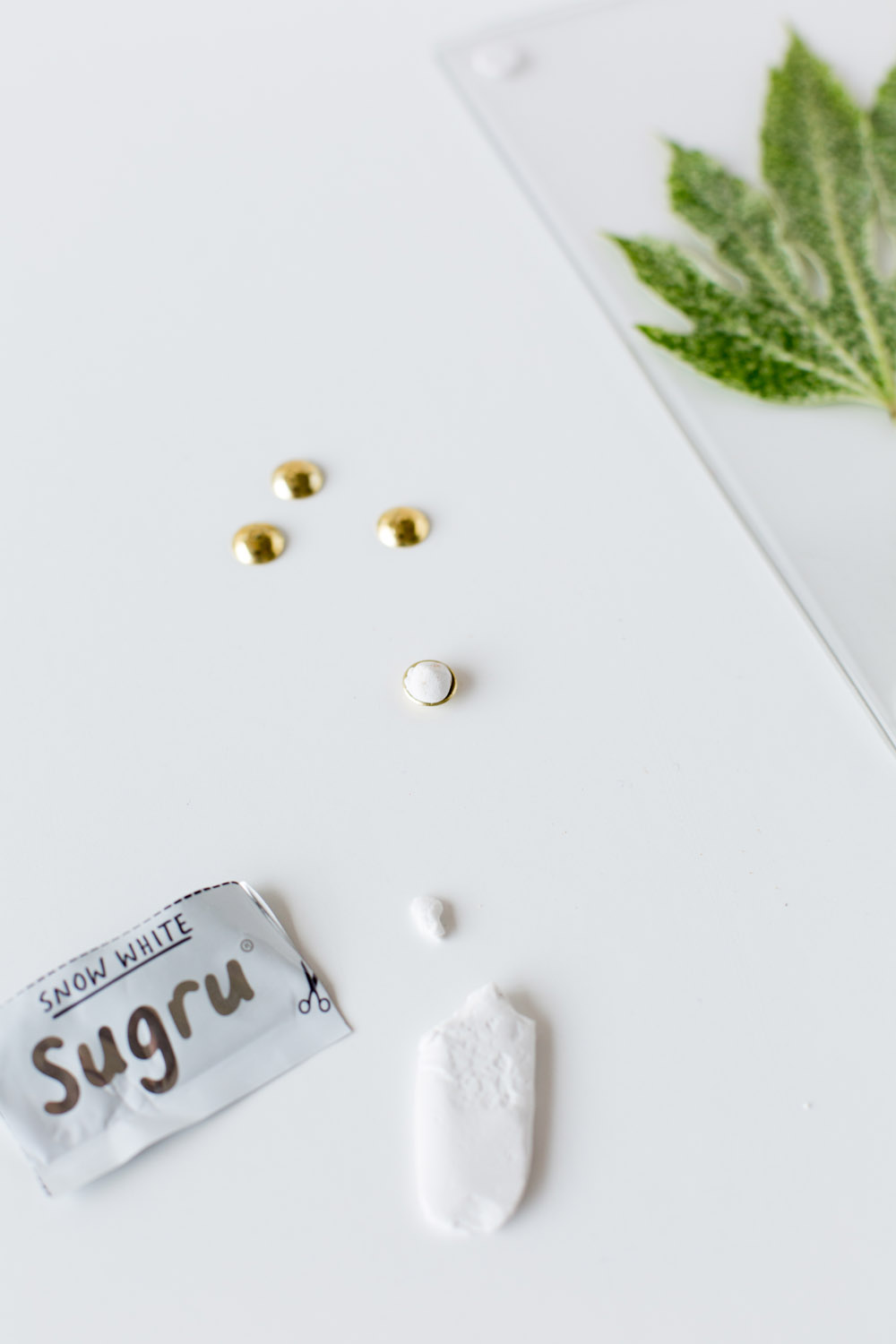 3. Using strong cutting pliers cut the sharp spike off the thumb tacks as close to the metal cup as possible and fold the excess into the dome. Place another piece of Sugru into the cup, filling it.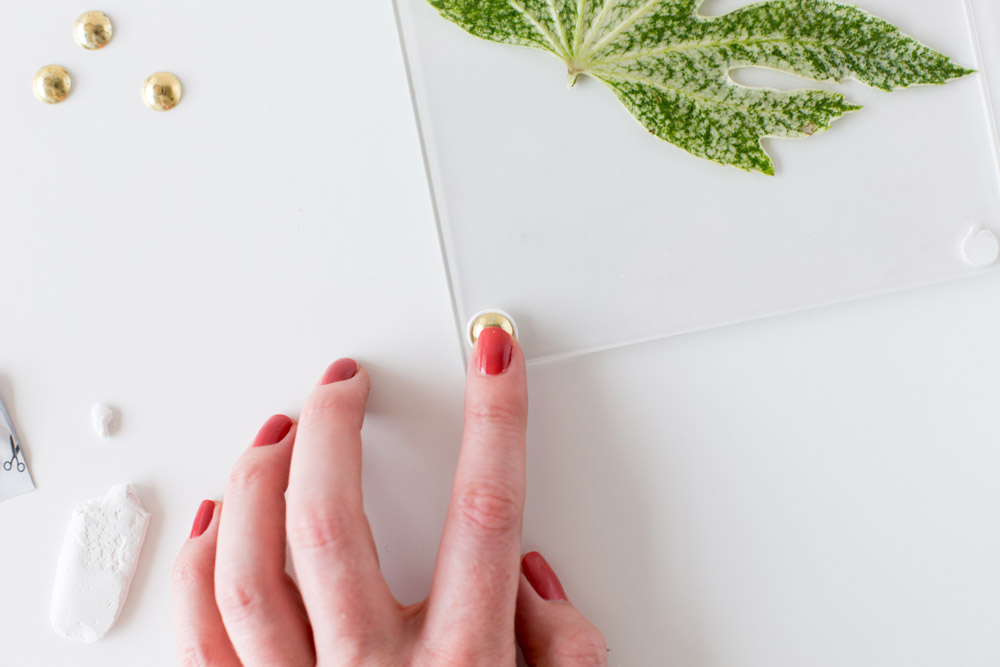 4. Press the thumb tack over the top acrylic piece covering the Sugru in the corner. You might even want to leave the Sugru showing and make a feature of it – it comes in 10 colours. If you do decide to cover with tacks, remove any excess Sugru that is squeezed out of the dome.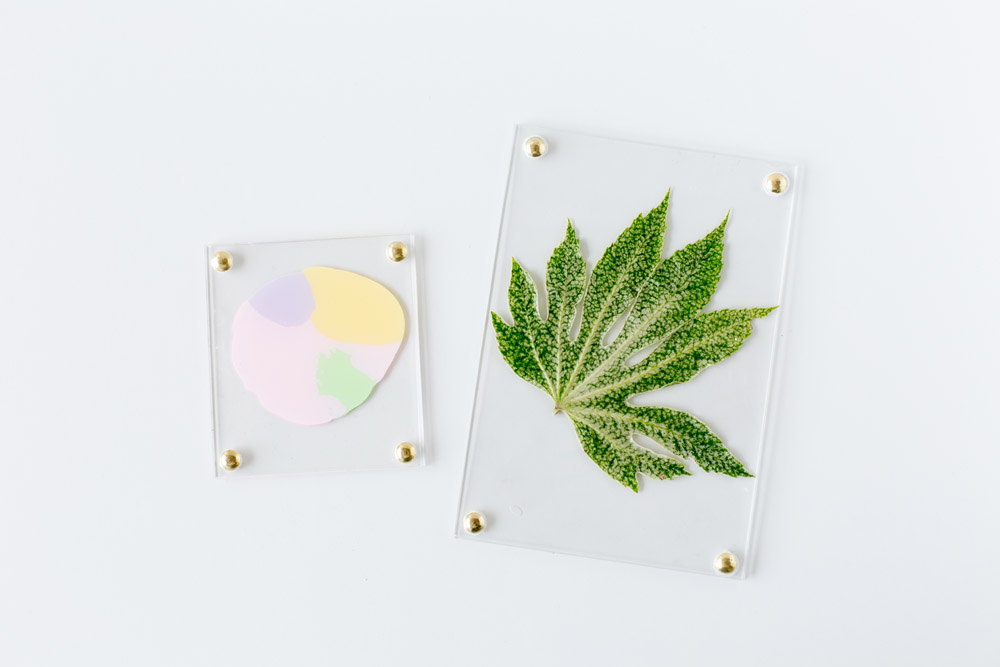 5. Repeat this process for all four corners and leave for 24 hours to set. Using another packet of Sugru fix the frames in each corner to the wall. Leave for another 24 hours and your frames will be set.
I've used a found leaf and some paint splodges to decorate my frames. The great thing about these frames is that you can easily open them up and change what's displayed inside them. Just cut through the Sugru with a sharp knife (carefully!) and remove any excess with your fingernail. Then open up another packet and repeat the steps.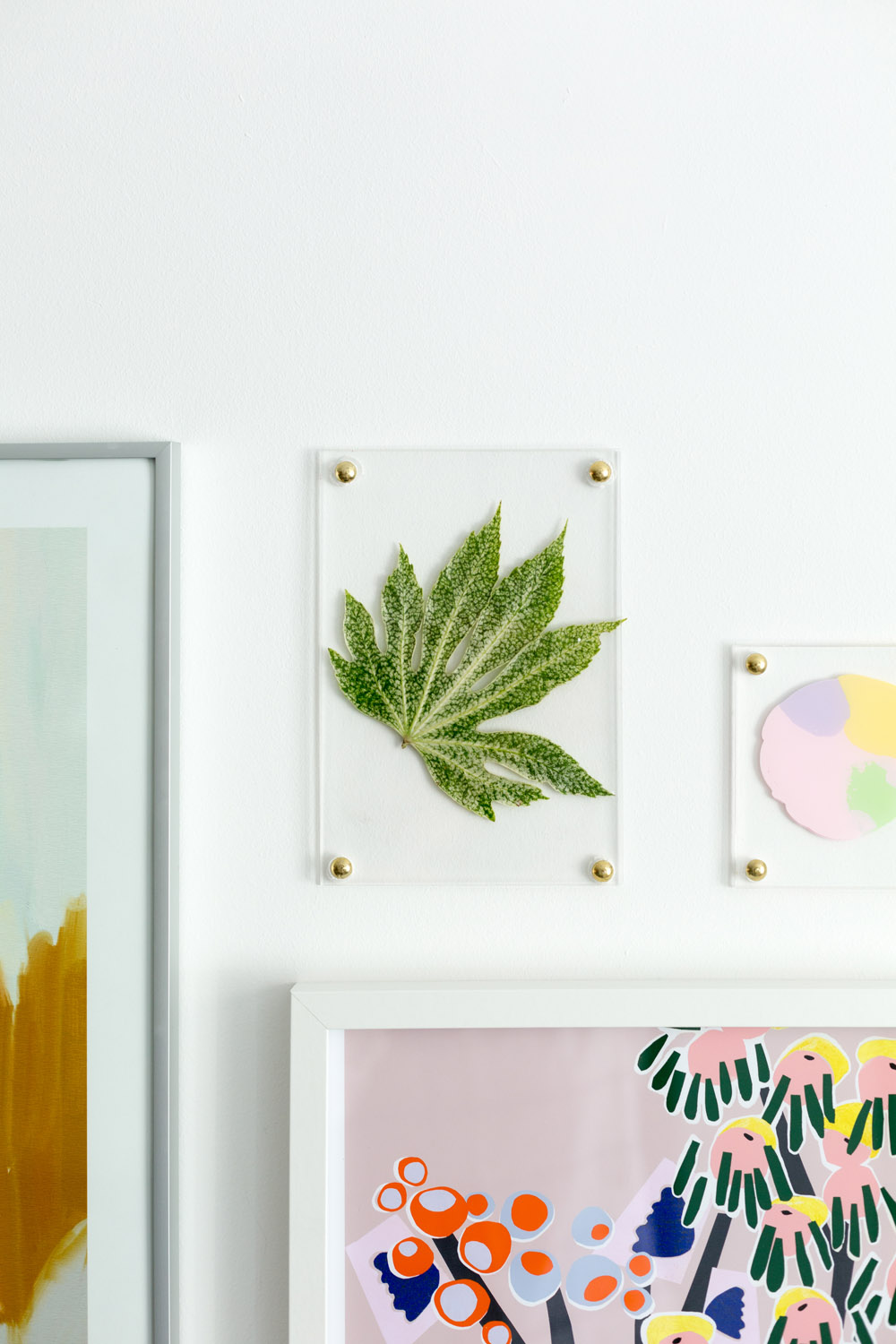 If you haven't tried Sugru before it's worth signing up to their newsletter here for more DIY inspiration – you can also get 10% off your first order. Let me know if you love it as much as I do!