The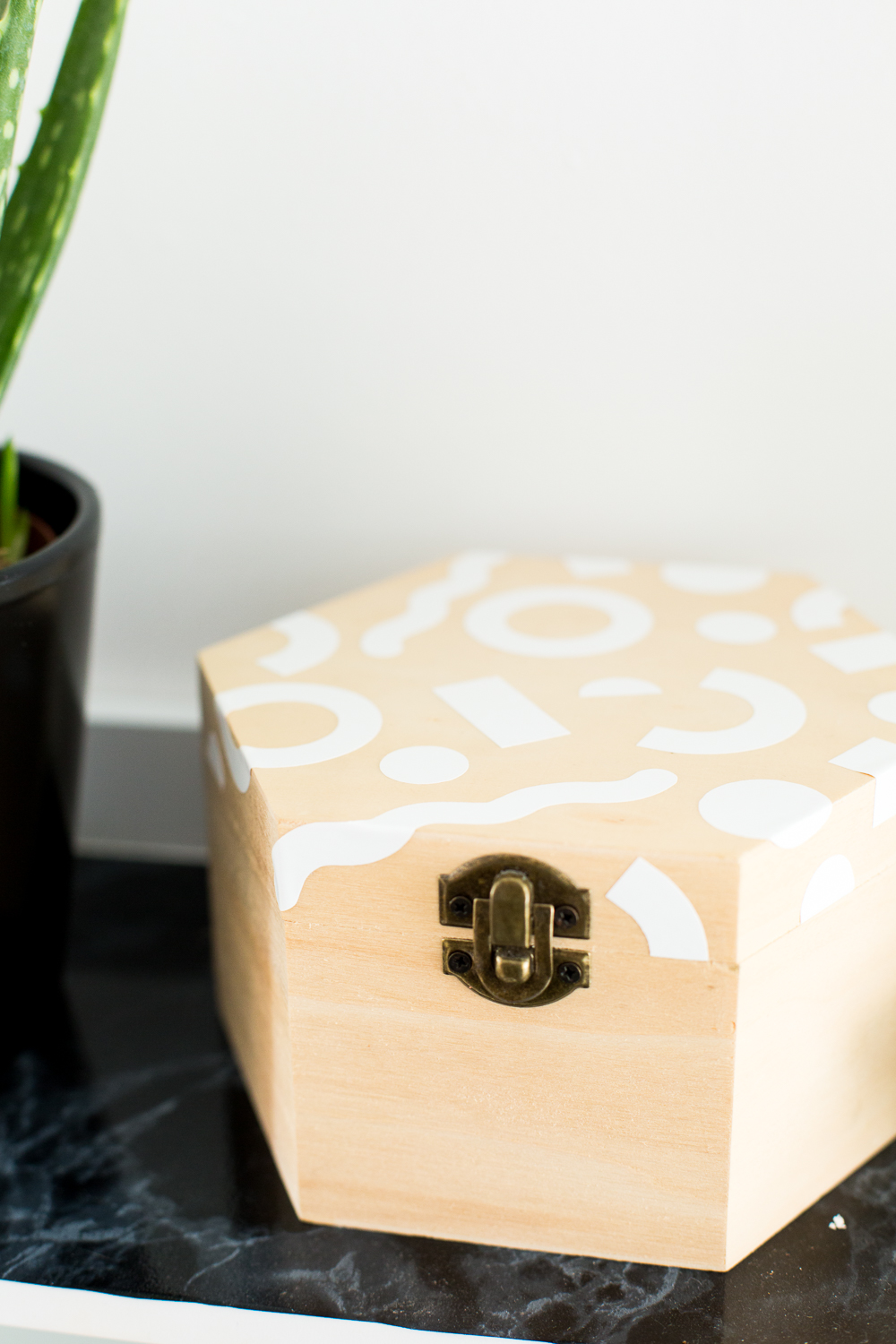 It is taking me much longer than I wanted to post about my living room makeover and it's tantalisingly close to being finished. So close but so far! What I've realised is that while those big ticket items need careful consideration, you also need to put as much time and thought into the little details. Which can be as difficult as choosing the perfect rug!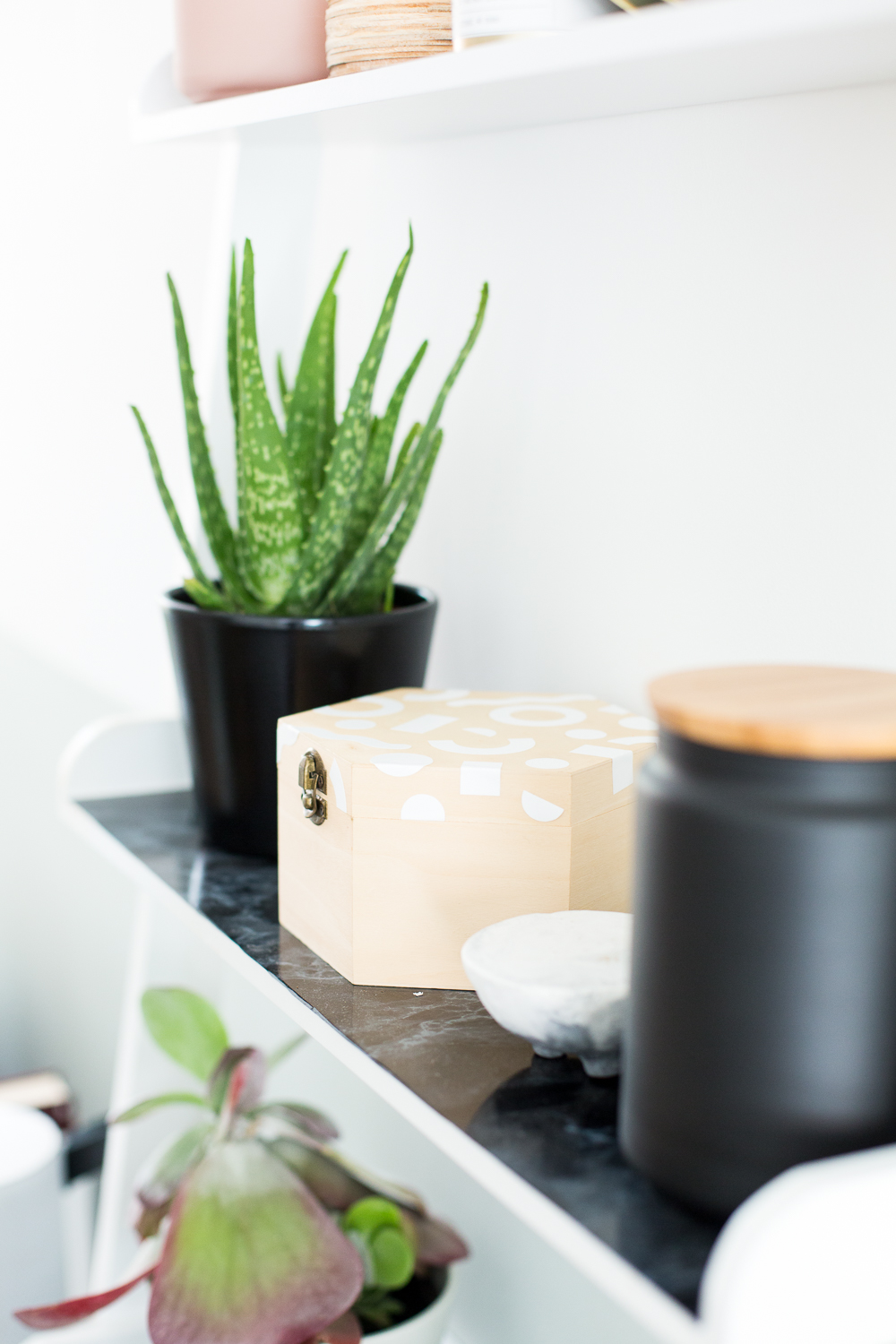 I'm talking mostly about the artwork and accessories. Items that add to the overall style of the room. This has taken me a while but it also gives me a chance to be creative. As well as shopping for the perfect accessories I can make them too! I wanted this wooden box to stand out more and adding these patterned shapes to the lid does just that!
Materials
Wooden box | White Vinyl | Cricut Explore Air 2
1. Draw out your shapes in the Cricut Design program and cut out from your vinyl.
2. Press onto the lid of the wooden box, covering the top and the sides. Smooth out any air bubbles and press into place.