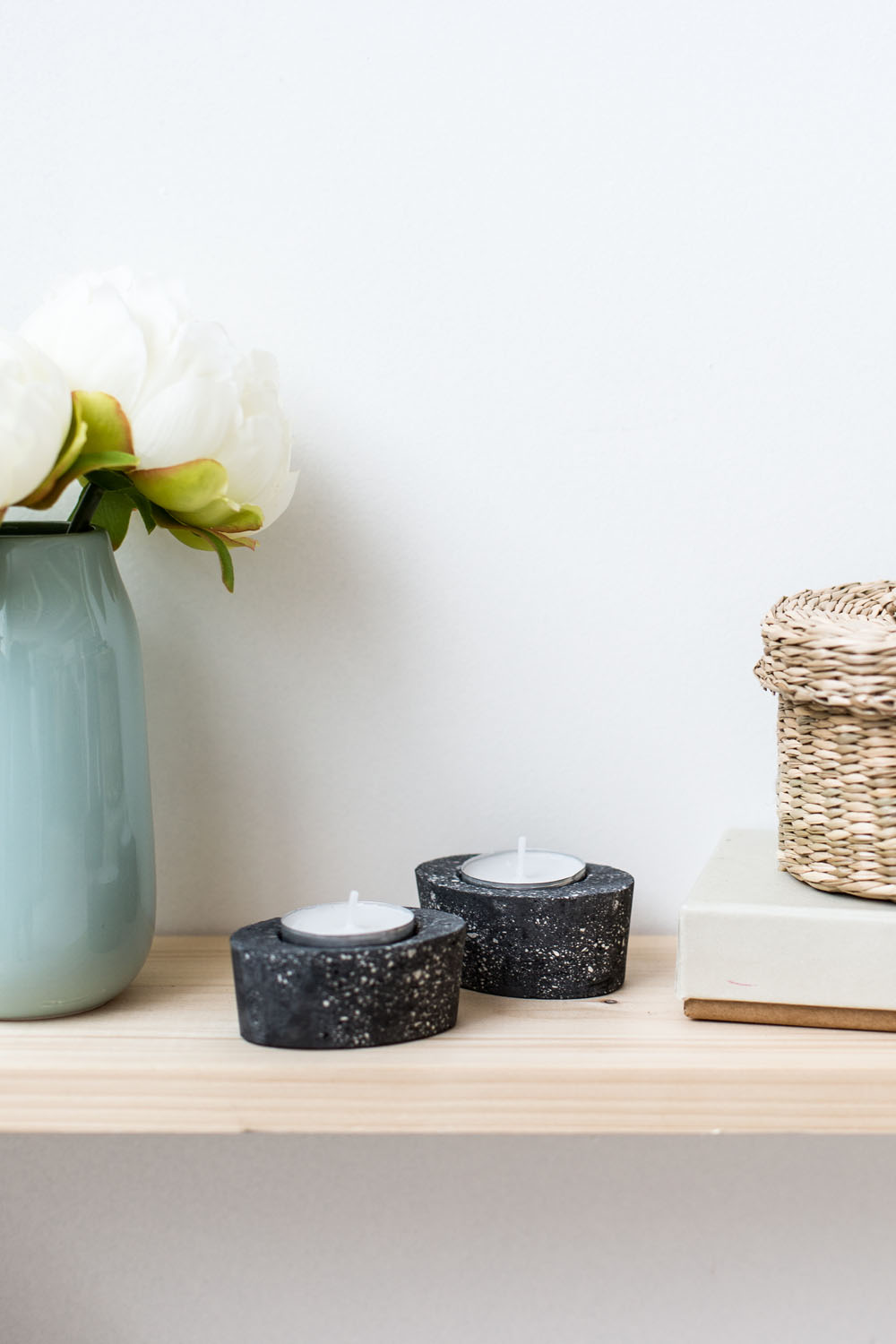 Today we're continuing the concrete love over here with these DIY Black Speckled Concrete Candle Holders. I've wanted to share this technique with you after I unintentionally discovered it about 6 months now. (Isn't this year flying by!? I'm already planning my Christmas projects. What's going on?)
I'm always surprised at how many of my favourite projects come out of happy accidents or surprise outcomes. I was originally trying to create a solid black concrete surface but instead, I think this speckled effect is so much more interesting! It just goes to show how making mistakes can be a great way to learn something new!
DIY Black Speckled Concrete Candle Holders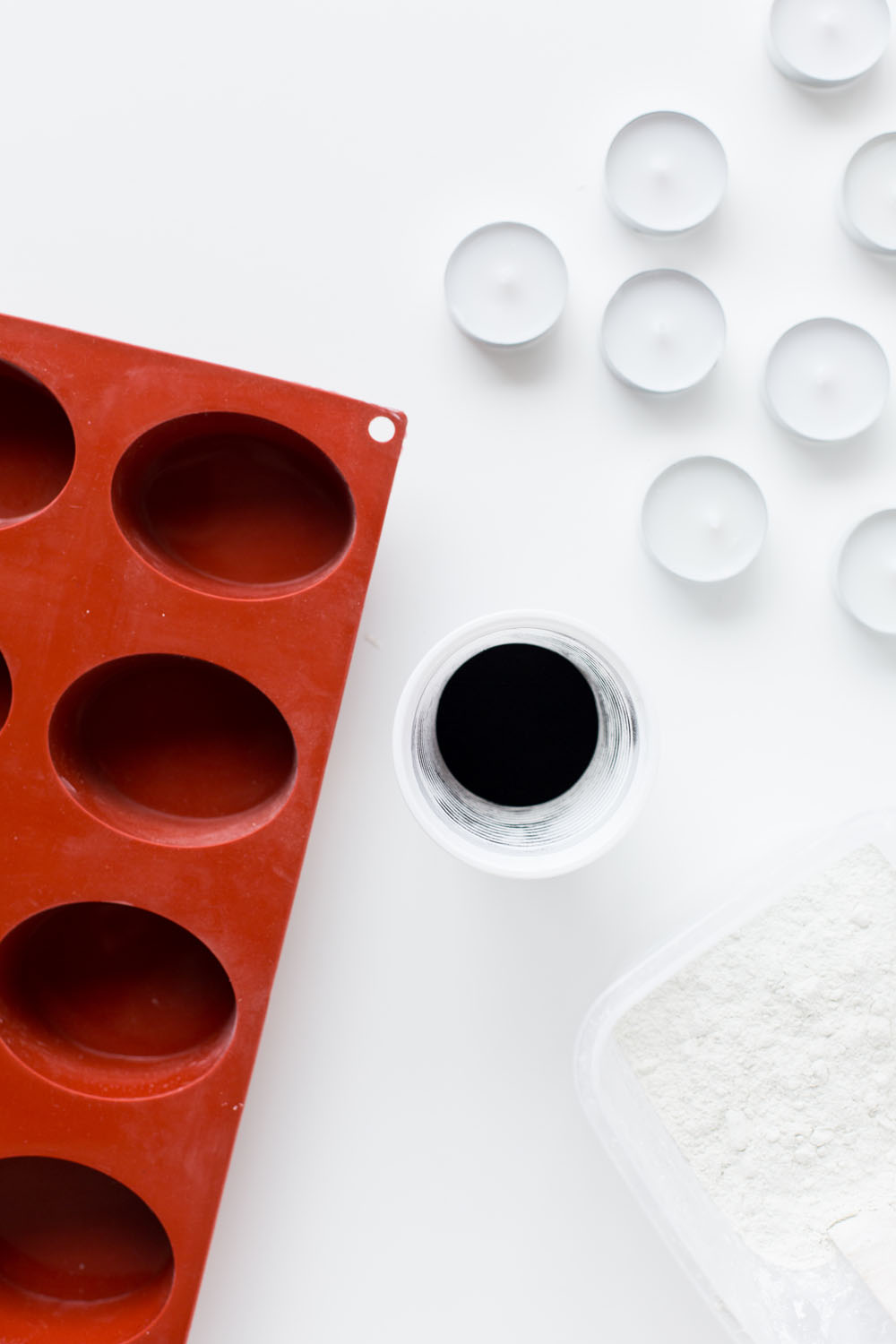 Materials
Snowslete (white concrete) | Black Mortar Dye | Tea Lights | Silicone Mould | Power Sander | Vaseline | Clear Varnish | Sponge brush | Rotary Tool (optional)
1. Roughly estimate the amount of concrete you'll need for your candles and slowly mix in water until you have a smooth consistency. Add the mortar dye in small amounts until you have a strong colour. Don't worry if it isn't completely black as the colour will get stronger later.
2. Grease the mould with vaseline and pour in the concrete leaving space at the top for the candle. Vaseline the tealight and push into the concrete and hold in place by placing pennies on top to weight down.
3. Leave to concrete to harden for 24-48 hours. Remove from the mould and take the candle out. Sand down the top and sides with the sander and if you have a rotary tool, sand the inside where the candle sits to make it easier to change. After sanding wash the concrete. You'll see the colour really increase with this step.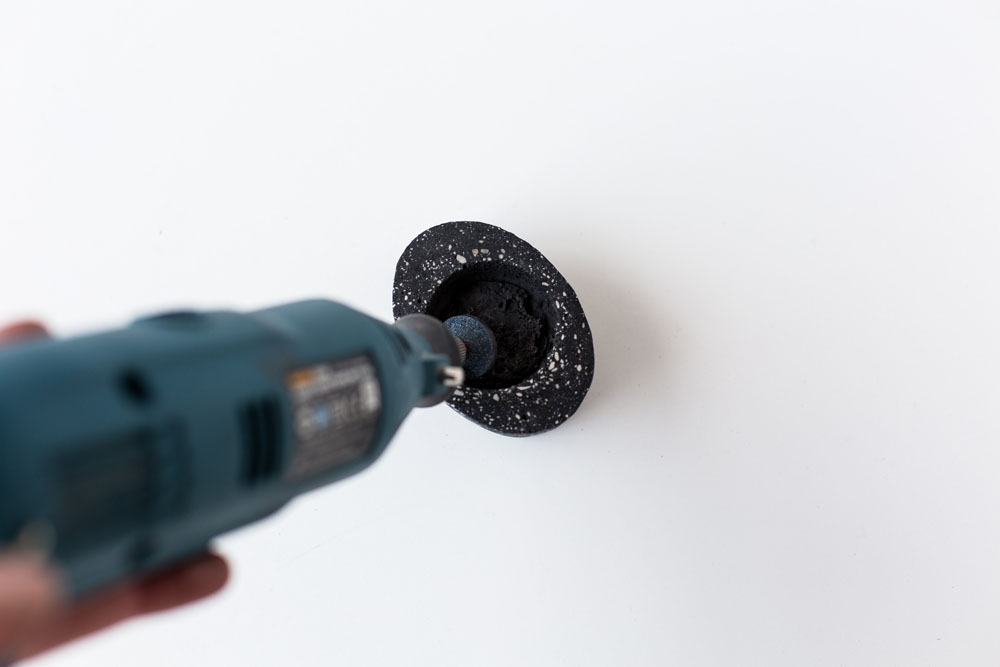 4. Coat the whole piece in a water based varnish to keep the colour strong and give a polished finish.