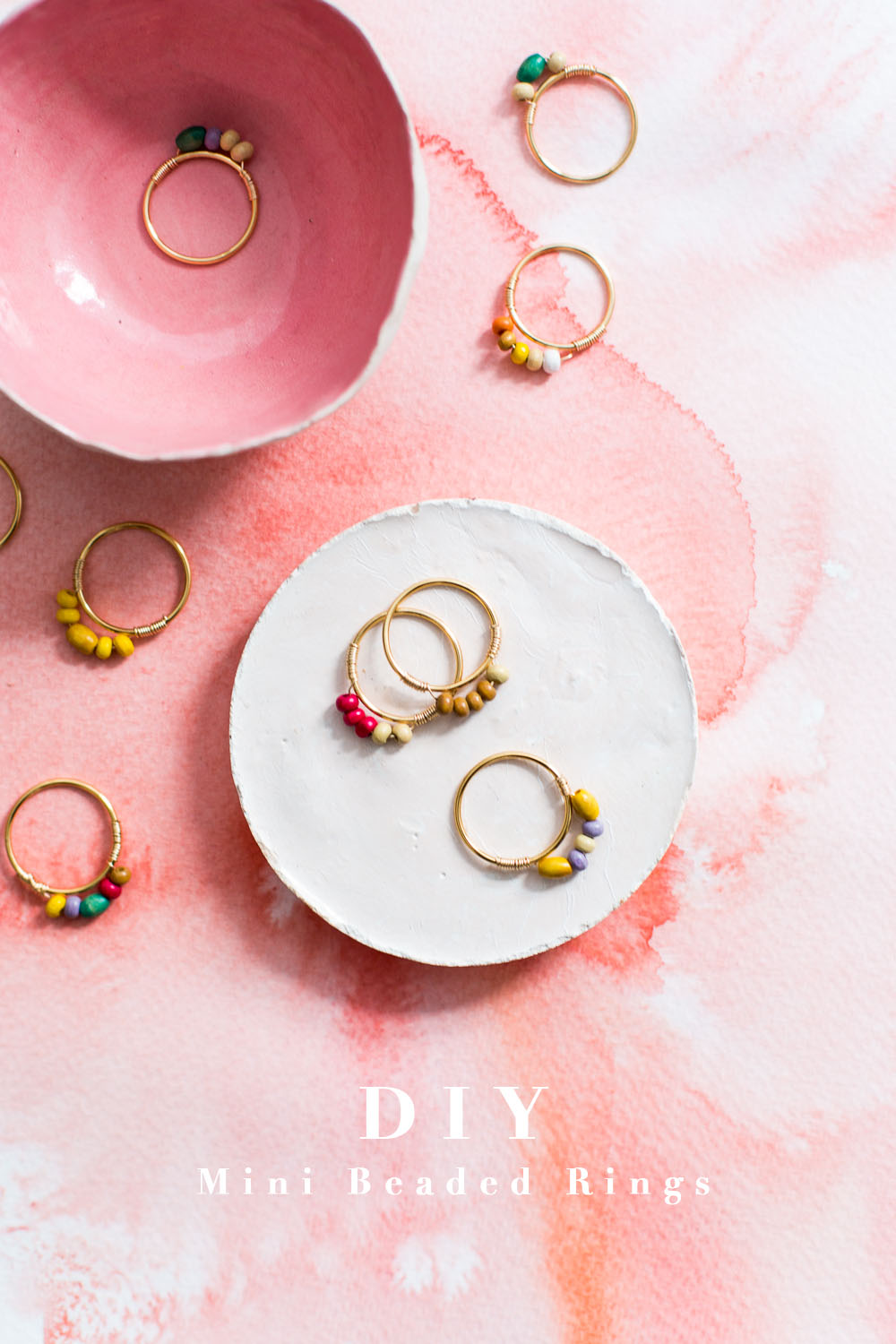 You know when you make one ring and then you have to make it another 8 times because it's so pretty and you want more. I literally want to make a hundred combinations of these DIY mini bead rings. Usually, I find working with colour combinations and committing to a choice overwhelming, especially if I'm working on a larger scale. But these 5-minute rings gave me the opportunity to experiment, no pressure. This idea of not having to get it perfect first time has led to some combinations I would never have put together, but which I love! In fact, I'm already using them for inspiration on future projects.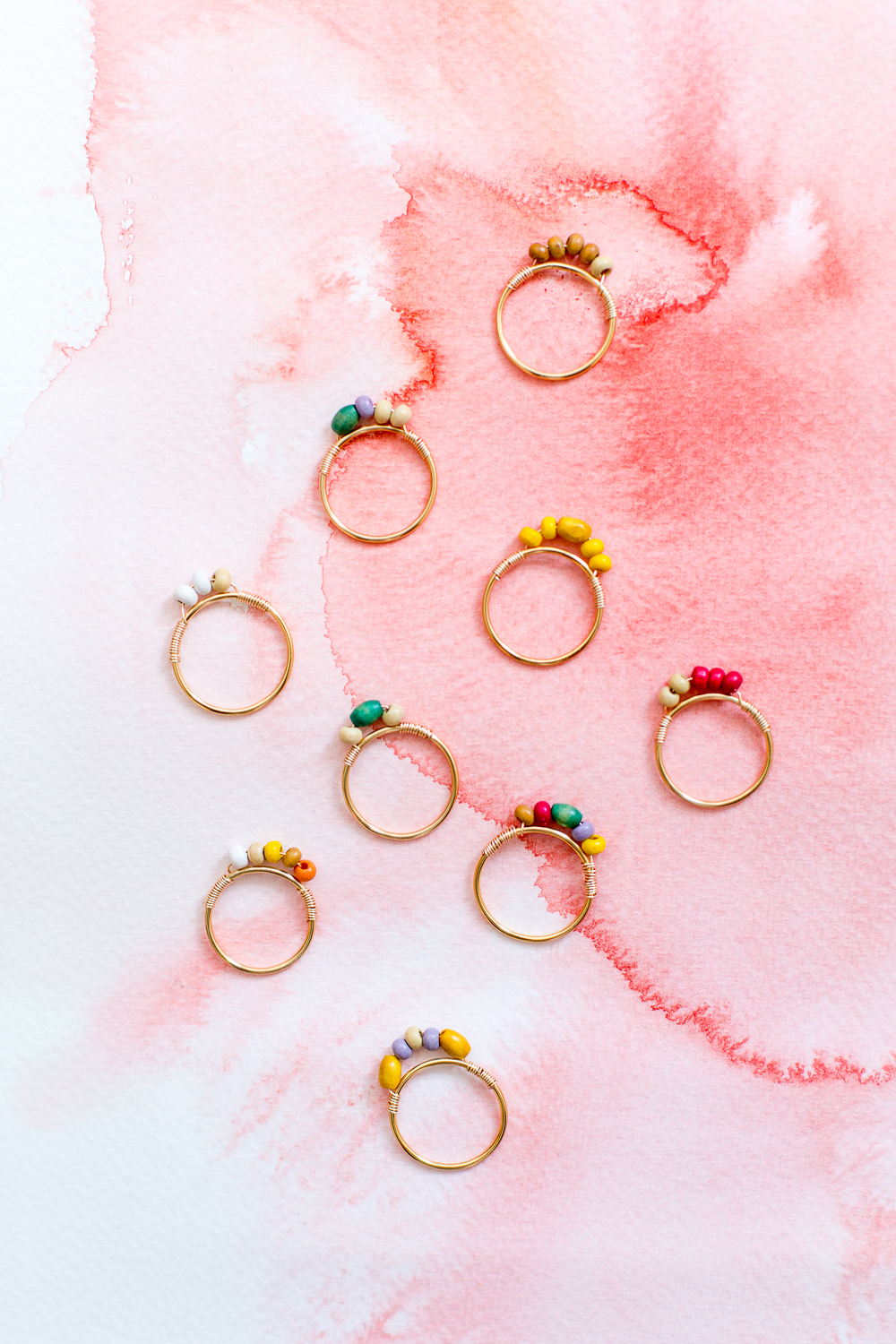 You'll Need:
1.5mm Wire | 0.5mm Wire | Small Wooden Beads | Jewellery Plier Set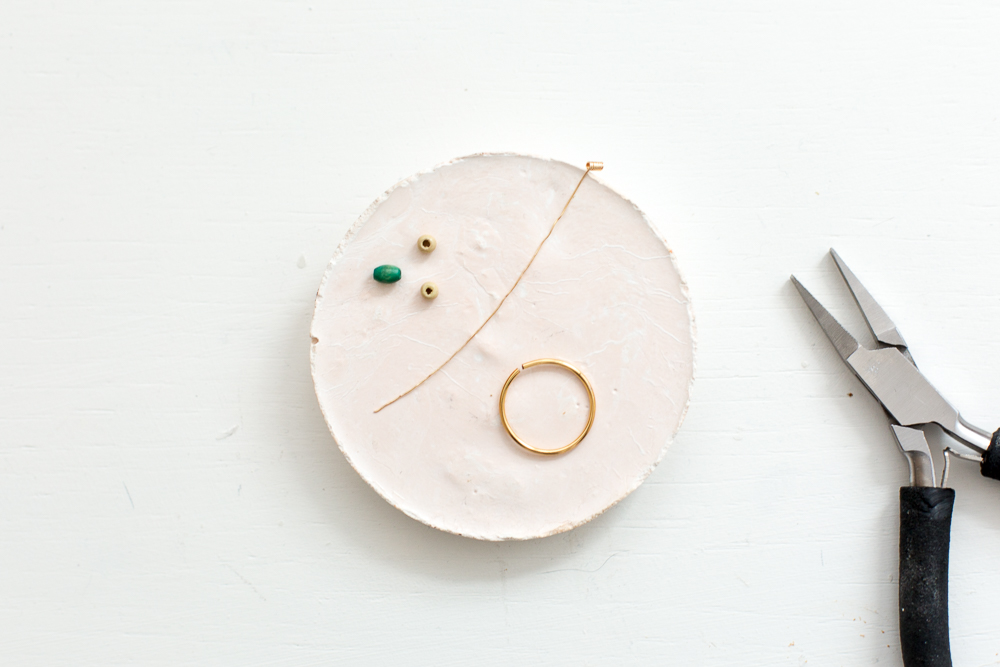 1. Use a ring gauge or a marker pen the same size as your finger (test this with your own rings). Warm a length of 1.5mm wire by running it through your fingers 5-10 times, then holding the end against the ring gauge wrap the wire around 5 times creating a coil. Use your cutter pliers to snip the wire along the coil to create many loops.
2. Neatly wrap the 0.5mm wire around one of your ring loops creating a coil along the wire.
3. Thread you beads onto the wire and wrap the remaining wire around the ring covering the join.
4. Cut off any excess 0.5mm wire and press the ends down as flat as possible. You can also file the ends smooth with a nail file to stop them catching.
Which colour combination is your favourite? I want to try an all black one too! What colours would you try?