In our house there's a running joke. Alex likes to tease me that if I had my way I'd rip up all the carpet replace it with beautiful wooden floors then cover it wall to wall with rugs. And it's true (to a point) he's pretty spot on. Rugs are so much more beautiful when that area of pattern or texture is confined to certain focal areas.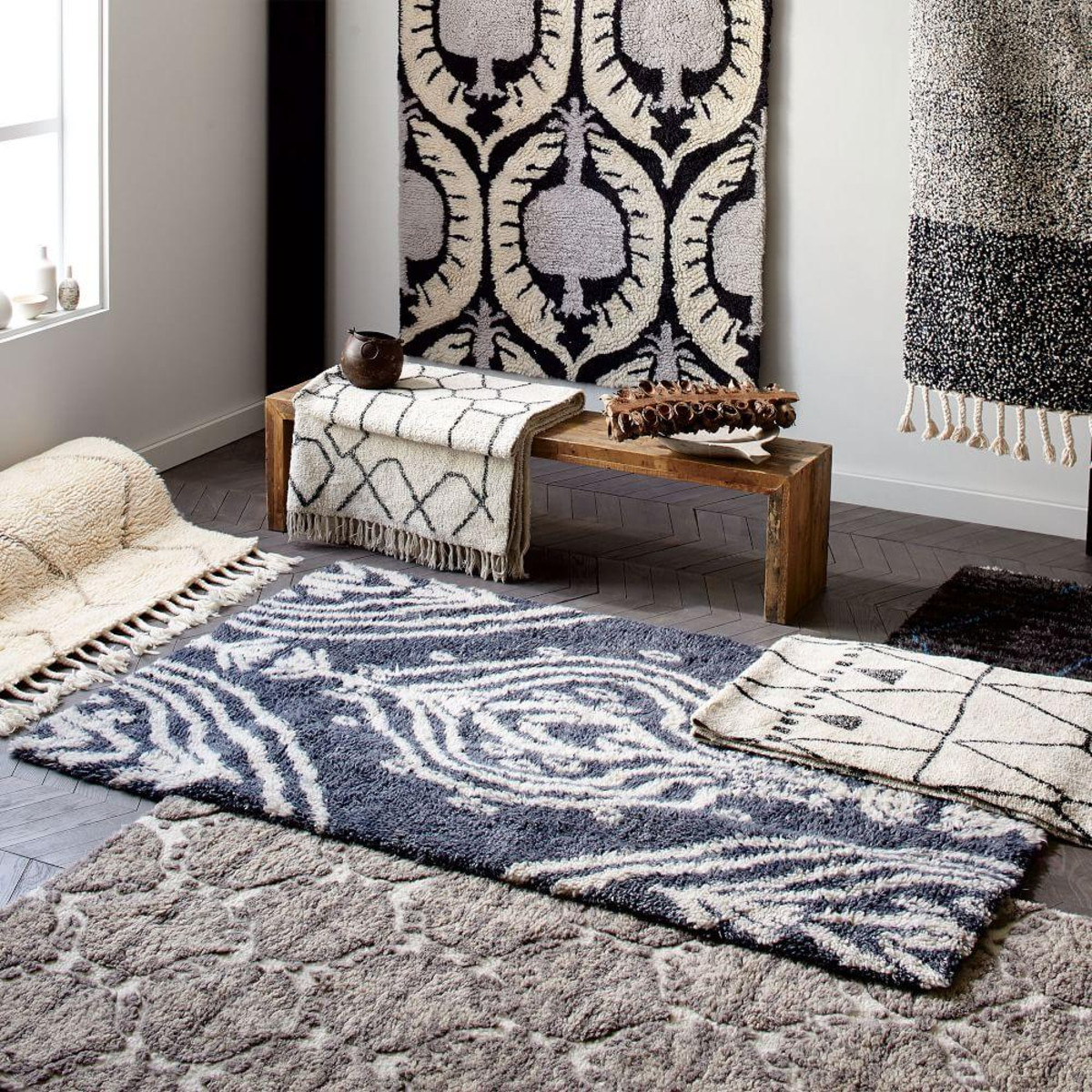 Living in a cold country I do understand the appeal of carpeted floors. They are warm. They're nice to walk on barefoot. They are also a cheaper flooring solution compared to wooden floors especially. And they're safer and much kinder to children. And let's be fair, not all carpets are made equal. After living in rented homes most of my adult life I'm very much used to the cheapest, blandest carpets with dust stained corners and the odd iron mark here and there.
But they're also hard to clean, especially when you have a rabbit running around. I spend way too much time vacuuming and shampooing the carpet after that fur ball. They hold dust and hair, and any spills (if not cleaned up immediately) will always be there for life, faintly mocking and reminding you just how clumsy you are, no matter how much you scrub. Most of all however hard they try, carpets just never look as good as a beautiful, natural wooden floor. Well, in my opinion anyway.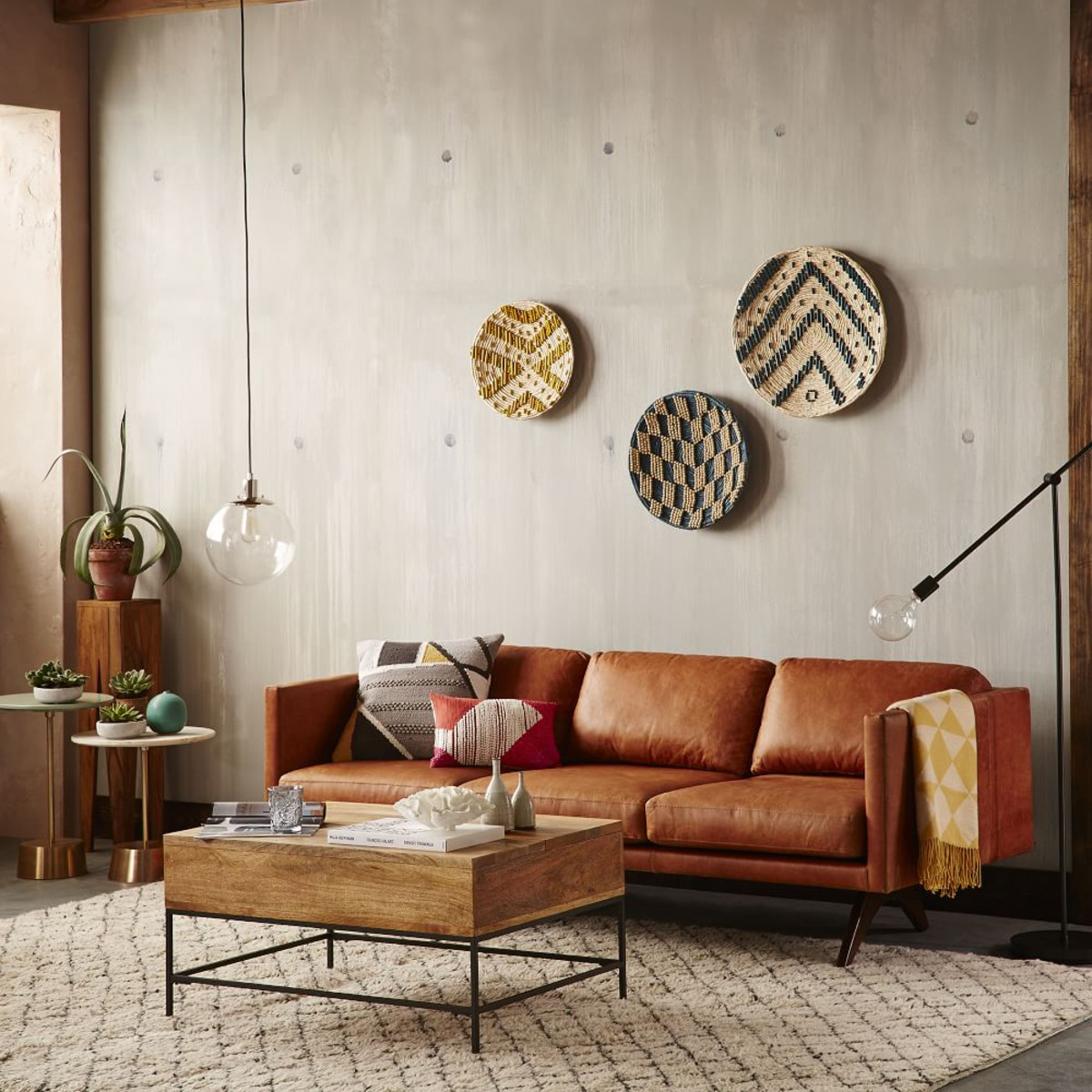 In our living room we have a very cheap laminate floor. It's the floor that everyone ripped up their carpets for about 10 years ago, when laminate flooring first became an inexpensive alternative to wooden floors. A kind of yellow beige, thin strip, super light reflecting wood effect. Check out my latest Instagram post to see it. To be honest it's not ideal but it's still a step up from the dirty pink carpet that covers much of the rest of the house.
But what I love the most about the floor is the contrast between that and our beautiful living room rug. This floor gives the rug a platform to shine. It allows it to become a stand out feature in the room, helping to create a cosy area where we curl up on the sofa in the evening.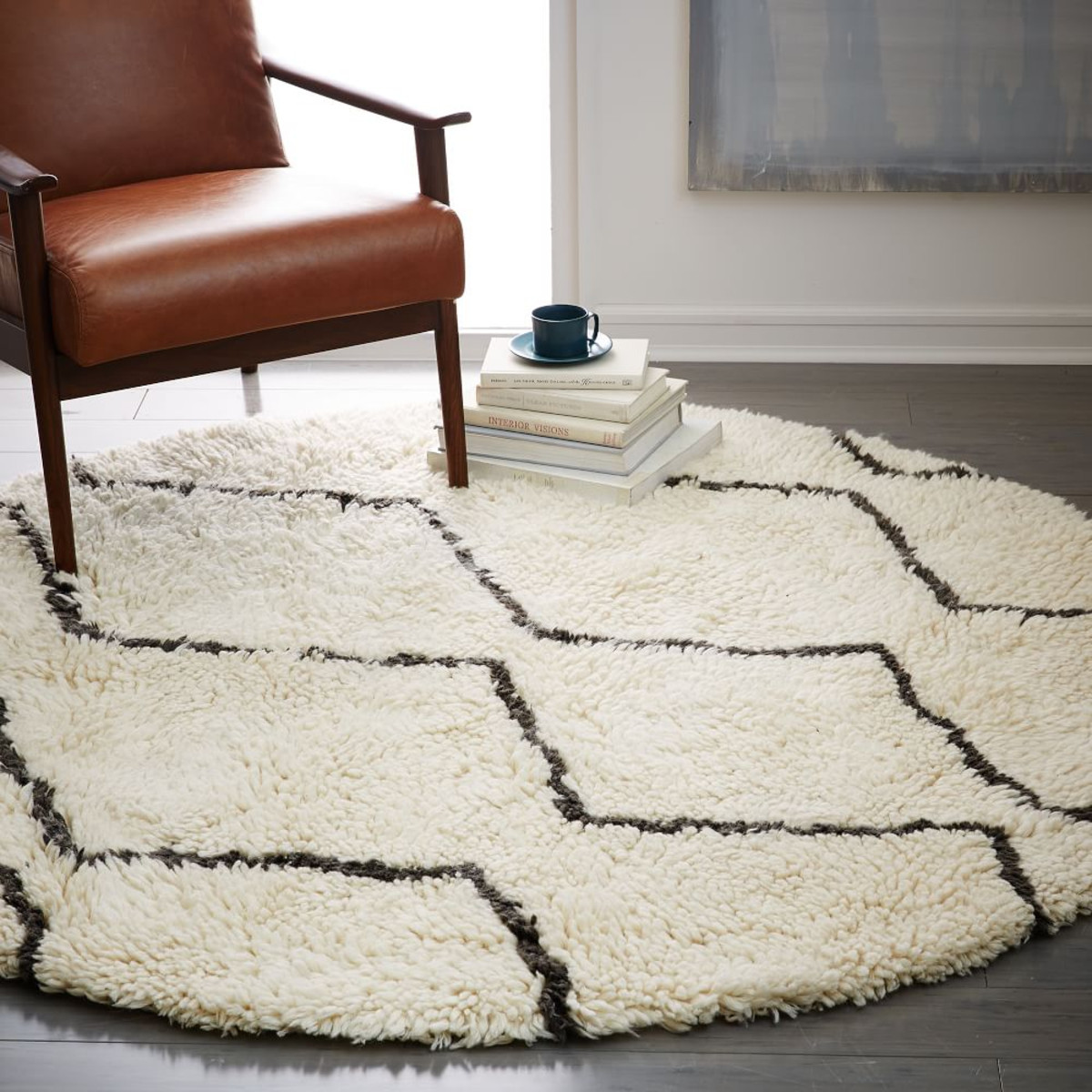 Changing rugs is the easiest way to update your decor. Add in something bright for a pop of colour or in a smaller space keep it monotone so your rug doesn't dominate and make the space feel enclosed.
To help you choose your next rug purchase I've rounded up my favourites from West Elm. My living room rug is the Watercolour Trellis Wool Shag Rug and I love the quality and thickness. It's like sinking your toes into a cloud! If you like an ethical boost for your money West Elm is working hard to support fair trade projects which is always a plus point.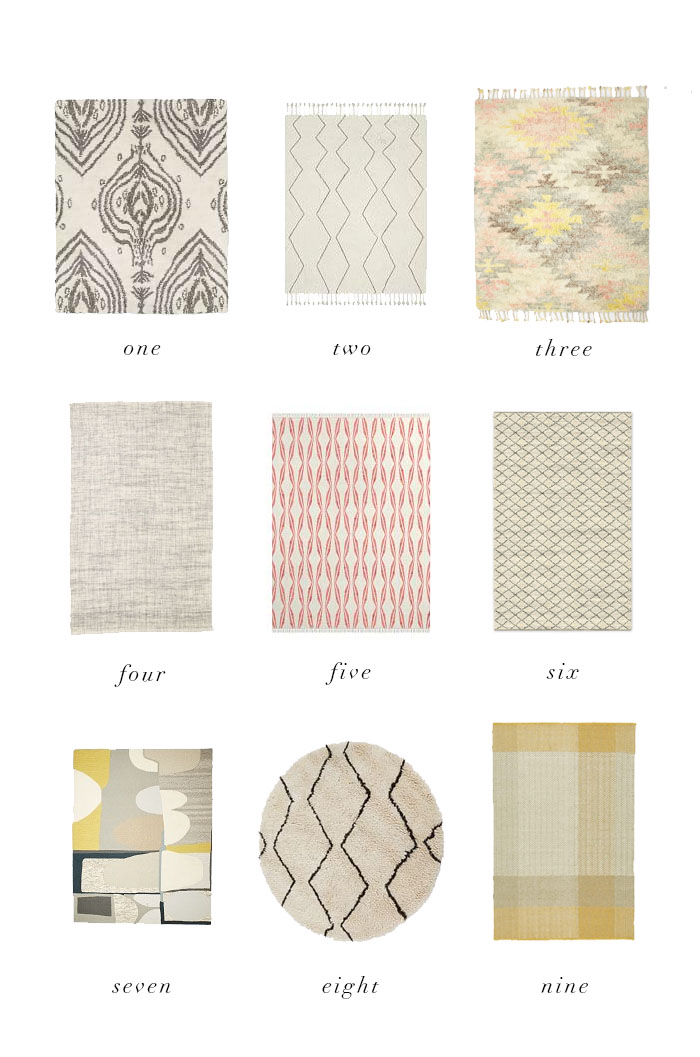 one | two | three | four | five | six | seven | eight | nine
*This post was written in collaboration with West Elm.