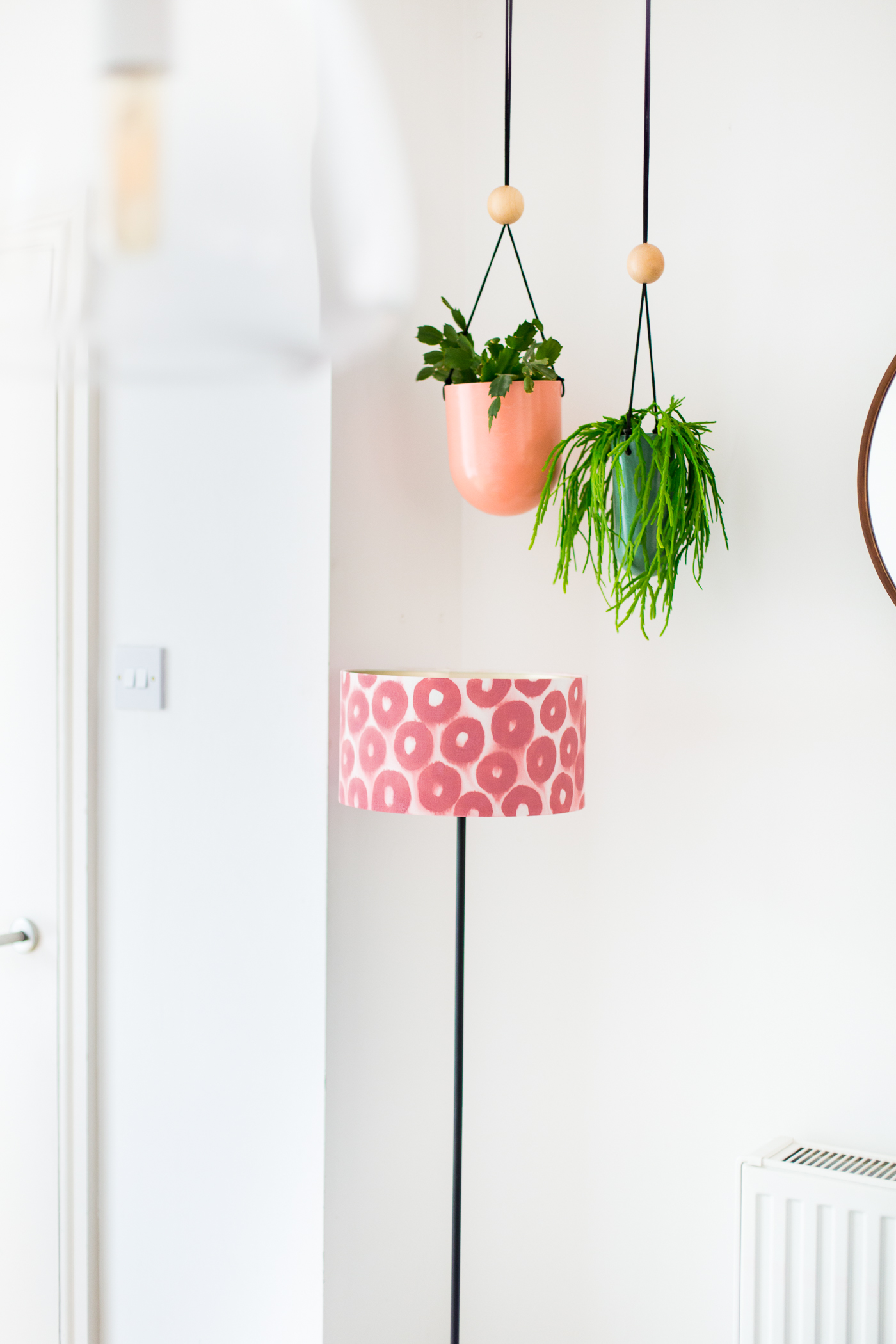 If you've read the blog at all before you probably know I have a thing about good (and bad) light fittings. Ok, so you might need to know me a little better than the odd read now and then, but take my word for it, I cannot walk into a room without noticing the lighting.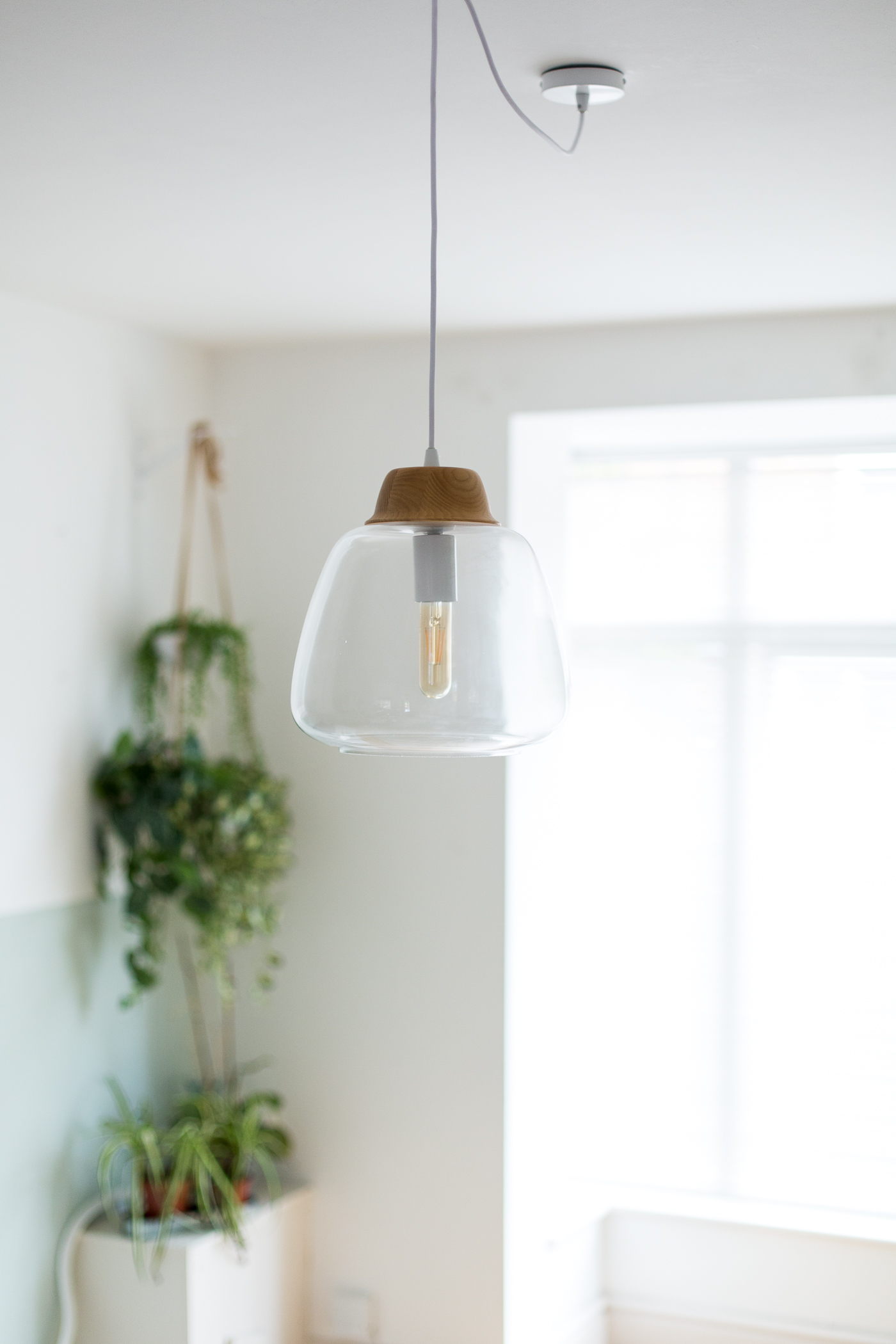 It's a strange fixation really and it came out of nowhere. It's not as if I ever specialised in lighting design or worked in the field in any capacity. In fact I don't know that much about this area apart from what I like and what I don't like. But my feelings for those two things are strong.
I want to point out that I don't walk into people's homes and immediately access their lighting design choices and mentally judge them for it while smiling and nodding. No, no, no. I don't judge anyone's home design choices. If I see something I like I'll probably say so but otherwise I believe you make your home how you like it and that's all that matters. Who cares if you have the up to date Pantone colour of the year on your walls? (After writing that I realise that I kind of do… But I just love that green!)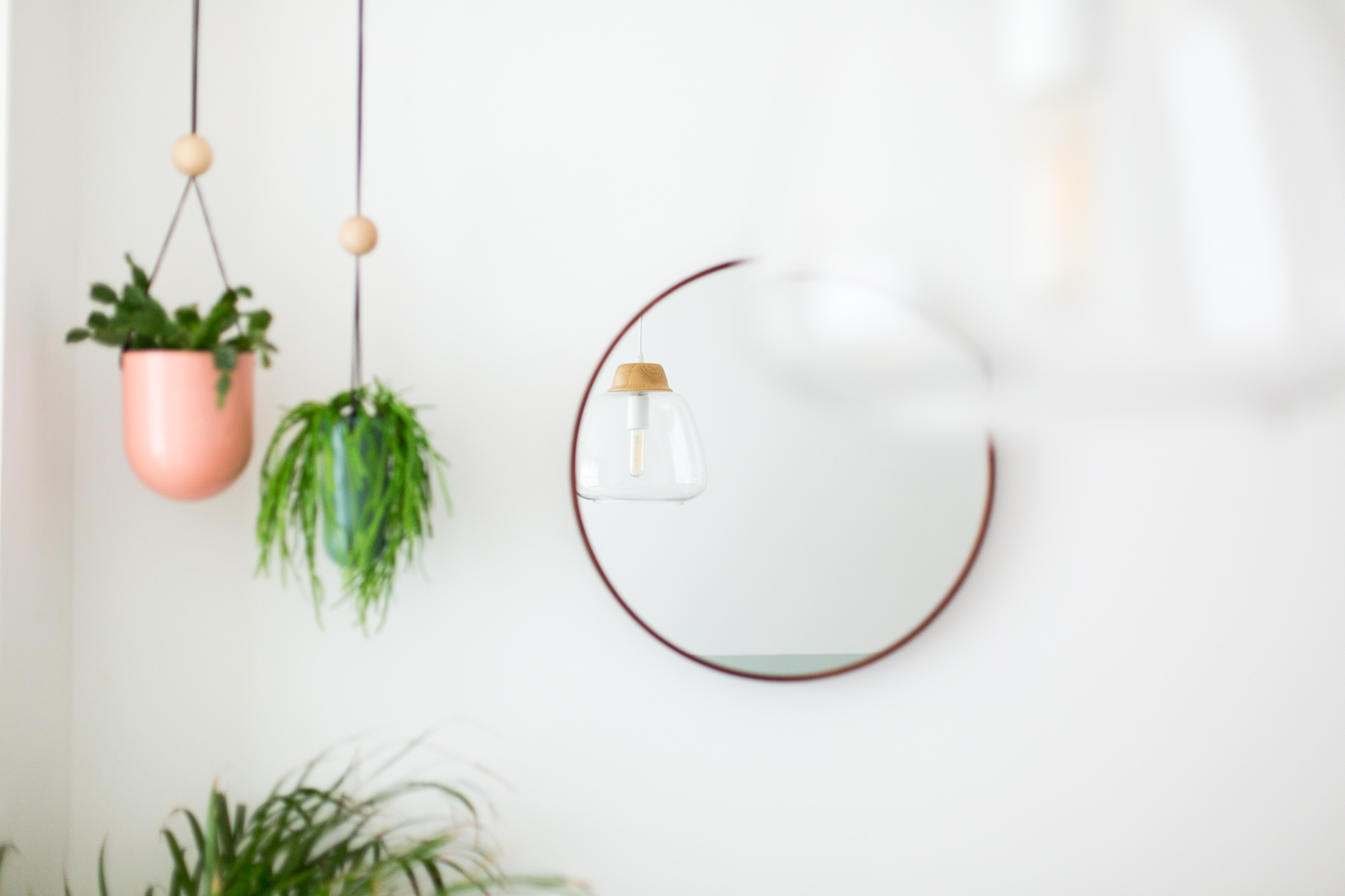 My lighting spidey sense kicks in when I'm in public spaces. Pubs, restaurants, bars, shops, anywhere that have the option to do something special with their lighting. 
Now that we have our own home I can play more with my own lighting choices and see if I'm really one to make such sweeping judgements of other people's choices. For our living room, I wanted to choose something modern and simple for the ceiling lights choosing these Perranporth pendants from Laura Ashley.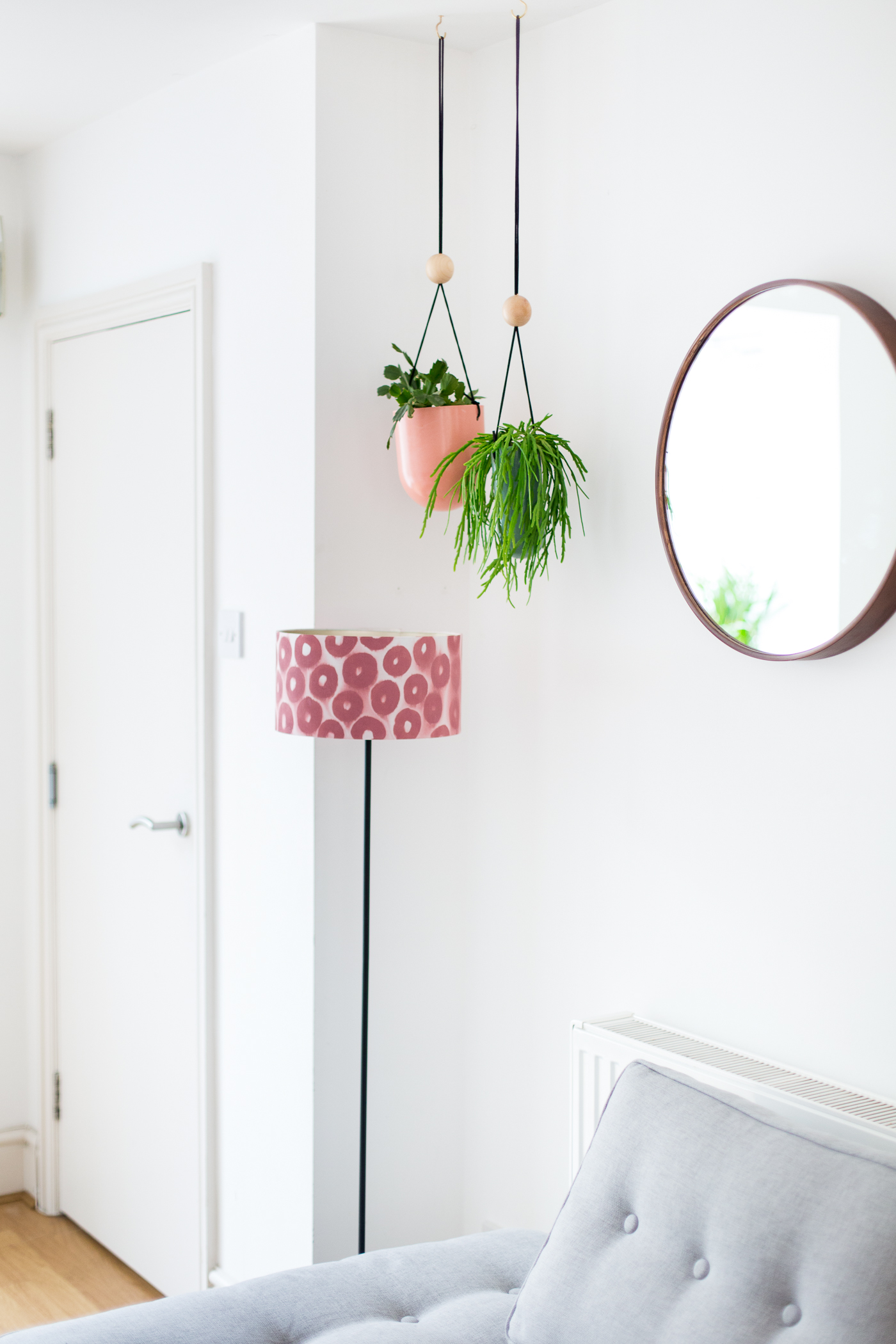 That was the easy decision. Next I needed to decide what to do with our floor lamp. I've had this lamp for three years without a shade (after finding it in a skip!) so I thought it was about time I finally got around to trying one of about fifty ideas I've had for it since then. Laura Ashley sent me a simple white shade to work with and I, after much deliberation, whittled my way down to a handful of ideas, finally settling on this colourful painted pattern. Although now I want to go and try out a few more ideas. I'm going to need more lampshades!
How to Paint this DIY Print Effect Patterned Lampshade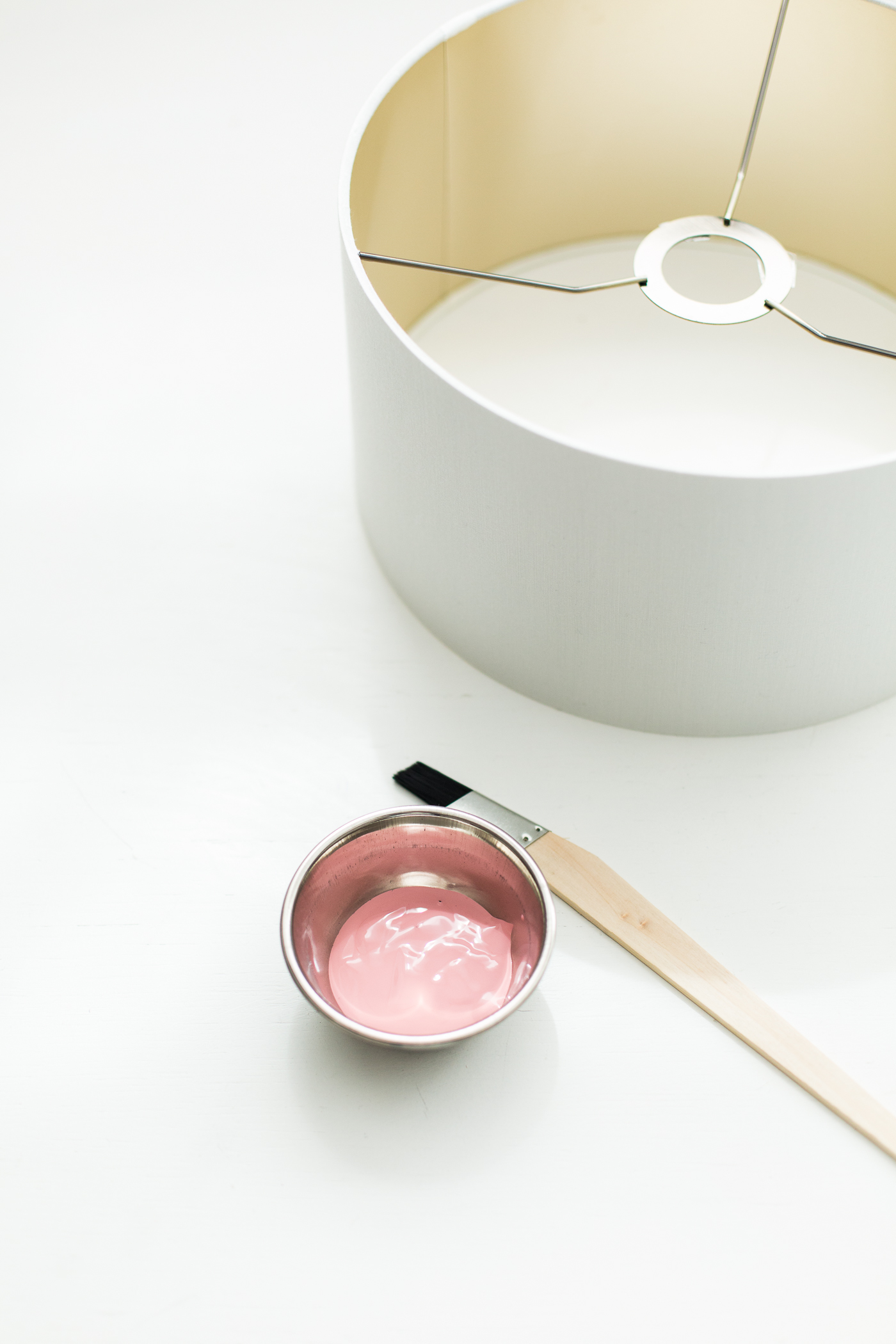 You'll Need:
Lampshade | Paint (I used a tester pot because it's the easiest way to get a colour I love without having to mix it) | Paint Brush | Spray bottle | Sandpaper
1. Water down the paint a little to allow it to soak into the fabric easily. Mix it thoroughly until you have a creamy texture.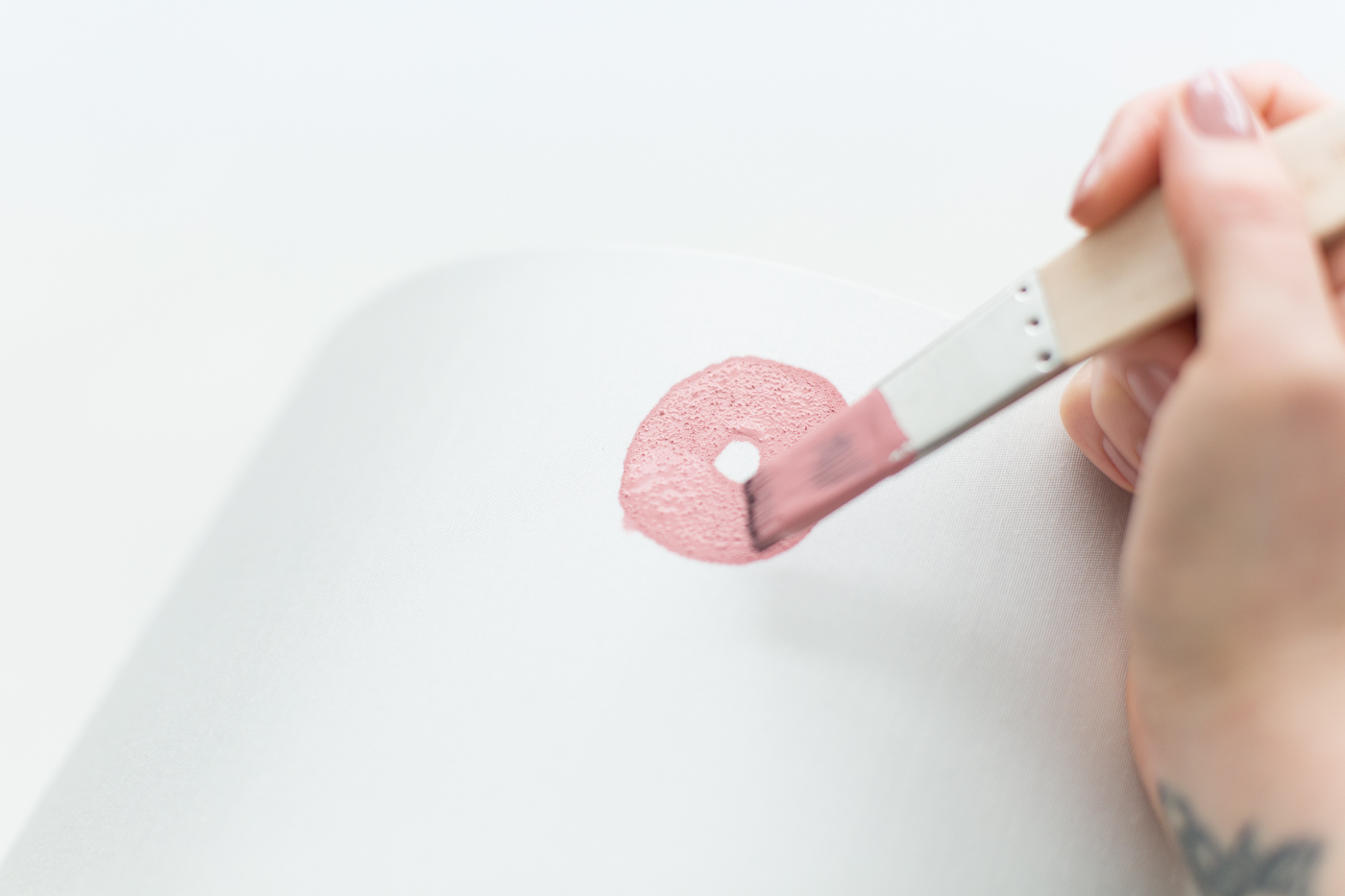 2. Paint on your circles (or any design of your choosing). I was quite free with my style letting the circles vary in size.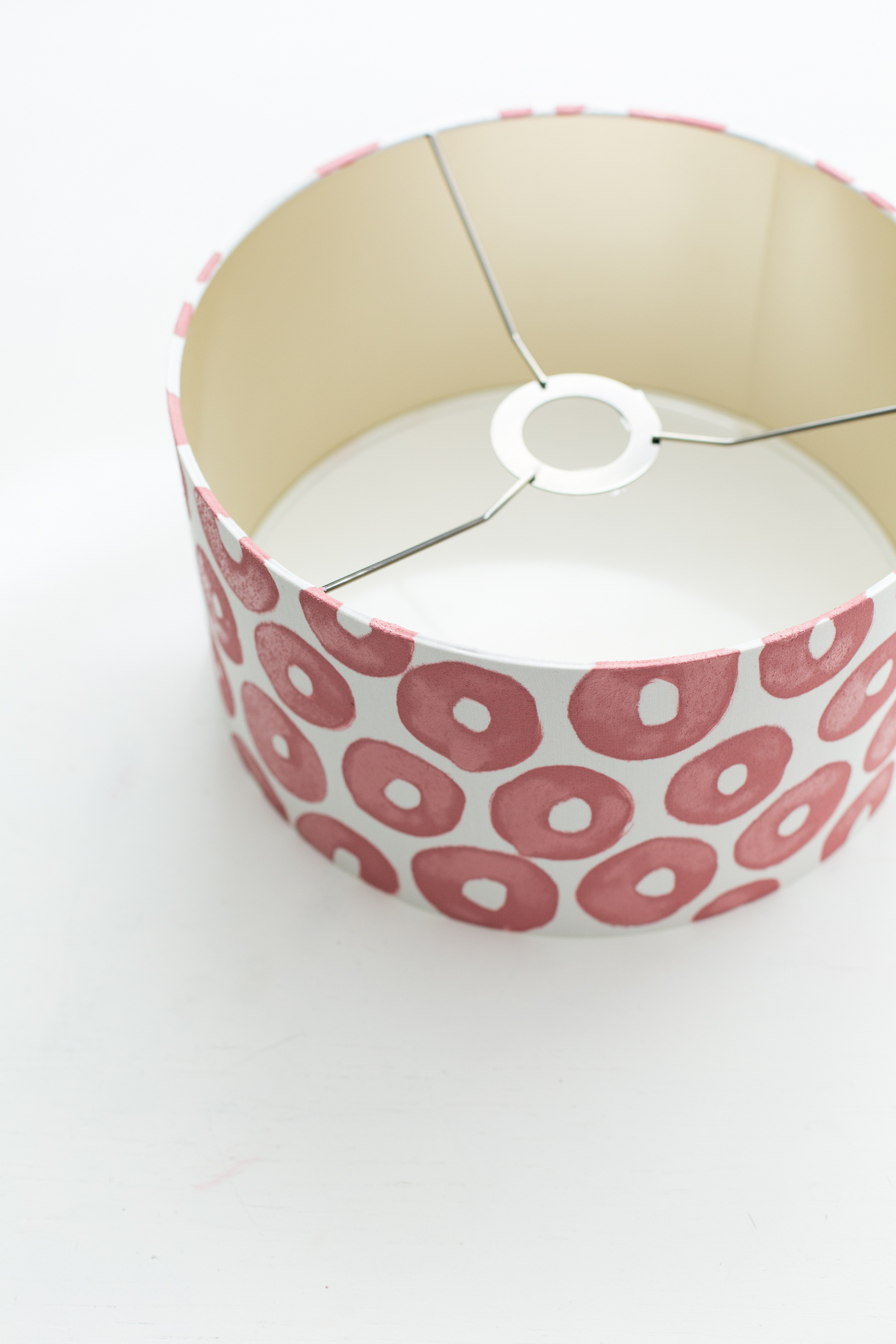 3. Once you've covered the whole shade spray the outer fabric with water. This is an optional step but I personally love the effect that it creates allowing the paint to bleed across the unpainted sections.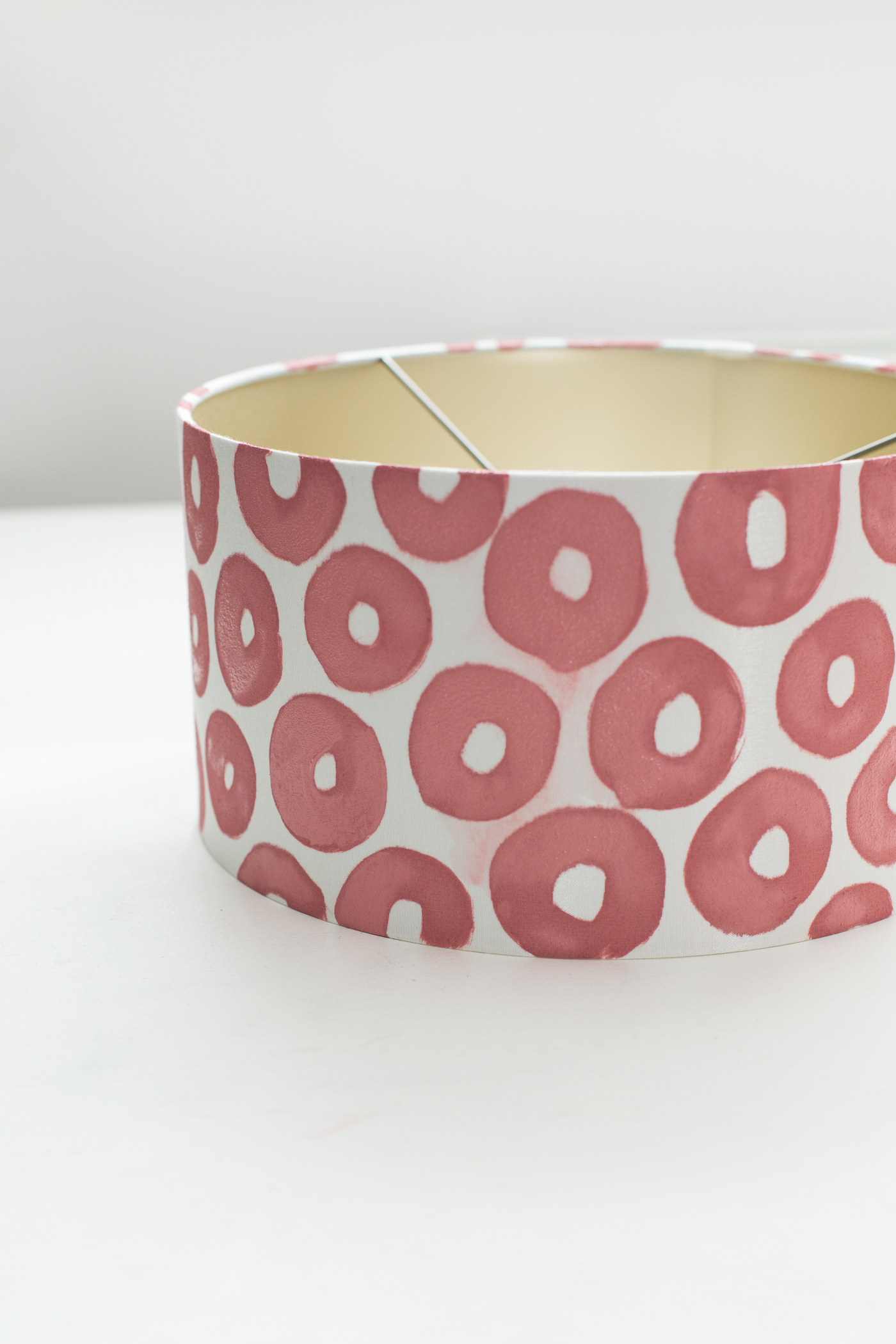 4. Leave to dry then rub a fine sandpaper over the surface. This changes the texture of the shade and gives the pattern a printed look rather than a painted roughness.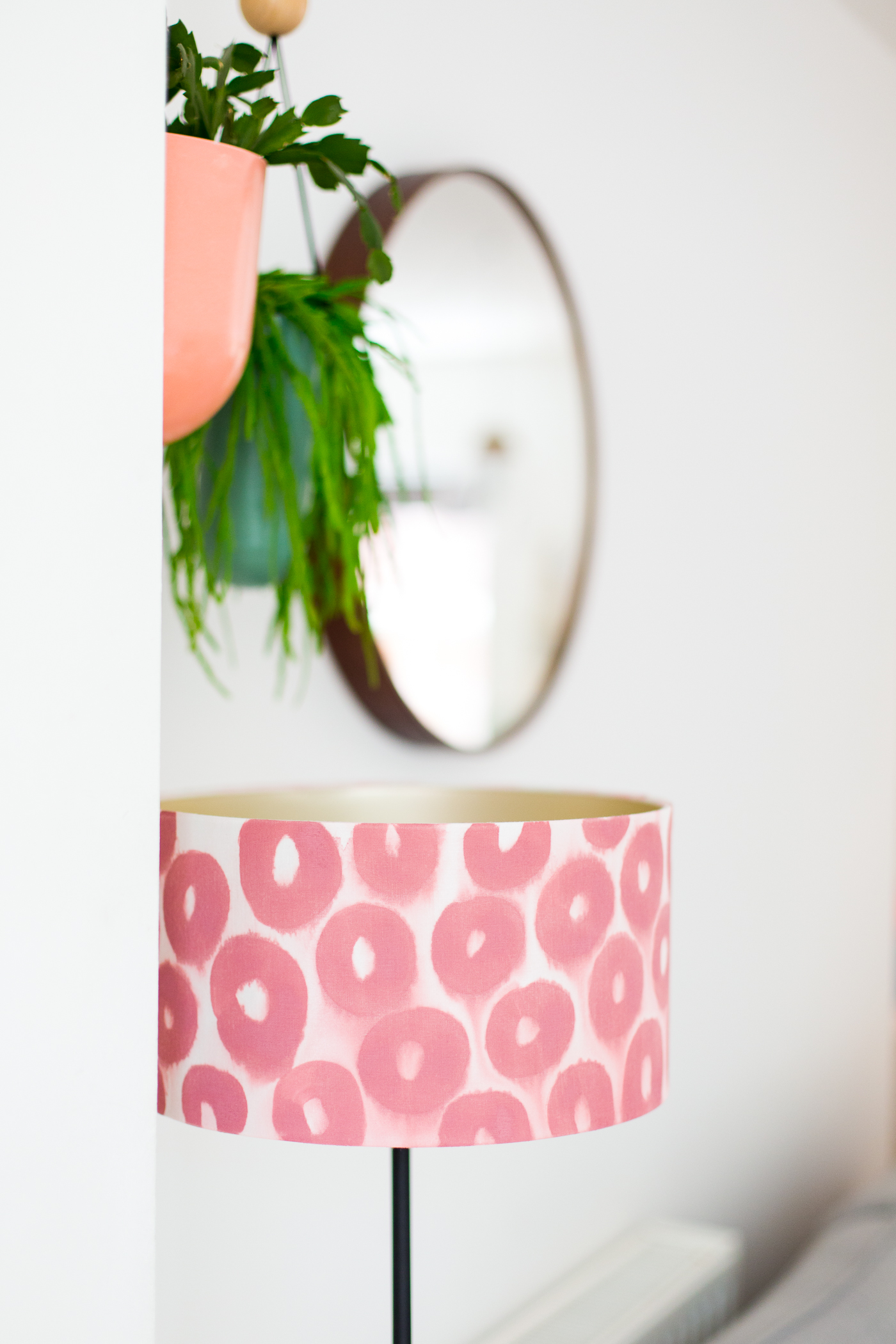 Place the shade securely on the lamp (unplug the lamp first!) and admire your work!
*I was gifted items from Laura Ashley for this post. Thank you for supporting the brands that support Fall For DIY.