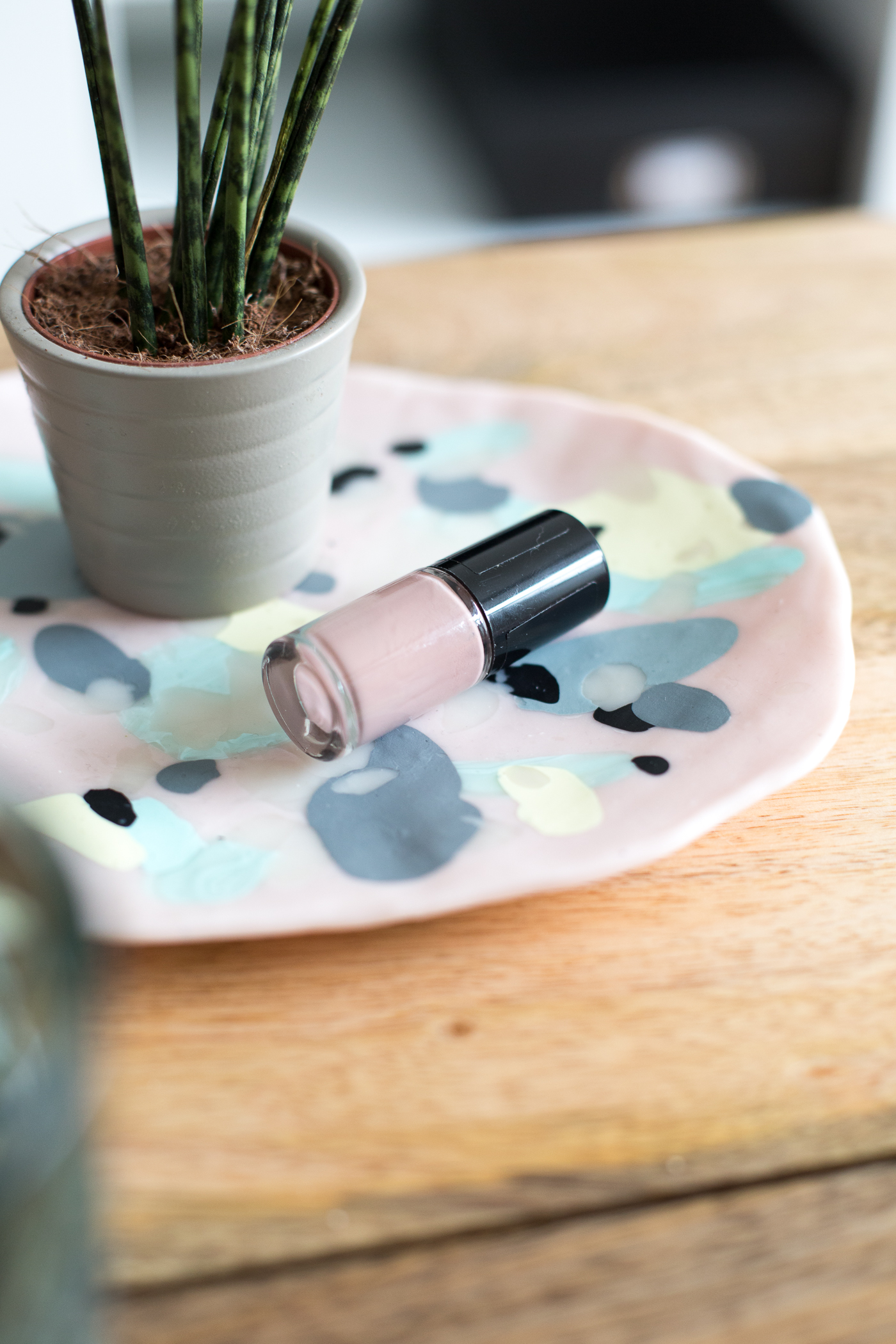 Our coffee table has been looking a little bare (I'm sure there's a joke in there somewhere) recently. As much as I love a minimal look, sometimes you need to add in some colour and embrace a more messy side. Well, a controlled mess of course!
That's why I love this technique I've use to create this DIY polymer clay coffee table tray. It's fun, easy and no two pieces are ever the same. Play with colour, shape and accents to make a coffee table tray you love and only you have.
You'll need:
Polymer Clay | Tools | Oven
1. Mix up the base clay colour and roll out into a round base.
2. Break up pieces of different coloured clay and scatter it across the surface. Use the roller to flatten these pieces into the base.
3. Continue until you're happy then place onto baking paper on a heat proof plate. Heat in the oven on a low temperature for 20 minutes. Take out and cool.

I'm slightly tempted to turn this into a wall hanging for my gallery wall. I love the idea of placing something different amongst the framed art. So maybe you'll see this in another post soon!?