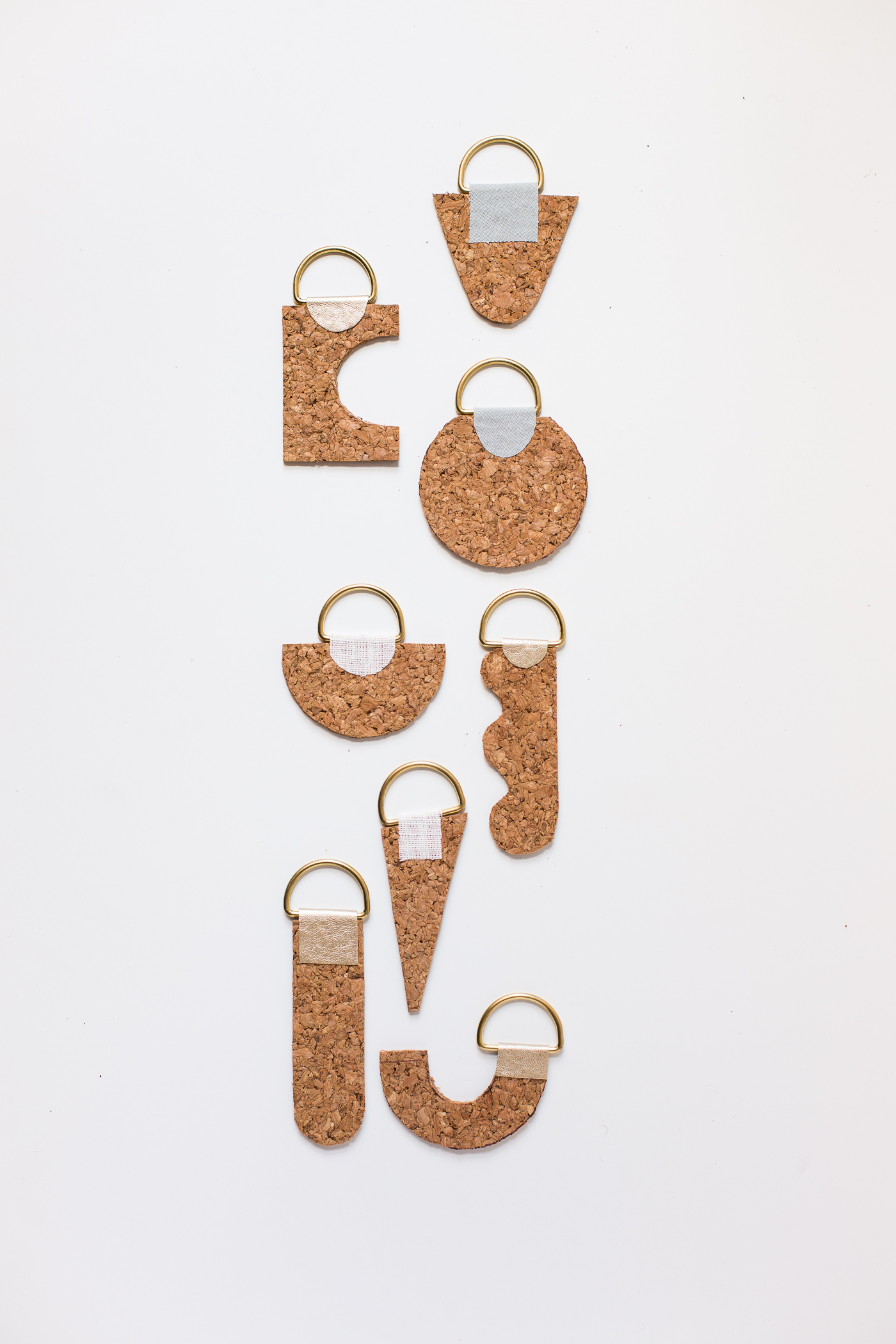 Happy Monday friends! I'm kicking off this week with a really easy project you can whip up today. Two months after getting the keys to our new house I still haven't added any keyrings. Isn't that the main priority when you're moving into a new home? No? Jokes aside, I do appreciate a keyring that 1, makes your keys easier to find in the bottom of your bag. 2, Distinguishes them from the other sets of keys in the house. (This is particularly useful when you combine studio and home keys and the other half ends up taking your set to work with them… ahem) And 3, they look pretty! I should really have started with that last one, we wouldn't have needed the rest of the list if I had!
So I wanted to make myself one new keyring and got carried away with making all the keyrings. I honestly have no idea what I'll do with the rest of these.. Anyone want a keyring or two?
You'll Need:
Adhesive cork sheets | D-rings | Scissors | Glue gun | | Iron | Fabric scraps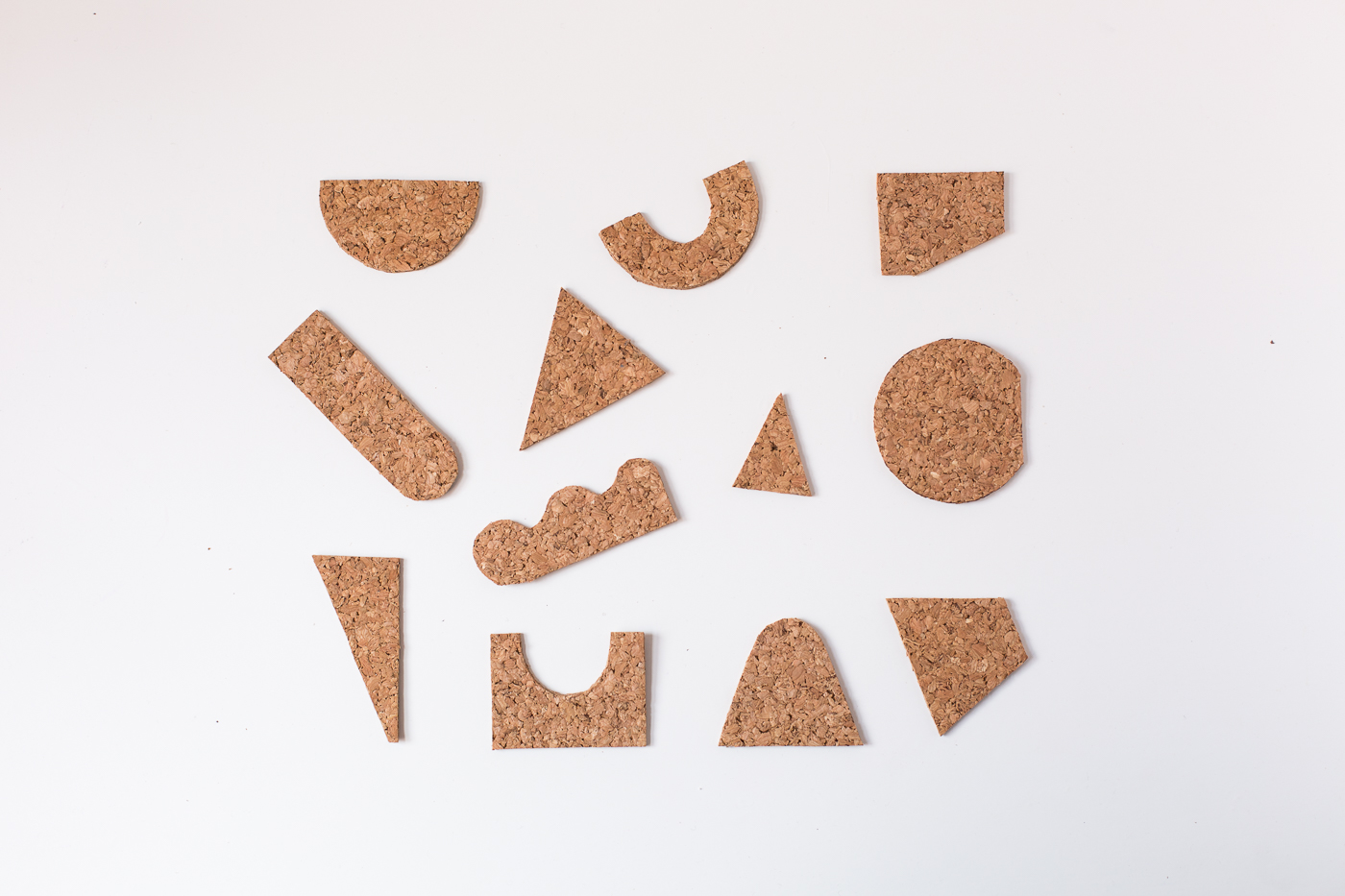 1. Peel off the backing paper from two sheets of cork and press the adhesive sides together. Take care to get them even as possible but don't worry if they don't line up. I used this technique because cork sheet is very delicate. The adhesive on the back of these sheets is strong and layering up two together will give your keyrings more durability.
2. Cut out fun shapes for your keyrings. You will need a flat section on each piece of cork as long as the straight section of the D-ring.
3. Cut out small pieces of fabrics that will fit through the D-ring. Try to find fabric that doesn't fray for a neater look. I've used faux leather, faux suede and linen. Make these long enough to layer over both sides of the cork once it's threaded through the ring.
4. Thread the fabric shape half way through the D-ring and use a glue gun to attach it to both sides of the cork. Leave to dry and your keying is ready!
I think my favourite shape is the half wiggle. That's the one I'm currently using. But maybe I'll go for the semi-circle next? Which one is your favourite!?