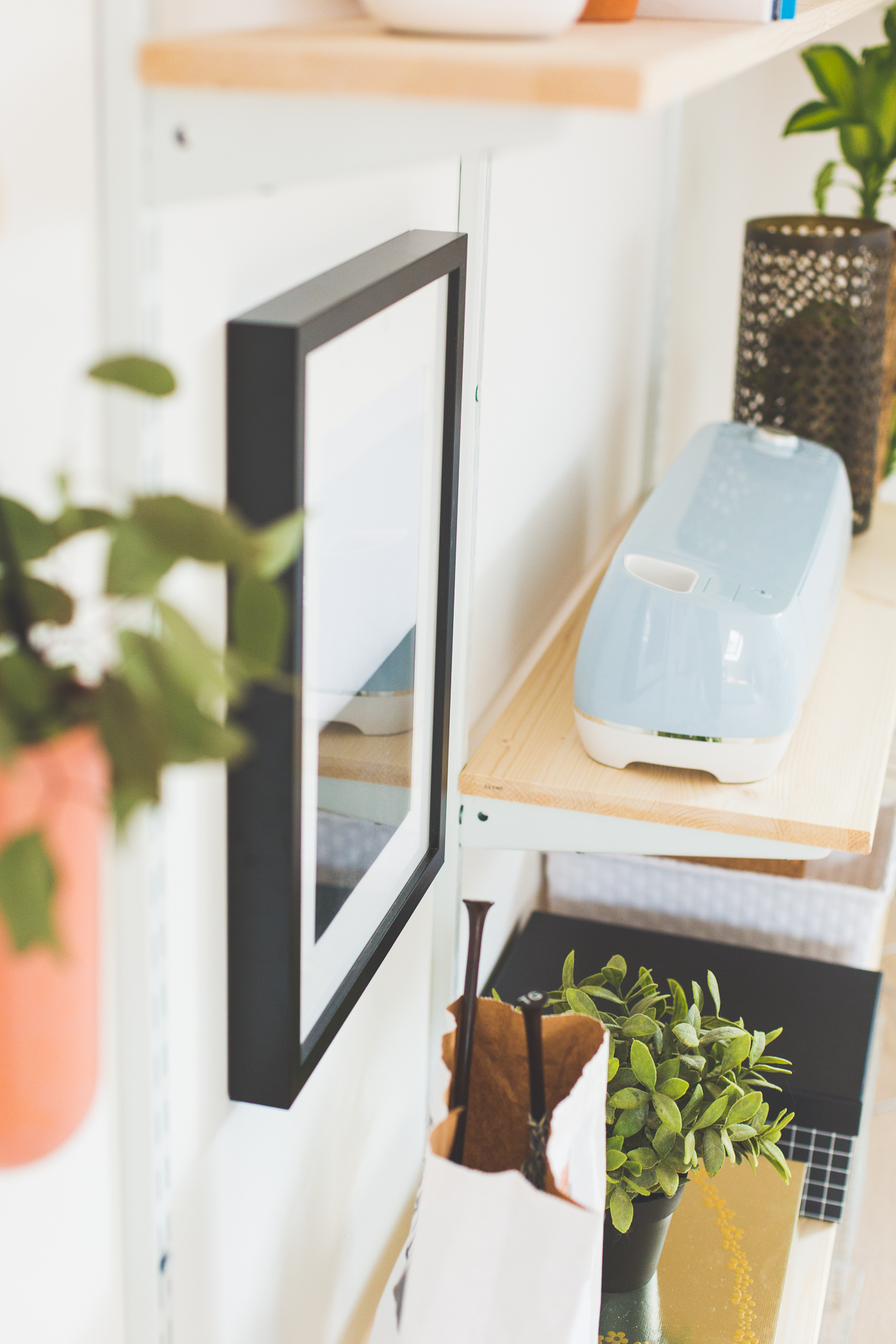 Today I'm sharing a post in collaboration with Nectar. I don't know about you but sometimes it feels like tackling a new home project can be an unnecessary expense. This is probably the biggest reason I love making and DIY so much. It's all about finding those clever ways that allow me to make my home beautiful without spending my next month's mortgage payment or cutting too many corners. Most of the time this results in me learning how to build something myself or finding great hacks for getting cheap or free supplies and today I'm sharing a project that does both!
After moving into my new home I've been neglecting the home office. It's a big space and after putting a lot of time and money into my work studio it's a big indulgence to spend money here.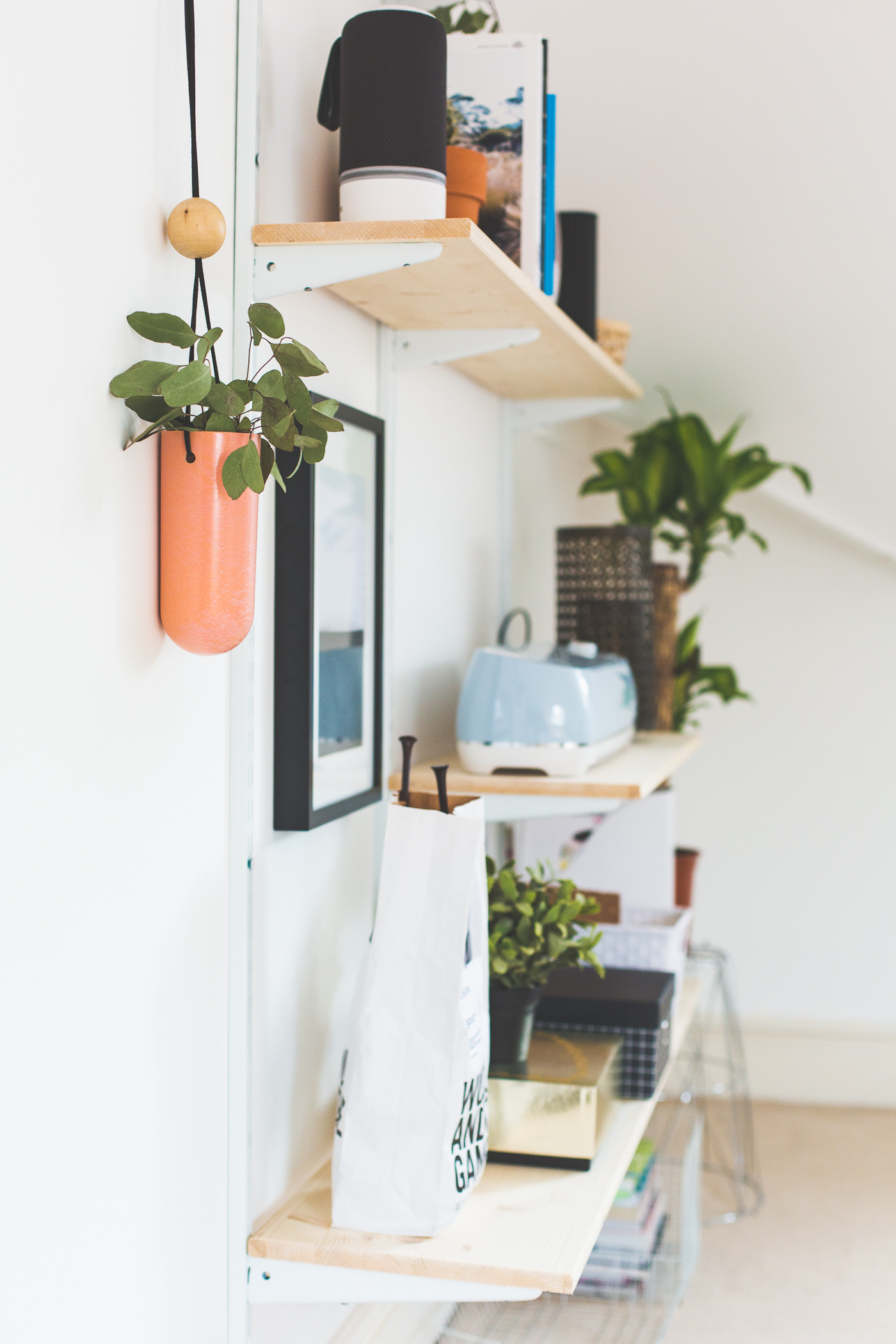 That's where my Nectar points came into play! The lovely people over at Nectar challenged me to a Home and Living Bank Holiday Restoration Challenge with £100 worth of Nectar points and only £50 in cash. Did they just read my mind? This is easily my favourite kind of project.
I went straight over to eBay to get a bargain on these twin track shelving uprights and brackets and pine wood shelving using my Nectar points (I got 250 points just for connecting my Nectar card with my eBay account! Make sure you do this by the end of 28th April). You'll also need screws, rawl plugs and a drill – but you can get all of these from eBay in budget too!
It's really easy to put up the shelving. In fact I did this on my own. My biggest tips for success are to plan well before buying and installing the brackets and to use a spirit level at every available opportunity. I measured the space first making sure I knew exactly where I wanted all the shelves and brackets. I then planned this out on paper, double and triple checking my measurements, the sizes I wanted the shelving and the brackets I would need. Remember the shelves need to line up with the outer edges of the uprights so you can fix them to the brackets.
The first time I bought the brackets I actually bought the wrong sizes and had to buy them all over again. It's just a reminder that we all make mistakes and projects can easily go wrong, but even if you do have to spend a little extra money at least you'll get the Nectar points! Nectar are even running a competition up until the 13th May. 8 cardholders to win up to 100k points (equivalent to £500) each and a home partner prize. All you have to do is upload a photo of your DIY attempts here, whether they are successes or disasters! All you have to do is try to be in with a chance of winning.
I wanted to spend the rest on keeping the space organised, tidy and clean. The remaining points went fast in Sainsburys on their amazing stationery range (have you seen this!? I love it!) and a diffuser to keep the whole space smelling fresh and so inviting (and I got 5 x the points on cleaning products – a deal available until the 26th April).
I just needed to add in those last little details and with House of Fraser, Debenhams, Laura Ashley, Argos, Wayfair, Dunelm and so many more shops offering Nectar points I can shop and save for the next project!