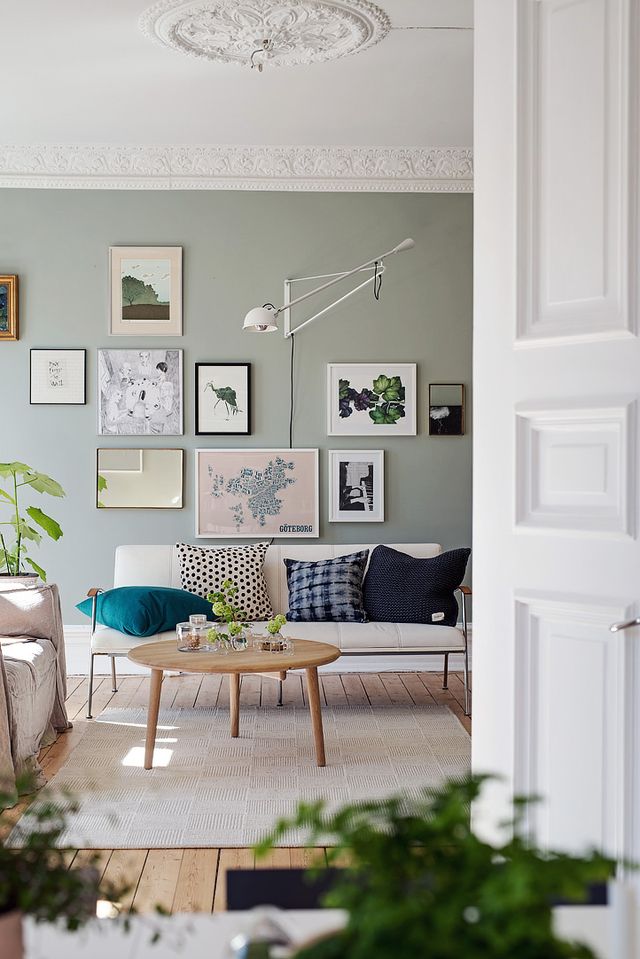 OK, we're halfway through this challenge and I'm starting to feel the pressure. I'm hoping this is going to be one of those moments that looks like we're not making any progress, but all of a sudden everything comes together in the 11th hour for a last minute come back. Now is the time I need to commit to my plans and put my money where my mouth is.
But for the moment we're back to planning. I've been going back and forward on the colour I want to paint the walls. I want to keep the room clean and simple but also add in a bold colour choice. I'm really into these deeper tones but the darker colours run the risk of being too overwhelming in this space. As this is a long thin room I want to paint a half and half wall, hopefully, creating a sense of height, without the claustrophobic feeling that might be caused by a full wall of paint.
These are my favourite colourful walls below. I'm really into the grey-green colours and just have to decide how brave and how dark I'm going to go with it. Which do you like the best?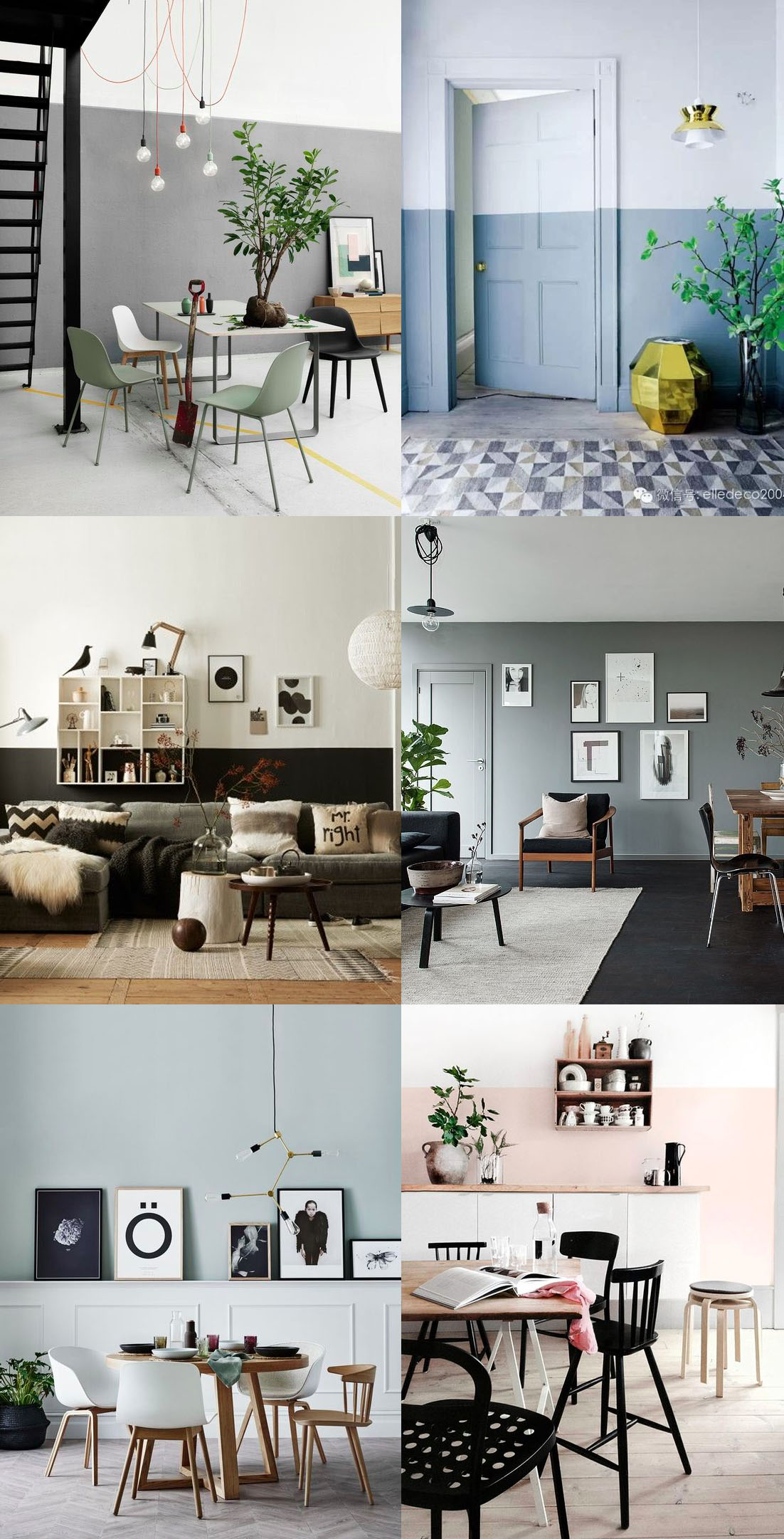 And the fun doesn't end there. Once I've chosen the colour and painted the walls I need to decorate them. I'm truly excited about this part. I have never curated a gallery wall before and I cannot wait to start framing up my images and hanging them in place. I just need some new art to freshen up what I have already. This means I get to go shopping!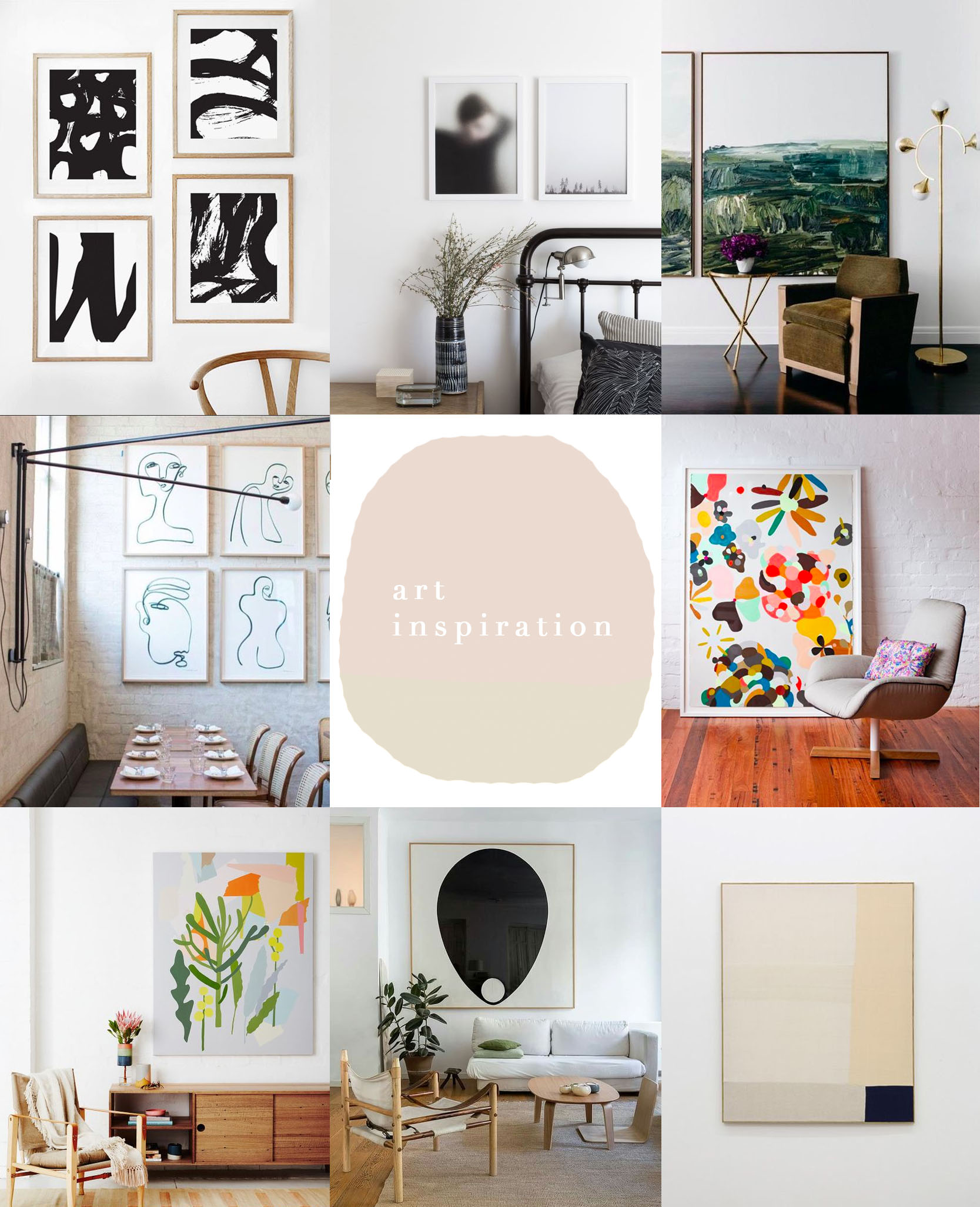 While I would love to buy original paintings and large, framed prints I'm looking for something smaller and more affordable while still supporting artists and designers. And look who comes to the rescue. Society6! I found all of these gorgeous prints below at such a great price I think I'm going to buy one of each! I've put the link in below so you can too.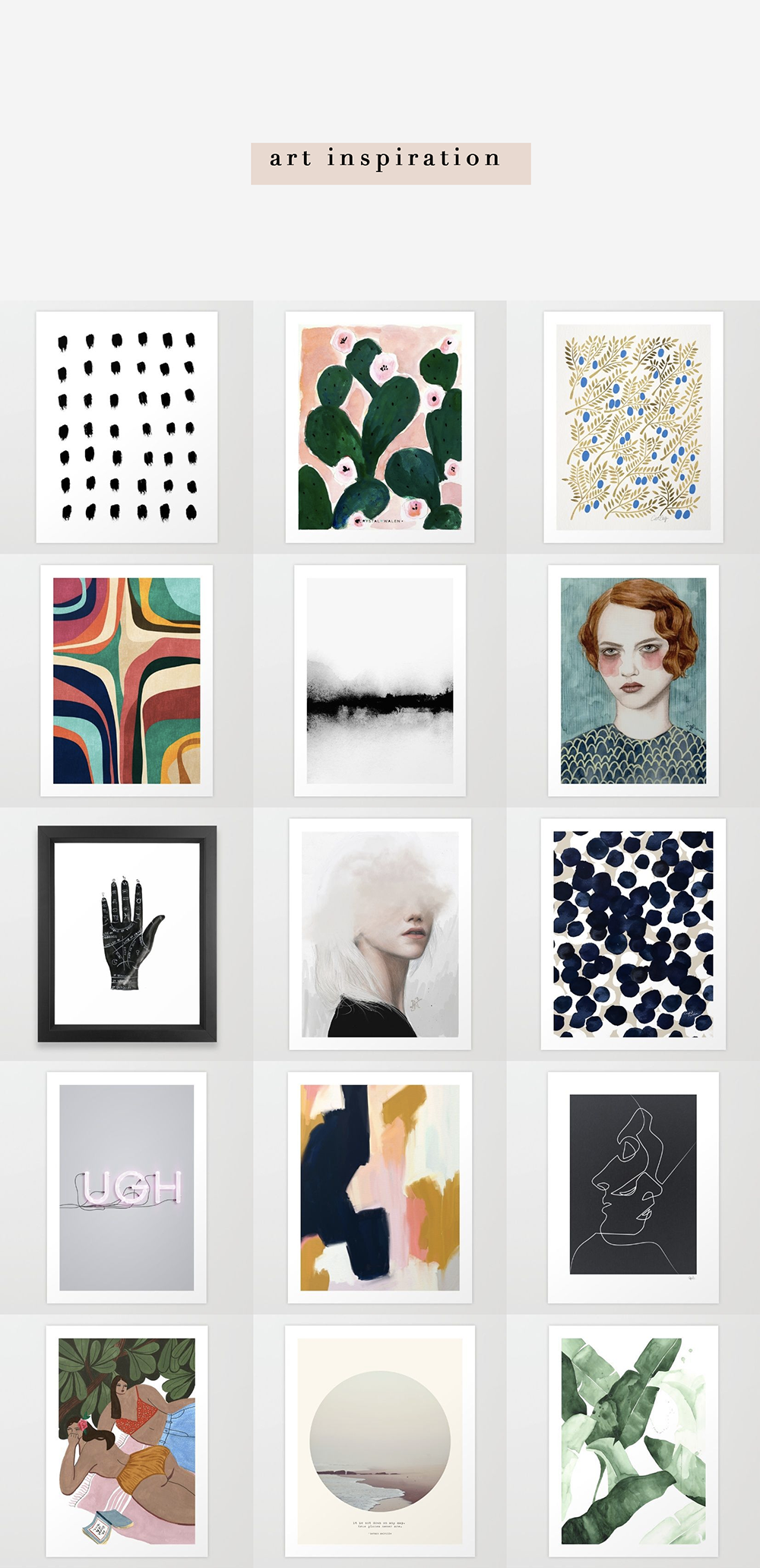 Walls does not stop here. You need to think about lighting, hanging planters and other accessories (we need to get some weavings up for sure!) but I feel like these can be more off the cuff and doesn't need meticulous planning. Hopefully I'm not wrong. I guess we'll all find out in three weeks.
Make sure you head over to One Room Challenge (if you have a spare few hours/days) and take a look at all the amazing makeovers! It's getting real!