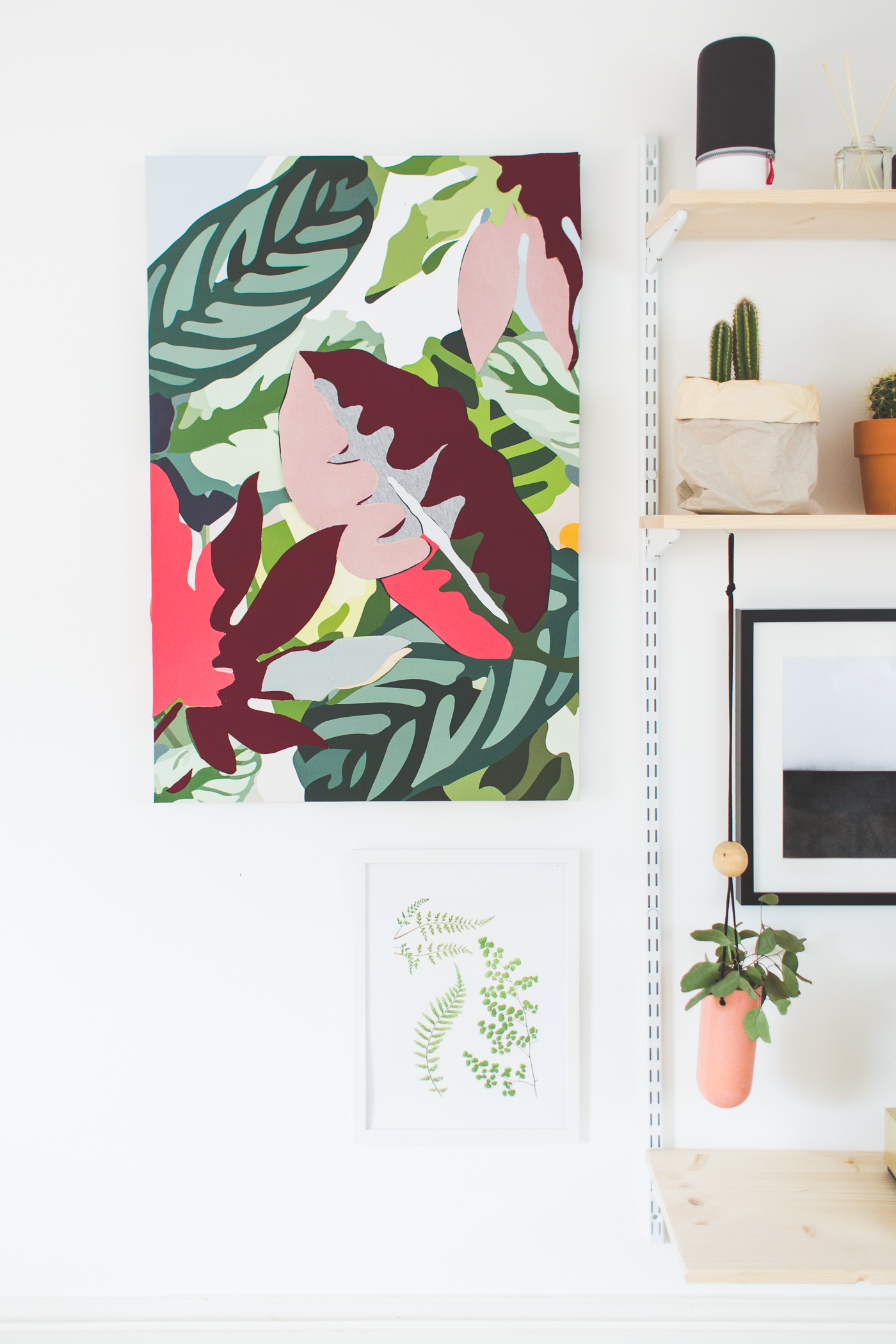 My mom is a lucky thing. I know I'm meant to be saying I'm the lucky one for having her but in this case she gets a great deal. I've made her this DIY applique fabric canvas for Mother's day even though in the UK the holiday has already been and gone. And while we celebrated with a lunch and flowers it's time for her to have her second Mother's Day of the year. Why does she get two you ask? Well, as well as being so special I have been asked by Mixbook what I would create for Mother's Day, which internationally typically comes later than the UK.
I know many of you reading this are getting ready for Mother's Day and, in the spirit of keeping you guys happy I like to make sure I've got you covered.. ok, you got me. In reality, I need the extra time to actually get organised and make a gift!
And for all you guys who have already done Mother's day? Get an early start on next year. Or even better, make it a You Day and treat yourself instead!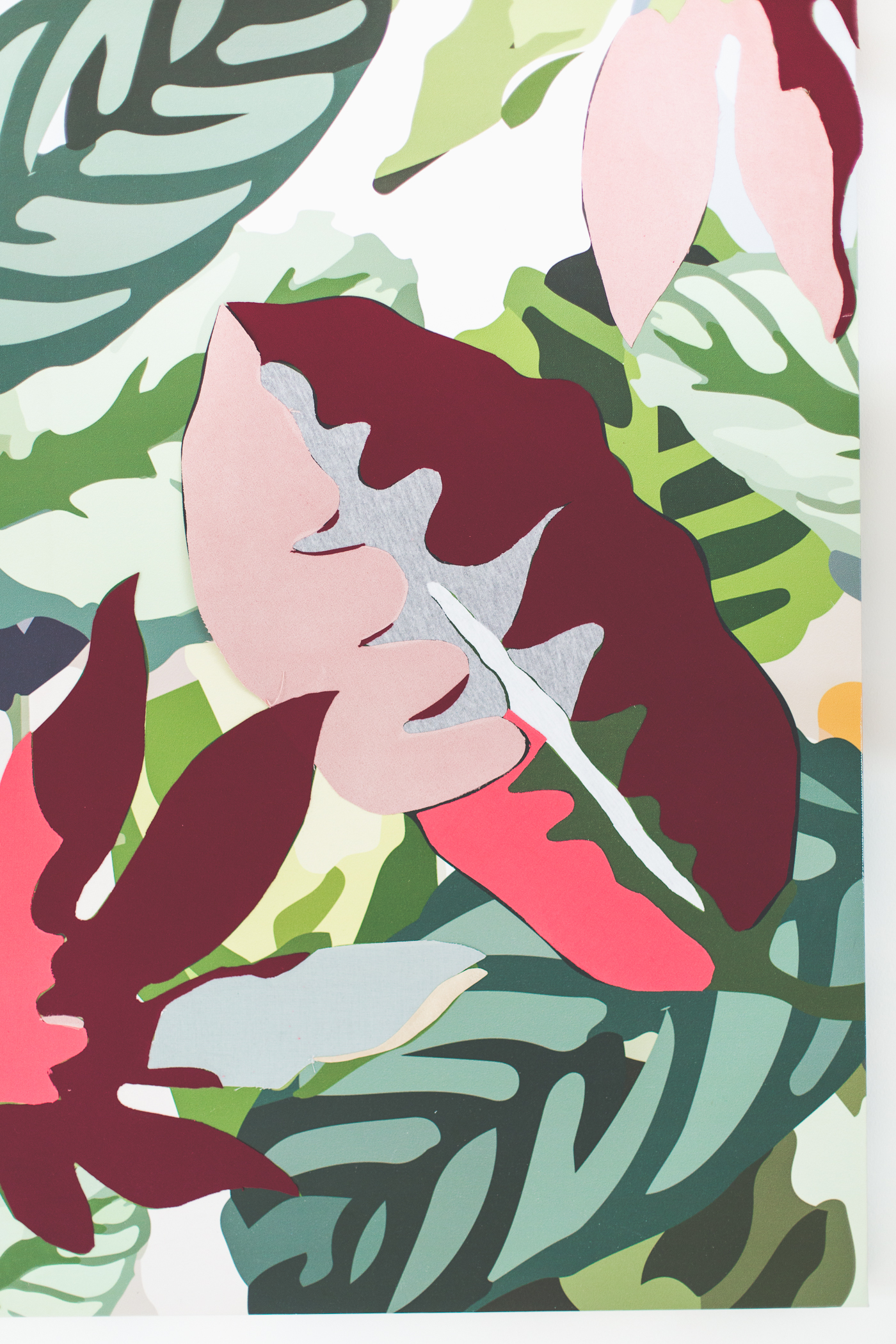 To make the canvas background I took a photo of a gorgeous scene of plants at my local botanical gardens and reduced the colours in illustrator. You can get your own canvas printed with this image here. I wanted to lift out the colours and make it a little bit more exciting, but my mom likes a muted palette. Instead of going for brights I chose a more muted colourway to fit with her decor. I've gone for jersey fabrics and a soft
I've gone for jersey fabrics and a soft blush velour as these fabrics won't fray. If you're using cotton or fabrics prone to fraying try a fray stopper spray to avoid fuzzy edges.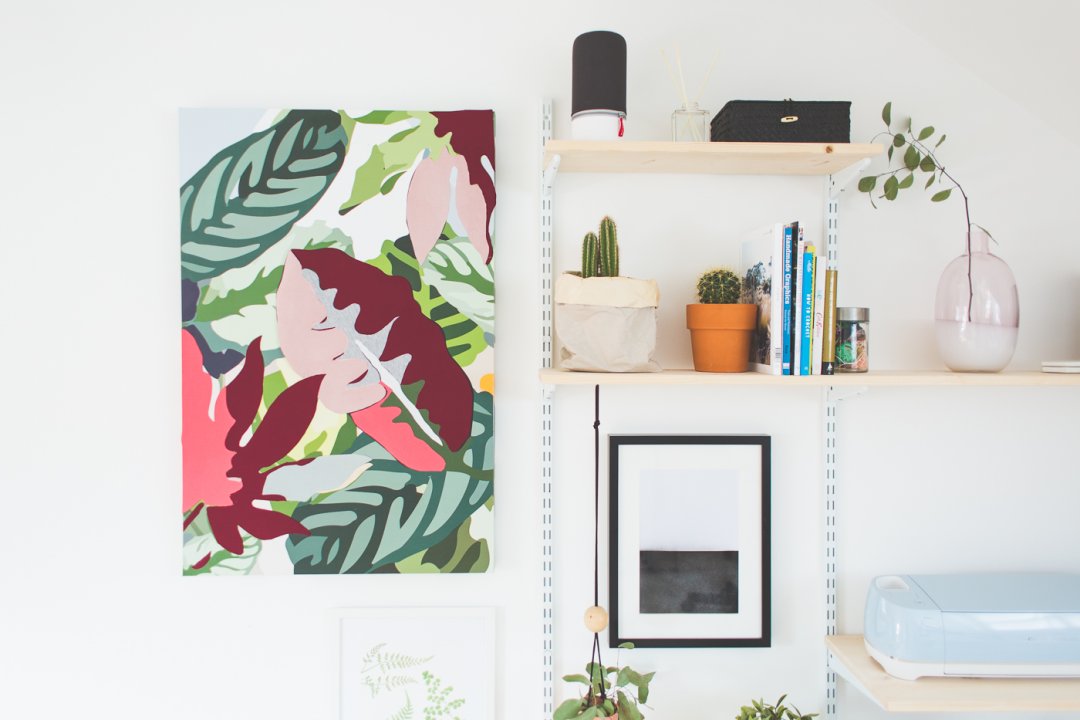 You'll need
Canvas (click above to buy) | Fabric | Double sided bondaweb | Scissors | Iron
Trace around the leaf shapes onto the Bondaweb making sure the sheet is web side up. You'll be able to feel this as the rougher side.
Cut this out and place it web side down onto the back of your fabric. Cover with a scrap piece of cotton fabric and press on a high heat. Once the web has fused to the fabric cut around the shape then peel back the backing paper.
If you like you can now embroider onto the fabric pieces to add extra details.
Place this into position on your canvas, cover with the cotton fabric and press onto the canvas. Mixbook canvases are perfect for this as they are backed and have a solid surface to work onto!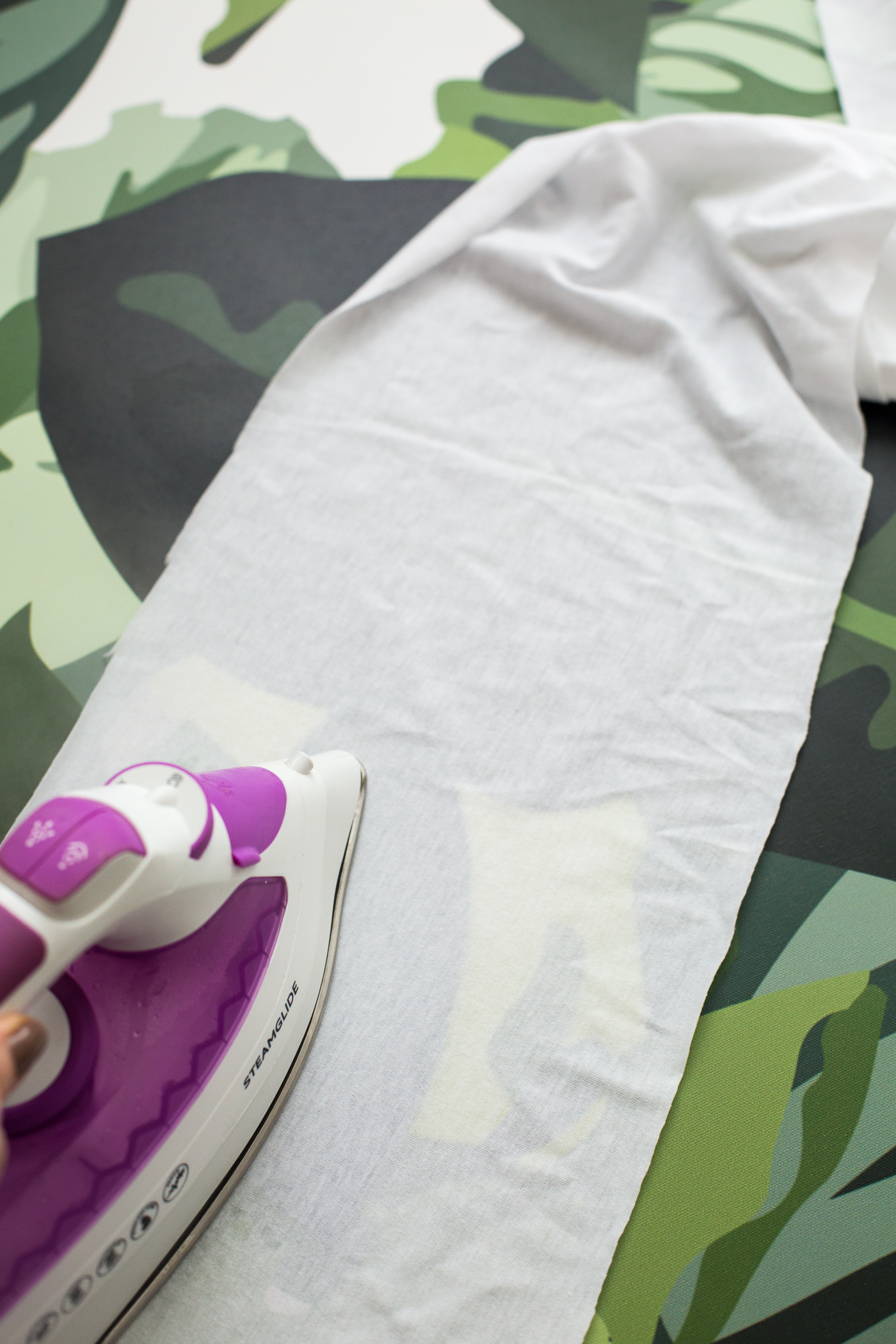 Build up the colours and shapes experimenting with what you cover and what you leave to create an illusion of dimension.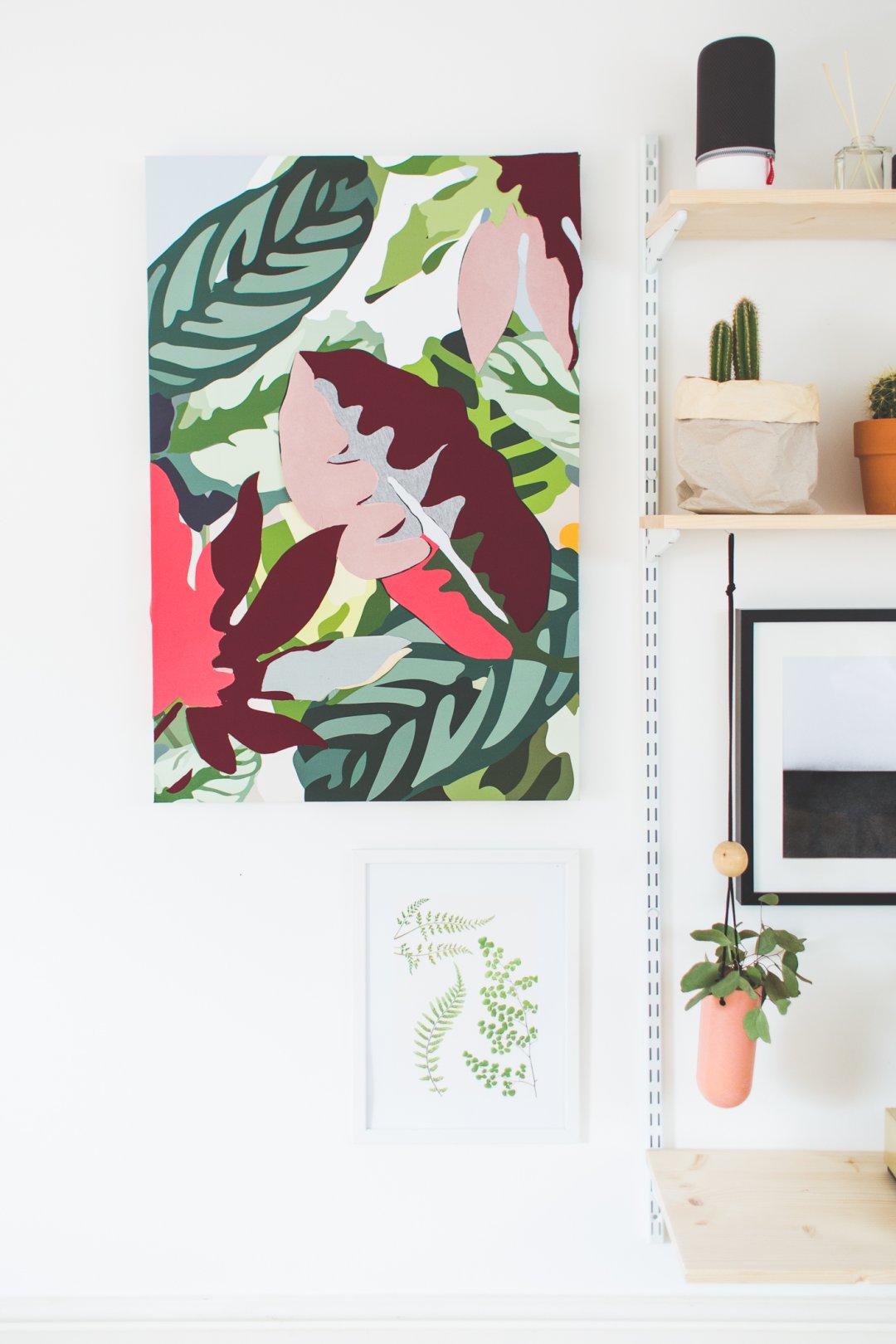 Once you're happy with the canvas you're finished! You're ready to wrap and gift.  Click the link above to get started on your Mother's Day present today!
Learn from my mistakes! Click the link above to make a start on your Mother's Day present today. Get it right first time and you won't have to sheepishly repeat it later on in the year… just like me.