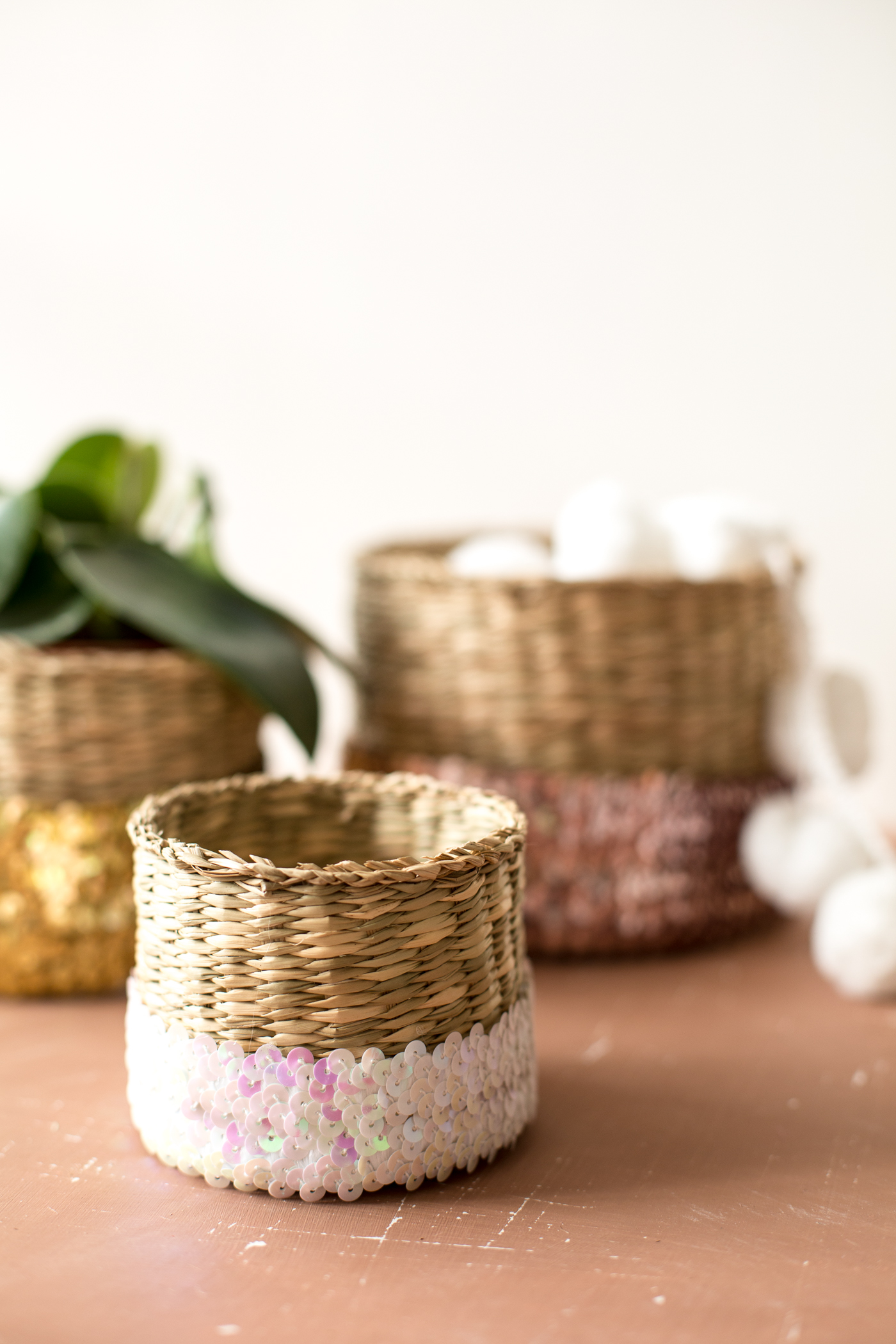 If you've had an Easter weekend anything like mine you'll need an easy, evening project to relax and destress. And there's nothing like some stretchy sequin trim to help ease all the worries of the world. This project is super easy and requires absolutely no skill other than using a hot glue gun without burning yourself (which yes, can be quite a skill if you want to avoid fingertip burns!)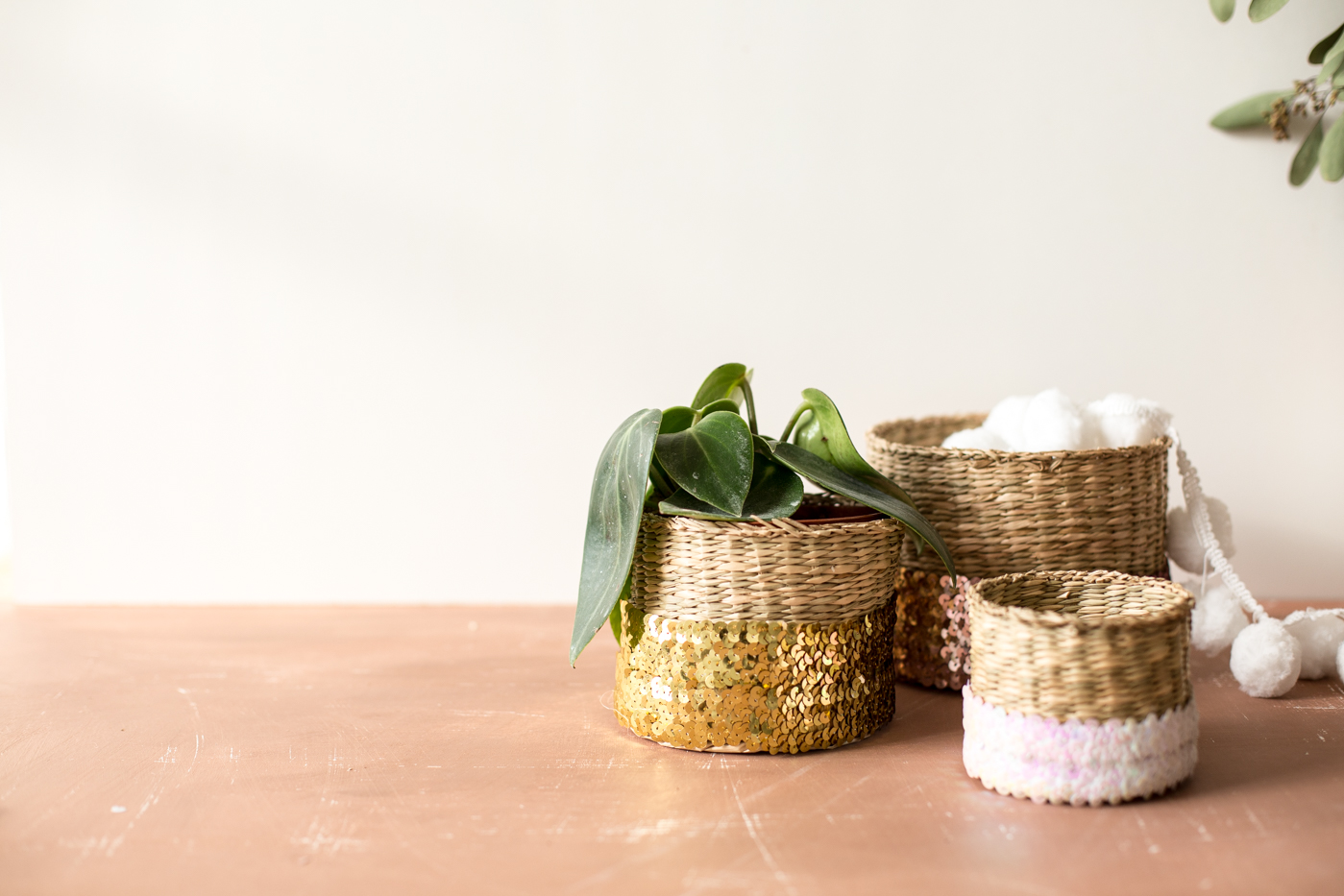 You can use this tutorial to update any baskets that need a little refresh or perhaps patching up. The bigger the basket the wider you want the sequin trim. Let's make life easier for ourselves!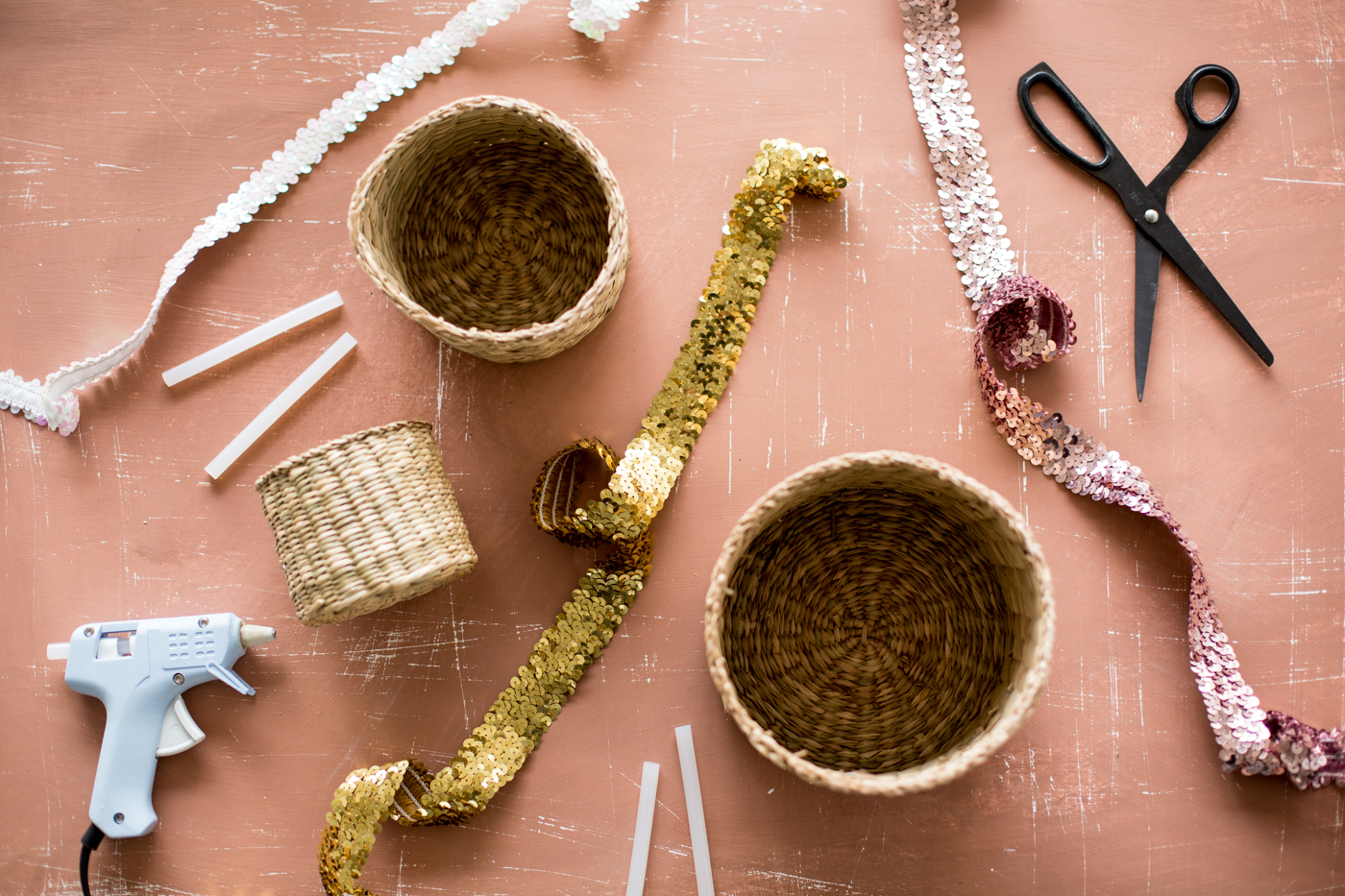 You'll need:
Baskets | Sequin Trim | Glue Gun & Sticks | Scissors
This is a very easy tutorial to complete so you can watch the short video below or scroll down for the full tutorial.
Glue one end of the sequin trim to the basket, lining it up with the bottom edge. Add more glue as you wrap the sequins around the basket to hold it securely in place.
Once the trim has completed a whole circle glue up to the edge of the trim and cut off the excess.
Repeat these steps to cover as much as you want of the basket. Make sure the sequins always run in the same direction to get an even surface.
Once you're done fill up and find a space for your new baskets!