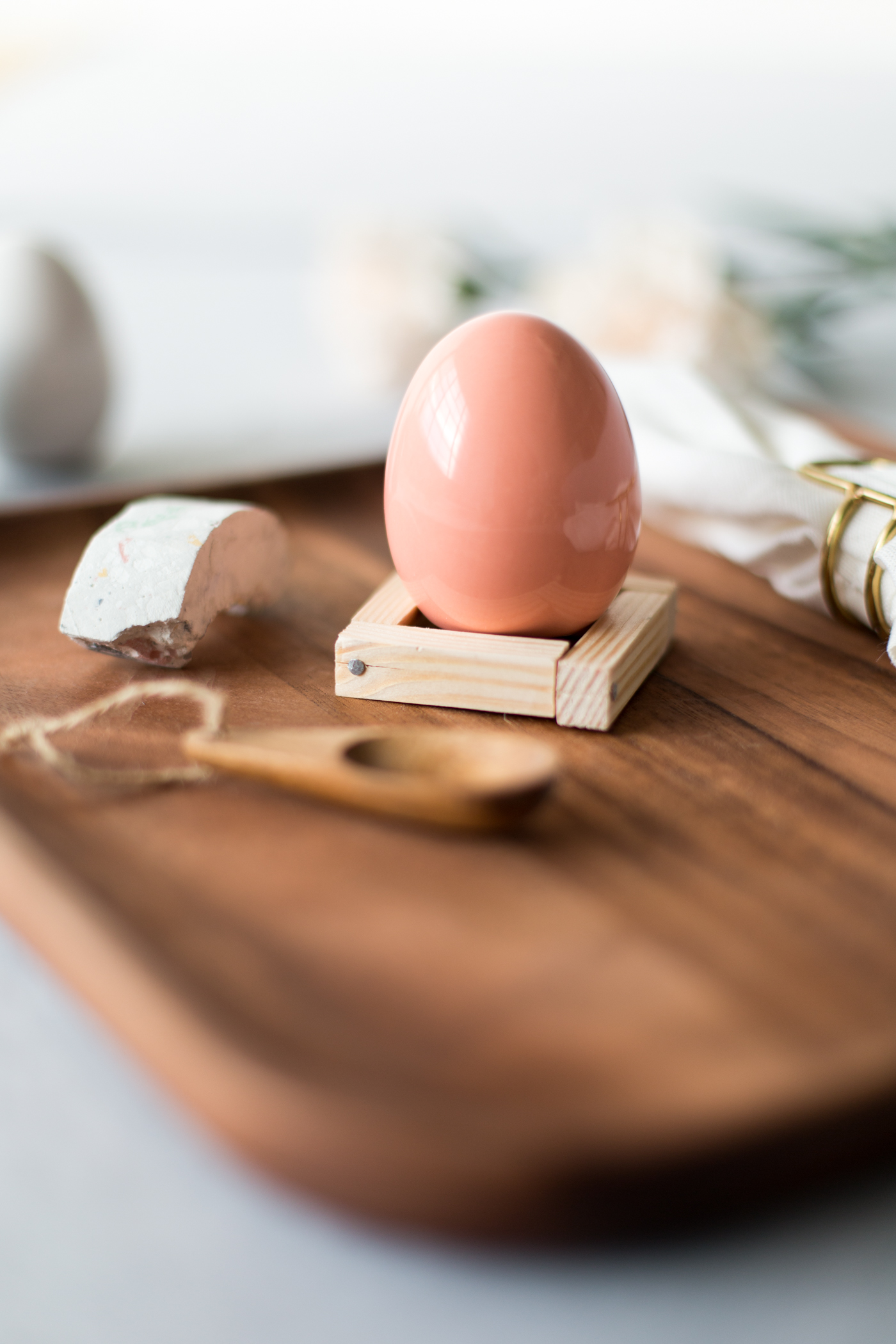 I know, I'm cutting it dangerously close to Easter to start posting themed DIY's. But I figured if I could whip this up in half an hour then that gives you chance to make this 184 times over… yes I did the maths. Of course that would mean you don't eat, sleep, work or do anything but make more egg cups than you'll ever need in a life time. But I'm just saying, not impossible.
And did you know you can also eat eggs after Easter? I know. I'm a maverick. So if you're reading this the day after the Easter holidays kicking yourself for not finding it sooner, stop giving yourself bruised shins and get those tools out!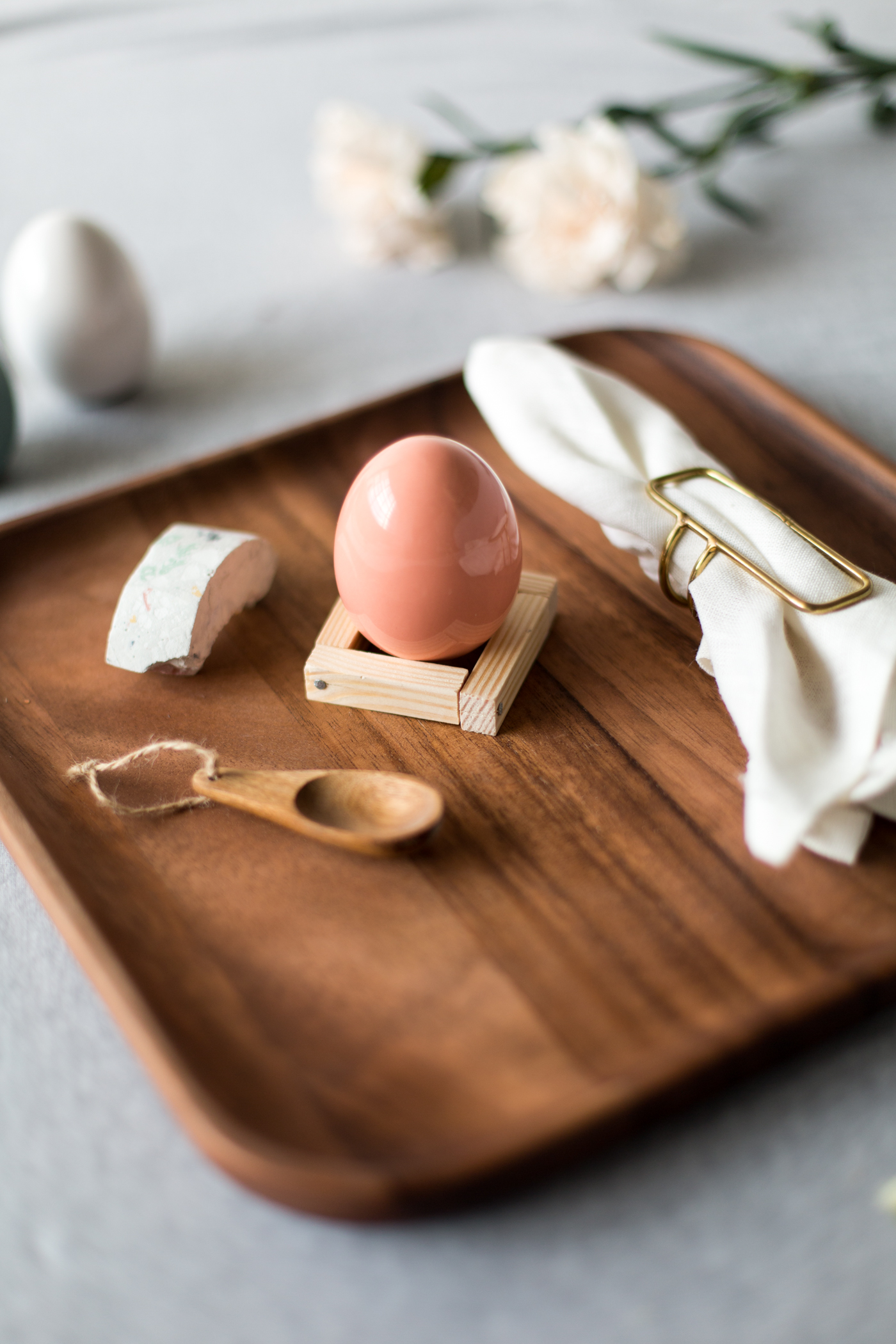 And if it just so happens that you do need to make 184 egg cups for 184 people then you might want a quick tip for personalising them. At the end of this post I'll be sharing exactly how to do that in seconds because as we have already established you are not going to have any time left!
You'll need
Small square dowel | Saw | Sandpaper | Nails | Hammer | Measuring tape | Pencil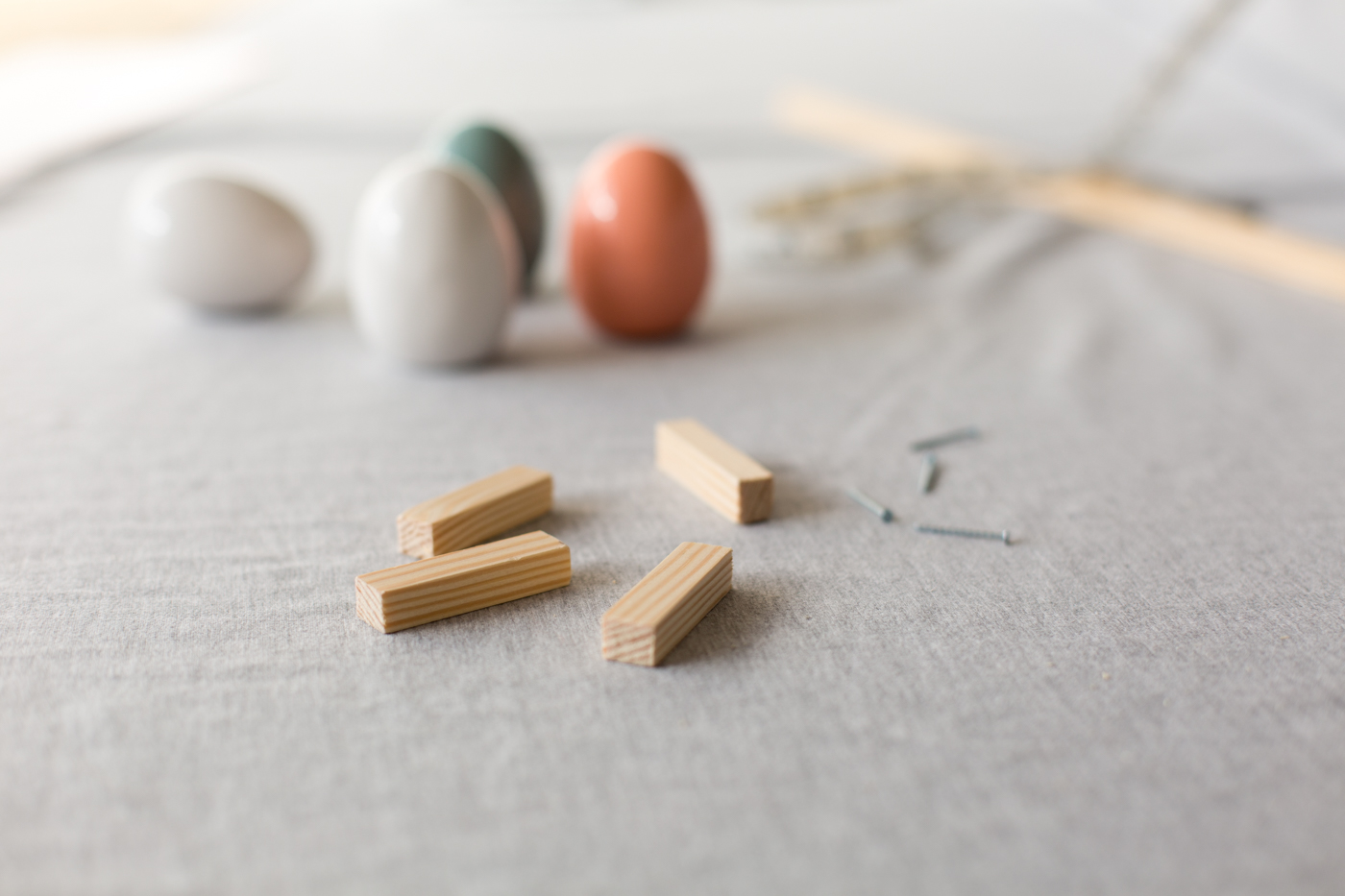 1. Measure and cut the dowel into equal lengths using the following scale:
large eggs: 5cm
medium eggs: 4.5cm
small eggs: 4cm
Sand them down and place them in a square as shown below.
2. Hammer a nail into each corner to join. I've found the easiest way to do this is lay the outer piece flat while you hammer the nail into this and the add the next piece of dowel for the last bit.
Once all four sides are attached it's ready! You can varnish it with a food safe product like Decopatch Aqua Pro to keep the wood protected. So how many do you think you'll make? And as promised there's a little extra below. Keep scrolling!
Personalise your eggs:
Bonus time! Well done you guys for making it down here. As a reward here's a little something extra for you. You can easily personalise your eggs with vinyl lettering. I've cut mine using my silhouette for quick (and cheap) lettering! Just peel off the backing and place onto the egg. Voila! Eggs for Benedict in no time.