After moving house there's a seemingly never ending pile of paperwork to be done. You think you get that all out of the way during the process of the purchase, but you forget that once you have moved you need to tell everyone that you've moved house. And I don't mean your great aunt and best friend from school you haven't seen for ten years (although you might want to shout it from the rooftops). I'm talking about the day to day, mundane stuff here. But no matter how far we've moved to doing all of our admin online these days, after a change of address masses of mail are unavoidable.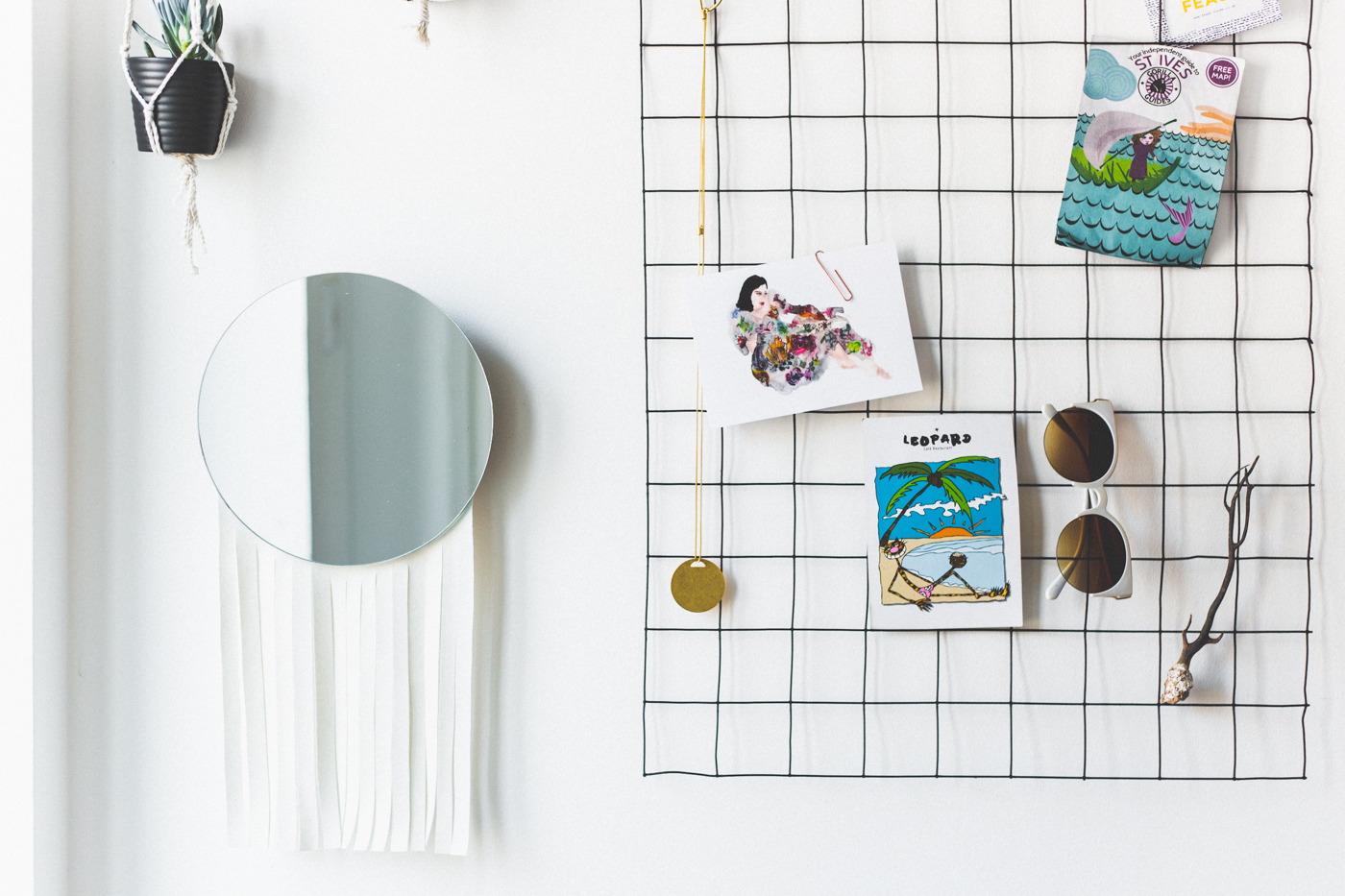 I've got to admit, perhaps if I was more organised this wouldn't be much of an issue. Open up the most recent mail, sort through and file in the right place. Or at least put it in the big box of important letters I'm planning to organise at some point soon…
But no. The move has meant no 'place' for the letters. Instead of a toppling pile screaming out to be sorted we now have mini piles… everywhere. On the table, in the kitchen, on the coffee table, shelf, bedroom, handbag. There are unopened letters underneath month old mail. We have missed cards and bills and who knows what else is waiting for us in the paperwork piles.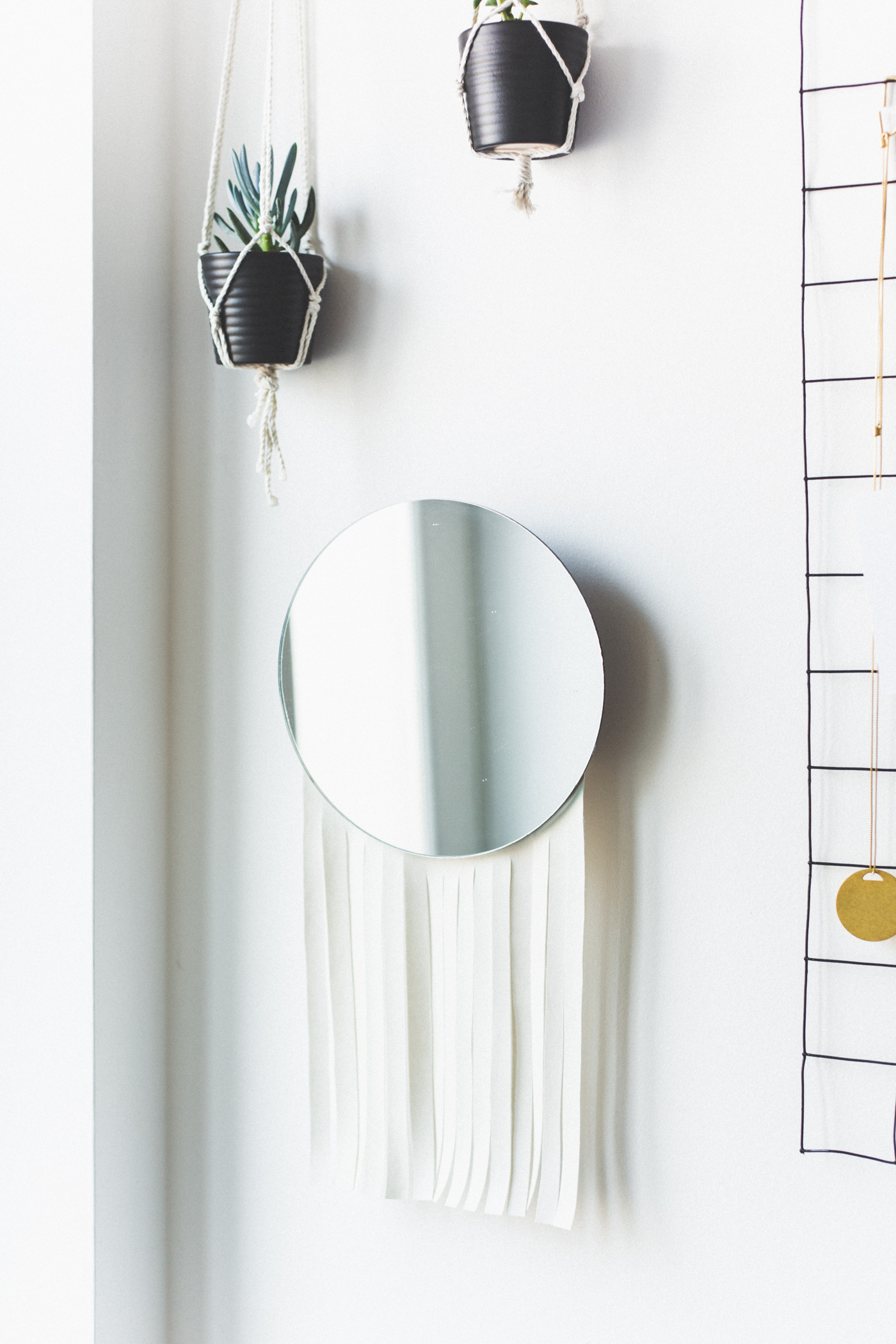 So it's time to get organised. Instead of picking up the post as we arrive home and throwing it down on the nearest (or cleanest) surface possible, we need to a new system in place. Starting with this letter holder. At least if the letters are all in one place (a place that can only fit a finite amount) we will have to sort and organise them regularly. We won't miss that IKEA gift card (we found two days after a trip to… you guessed it, IKEA) or those parcel waiting notifications that need picking up by a not so far in the future date.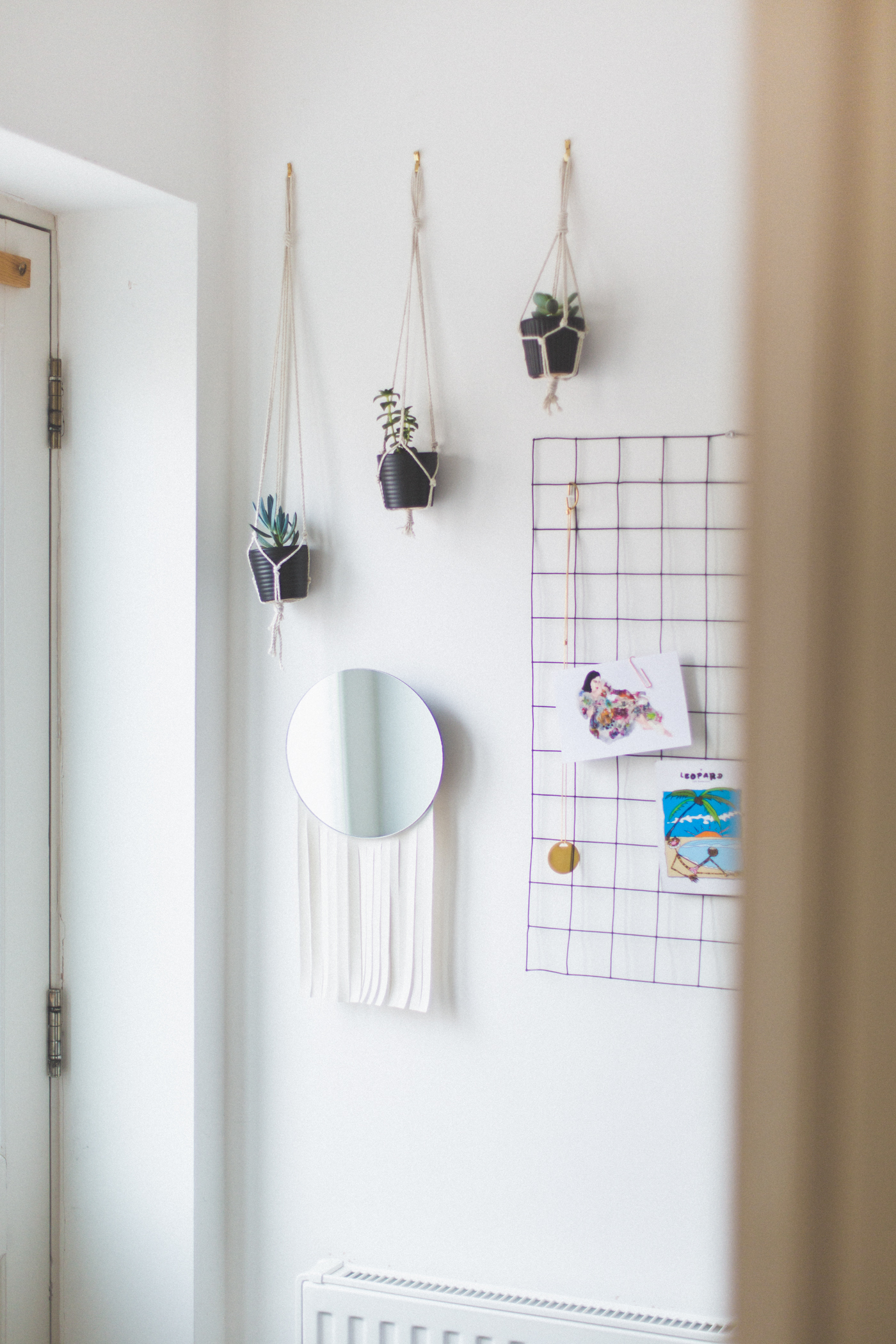 This is where Sugru mouldable glue came to the rescue to make my new DIY mirror and tassel letter holder. Instead of drilling holes and finding plugs and screws and working out how to make holes in a mirror or how not to make holes in a mirror and attach it securely, all I did was cut open a packet of Sugru mouldable glue, position it in place and wait. Yep, this is the hero of the hour (or five it would have probably taken me to do this).
Inspired by one of the DIYs in the Sugru Organise Small Spaces kit and my new love of attaching mirrors to everything, I took this one step further and added some tassel to show how Sugru mouldable glue can be used on just about everything!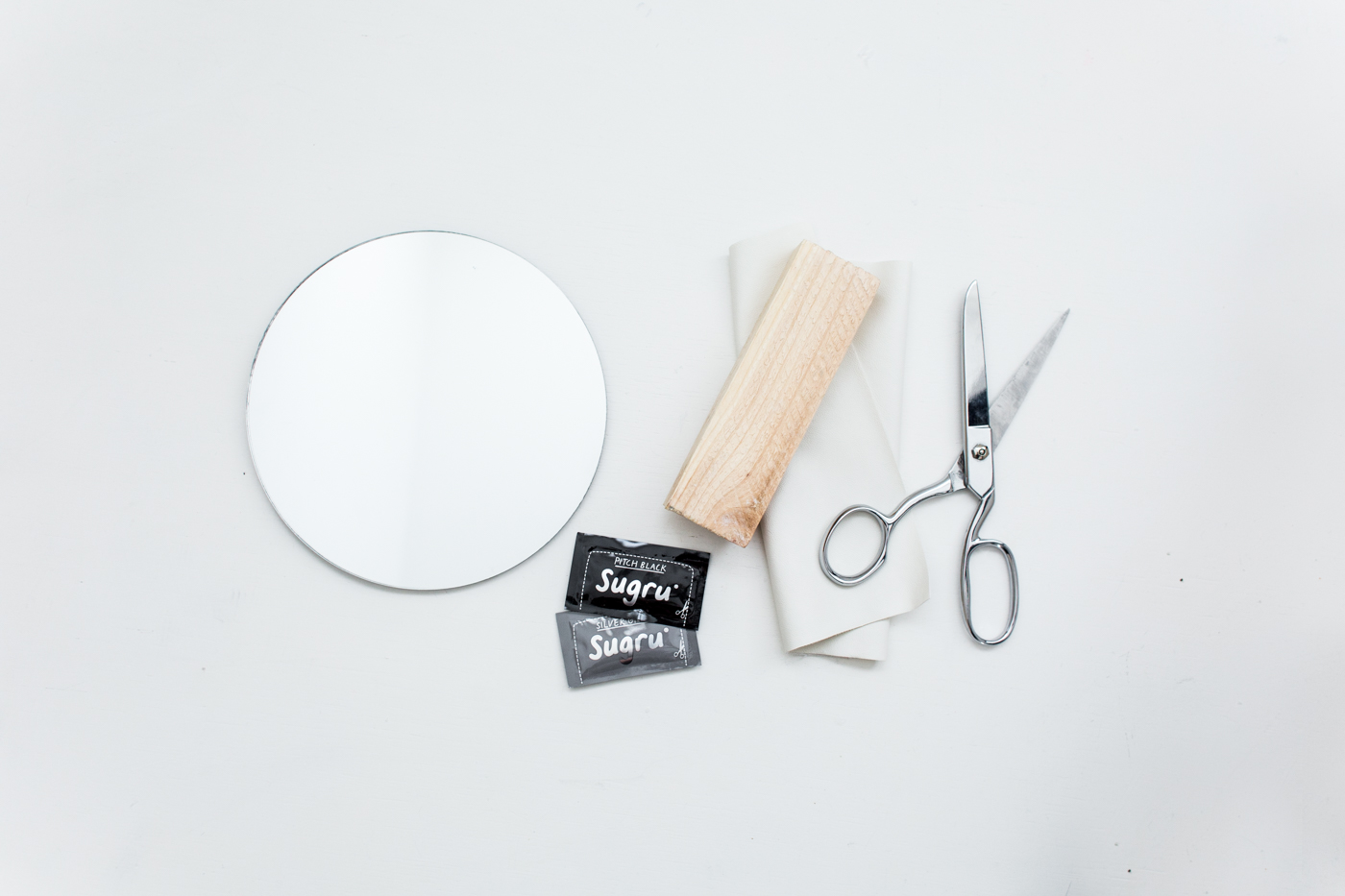 You'll need:
Mirror | Wood – 1" x 1.5" | Leather | Sugru Organise Small Spaces kit | Masking tape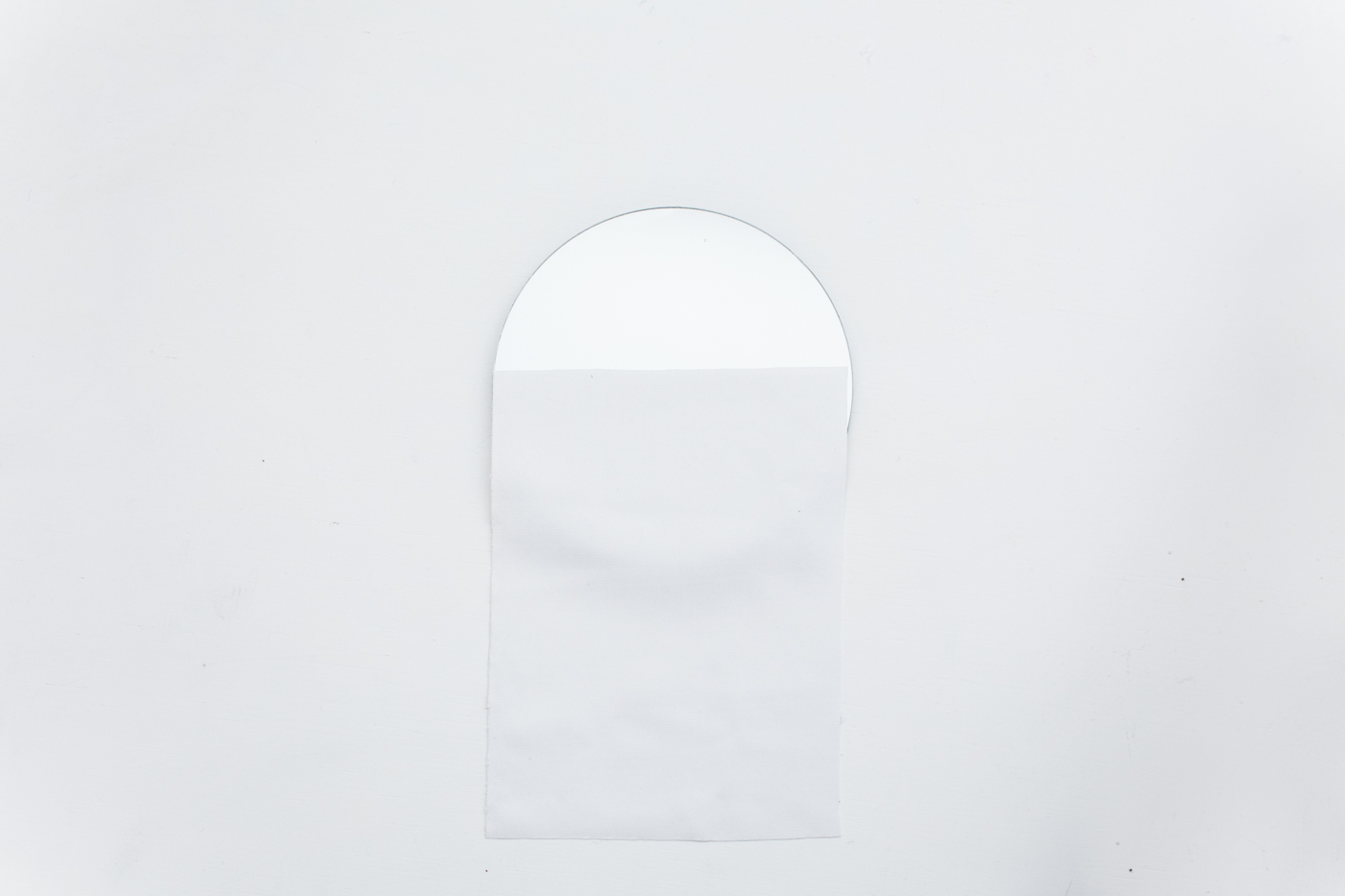 1. Measure and cut the leather to the same width as the mirror. This will need trimming down later but it's better to start with more than you need.
2. Cut the wood to the width of the mirror around one third of the way up. 
3. Cut open the Sugru mouldable glue and pinch off one third. Roll this out and place onto the front side of the leather. Push down the ends to hold in place. Roll out the remainder and place along the wood on the larger edge.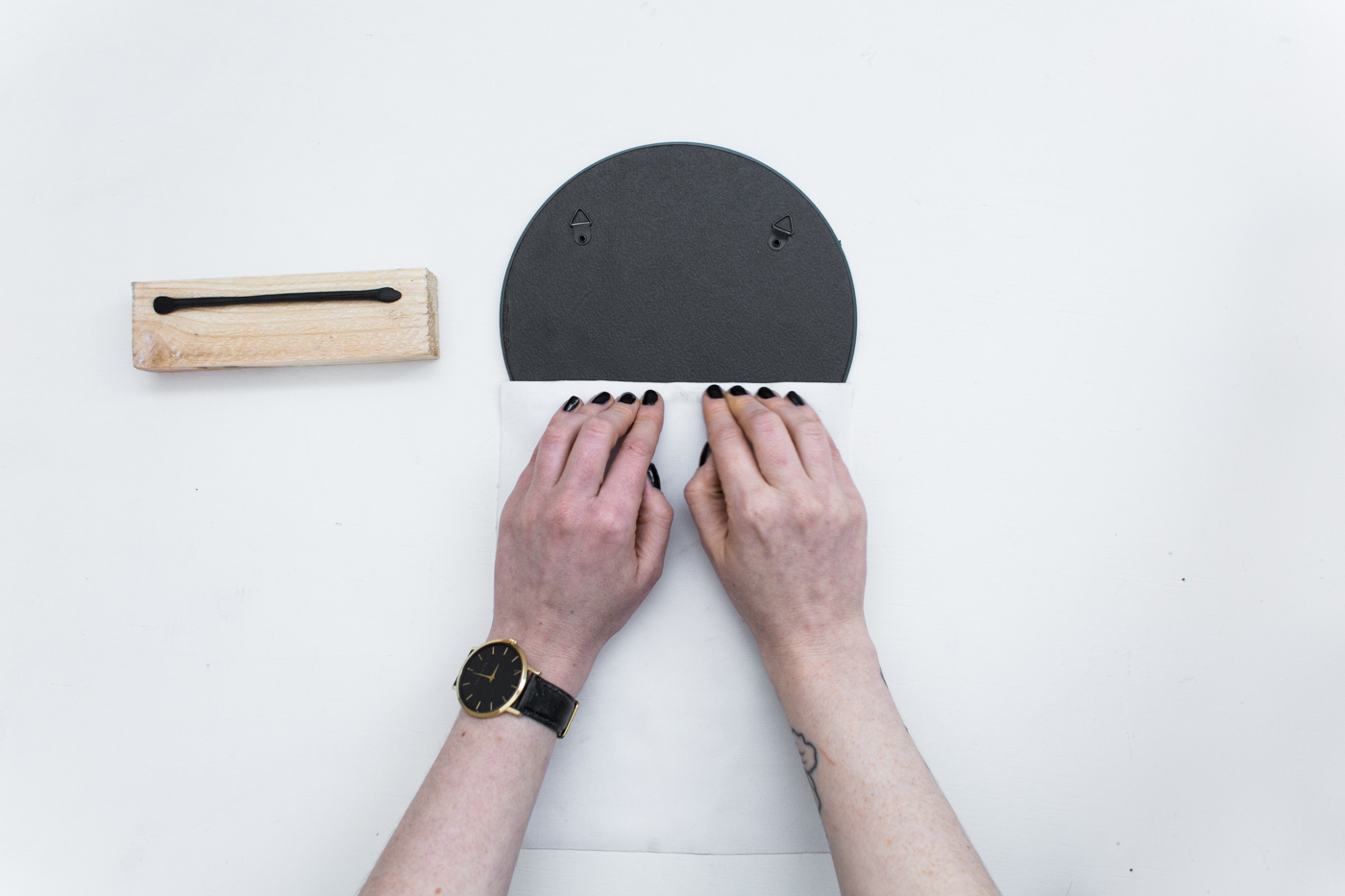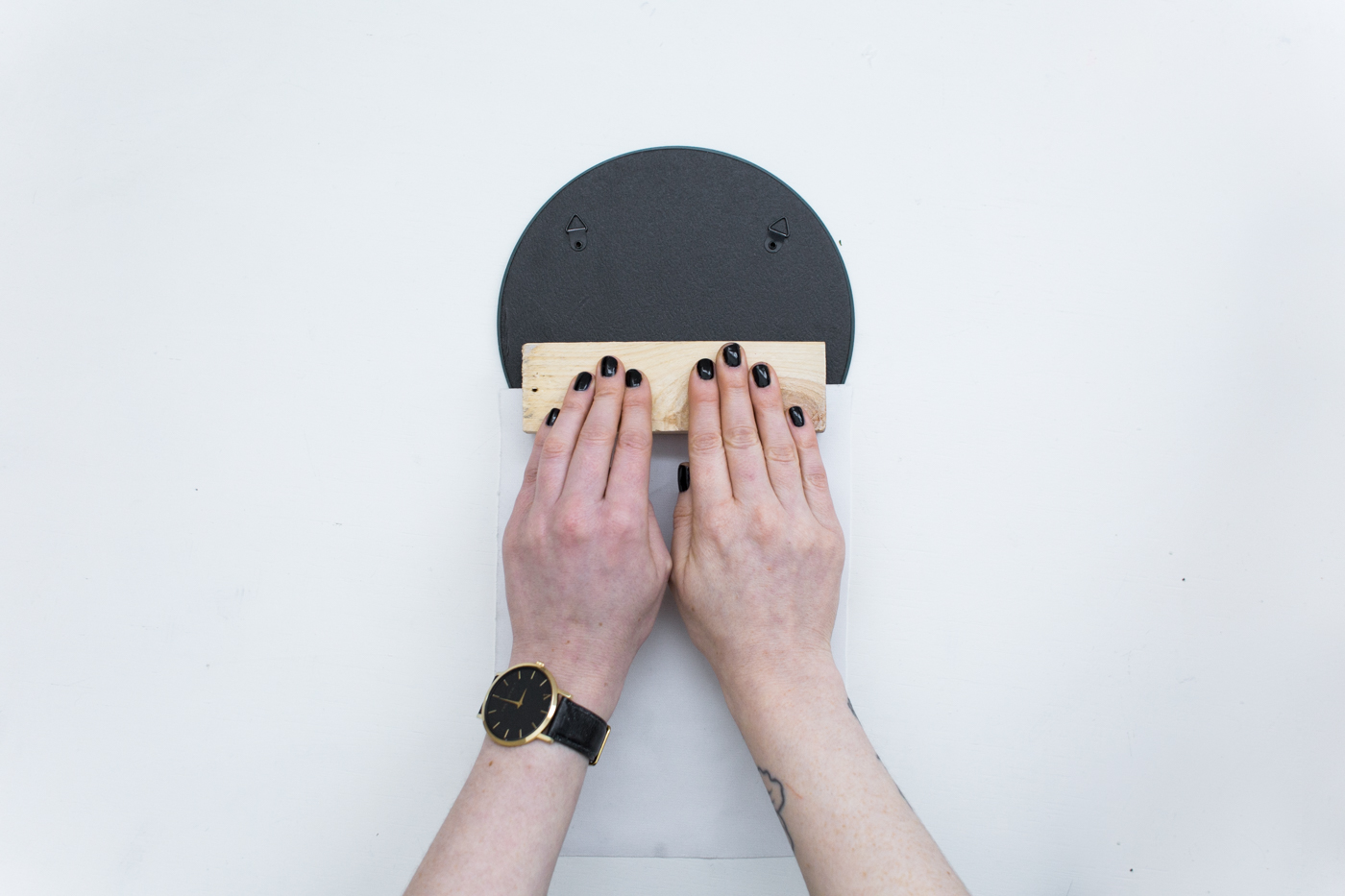 4. Press the leather and the wood into place on the back of the mirror. Make sure you do this around a third of the way up from the bottom of the mirror so you have room for all your letters.
5. Now leave this for 24 hours to set. While you're waiting you can carefully cut the leather into a tassel.
6. Once this has set open up your second packet of Sugru mouldable glue. Ideally match this colour to the colour of your wall so you can remove it without a trace! Portion it into three balls and gently push these into place on the wood. Then push the whole thing onto the wall where you want your mirror to be. Use masking tape to hold it in place against the wall. After 24 hours this will be safely secured to the wall and you can then peel off the tape and clean the mirror.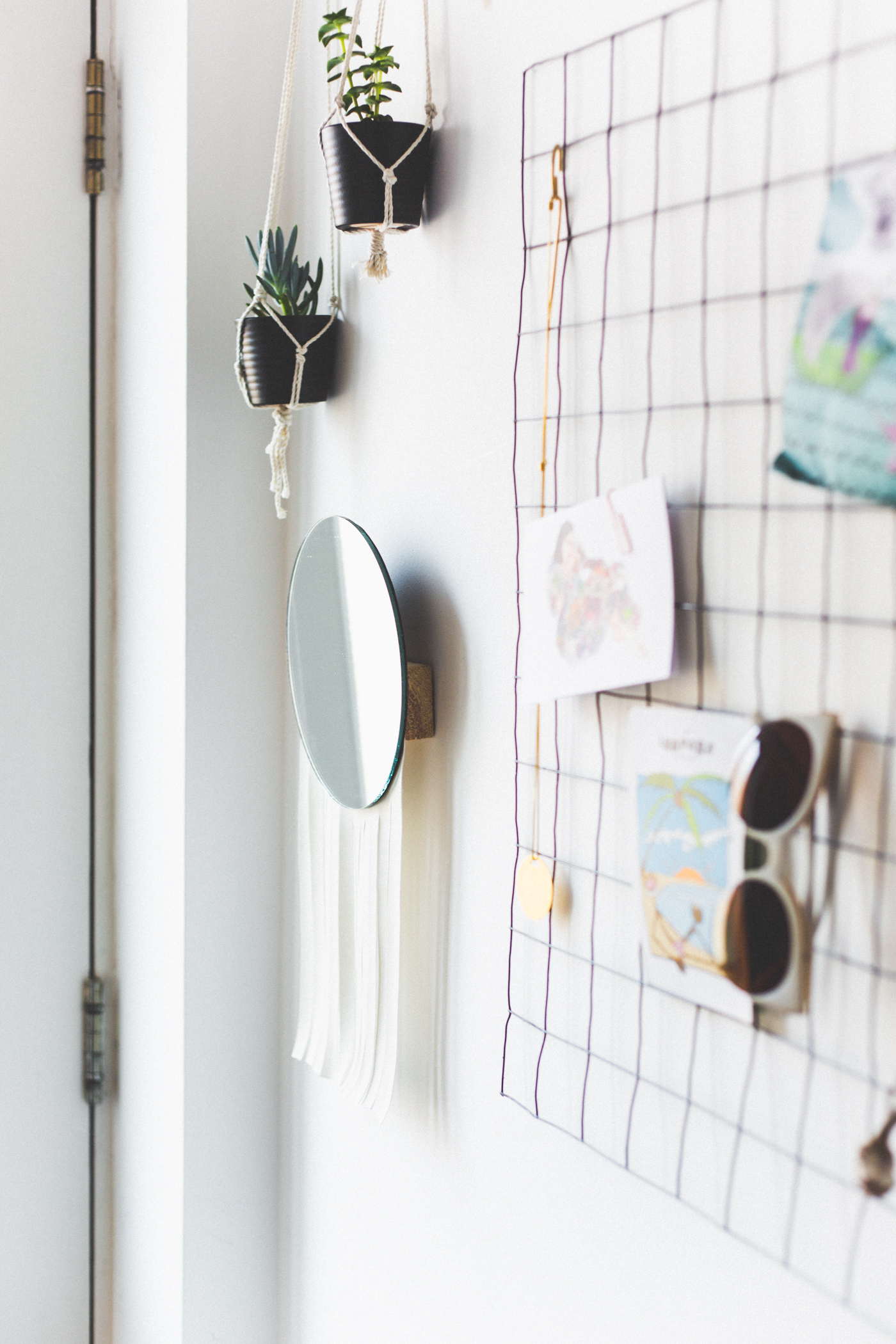 And it's that simple! If you ever want to move the holder you can use a scraper to remove it from the wall and reposition with some fresh Sugru mouldable glue. That is way easier than filling and drilling holes right!
For more project ideas sign up to the Sugru newsletter here and get 10% off your first order!